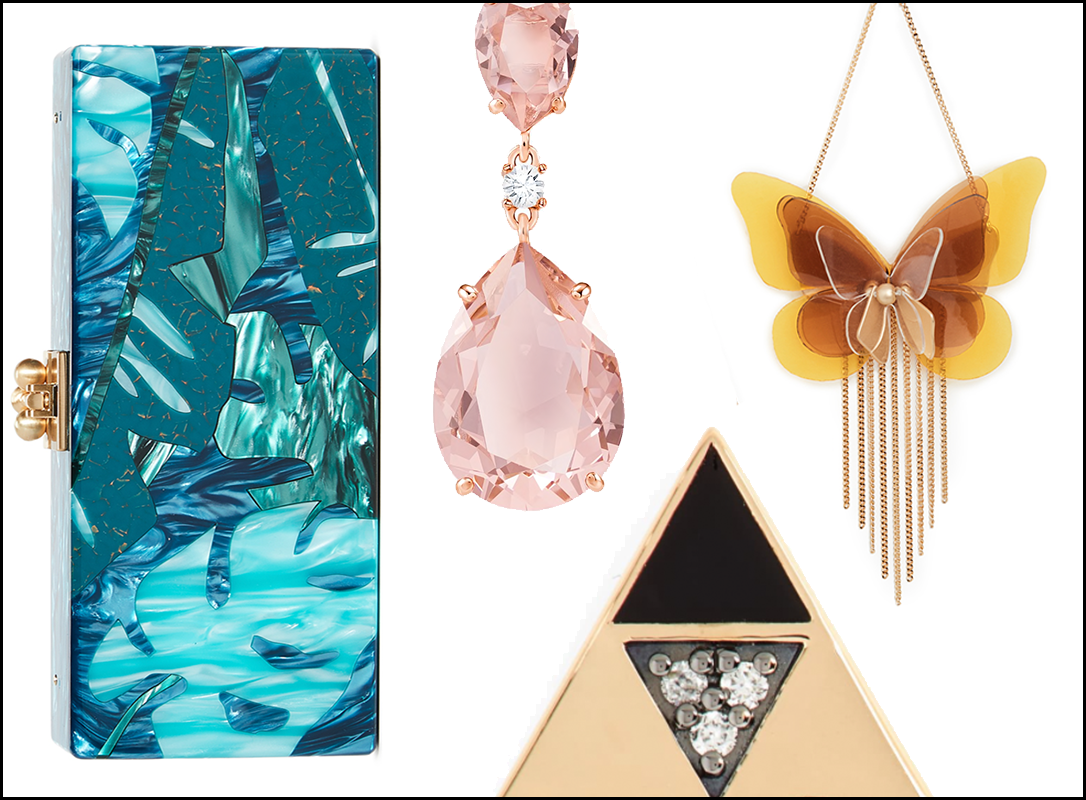 Styling a ball gown for prom is easy. We always suggest statement earrings and bold handbags! See how we styled our favorite ball gowns below!
Style 1749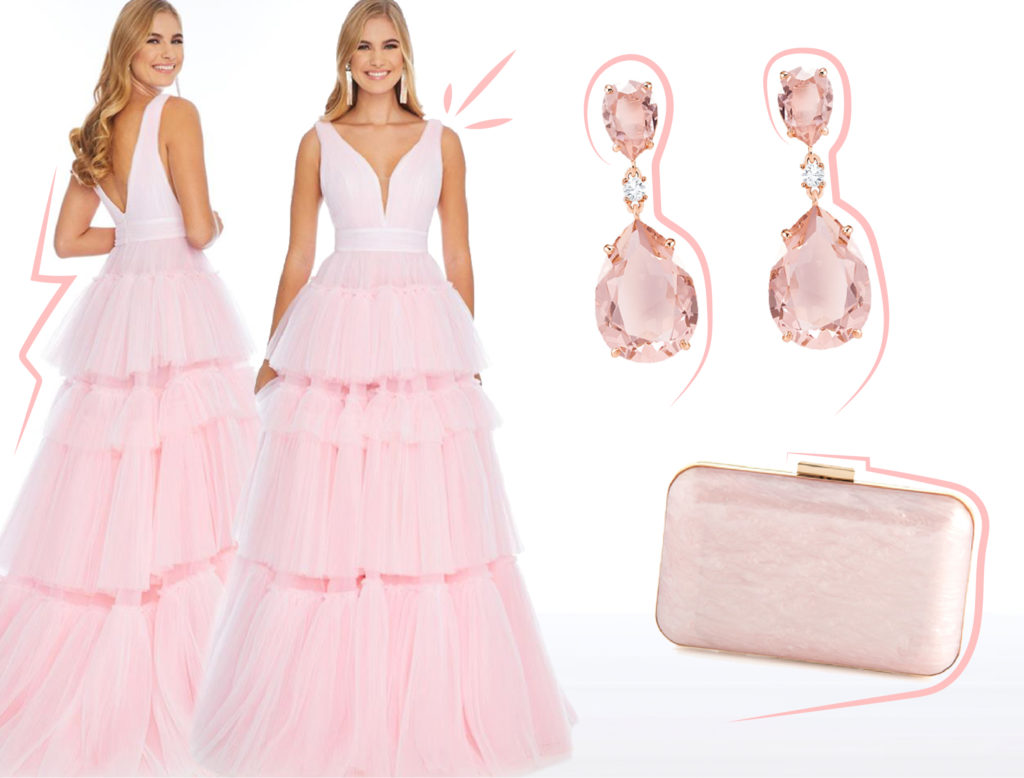 Style 1749 was made to bring the drama! This fabulous tiered ball gown features a plunging neckline, a horizontal pleated waistband and a larger than life skirt! Add Swarovski's Vintage Drop Pierced Earrings in pink. These exquisite rose gold plated earrings pair beautifully with this style! Complete the look with Shiraleah's Evvy Minaudière Clutch in blush! This clutch is sleek, sophisticated and resembles gorgeous marble creating the perfect finishing touch for this look!
Style 1866
Style 1866 is killer! This strapless ballgown features a multi tiered skirt that will ensure heads will be turning! We styled the turquoise color with Rachel Comey's Rerun Earrings in aquamarine and Edie Parker's Medium Slim Clutch With Chain in dark green multi! Both pieces present different shades of blue and green however they complement ASHLEYlauren's signature turquoise color perfectly!
Style 1794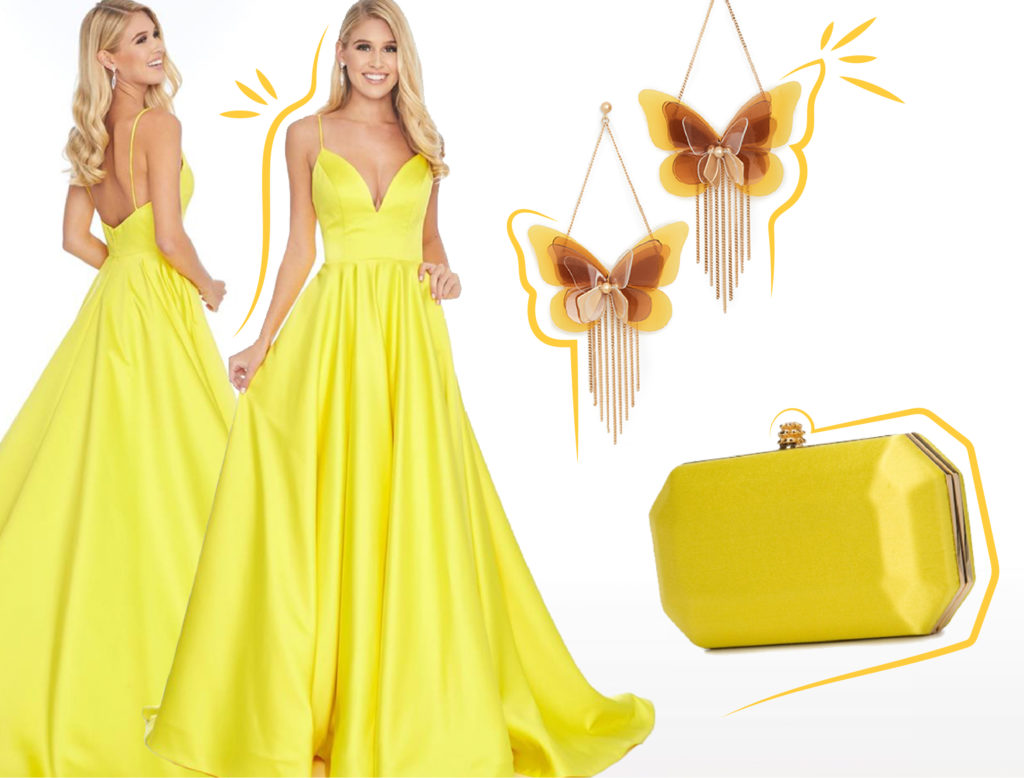 Style 1794 is a gorgeous heavy satin ballgown with spaghetti strap details! Dance the night away in this V-neckline design! Accessorize with Zimmermann's Butterfly Tassel Earrings in the color mango and Tyler Ellis' Perry Clutch Bag in yellow! Both these pieces add playfulness and flirtiness to this style which we love!
Style 1750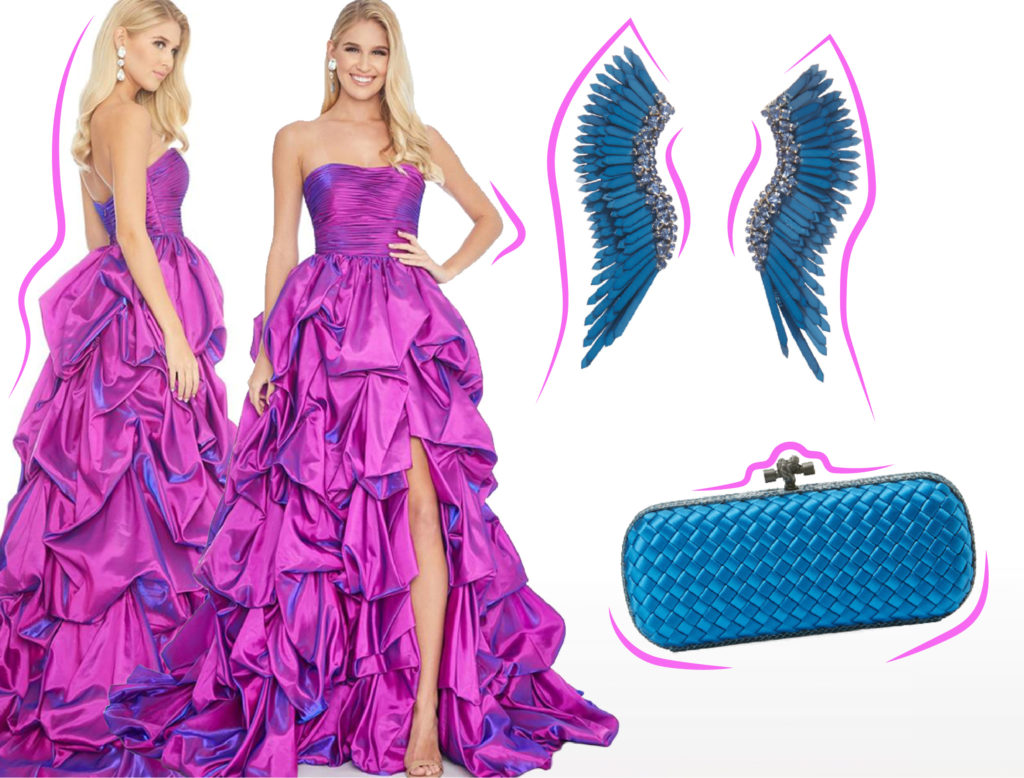 Style 1750 is a stunning strapless A-line ball gown that features a ruched bodice and is accented with a trendy pick up skirt! We paired this amazing dress with royal accessories as this fabric is a two toned taffeta! Mignonne Gavigan's Mega Madeline Earrings in dark blue and Bottega Veneta's Stretch Knot Clutch in peacock create a more dynamic completed look for this ASHLEYlauren style!
Style 1702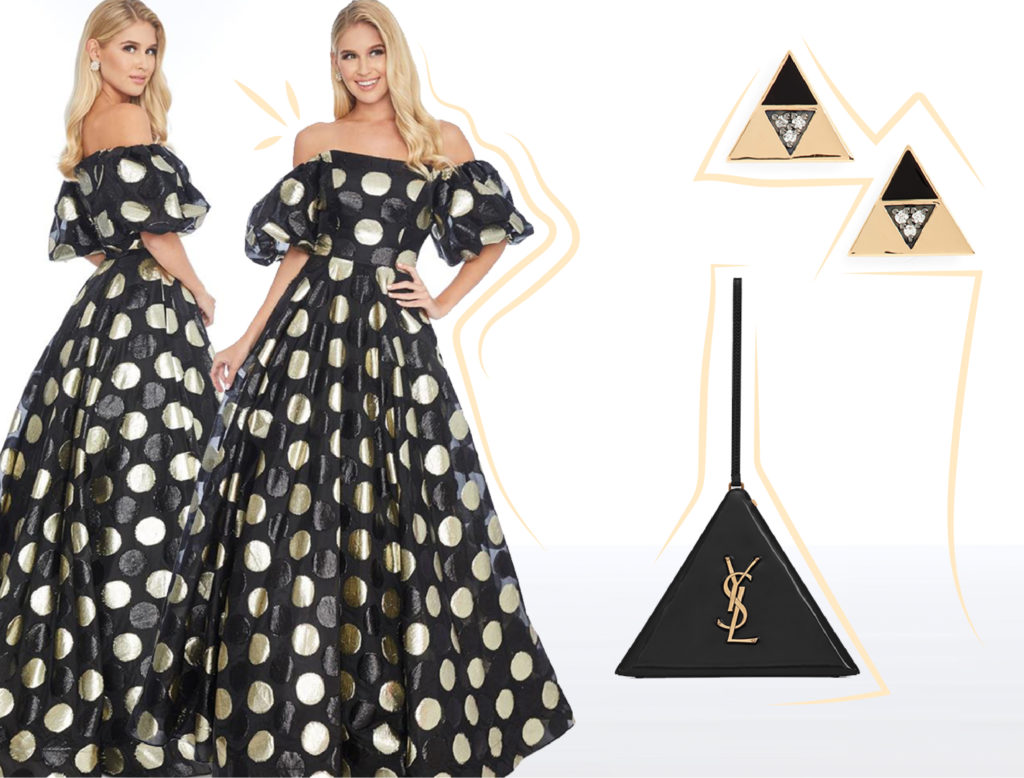 Style 1702 is an off the shoulder glamorous polka dot dress that features a dramatic puffed sleeve! To add more fun to this piece we decided to style this look with Saint Laurent's Pyramid Box in Patent Leather in black and Hardwell Godfrey's Enamel & Diamond Triangle Stud Earrings in yellow gold/diamond/black! The triangle accessories add contrast to this larger than life polkadot dress; making this look very bold, daring and different!