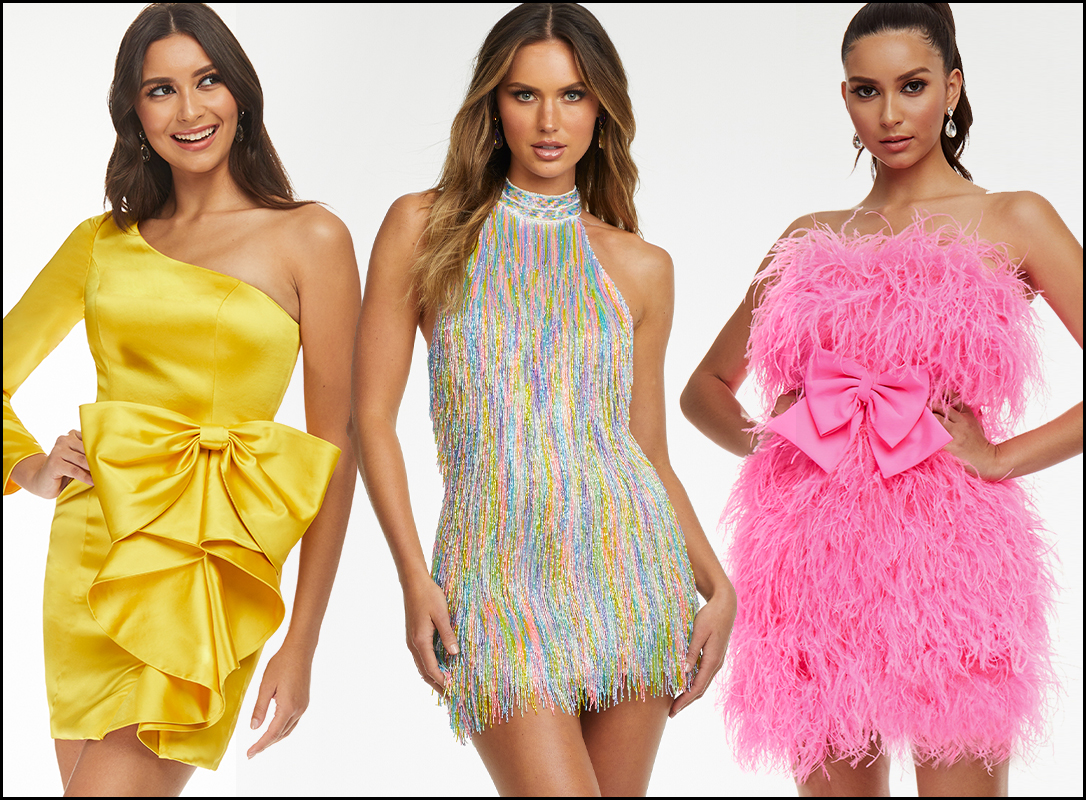 Ladies, it has finally arrived… cocktail dress season! The warm weather is here to stay and we are ready to give you the rundown on all the must have cocktail dresses for the summer. Whether you're shopping for a special occasion, summer outing, or even brunch with the girls, here at ASHLEYlauren, we have the perfect cocktail dress for you.
Can we just have a moment for the fringe!!! This halter neck cocktail not only has rainbow colored fringe, but is serving you the fully opened back. Game, set, and match, honey. 
Feathers have arrived and are here to stay. This strapless cocktail is feathered from top to bottom, and has an oversized bow to accentuate the waist. Not only does this sexy number come in hot pink, but is currently available in navy too. 
This fully liquid beaded ensemble is a must have. It meets all three of the requirements: has a halter neckline, is a romper and all the fringe you could ever need. Ladies, you know what to do!
In this one shoulder satin dress, how can they compete when they can not compare? The oversized bow adds the right amount of sass with class. This cocktail statement comes in the colors yellow, lilac and ivory. 
Who doesn't love an off the shoulder cocktail? This beaded cocktail is giving us major boho vibes. All the right details are given with this fully hand beaded dress. 
Last but not least, this long sleeve cocktail dress is to die for! The fringe detail along the skirt and hemline is a must. There is an assortment of colors when it comes to this dress. If you want to be that girl no one can keep their eyes off of, this is the dress for you.