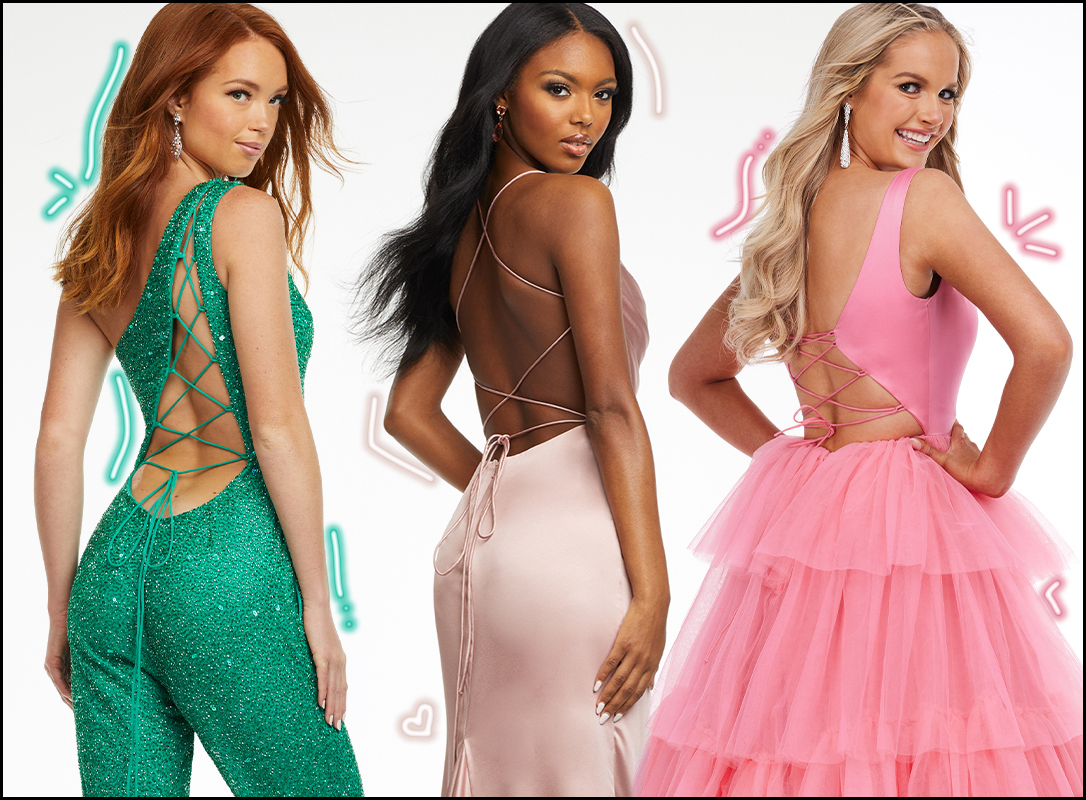 This season, we are trading in zippers for lace up backs. Snatch your waist and add stunning detail to your back with these five looks!
Style 11187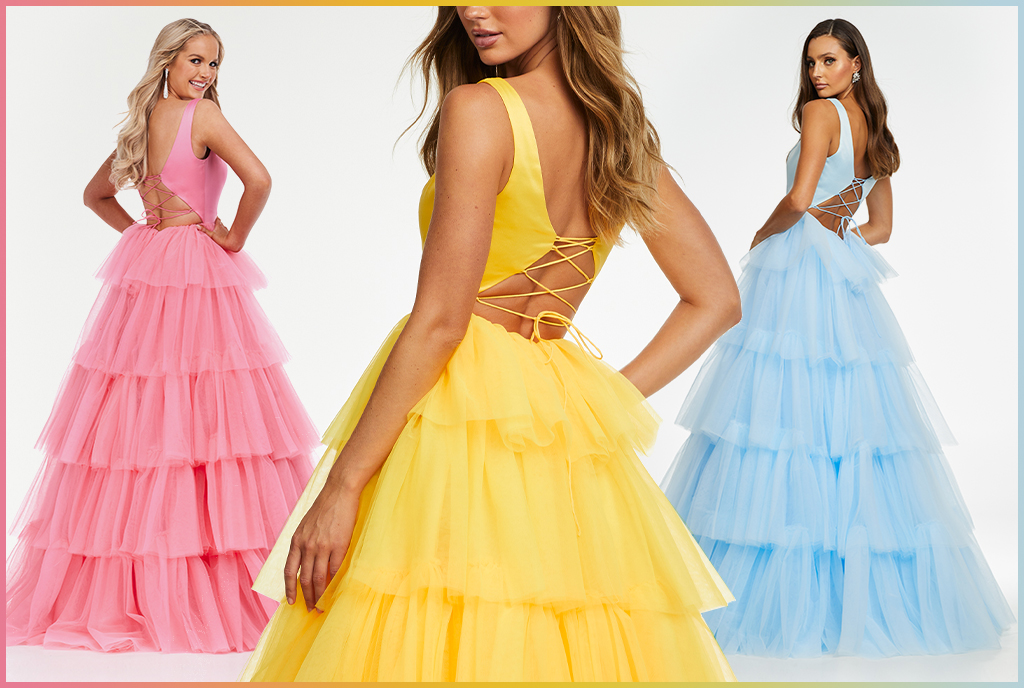 OK QUEEN!! Have your Cinderella moment in this beautiful blue beauty. Style 11187  has the drama, the ruffles, and the lace up back that feels like royalty. There's just one question: Who's driving the horse-drawn carriage?
Style 11119
Turn heads in Style 11119! The color, the fit and the asymmetry on this formal are sure to make a statement. This one shoulder evening gown comes in bright pink, blue and yellow, and is perfect for any black-tie event. Not to mention, the asymmetrical strap and slit are so flattering on EVERY body type!
Style 11162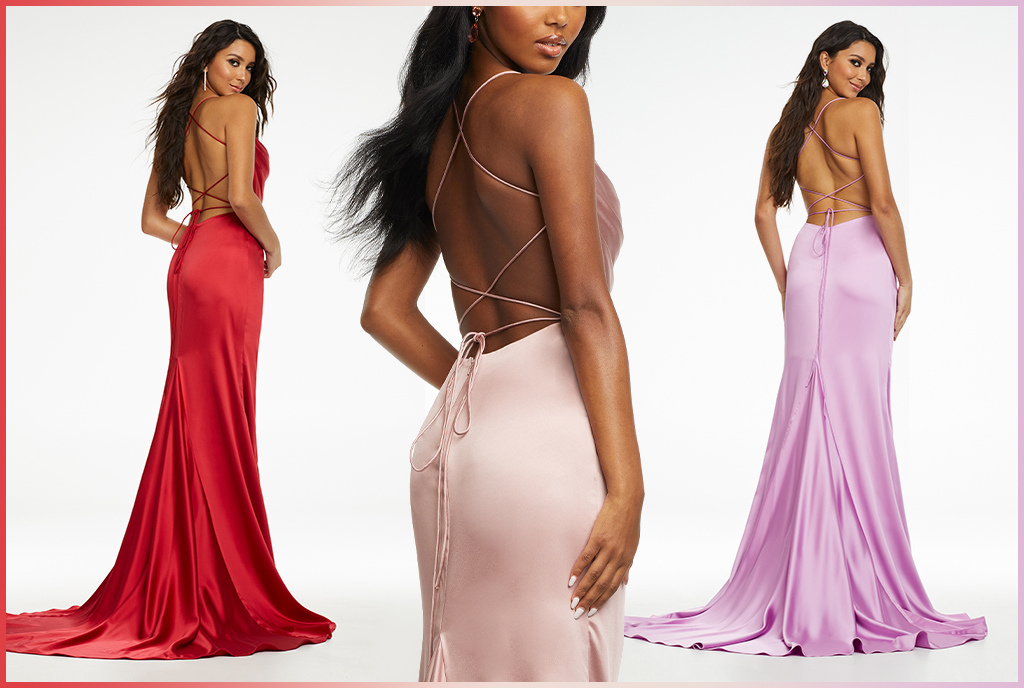 Can we get a little commotion for the dress?!?! Style 11162  is all about the details. This satin gown is draped to perfection. It is elegant, striking, and classic. What more could you ask for?
Style 4446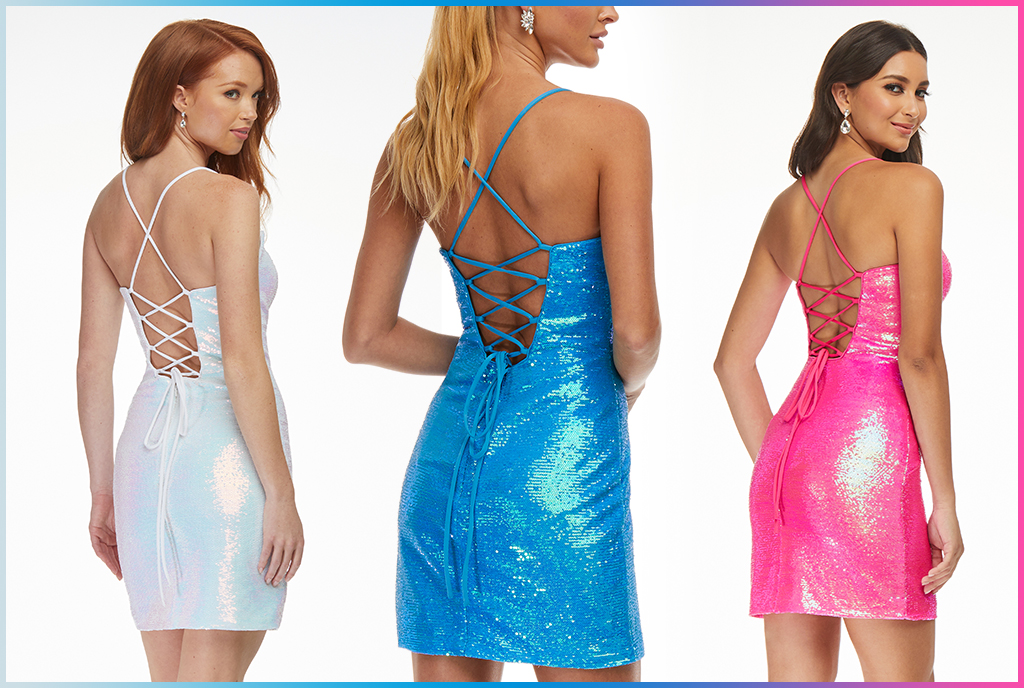 OKURRT! Style 4446  is the cocktail dress everyone needs in their closet. Coming in four different colors, you are sure to find the perfect sequin mini for your event! …and how fun are the holographic sequins?!?!
Style 11158
A jumpsuit will never go out of style! Style 11158 is a hand beaded classic piece that can transition from day to night and interview to formal event. Add a cape, pumps, or a high pony for an elegant, classy and sassy one shoulder moment!