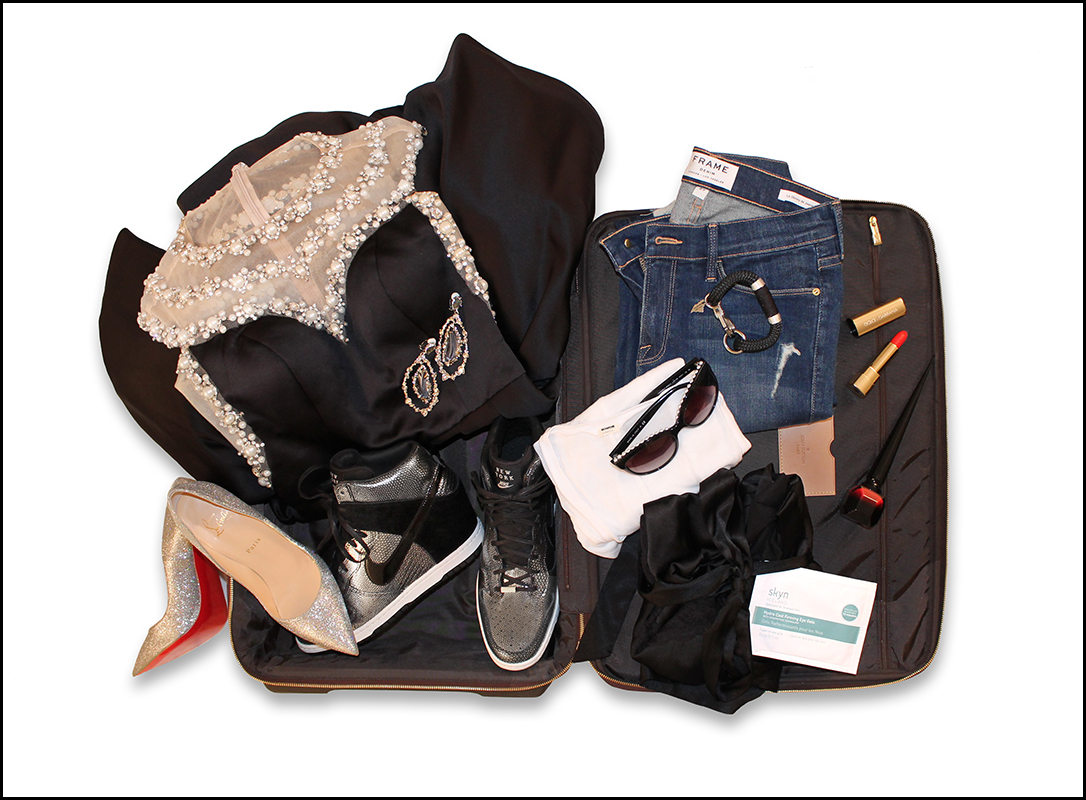 Whether you're a seasoned pageant competitor headed to nationals or you're competing in your first pageant it is important to make sure you're properly packed. You have put in all the work and preparation leading up to this moment, so you want to be sure all of your energy is going towards the competition, not searching for your hair spray. To help make sure you're organized we've put together a list of our top pageant packing tips.
Organize your Wardrobe 
Start planning (and packing) your outfits right away. We recommend packing your outfits by day and by event that way everything you need will be in order. Place each outfit in a labeled baggie and make sure to pack them in order so they are easy to find. We suggest doing the same with your accessories, shoes and anything else you may need. This will give you more time in the morning to get ready and more time to rest! 
Label EVERYTHING 
When competing with other girls it is important to keep everything labeled. When we say label everything, we mean EVERYTHING. This includes your makeup pallets, shoes, bags, dress bags and everything else in between. We recommend using notecards and clearly labeling each dress bag with "evening gown, fun fashion, opening number, etc" so you can easily see it during competition. When you are backstage you want to clearly know where your things are.
Flying Tips
If you're flying to a pageant always carry on your competition wardrobe (especially evening gown). Your evening gown is one of the most important parts of your competition wardrobe so you want to ensure it travels safely. Airlines can lose luggage and you won't want your gown to go missing. We also recommend trying to carry on your remaining competition outfits like interview, bathing suit, etc. We even suggest putting your makeup in your carry on.
Prep your Check-In Outfit
When heading to a pageant it's important to remember that you never know who is watching. You could bump into one of the judges, directors or a fellow sister queen in the airport or the hotel lobby. It's important that while traveling you look casual chic so you make a good first impression. We even recommend bringing clothes with you so you can change before arriving to the hotel. That makeup you threw in your carry on will come in handy here if you need to freshen up.
Don't Forget a Carry On
If your hotel room isn't at the pageant venue we recommend bringing a carry on sized suitcase to help you transport your entire wardrobe in. This will be perfect to hold your shoes, bathing suit, fun fashion and opening number dress. You will even have room for all of your makeup and hair products. This might be a good idea even if your hotel room is connected to the pageant venue. We know running back and forth from your room to backstage is not easy and can be stressful.
Pageant Emergency Kit
You cannot forget your pageant emergency kit! Use a small little clear bag and fill it up with day of essentials. We suggest including the following: double sided tape, safety pins, sewing kit, band aids, tide-to-go stick, mints, and snacks.
Utilize Your Crown Box
If you are competing in a pageant system where you use a crown box, take full advantage of the extra storage. Be sure you always have your autograph cards, a sharpie, mints, lip gloss, a little mirror, hairpins, travel size perfume and a phone charger inside! This way you will have everything you need without carrying an extra bag.  
We hope these packing tips help you prep with ease and allow you to focus on all the fun of competition. Still need to pick out some wardrobe pieces? Check out our Pageant Trunk Show Blog.