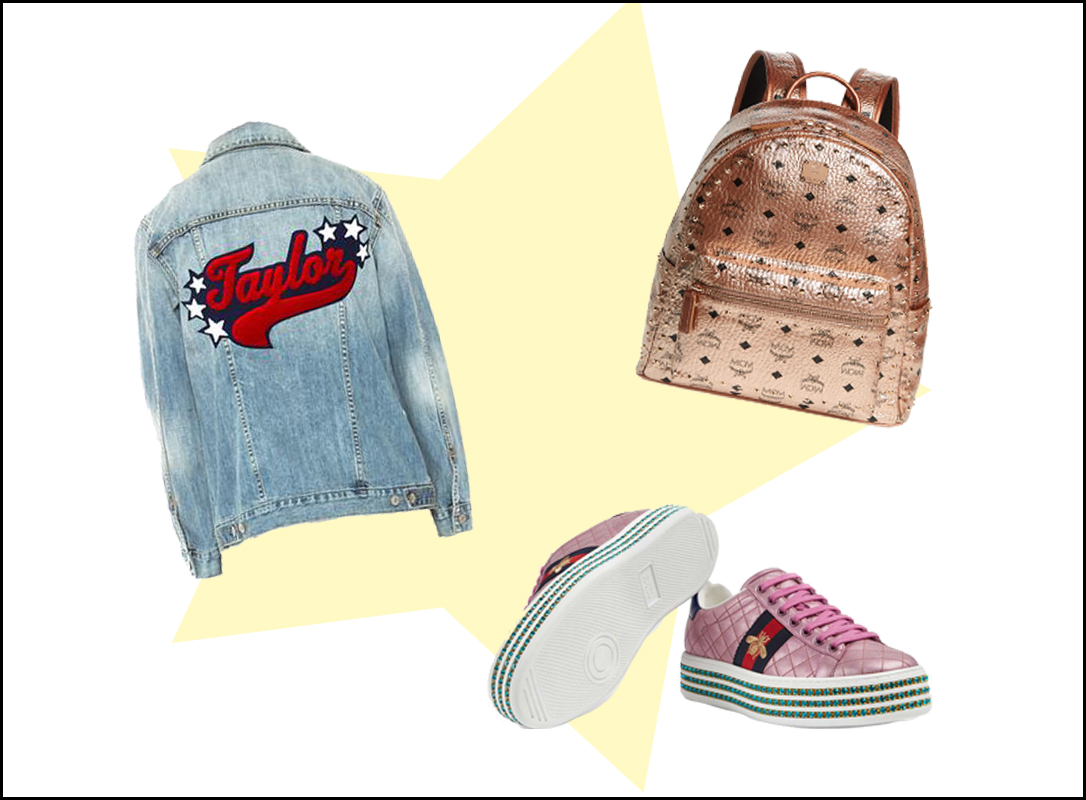 The first day of school is just around the corner! Whether you are heading back to college or high school we want you to be ready to take on the year. Put your best foot forward this school year with some of the hottest trends!

Shop the Look: Levi's,  Levi's, Gucci, Luxylemon, Nordstrom
Customized Jean Jacket 
Rock the halls in a customized jean jacket this year. This trend is so fun because you can really showcase your personality. You can put your name, your school, your favorite emoji or anything else that describes who you are on it. This will be the perfect addition to any outfit and will keep you warm on your walk across campus. 
Stand Out Sneakers 
The best way to kick off your school year is with some great new sneakers. Pick a bright and fun pair that accentuate your personal style. We are also loving the thick sole trend! A good pair of sneakers can go with any outfit and are comfortable enough to wear all day long. 
Charging Phone Case
Another must-have for this upcoming school year is a charging phone case. We know that you are constantly on the go so it is important your phone is always charged. Stand out with a bright colored case that shows off your personality.
Fashion Forward Backpack 
Who says your backpack has to be boring? If you're carrying around books all day long you might as well also make a fashion statement. We are loving this metallic rose gold bag with studs! It is classy and edgy all at the same time.