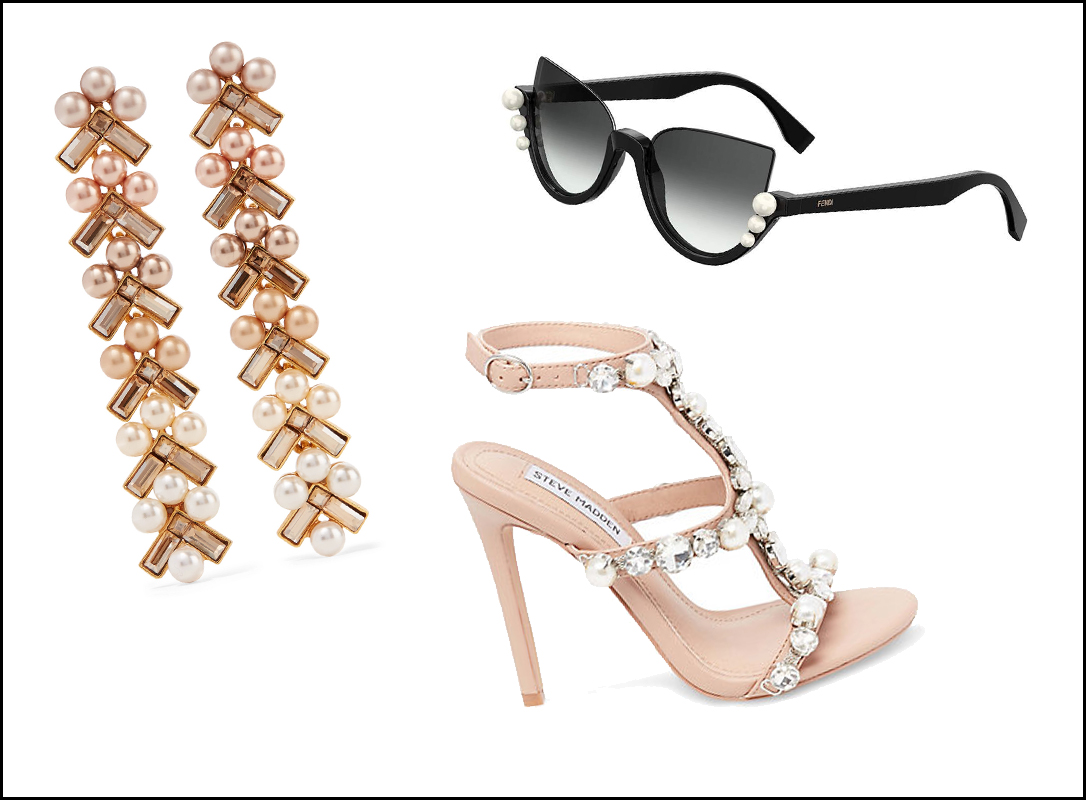 The classic pearl has gotten a major upgrade this season. Now, don't even think about saying "goodbye" to your grandmother's pearl studs or pearl rope necklaces. Instead, make some room in your closet for these modernized pearl statement pieces.
Jewelry
Easiest way to modernize your look with pearls? Go with any color other than white. Don't get us wrong, we love a classic white pearl, but these colors make a much brighter, edgier statement.
Shop Now: Miu Miu, Ranjana Khan, Oscar de la Renta
Accessories
Don't leave your accessories out of all of the fun. The best part of the modern pearl trend is being able to incorporate pearls into your entire outfit… not just around your neck.
Shop Now: Eugenia Kim, Fendi, Chloe & Isabel
Shoes
If these shoes don't make you fall in love with pearls all over again nothing will. Throw these on with your favorite jeans and you'll instantly upgrade your entire outfit.
Shop Now: Zara, Steve Madden, Gucci
Attire
Let your love for modern pearls shine through in one of these dresses. Whether you're heading out for a night on the town or attending a red carpet gala these styles combine elegant pearl details with modern design.
Shop Now: Style 1291, Style 1277, Style 4039