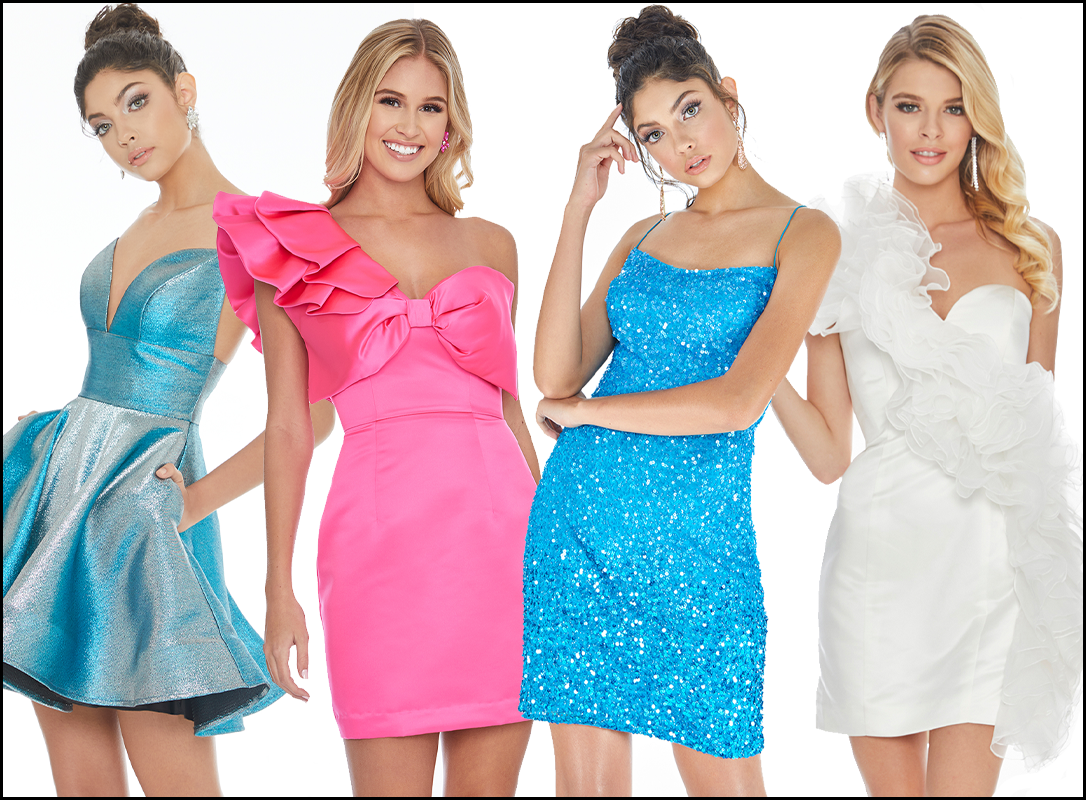 Hello summer! Oh how we've missed you. It's time to update your summer wardrobe with our favorite summer dress trends. Whether you prefer elegant and flowy, a simple strapless, a mini skirt with a twist, spaghetti strap details or a bold one shoulder ruffle, ASHLEYlauren has you covered. Which style is going to be your go to?
Flowy Favorites
Stay cool for the summer in a flowy style! These dresses are perfect for a romantic, chic event.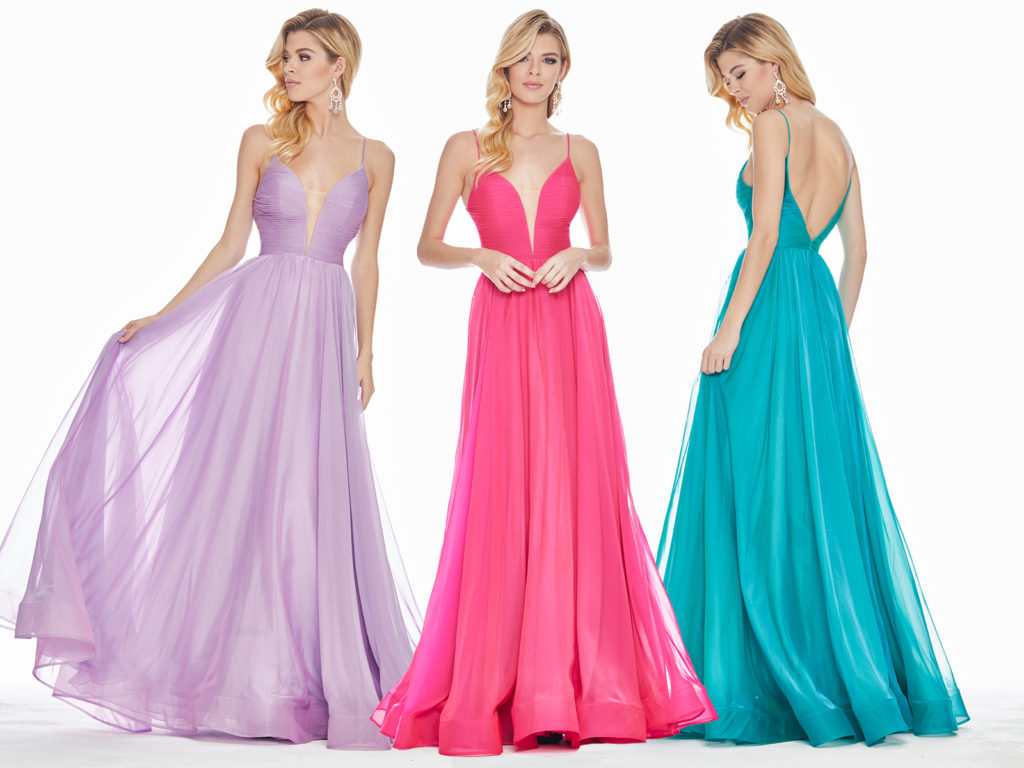 This two-tone chiffon is perfectly pleated along the bustier and leads to a full A-line flowy skirt which is finished with horsehair hemline for a dramatic effect!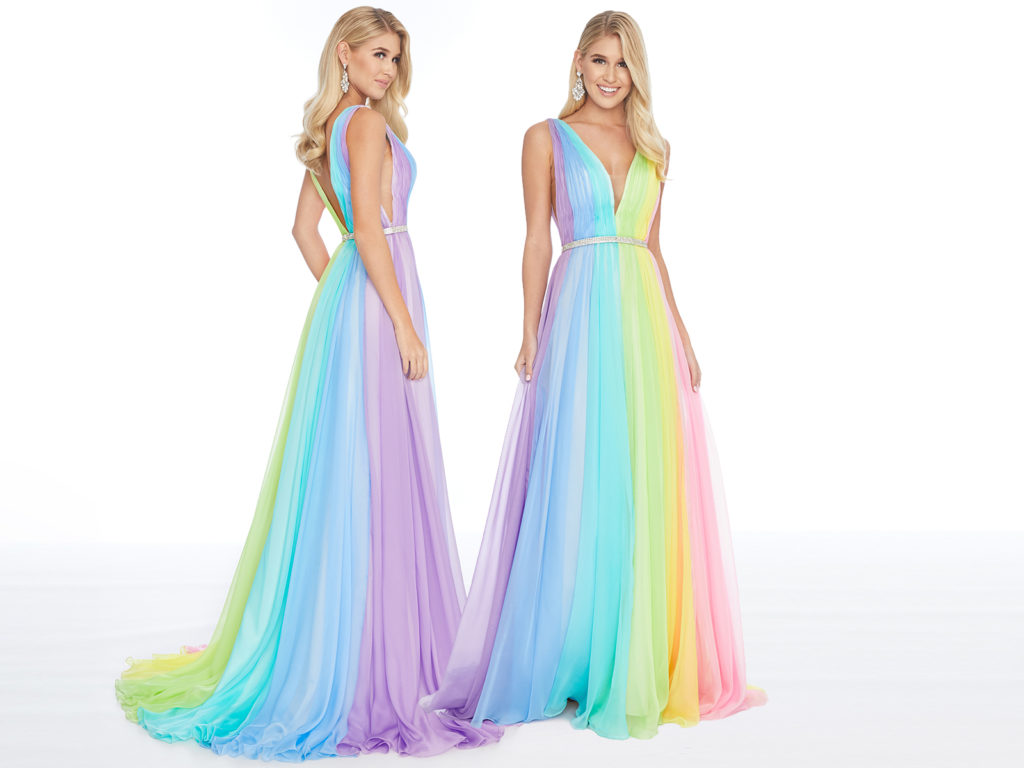 This multi-colored rainbow chiffon A-Line dress is SO summer ready! This cheerful and bright look features a crystal belt to accentuate the waist and add silver sparkle details.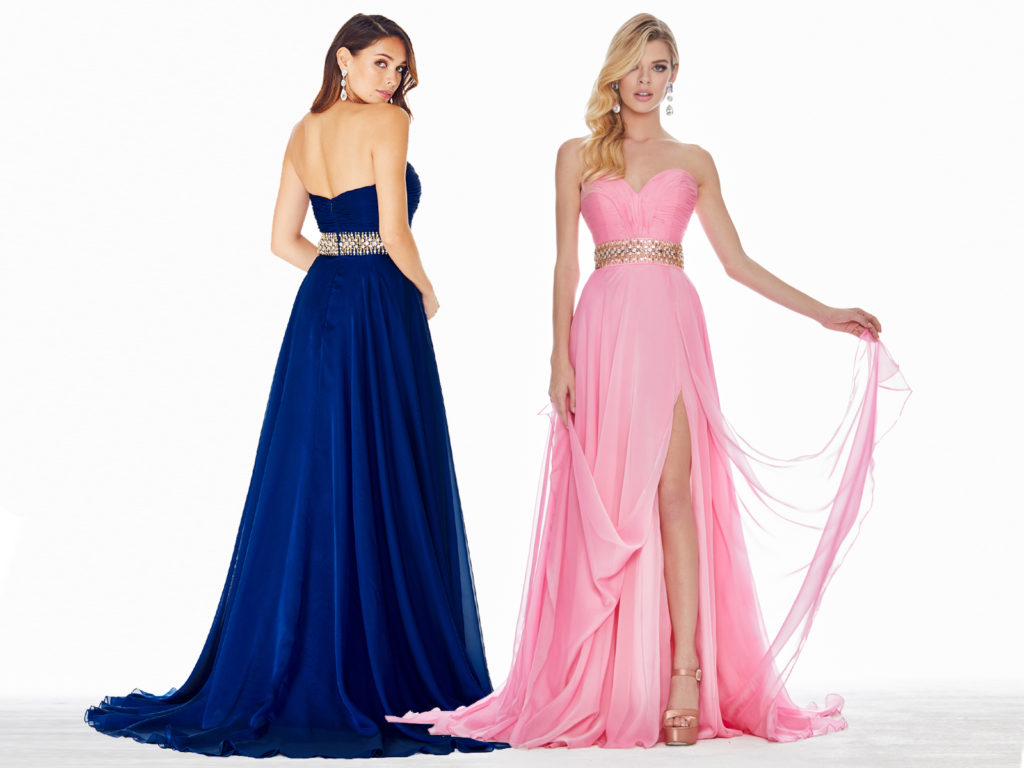 This pleated two-tone chiffon evening dress creates a beautiful movement. The sweetheart bustier is adorned with a gold and crystal beaded belt that snatchs the waist perfectly.
Strapless Must Haves
Strapless silhouettes are a staple. They are perfect for a flirty yet clean look. Plus, they show off your sun kissed shoulders.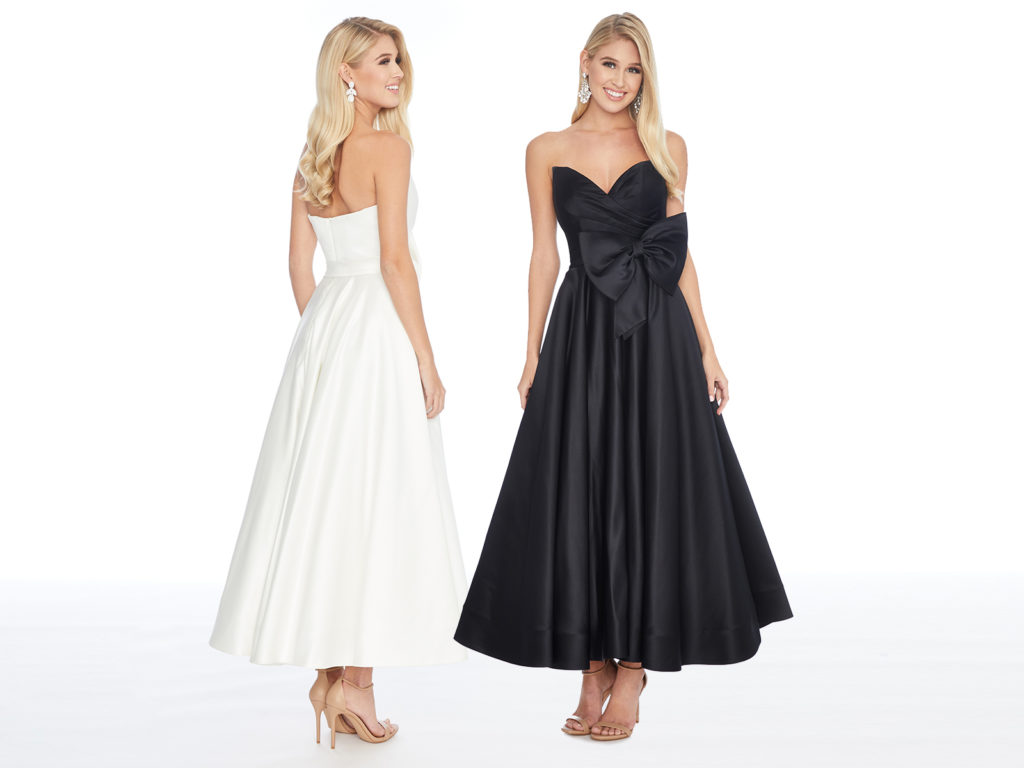 This tea length strapless sweetheart gown is perfect for your next summer beach party. It features a belt and bow at the waist for an extra girly touch.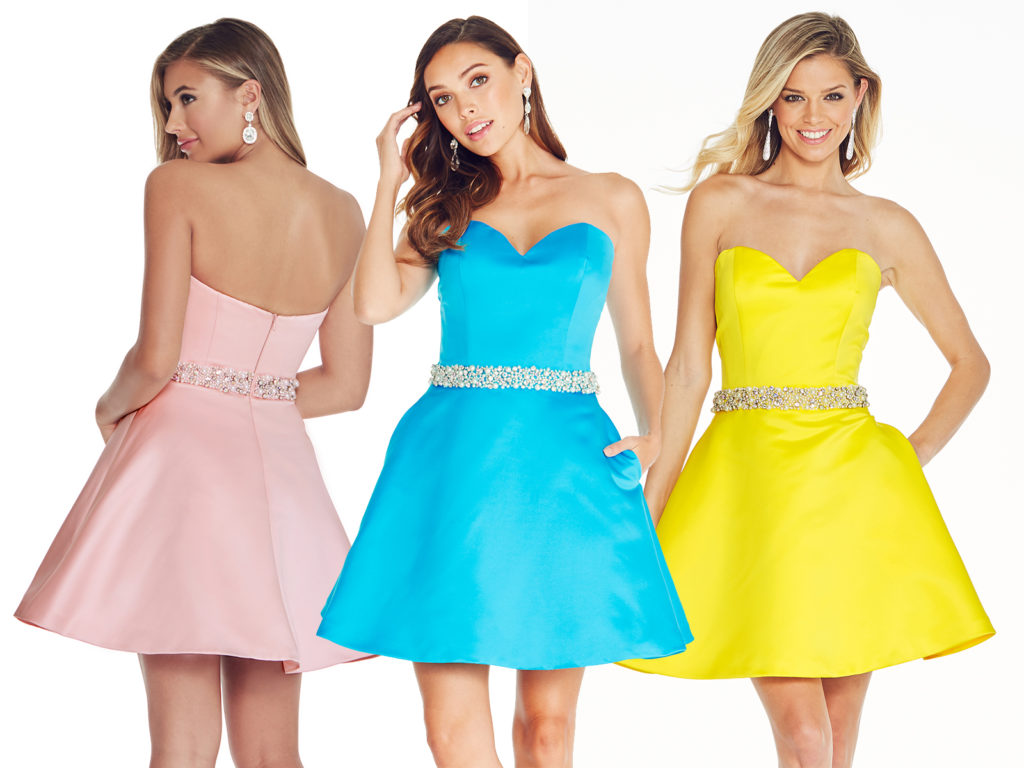 The A-Line silhouette is perfect for dancing the night away while the pearl, crystal and AB beaded belt accentuates the waist!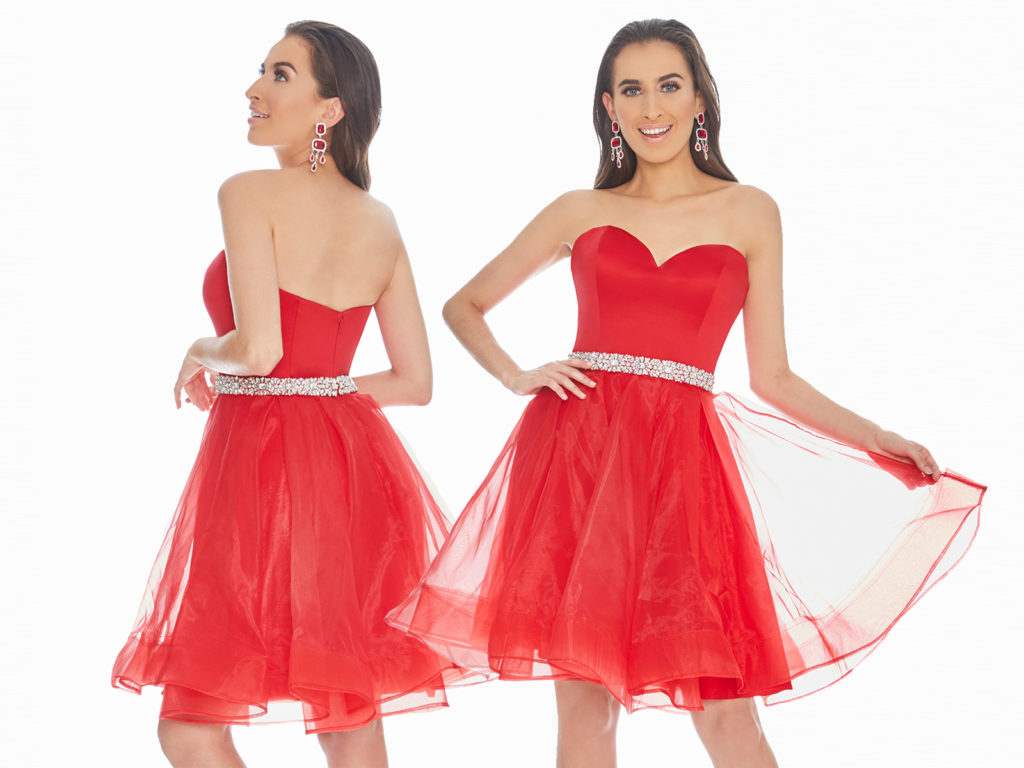 The little number is so playful! The bustier is satin and features a sweetheart neckline, while the skirt is organza and is finished with a horsehair hem giving it added flare. 
Overlay Obsession
Say hello to this summer's hottest trend, the overlay! These styles are perfect to show off your favorite pair of heels. They feature a mini skirt lining with a see through full length skirt.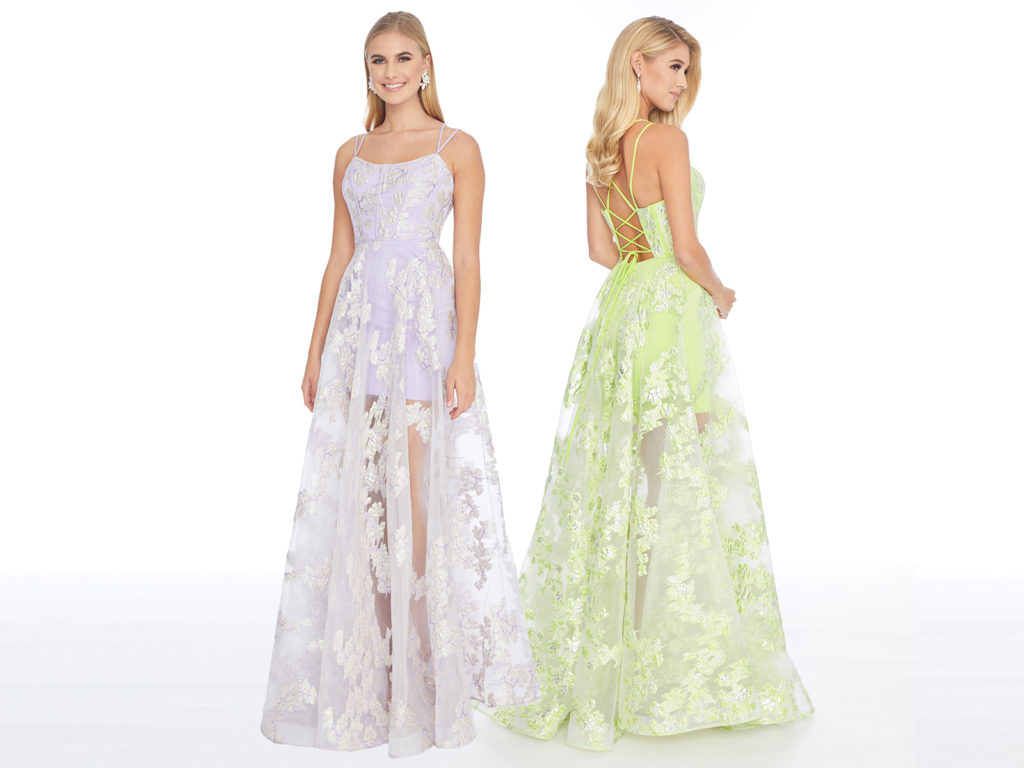 This design features a mini jersey skirt with an organza A-Line skirt overlay. It's perfect for a summer beach party.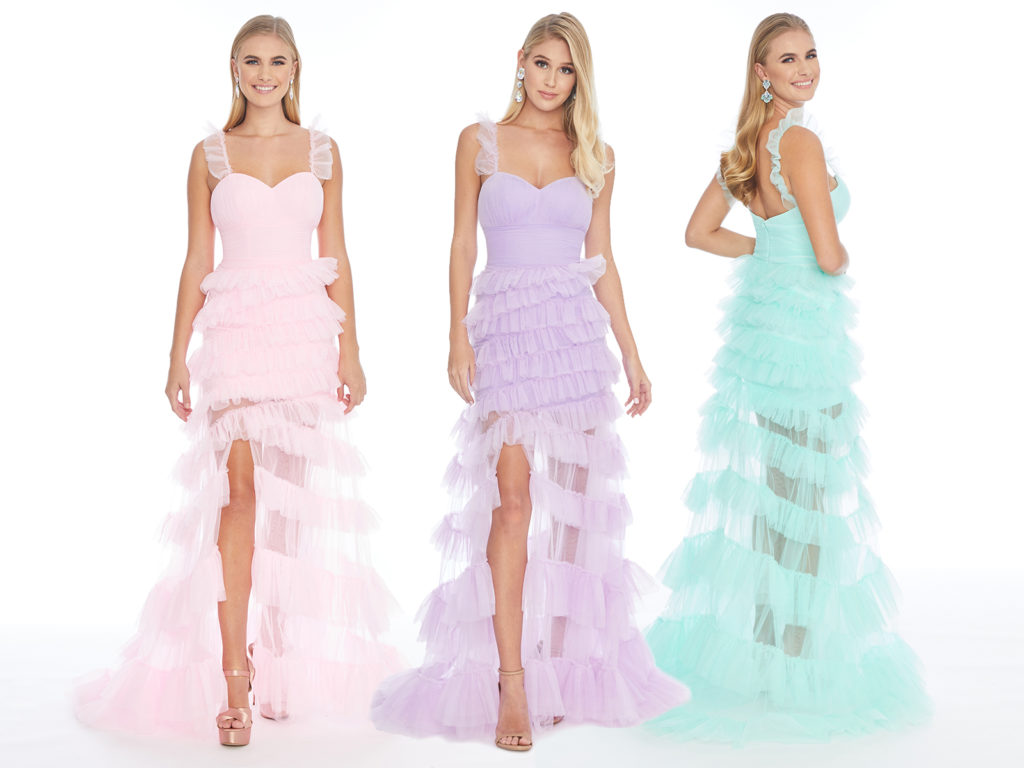 This style in everything. The bodice features ruffle details with a sweetheart neckline and a horizontal pleated band that will definitely show off your waist. The sheer skirt accented with tiered ruffles adds a playful and flirty look.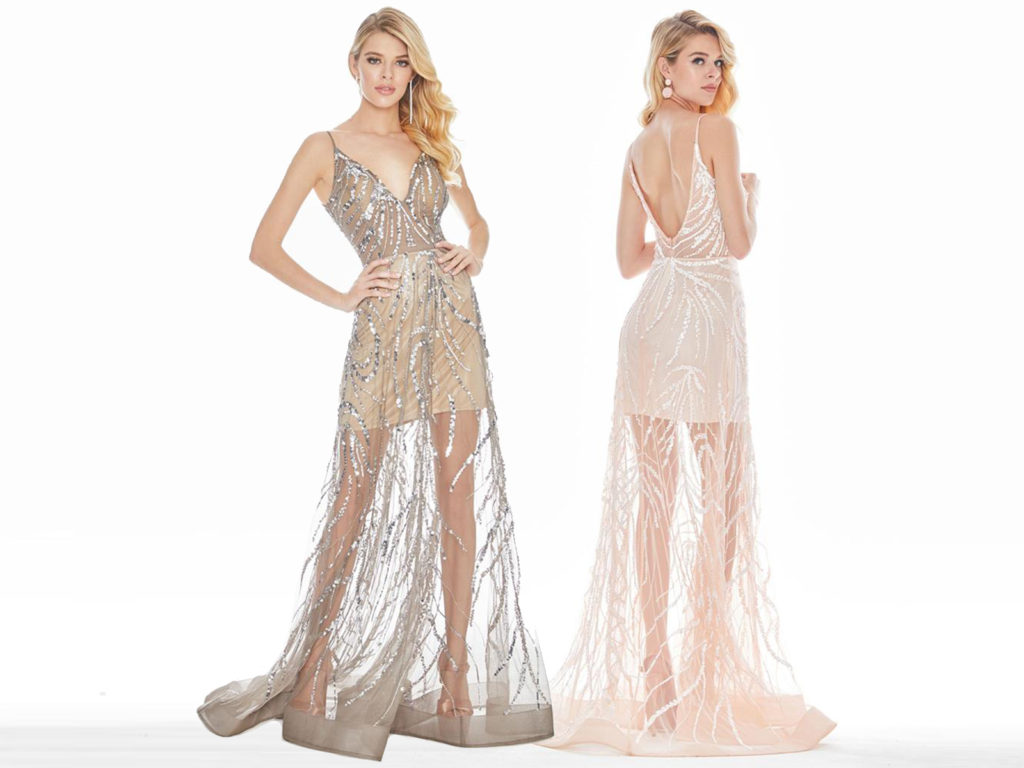 This sequin accented A-line evening dress features a V-neckline and a beaded skirt that flows to the floor while the jersey lining stops above the knee for a dynamic effect.
Spaghetti Strap
Spaghetti straps details are perfect for the minimalists. It's a simple yet supportive design! Here's our must have ASHLEYlauren spaghetti strap styles. 
This fabulous two-tone brocade cocktail dress features spaghetti straps, a flirty A-line skirt and is complete with pockets.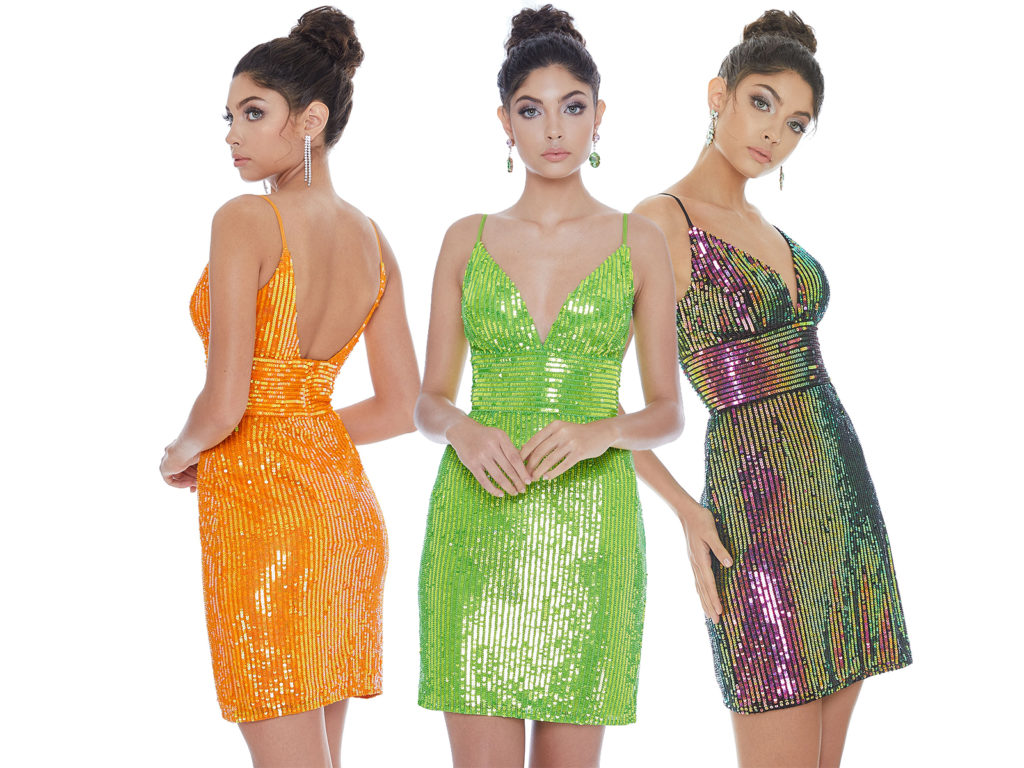 The cocktail dress is so fun and bright! The deep V-neckline and skirt have vertical beading while the waist is accentuated with horizontal beading. This look is complete with spaghetti strap details!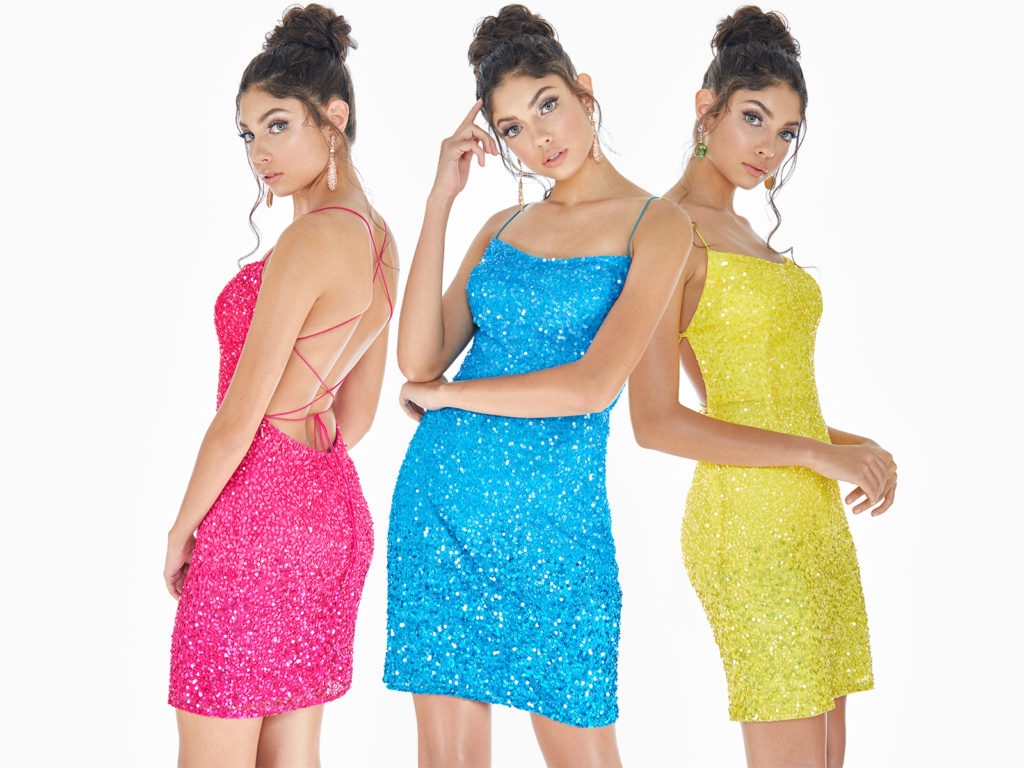 Be the life of the party in this ombre fully beaded cocktail dress with spaghetti strap and lace up back details!
One Shoulder Ruffle
Be bold and daring with a one shoulder ruffle. These styles ensure all eyes are on you. Here's our must have ASHLEYlauren one shoulder ruffle styles.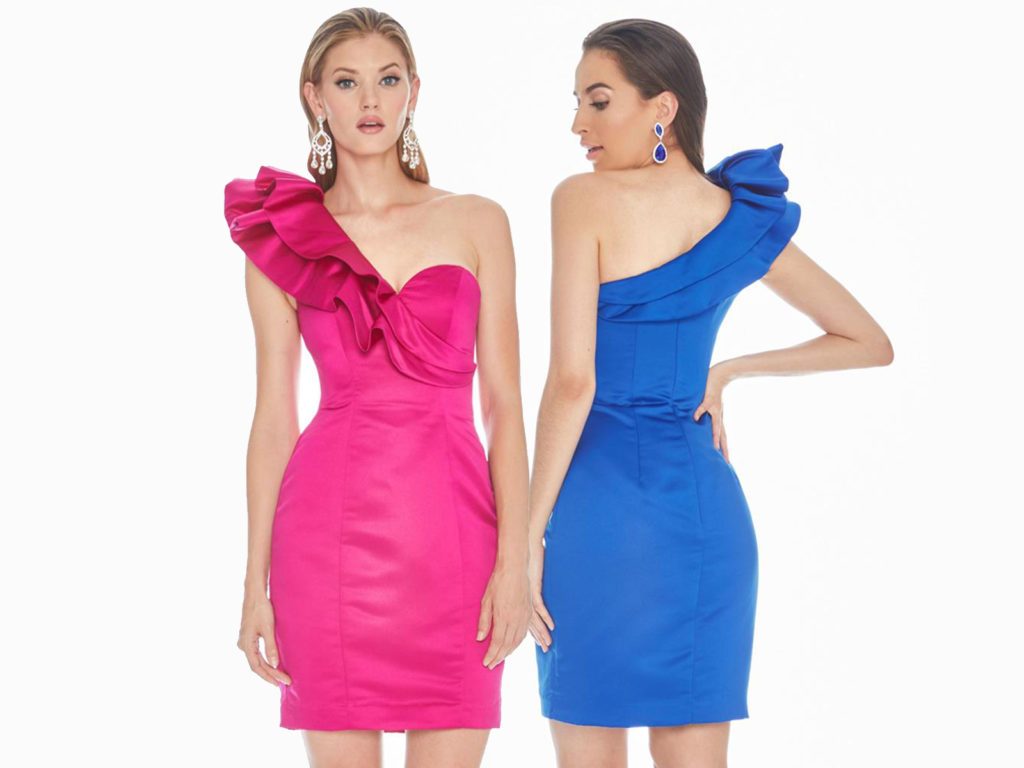 The one shoulder is adorned with a ruffle that wraps across the bustier and back. It's simple, short and perfect for summer.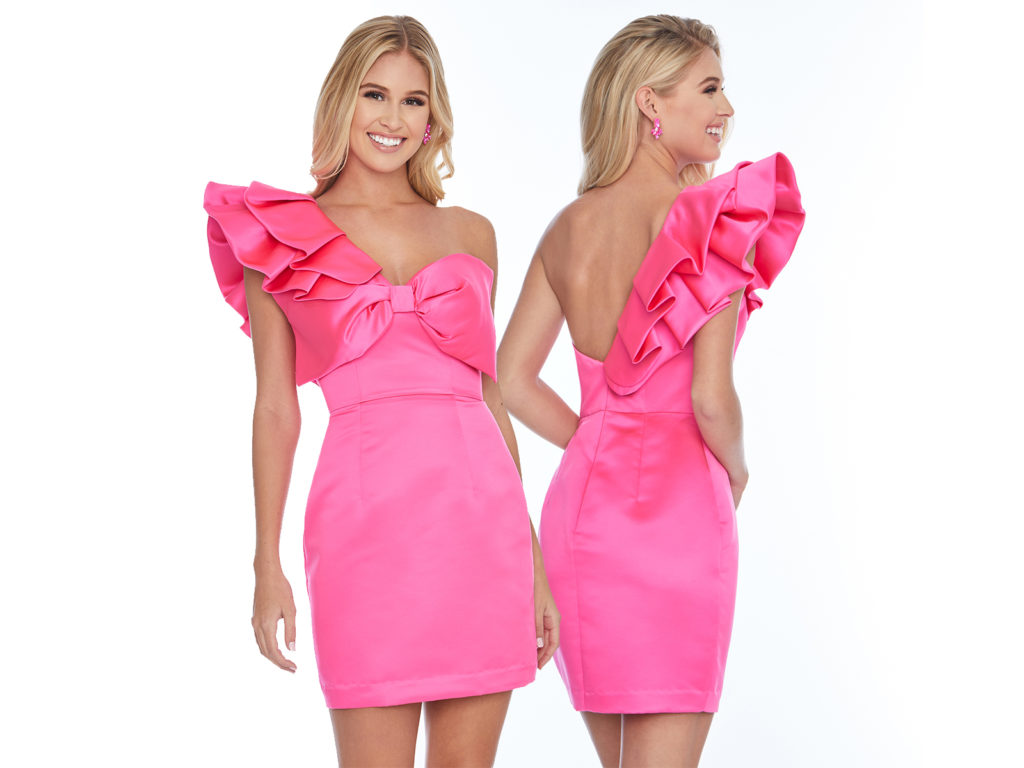 This cocktail dress is fun & flirty. It has a fitted silhouette with a one shoulder ruffle and bow accented bustier.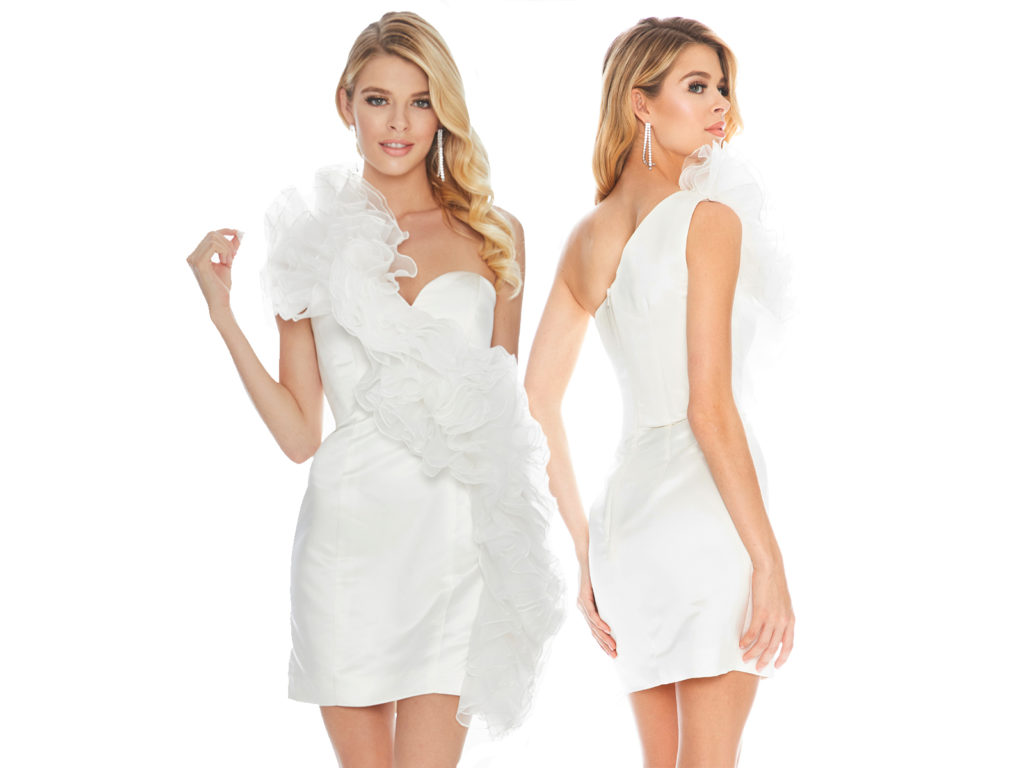 This satin cocktail dress has a sweetheart neckline, mini skirt and of course an oversized organza ruffle that wraps across the front of the dress. It's dramatic and Instagram ready.