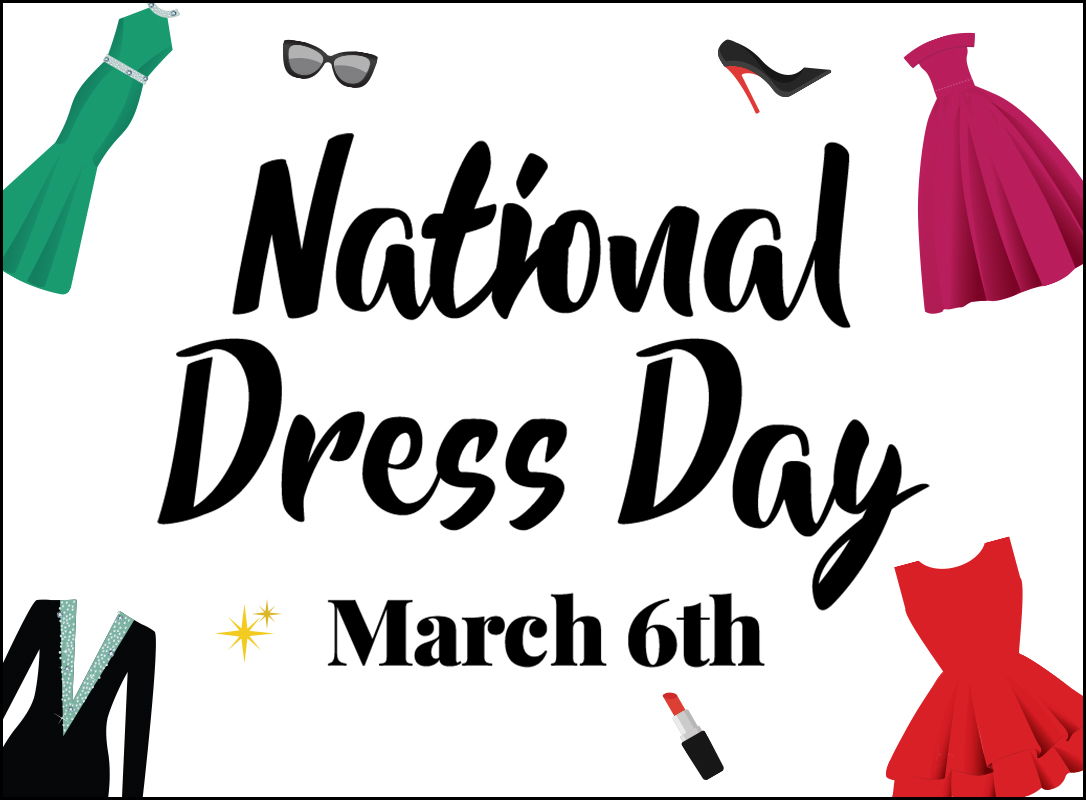 National Dress Day is only a few days away and that means it's time to start preparing. We had so much fun celebrating last year and can't wait for this year's party. To make sure you are in on the celebration we put together a few easy-to-follow party tips. We can't wait to celebrate with you on March 6th.
Step #1: Follow Along
Make sure you visit NationalDressDay.com and follow @nationaldressday on Instagram to stay up to date with the countdown. (@nationaldressday has been posting dress throwbacks leading up to the celebration and we love following along.)
Step #2: Prep your Wardrobe
Don't forget to double check your closet and pick out one of your favorite dresses to wear on March 6th. Whether you are throwing on a cocktail dress for dinner or wearing a dress under your work blazer – a dress is a must on National Dress Day!
Step #3: Plan Your Post
Join in the fun by reliving one of your favorite dress memories on social media. Don't forget to use #NationalDressDay and tag @nationaldressday for a chance to be reposted.
Step #4: Celebrate Together
Head into your favorite dress boutique and celebrate with them. For a list of stores we recommend visiting click here.