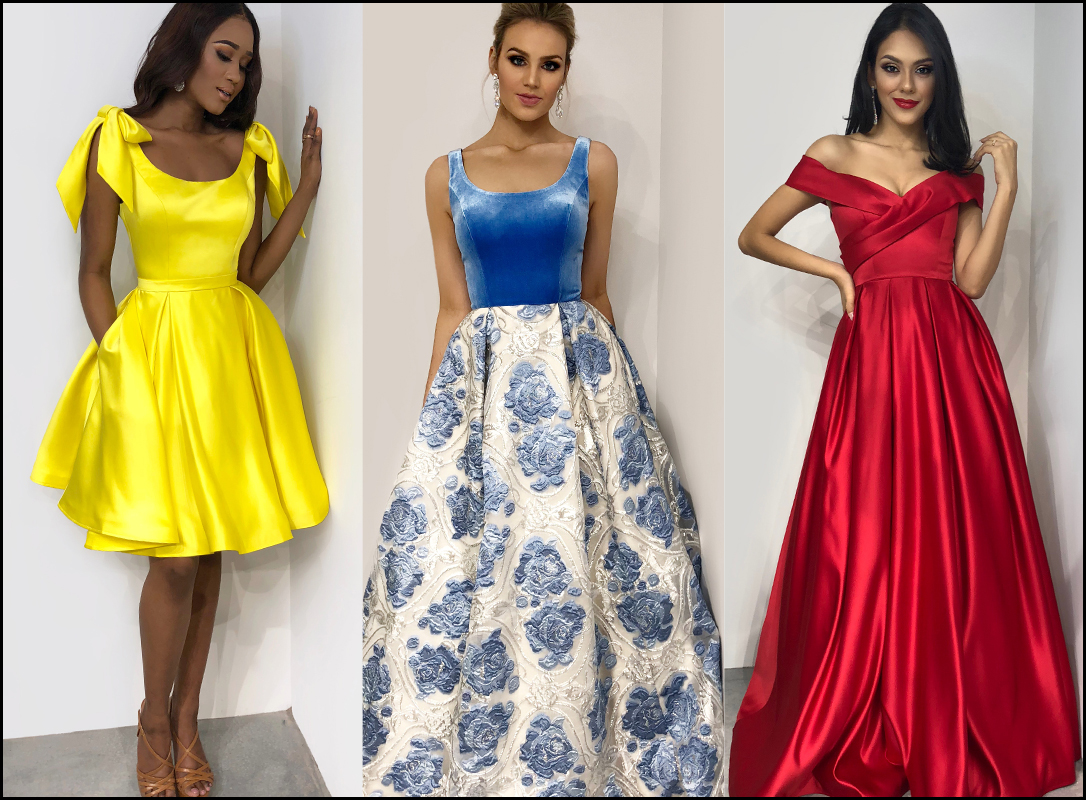 We know, you're still enjoying the sunshine and long days (also known as summer). However, fall is right around the corner and we want to make sure your closet is ready! Plus – who doesn't love a sneak peek?! Get ready… we're introducing the hottest Fall 2018 styles… NOW!
Cocktail Obsession
To help you transition into the fall fashion scene we're starting with cocktails. Bring on the bright hues, fun prints and bows… yes, bows have finally made a comeback!
Style 4081, Style 4072, Style 4079, Style 4075
Ball Gowns & More Ball Gowns
It's no secret that we LOVE a good ball gown. Thankfully the Fall 2018 collection is full of them! Whether you're looking for something elegant and classy or modern and flirty we've got the dress for you.
Style 1343, Style 1329, Style 1345, Style 1336
Off the Shoulder
Show off your summer glow in these must-have off the shoulder styles! Pro tip – to really help your shoulders "glow" apply a small amount of highlighter on them!
Style 1342, Style 1347, Style 1348
To shop the entire Fall 2018 collection visit one of our authorized retailers. Click here for a complete list!