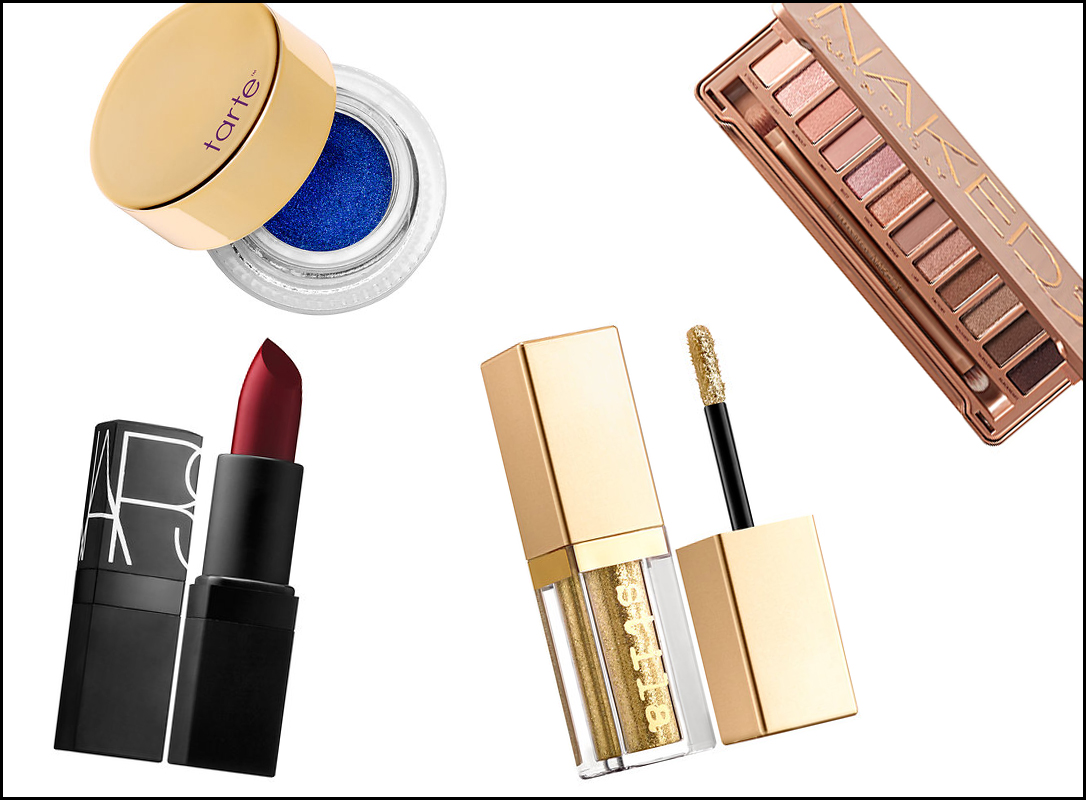 Everyone knows that as the temps get colder the lipstick shades get darker. But, how dark is too dark? We're here to answer that… and to keep your face looking fresh all fall long. See what products made our makeup must haves this fall.
Bold Lips
If you love playing with bold lipstick shades – you're going to love fall's makeup trends. This fall is all about the lip – and only the lip. Keep your eyes neutral and go for bright red or deep merlot lip shade.
Our Favorites:
Huda Beauty: Cheerleader, Nars: Scarlet Empress, Anastasia: Heathers
Bright Eyes
If a bold lip isn't your thing try adding a bright shade to your usual eye makeup routine. Go for an electric blue or bright purple eyeliner… or try a red lid! This trend will make your eyes stand out. But remember, for this to work you have to keep the rest of your makeup subtle… and always keep your lips nude!
Our Favorites:
Tarte: Cobalt, Lancome: Amethyst, Make Up For Ever: Matte Red
Golden Glow
No, we're not talking about highlighters… we're talking about eyeshadows. Bring on the golden eye palettes! The more sparkle the better!
Our Favorites:
Urban Decay: Naked3 Palette, Stila: Gold Goddess, Tom Ford: Sun Worship
Stay Hydrated
It's important to keep your skin hydrated, especially as the temperatures cool down. We are known for carrying skin moisturizer everywhere we go… and swear by it! It helps keep your skin looking flawless without makeup and makes applying product way easier.
Our Favorites:
Clinique: Moisture Surge, Philosophy: Purity & Miracle Duo, Eve Lom: White