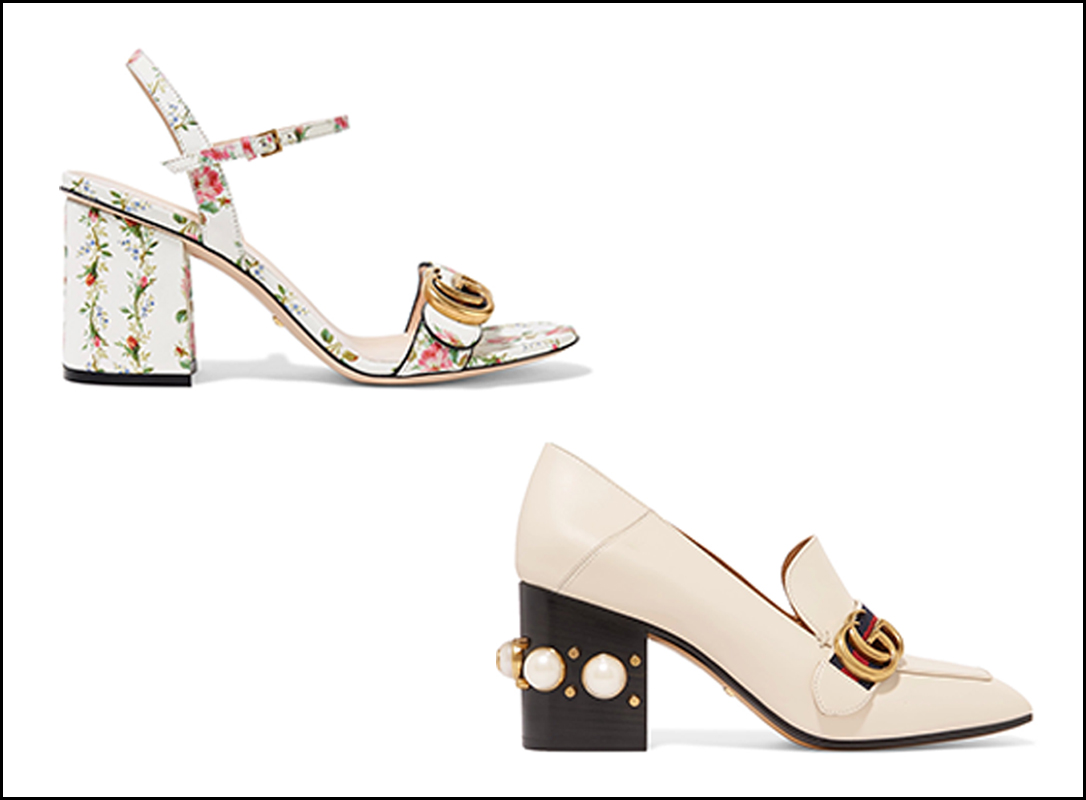 It's no secret that at ASHLEYlauren we have a serious crush on shoes. It's also no surprise that we've already started shopping the 2017 fall shoe trends. Trust us – you want a head start on grabbing this year's must haves – so shop our favorites now!
The Slouchy Boot
Last year was all about the skin tight thigh high. This year go a little more casual. Throw on a slouchy thigh or knee high boot for a more relaxed fit. Pair them with a flowy cocktail dress or over your favorite skinny jeans.
Shop Now: Vetements & Manolo Blahnik, Steve Madden, Gianvito Rossi
Heel Details
This fall think of your shoes as more than just an accessory. Sometimes, the right heel makes the entire outfit. These heels (yes, literally the heel) do just that.
Shop Now: Miu Miu, Burberry, Gucci
Floral
Why not let your shoes in on the floral fun? This fall grab a pair with a feminine floral print. Pair them with a floral blouse for a mix and match look. Or try them with your favorite jeans and white tee shirt to add a pop of color.
Shop Now: Gucci, Gucci, Steve Madden
Embellished
Let your shoes shine with these embellished looks. We recommend a pair encrusted in sparkles and one with an embellished accent. Trust us, these will become your go to night on the town shoe.
Shop Now: Balenciaga, Gucci, Giuseppe Zanotti
Satin
Satin from head to toe please! We couldn't decide which one to buy – so we went with all three!
Shop Now: The Row, Alexandre Birman, Gianvito Rossi