ASHLEYlauren is a proud sponsor of the Miss Earth USA Organization and we had the amazing pleasure to dress Emanii for Miss Earth in the Philippines. Keep reading to see what Emanii had to say about modeling for #ASHLEYlauren, creating her Miss Earth Dream Dress and why she chose the pieces she wore!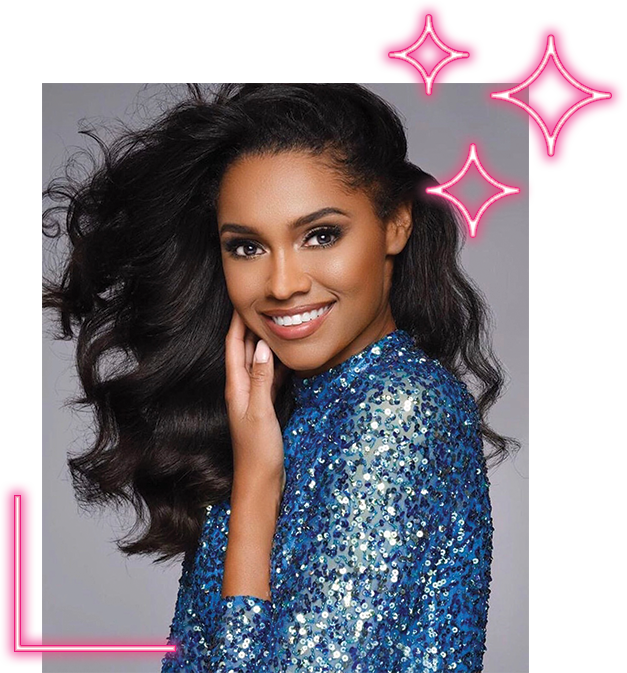 "Working with ASHLEYlauren has been a DREAM! I always dreamed of being a model as a child, but I never thought in a million years I would be working as a #TEAMfabulous model for ASHLEYlauren. It's surreal and humbling having this experience and it will always be a height in my career. My wardrobe as Miss Earth USA was all about elegance, high fashion and just the right amount of sex appeal. I have a bright and bold personality so I enjoyed picking vibrant colors that stood out. I've realized in my pageant career that only one girl will win the title but I wanted to make sure that no matter what the results were; I was remembered.
ASHLEYlauren's pieces were perfect for me and I felt like I represented Beauty with a Purpose. Creating my gown with Ashley Lauren was more than just a design, it was a moment that changed my life. My first pageant gown was from Michelle's Formal Wear in Adelle, Georgia. I loved the gown so much that my mother spent her last dime just to see me smile. I was never the pageant girl that had the most expensive gown, the hair and makeup team or even a real interview outfit. I saw other girls who had those things but I never let that deter me from reaching my goal. I was honored to be able to wear something made specifically for me, that reflected my personality. When I saw myself for the first time in that incredibly detailed and spectacular ASHLEYlauren canary yellow, the feeling was overwhelming. My tears were genuine and represented every young girl who never saw themselves living their dream. This is why pageantry is so important – it's our chance as woman to represent change, our strength and our power.
ASHLEYlauren allowed me to have the moment I never saw happening and I am forever grateful for her and the team for believing in me and making a Queen feel like it was finally her time to take the throne. Forever and always #TEAMfabulous!"
— Emanii Davis, Miss Earth Air 2019