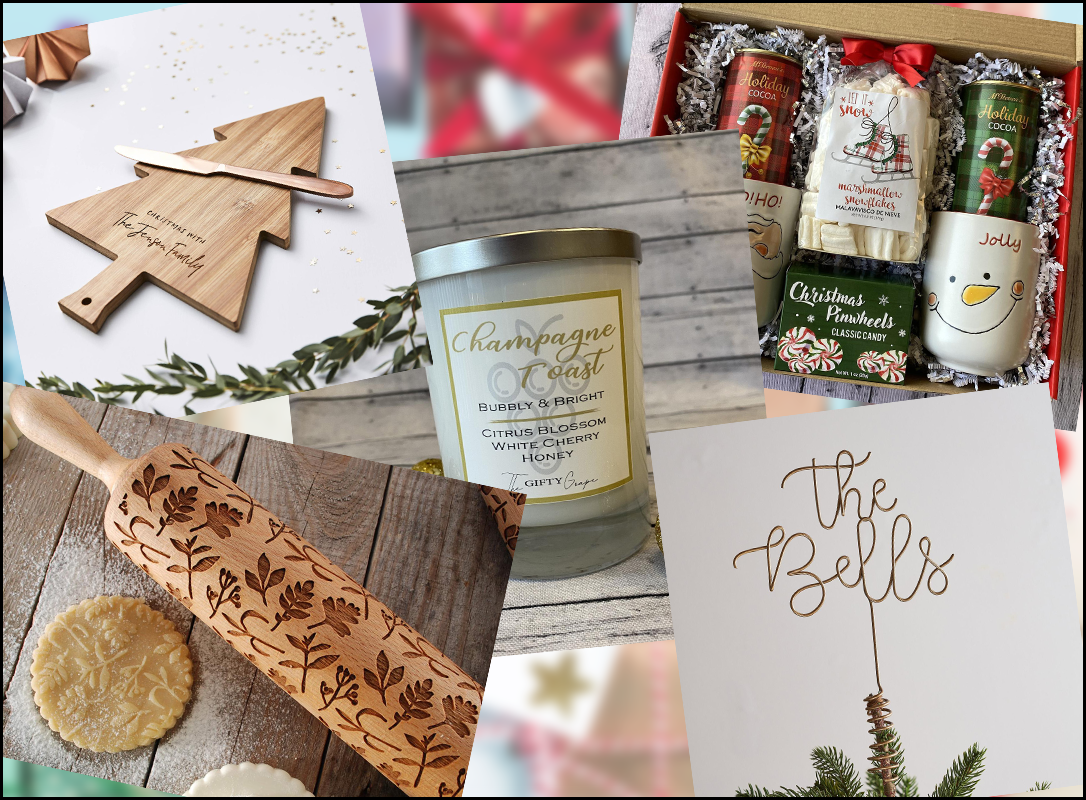 So… you waited last minute to get your holiday shopping done and now you're stressed. Don't worry, we've got you covered! Keep reading our last minute holiday shopping guide to discover some of our favorites gifts all under $50 and supporting small businesses.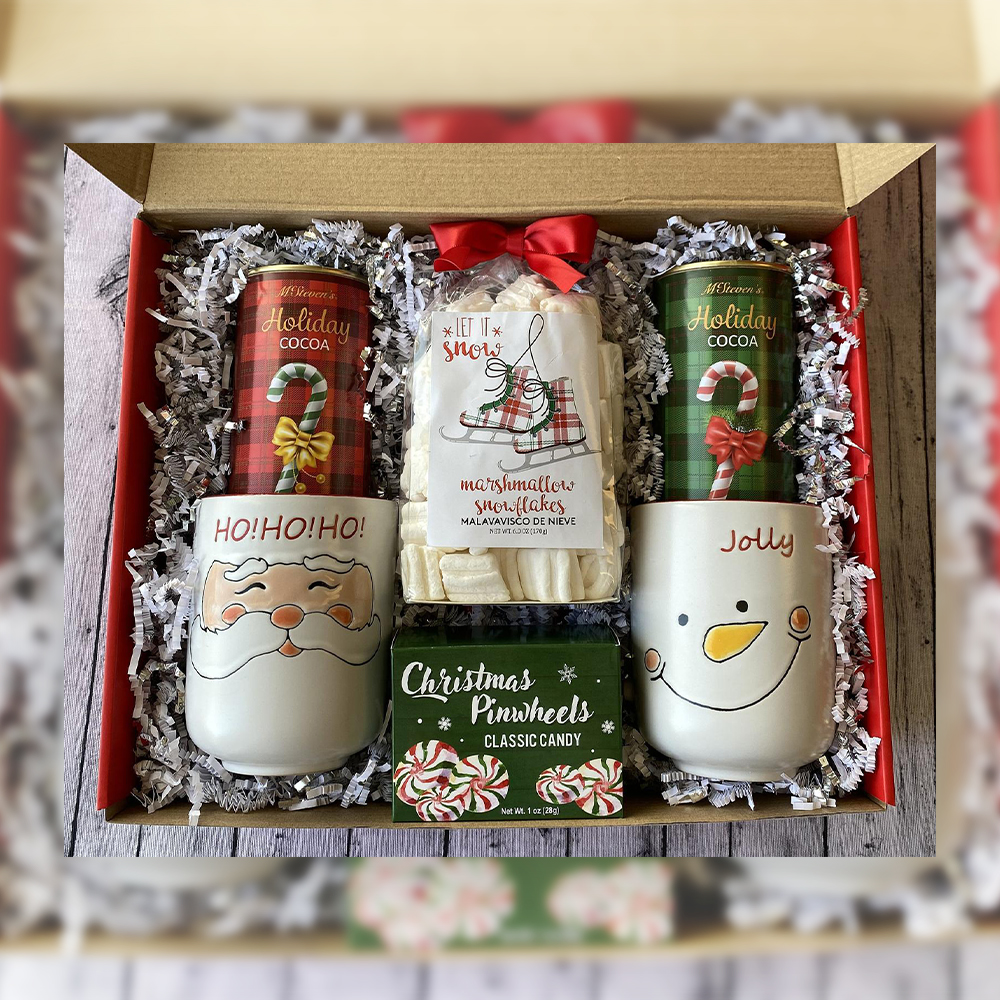 This gift is so festive as it features 2 holiday mugs, 2 gourmet hot chocolate canisters, gourmet snowflake marshmallows and Christmas peppermint pinwheel candies. It's the most perfect present for the most wonderful time of the year.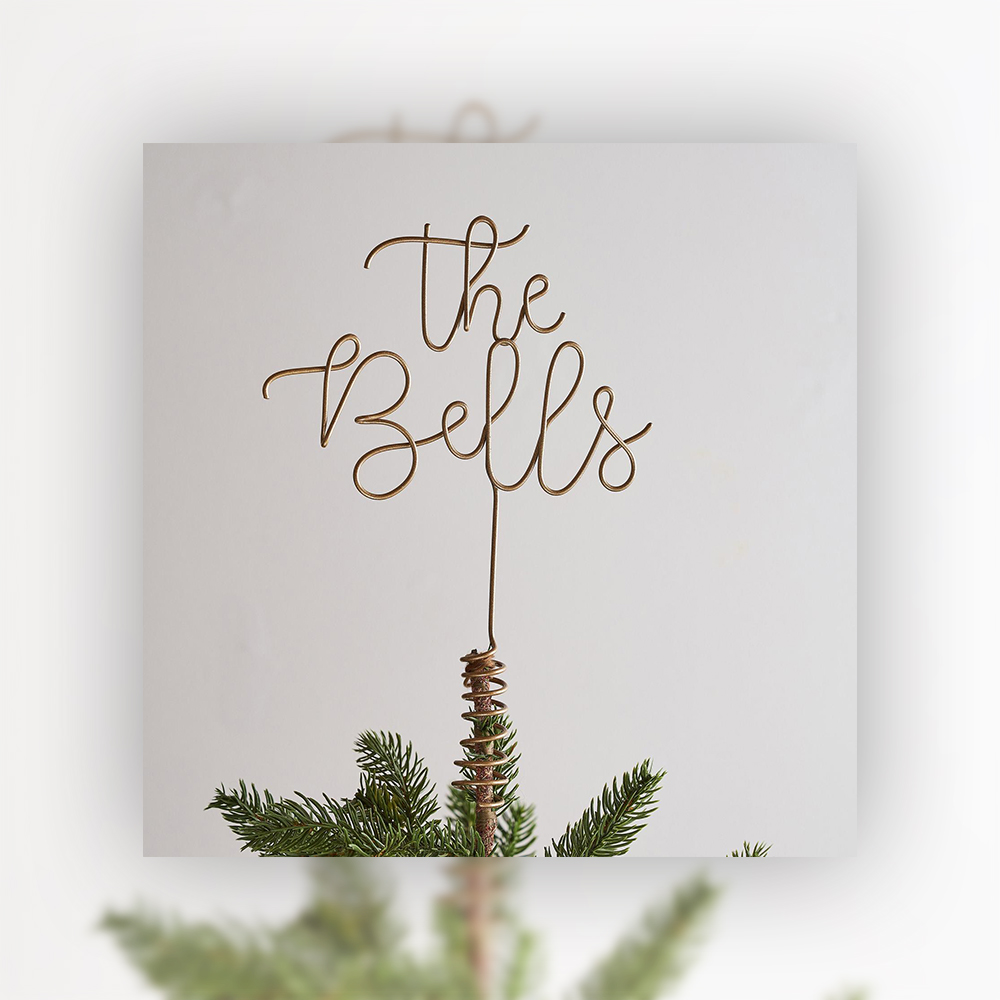 Available in copper, silver, gold, white and black, this adorable personalized tree topper is perfect for adding a personalized touch to your Christmas tree this holiday season. We're ordering one right now! Talk about Instagram perfection.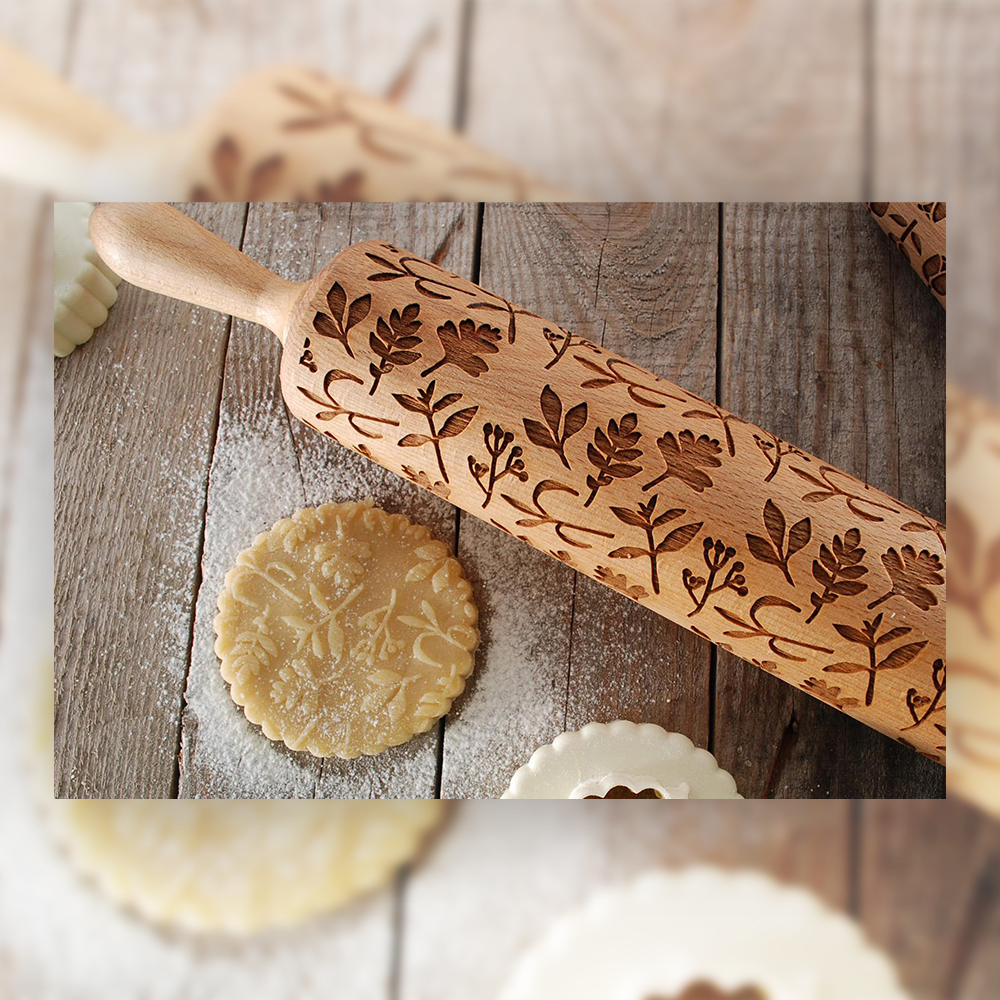 Creating beautiful, decadent, leaf engraved sugar cookies this holiday season is a breeze with this embossed rolling pin! Trust us, grandma (or any baker in your family) will love this. This rolling pin is great quality, has a crisp clean design and will make holiday baking super fun and easy!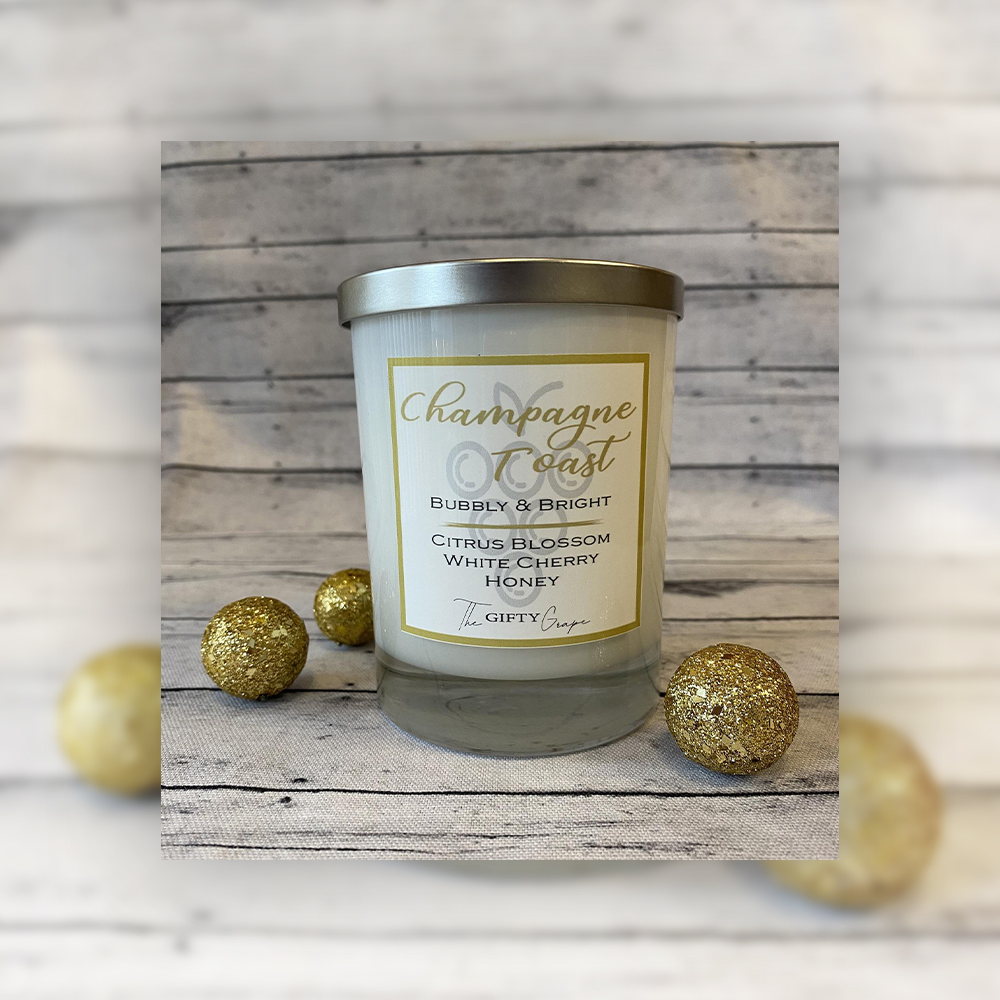 This gift is perfect for your BFF! The champagne toast candle has a decadent aroma that truly permeates throughout your entire house when lit. Enjoy the scents of honey, citrus blossom and white cherry this holiday season. Perfect to light on New Years Eve!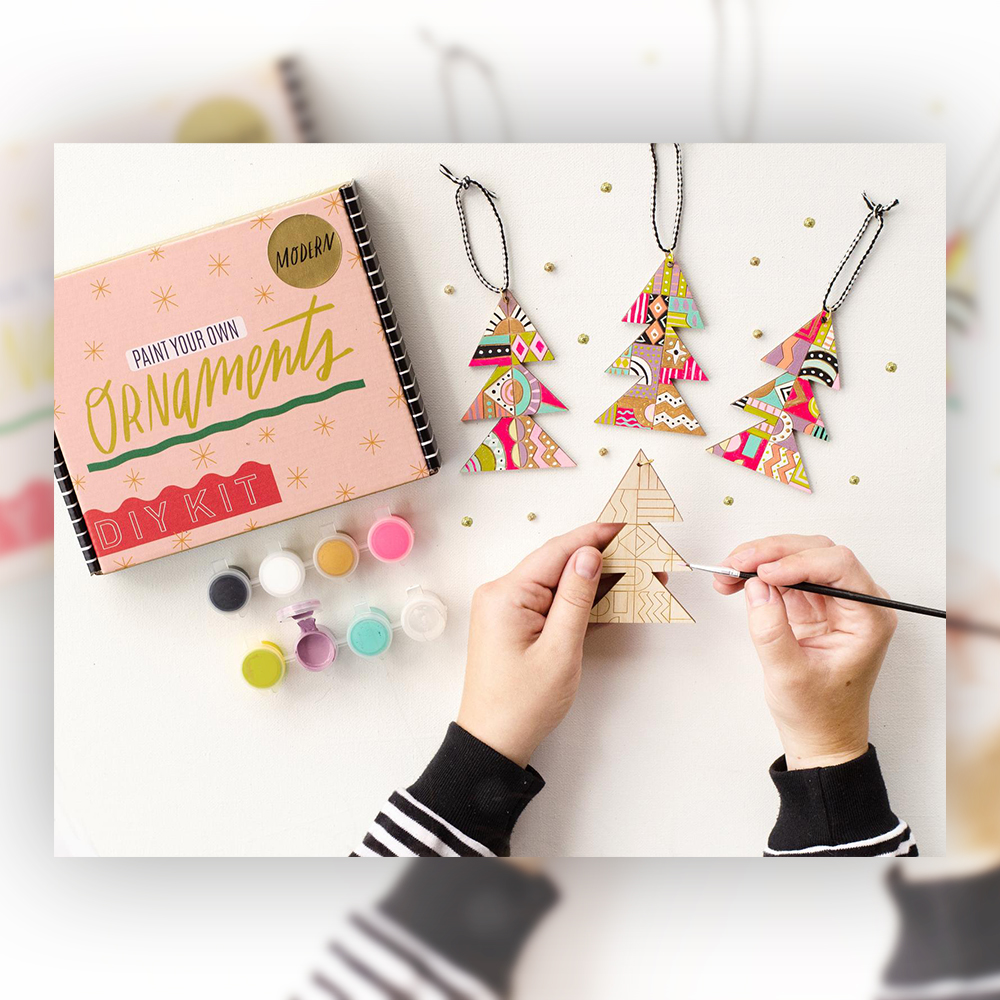 Obsessed is an understatement. This is a perfect family activity. This DIY painting kit comes with 3 wooden ornaments, 8 paint pots and a paintbrush. This will add a personal touch to your Christmas tree and allow you and the family to get super creative this holiday season.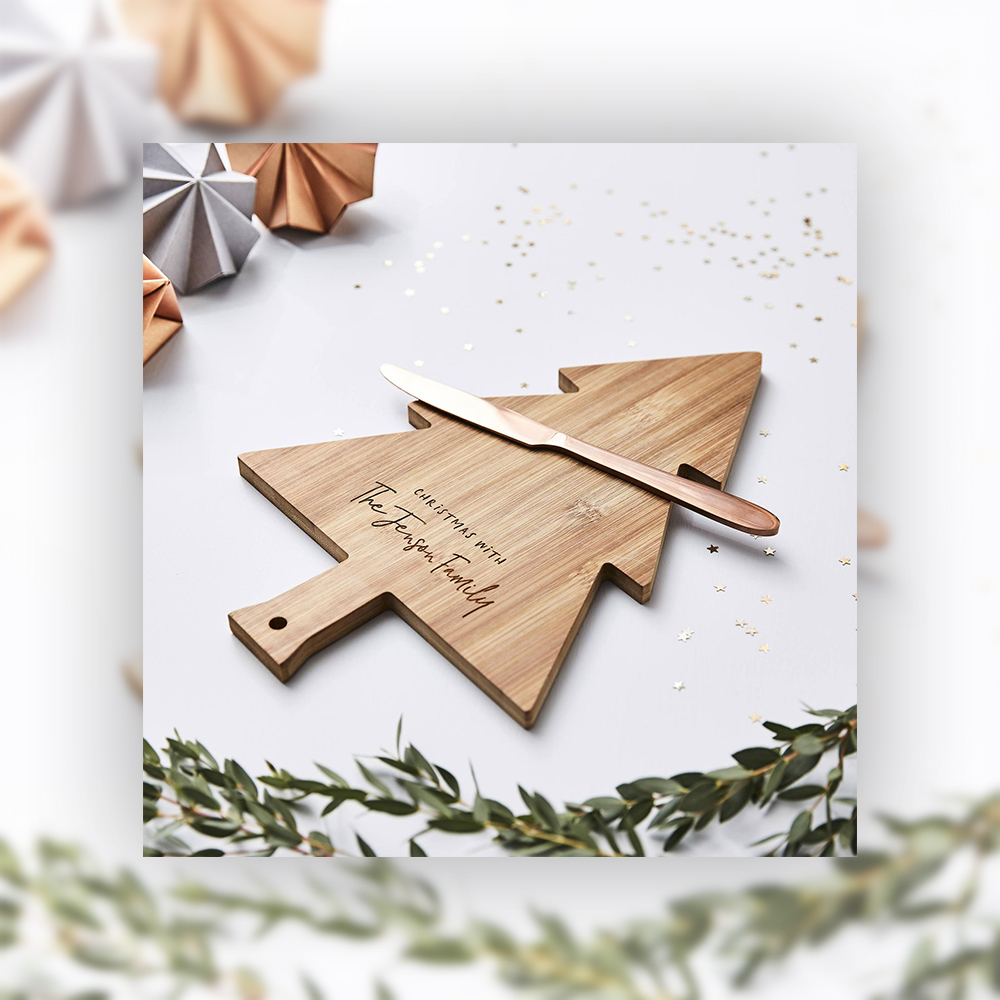 You already know, your mom just added this to her cart! This adorable Christmas chopping board comes in a wooden Christmas tree shape as well as various other different shaped options. It's delicately engraved with a sweet family message for a personal touch. This board would be a great way to serve your favorite Christmas treats in style.