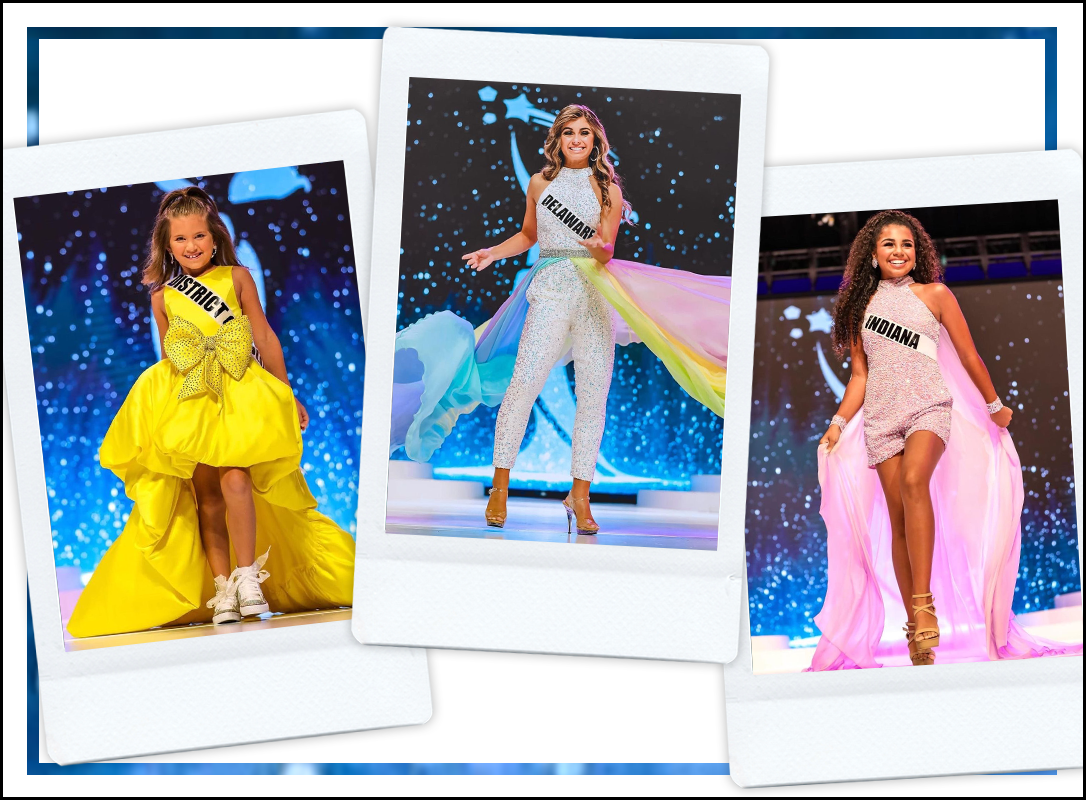 We love fun fashion! Titleholders from all pageant systems are able to showcase their personal fashion and style! Here are some of our favorite ASHLEYlauren looks from the 2020 pageant year.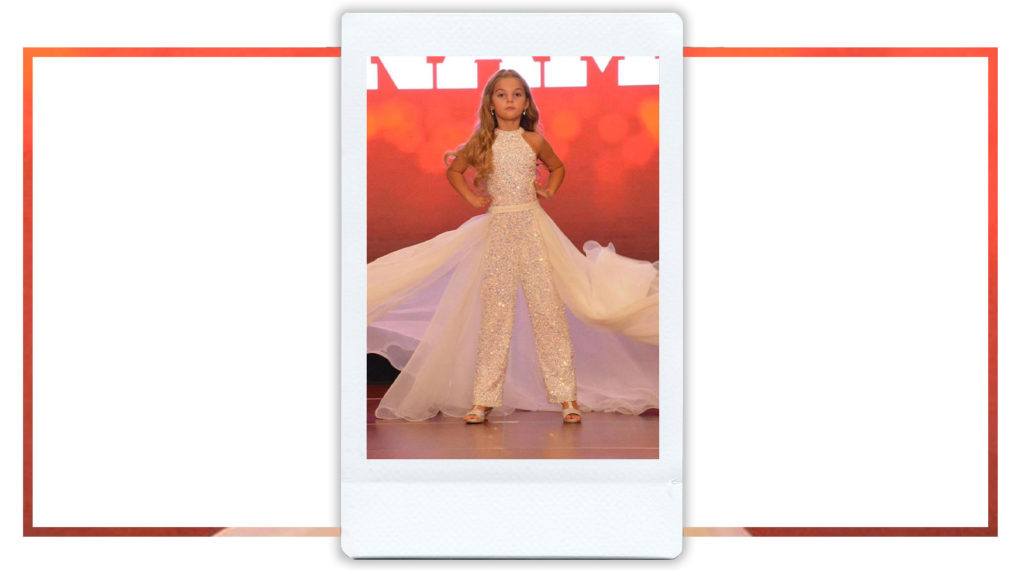 Isabella Weiss is wearing Style 8069! This fully beaded jumpsuit is everything on that NAM Runway! This look will ensure that you are the star of the show as it is completed with Style 8067. This white organza overlay adds all of the drama and she was definitely bringing it!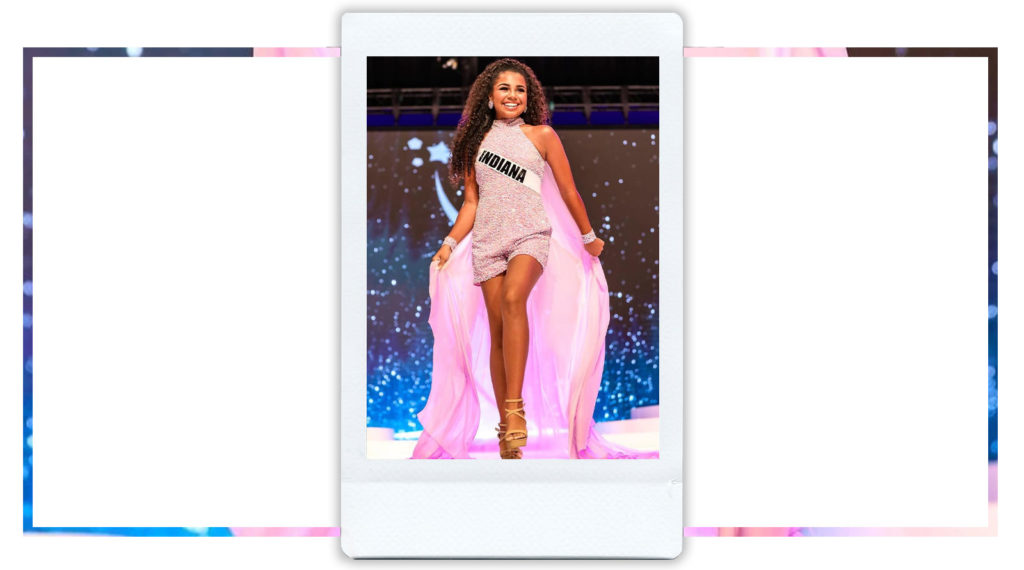 Kennedy Thompson is wearing Style 4301 which is a beaded romper accented with a halter style neckline! She customized this look by adding a gorgeous lilac chiffon cape for extra flare and a fun element to add to her runway performance!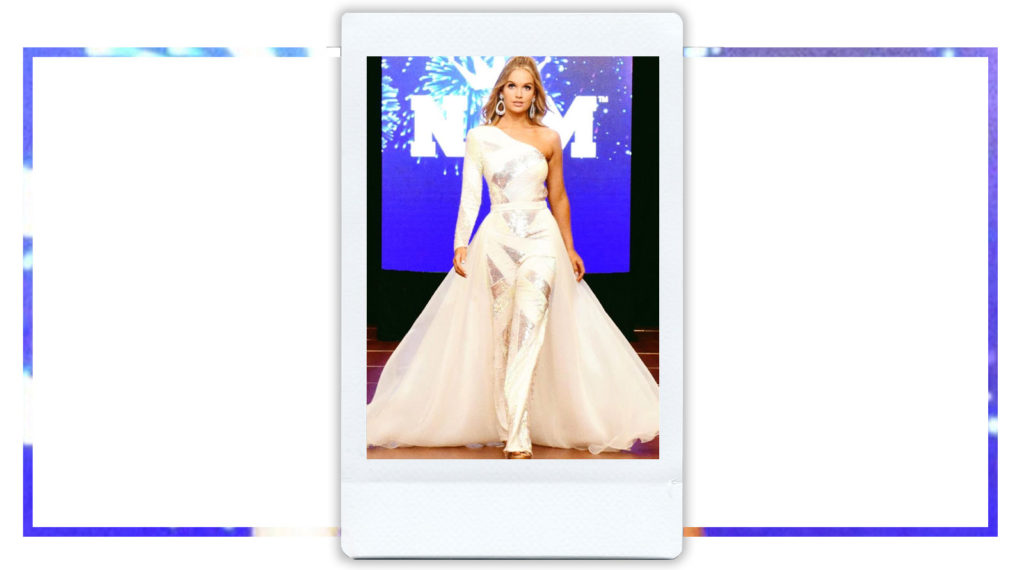 Ava Ernst is wearing an ASHLEYlauren customized piece! This killer jumpsuit was inspired by Style 1839! This beaded one shoulder jumpsuit has an intricate bead pattern for a very modern and chic look. She adds Style 1740 to complete the runway fashion ensemble!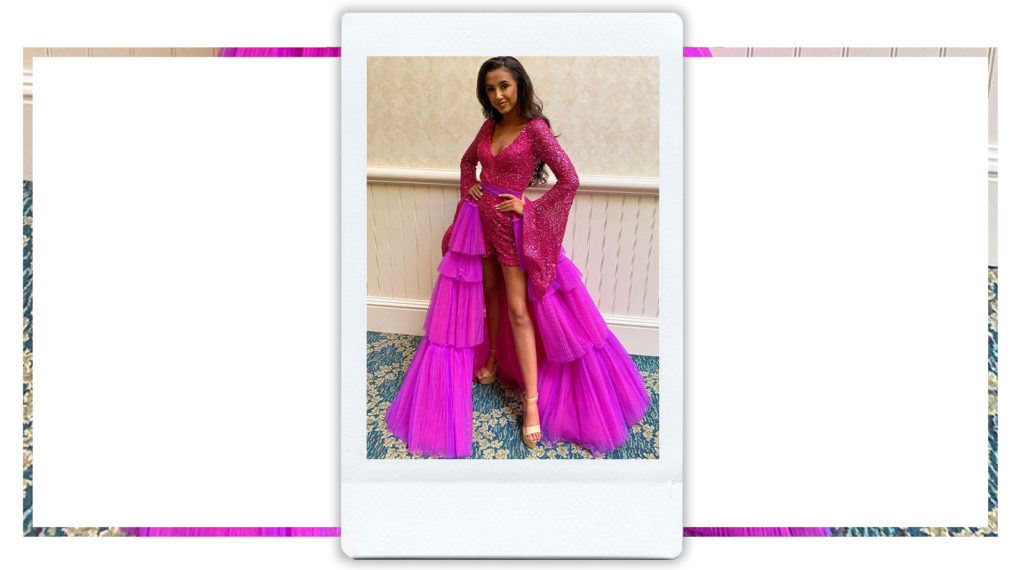 Gabriella Reyna is wearing Style 4338! This fun fully beaded romper features bell sleeve details which pairs perfectly with Style 1982. The pleated tiered overskirt is iconic with it's unique two toned fabric! We are obsessed.
Camdyn Fisher rocked the runway in Style 8033! She looked iconic in this totally customized piece! The skirt was cut, bubble added and the cape chiffon details were added, making this piece totally unique and of course #TEAMfabulous approved!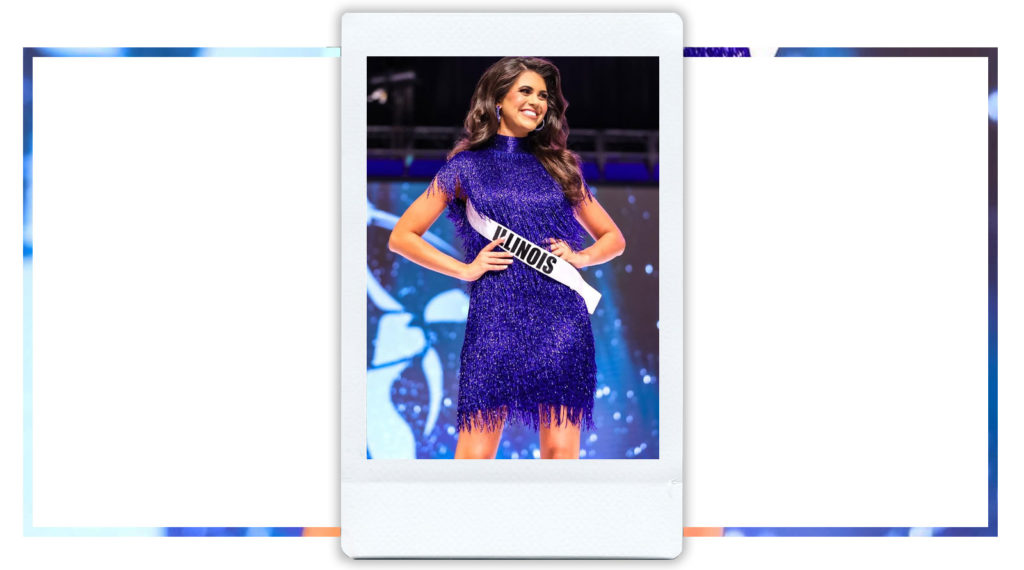 Grace Rodi is wearing a gorgeous ASHLEYlauren custom piece! This fully fringe beaded cocktail dress in royal blue features a high neckline, mini cap sleeve and a short skirt! It's perfect for the runway and will still offer you all the drama without an overlay skirt or chiffon cape!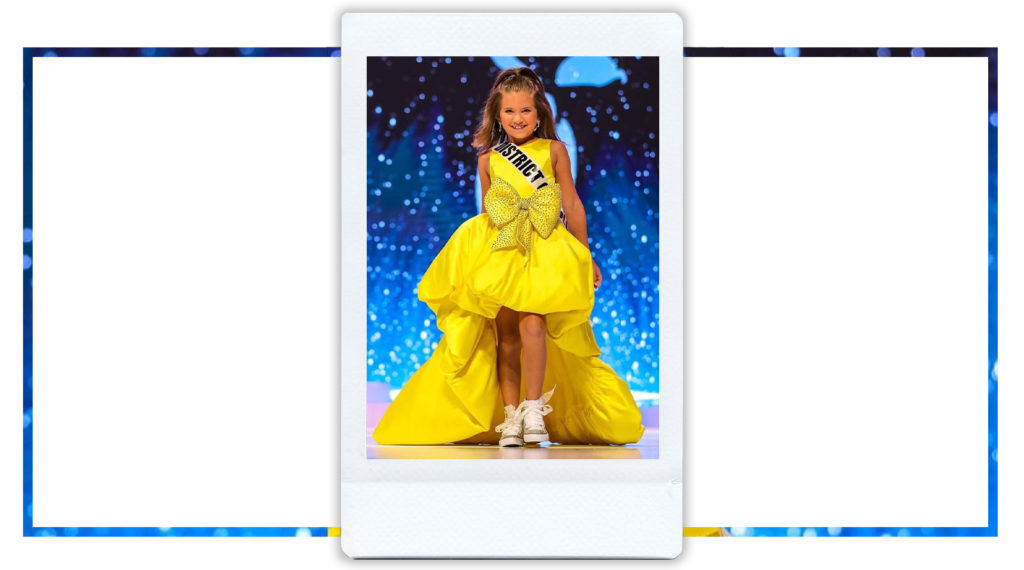 We know how much you all love Style 1774, ASHLEYlauren created a KIDS version! Camdyn Wilson customized this bubble Hi-low moment by completely rhinestoning the oversized signature ASHLEYlauren bow! We are in LOVE!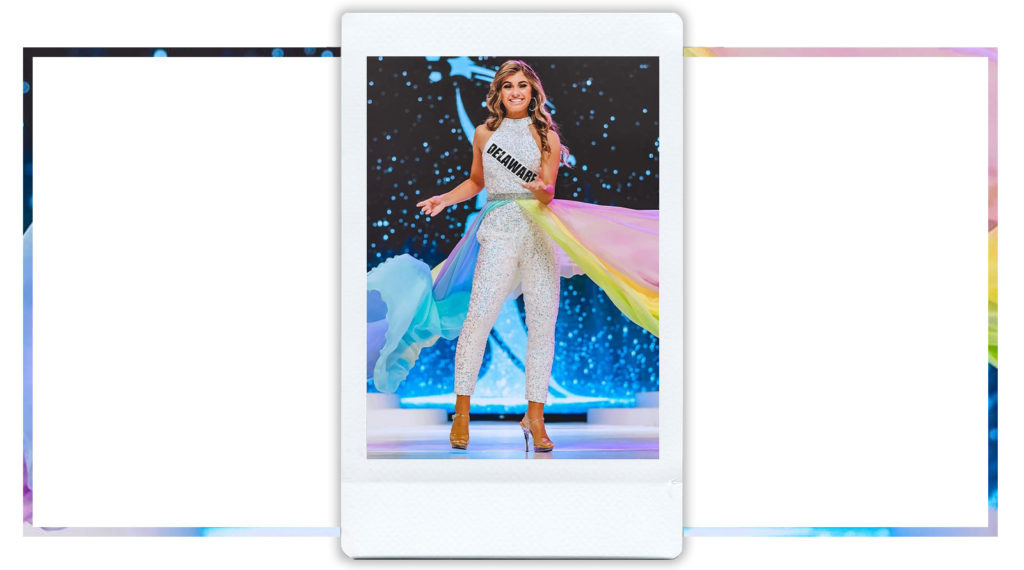 Kate Ward is rocking Style 1434 in Ivory! Shining on that stage, this fully hand beaded halter top jumpsuit is paired with a customized pastel rainbow chiffon over skirt that features a gorgeous AB crystal rhinestone belt! Obsessed is an understatement!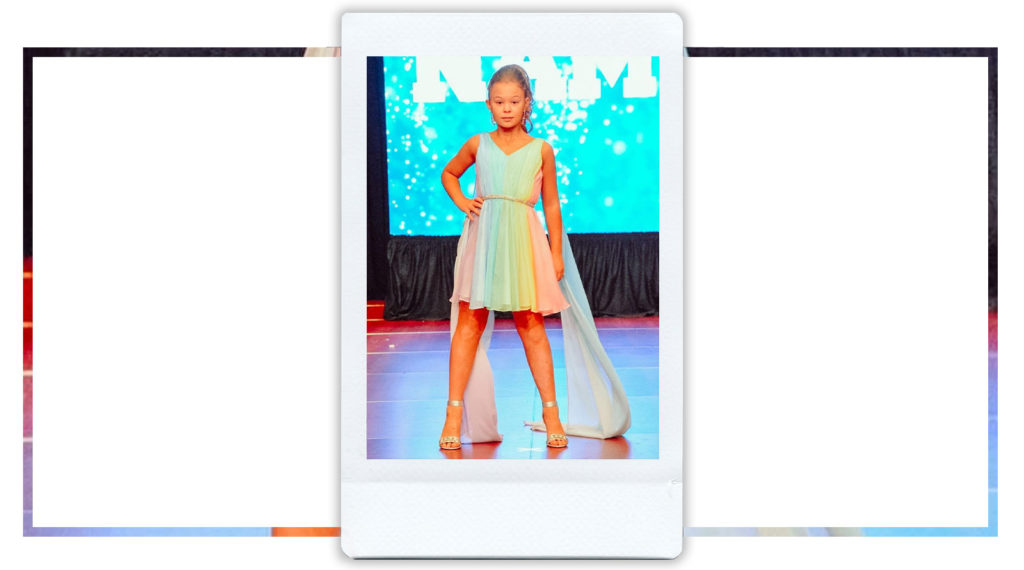 Mallory Hagen Habstritt is wearing a custom dress like Style 1863 on the NAM Runway! This entire ensemble is very playful, unique and #TEAMfabulous!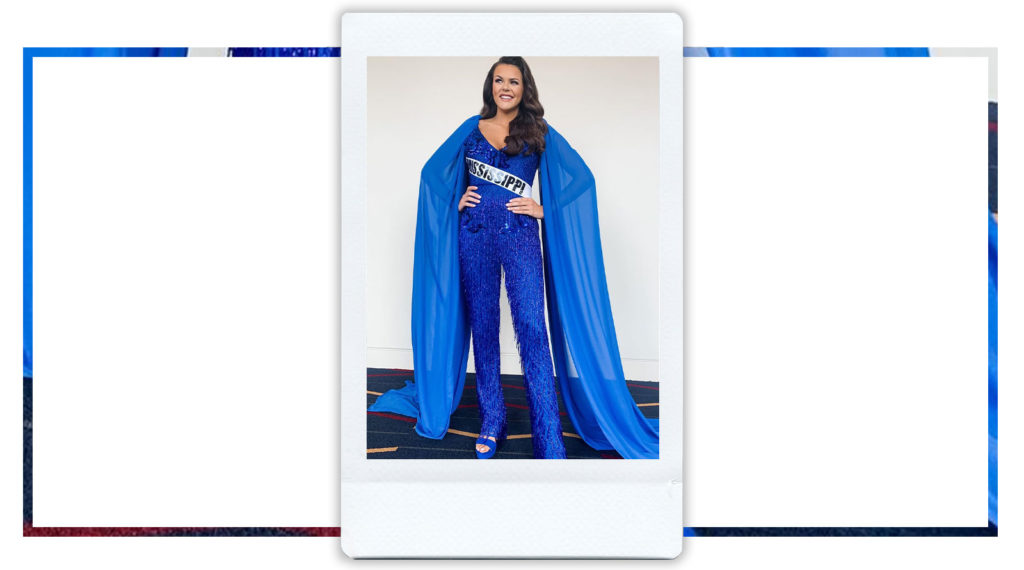 Kimber Smith is wearing a Style 1923! Dazzle in this fully beaded fringe V-Neckline jumpsuit. The bustier and pants are embellished with an intricate bead pattern! While, the pants are complete with layers of hand-beaded fringe. She completed this look with two royal blue chiffon capes for the perfect finishing touch!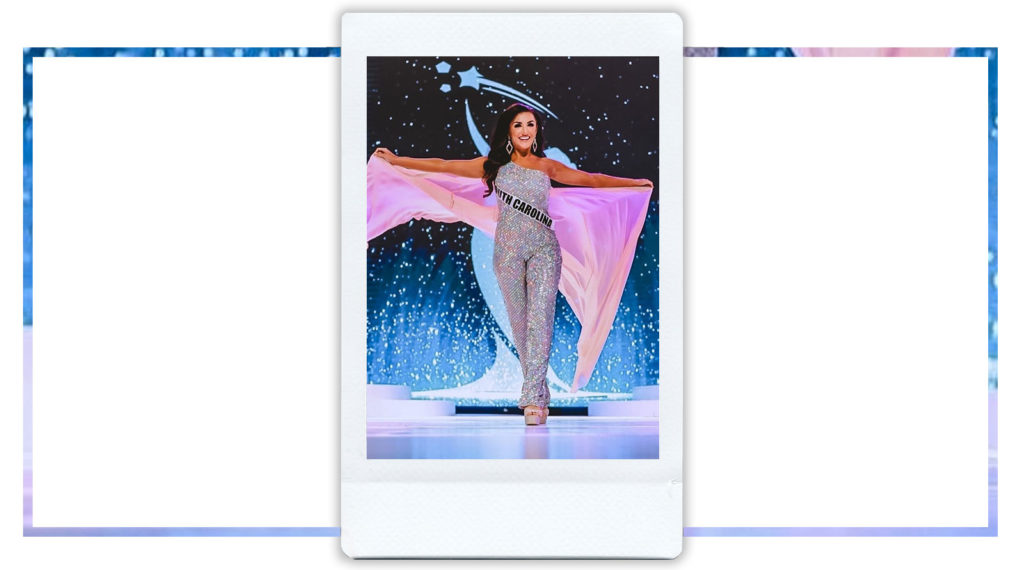 Delaney Cranshaw is wearing an ASHLEYlauren silver/AB sequin one shoulder diagonal patterned custom jumpsuit! She added a pop of blush with a chiffon cape for a super girly feel! We are obsessed with this fun fashion moment!