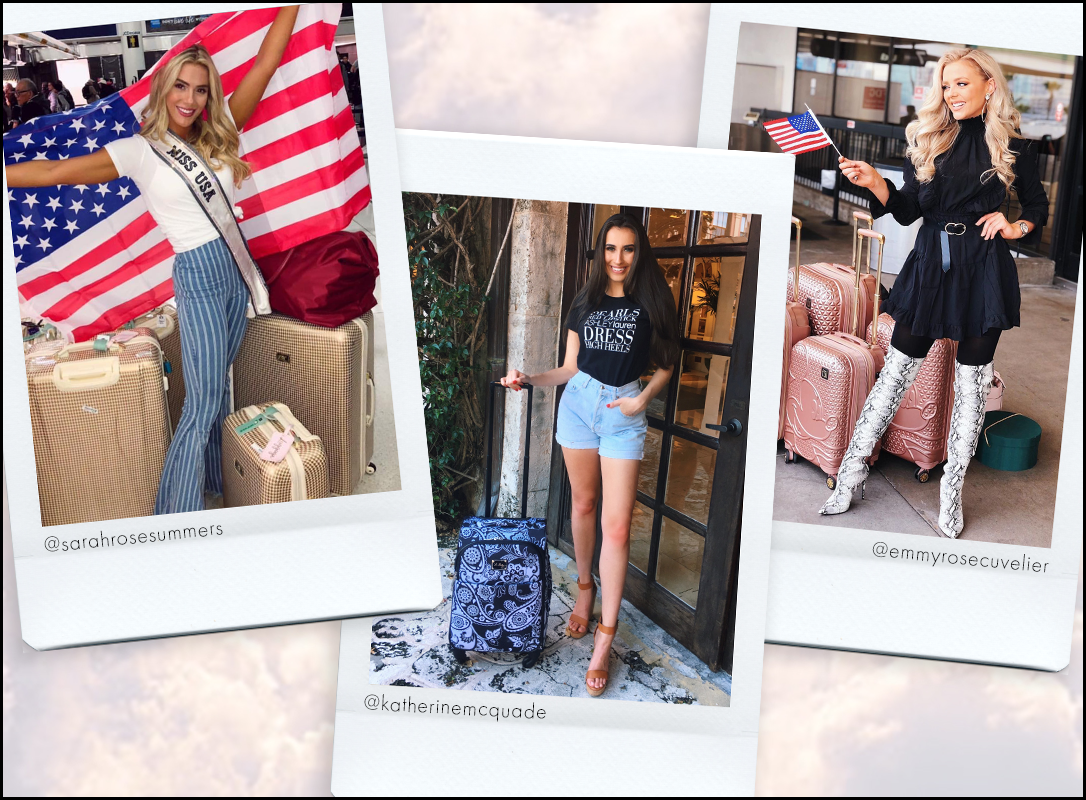 Whether you're a seasoned pageant competitor headed to Nationals or you're competing in your 1st National Pageant, it's important to make sure you're packing like a pro! Keep reading to learn 5 easy tips to help stay super organized for your next pageant competition.
Tip 1: Invest in Great Luggage
With so many choices on the market today, deciding between the best luggage brands can be a challenge. We suggest investing in luggage that is durable, spacious, affordable and super cute for your "on the way" Instagram photo! Pro tip: pick a luggage that has lots of compartments to help you stay organized. 
Tip 2: Make a Pageant Packing Checklist
Having a pageant packing checklist is so important. There are so many items to bring/remember… it can be very overwhelming! Create a master list to ensure you will not forget anything.
Tip 3: Never Check Essential Items
Don't take the risk! It's not worth the nerves! Always have a carry-on with your essential pageant wardrobe, that includes your evening gown, fun fashion, interview, swimsuit and all of your accessories. This will make for stress-free travel!
Tip 4: Utilize Your Crown Box
Your Crown Box is your personal item on the plane. Be sure you always have your autograph cards, a sharpie, mints, lip gloss, a mirror for touch ups, hairpins, travel size perfume and a phone charger inside. You can never be too prepared.
Tip 5: Label & Organize
Odds are other pageant titleholders will have very similar items as you… AKA Tippy Tops. That's why it's so important to label everything and keep your items organized.
We hope these tips and tricks will help make your packing process super successful and wish you best of luck at your next national pageant competition!
Xoxo, #TEAMfabulous