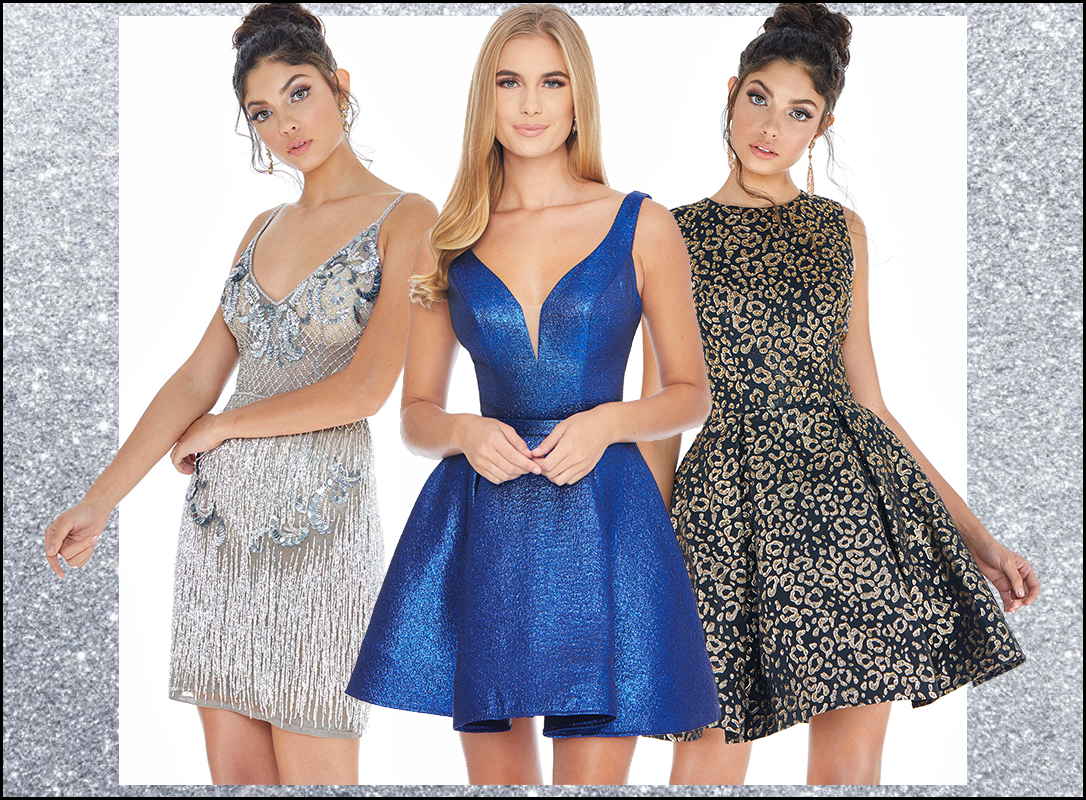 Who said you have to wear a long dress to prom? We believe you can wear any style that makes you feel confident, fearless and daring! Short prom dresses are trending for 2020 and for good reason, they make dropping it low on the dance floor so much easier! Here are our cocktail dress trends for prom 2020. Which one is your favorite?
Sassy in Silver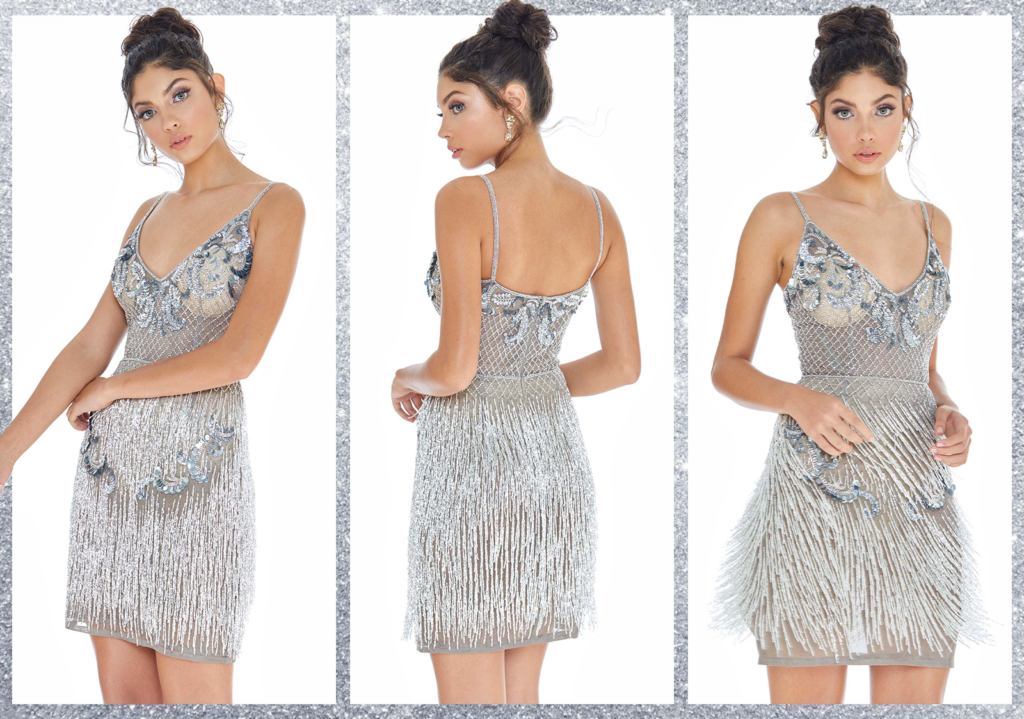 Style 4261 is everything! This fully beaded cocktail dress is so modern with its intricate bead detail but also very chic with its built-in bodysuit and layers of fringe! This look is perfect for boomerangs and your next Instagram post!
Neon Green with Envy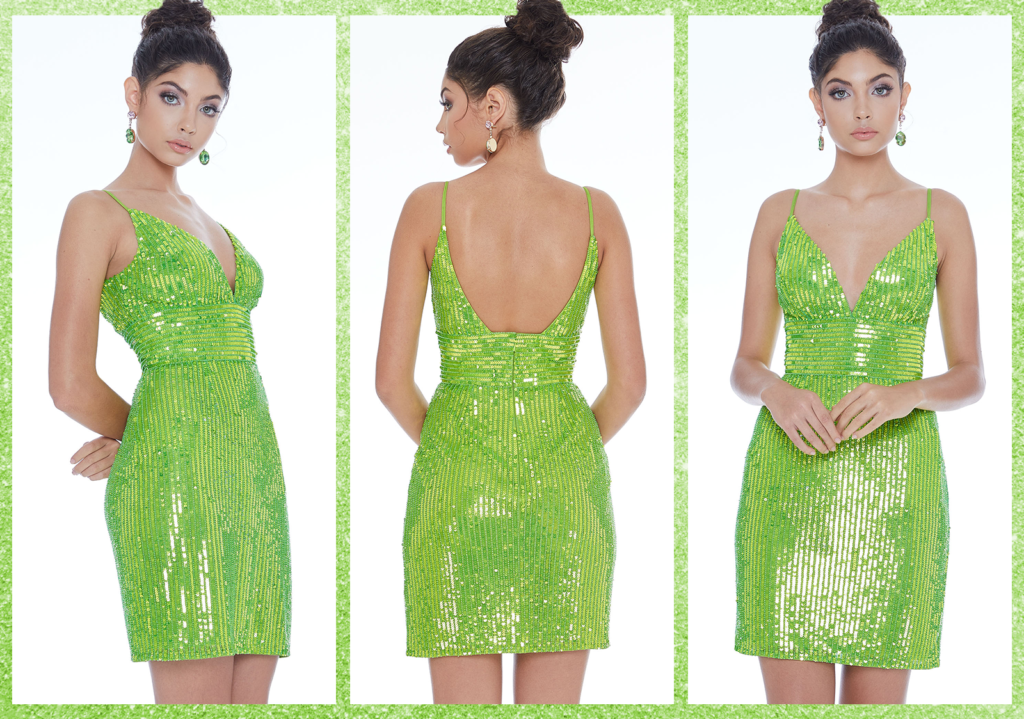 You will shine bright in this fully beaded cocktail! Style 4275 is very detailed! The V-neckline and skirt design feature vertical beading while the waistband features horizontal beading! This simple style will accentuate your curves and snatch the waist creating a beautiful hourglass silhouette!
Flirty in Fuchsia Ombre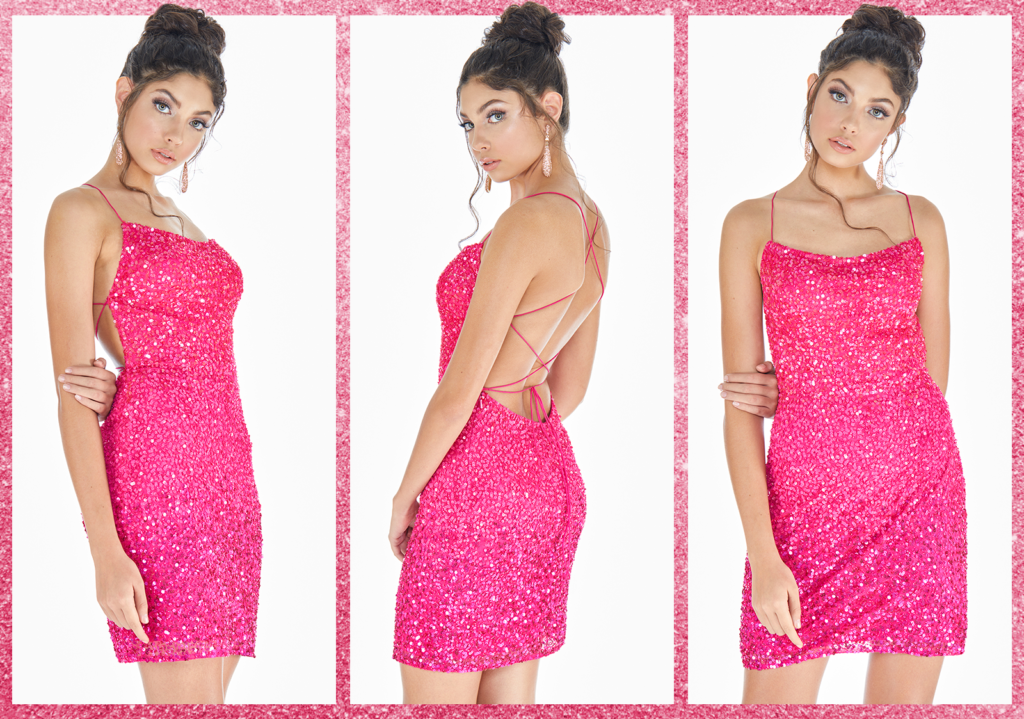 Style 4293 is a fully beaded cocktail dress with a lace up back detail! This piece is super fun as the sequin gradually shifts its color tone for the perfect ombre! The fuchsia ombre transforms from a brighter and lighter fuchsia on top to a deeper and bolder fuchsia at the bottom!
Feel like Royalty in Royal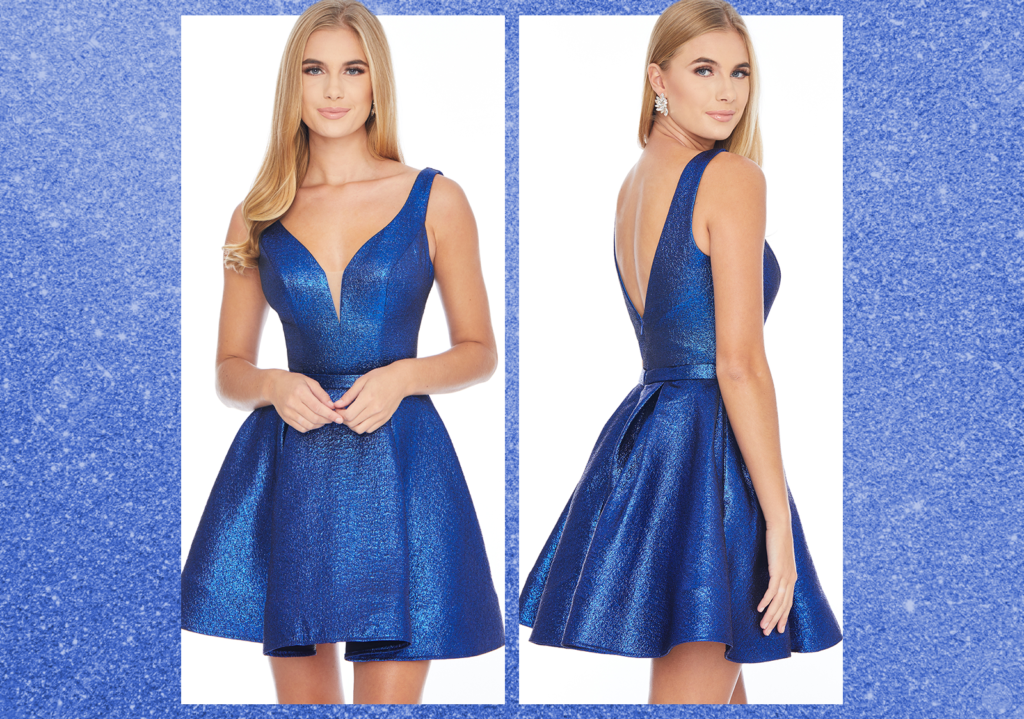 This metallic A-line cocktail dress is perfect! Style 4325 features a V-neckline that is adorned with a fabric belt! This piece transforms into a full a-line skirt that features a horsehair hemline! This simple design will offer you the support you need in the bustier, flatter your figure and hug your waist!
Thriving in Turquoise/Silver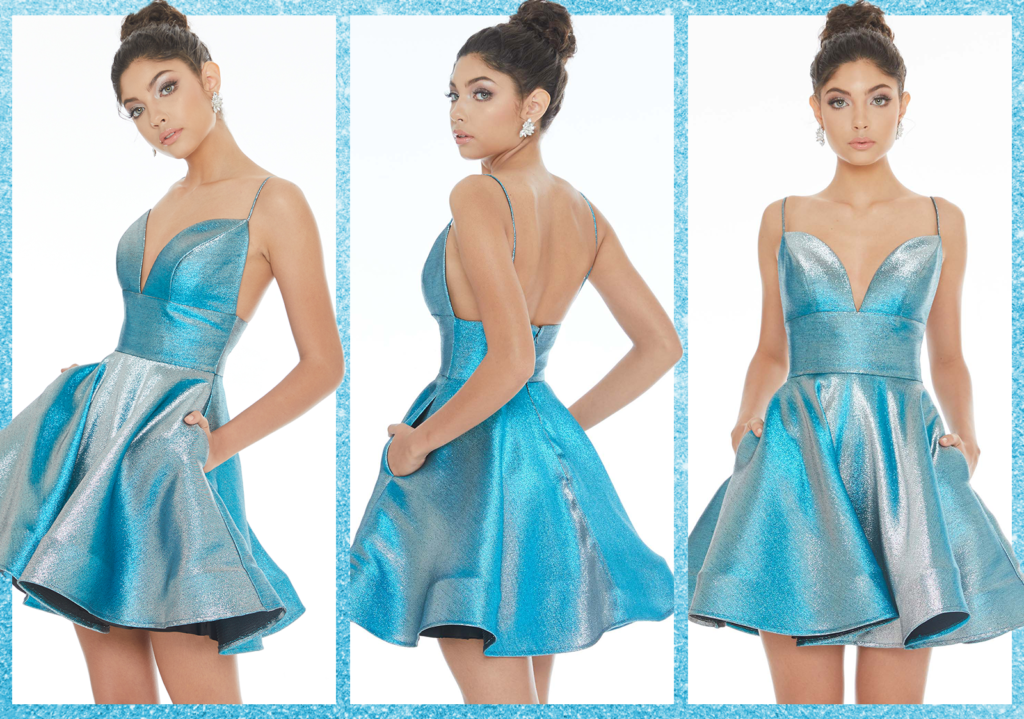 Style 4243 is a two toned brocade A-line cocktail dress! The style features a sweetheart neckline, spaghetti strap details, a wide waistband, a horsehair hemline and of course pockets! It wouldn't be an ASHLEYlauren dress if it didn't have pockets! No need for a purse or a clutch on your prom night!
Perfect in Plum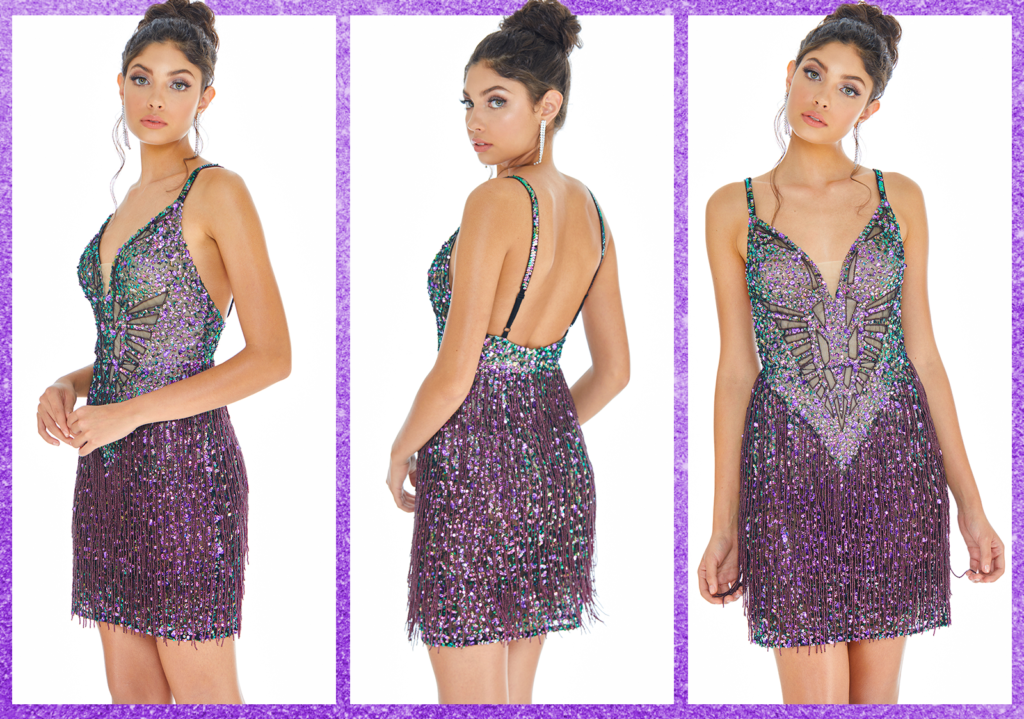 This plum fringe cocktail dress was made for dancing all night long! Style 4276 features an intricate bead pattern and an adorable fringe skirt detail to ensure you will stand out! This piece will also shift color in certain lighting, making this little number very dynamic! Add simple accessories to complete this prom look!
Look Lavish in Leopard
  Take a walk on the wild side in this leopard print cocktail dress! Style 4210 features a pleated skirt, crew neckline design and pocket details! The animal print brocade fabric is super playful and on trend as we saw animal print make a huge comeback this past year! Pair this look with gold accessories and you're good to go!
Beautiful in Blush/Gold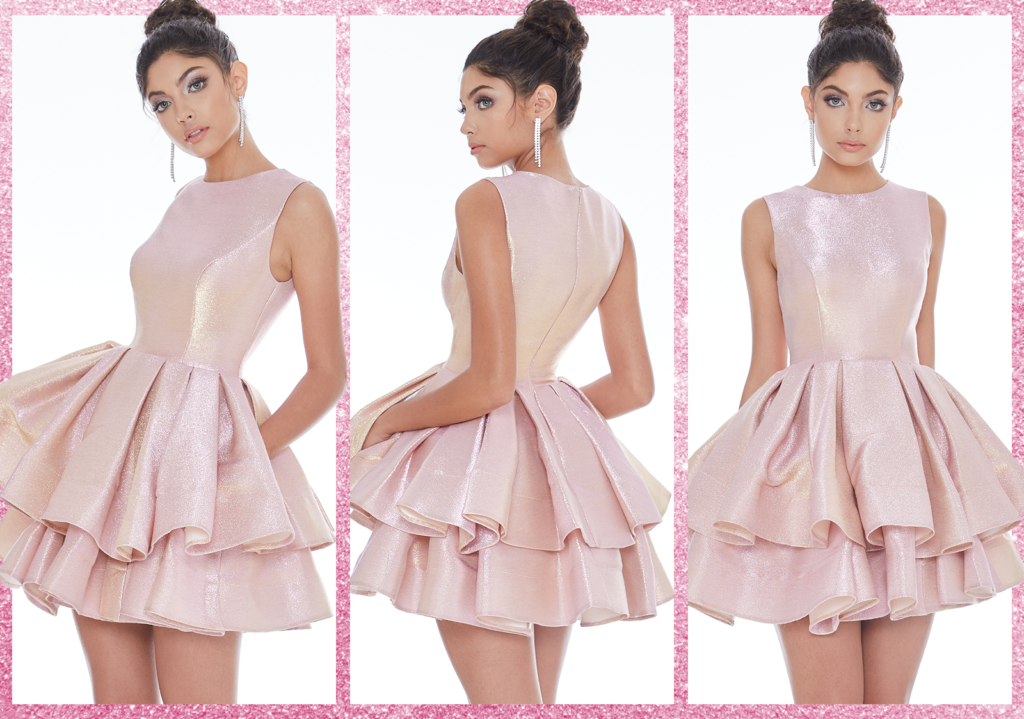 Style 4211 is adorable! This two-toned metallic cocktail dress will make an entrance! Having both blush and gold undertones in the fabric, this piece will look best in rose accessories! We are obsessed with the bouncy two-tiered skirt, crew neckline design and double horsehair hemline. Plus, it has pockets.