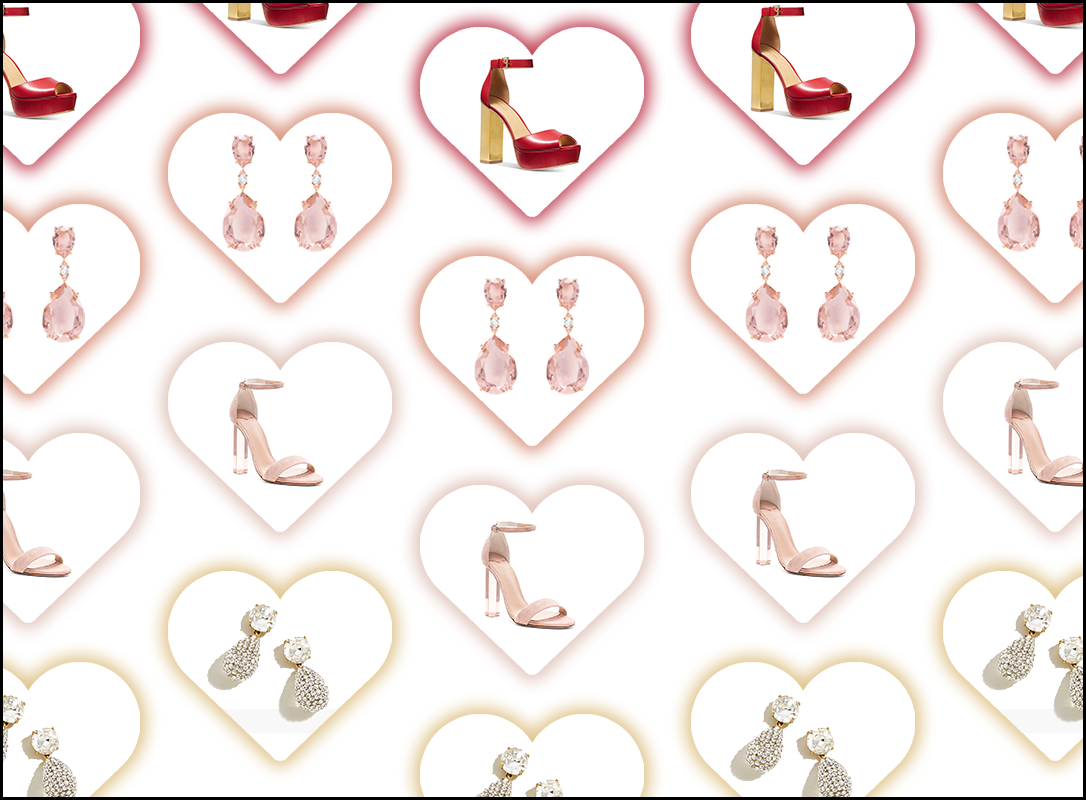 Roses are red, violets are blue, buy her an ASHLEYlauren dress and she'll love you too! Valentine's Day is only a few days away! Celebrate with TEAMfabulous and check out our Valentine's Day style guide!
Blushing in Blush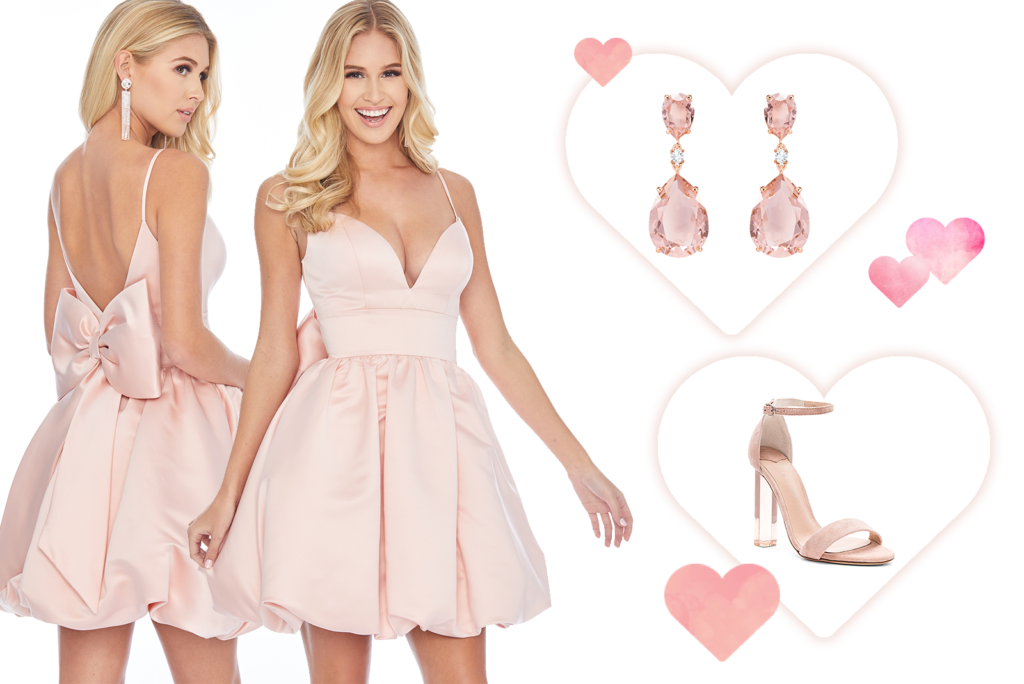 Leave him wanting more in Style 4296! This heavy satin A-line cocktail dress in blush is adorable! The V neckline design, spaghetti strap details and wide waistband complement each other so well! The bubble hem and oversized bow detail add the perfect touch of sassy! Complete this look with Tony Bianco's Kashmir Heel in blush kid suede and Swarovski's Vintage Drop Pierced Earrings in pink!
Ravishing in Red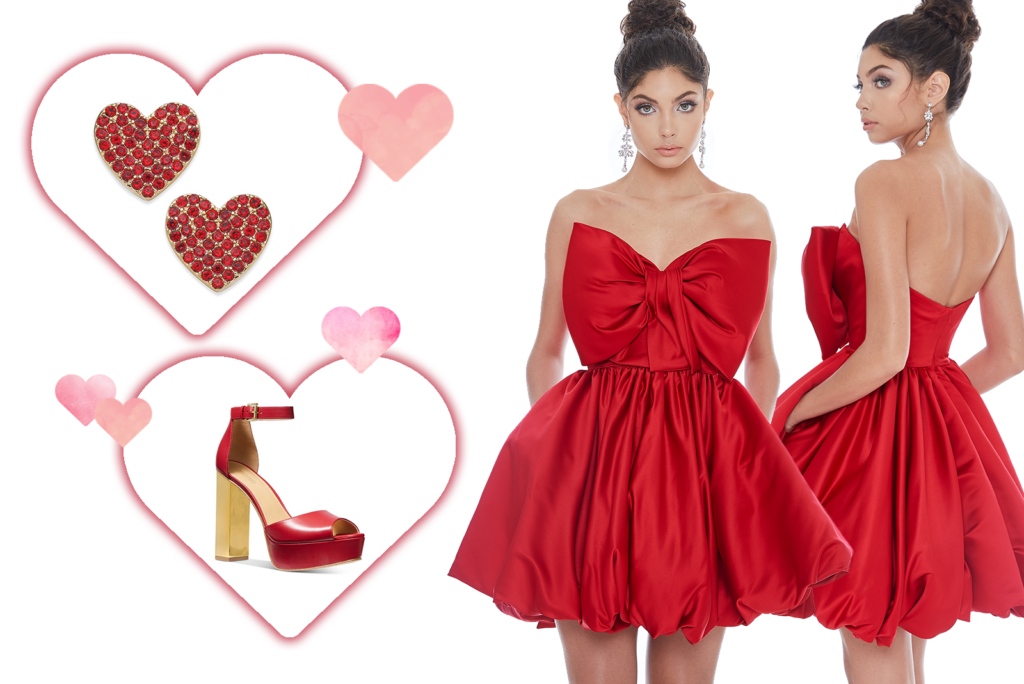 Style 4218 is the cutest satin cocktail dress! It's so fun and flirty! The bubble hem skirt and oversized bow are perfect for Valentine's Day! Don't forget to accessorize with Kate Spade's Rose Gold-Tone Pavé Heart Stud Earrings in red and Michael Kors' Petra Platform Sandals in starlet red to create finishing touches! Plus – the heart detail earrings are so playful! 
Pretty in Pink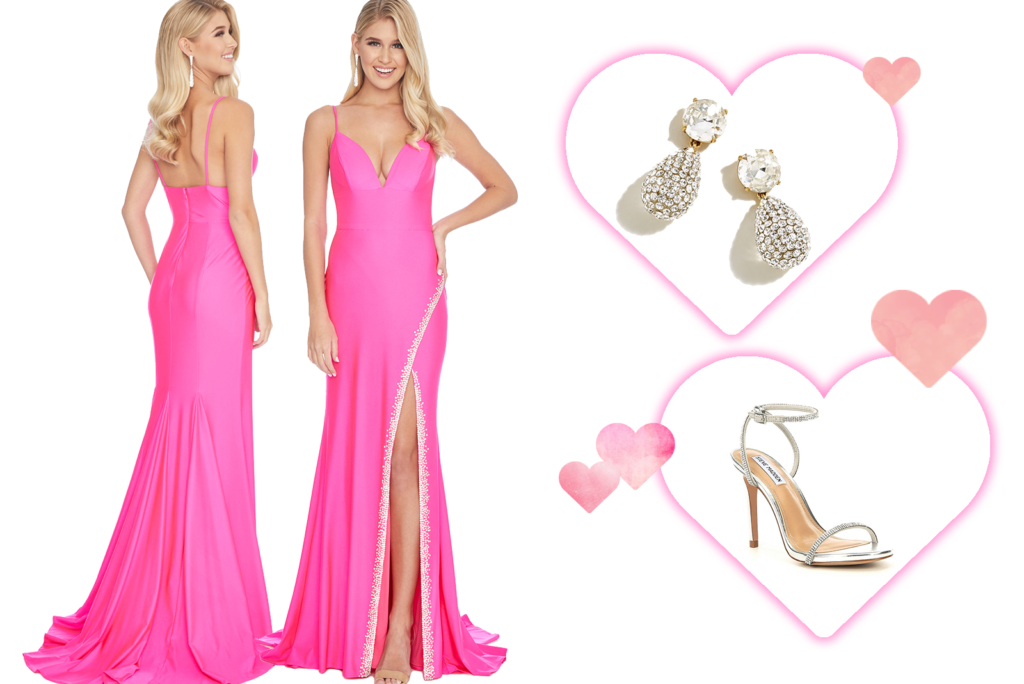 Style 1882 truly is the perfect Valentine's Day dress! This jersey gown features spaghetti strap details and a V-neckline design! The bustier is complete with a thick waistband and wrap skirt finish! The high slit is embellished with rhinestones for a little sparkle touch! Add silver accessories to complement the rhinestone details! We suggest Steve Madden's Festive Leather Rhinestone Stiletto Sandals in silver and J Crew's Silver and Pavé Teardrop Earrings!
Flirty in Fuchsia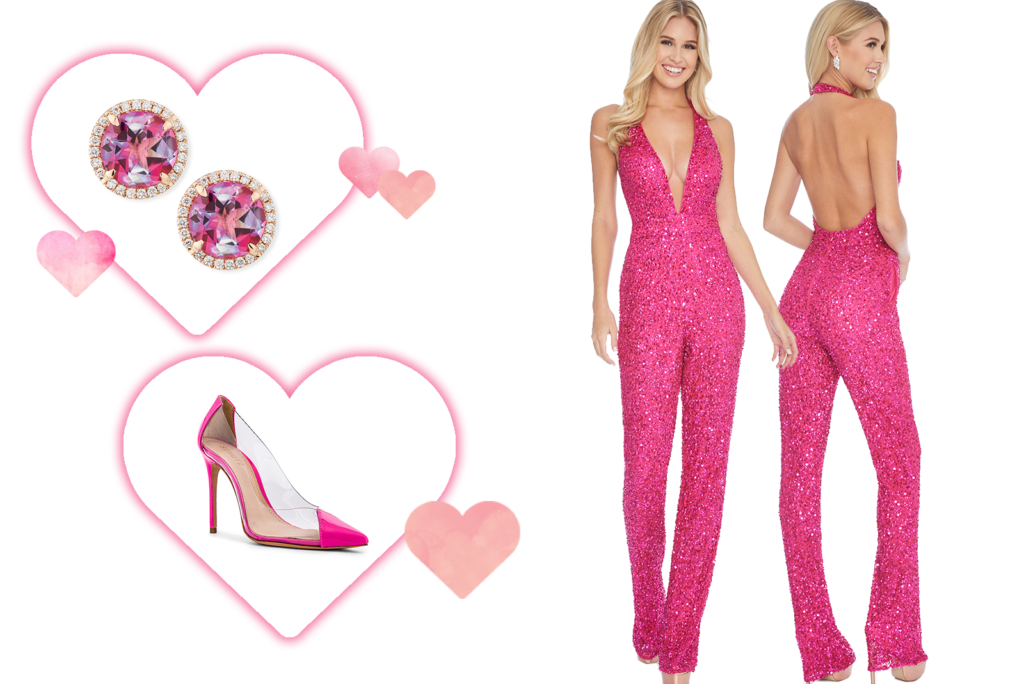 Every head will turn when wearing Style 1918! This hand beaded halter jumpsuit is everything! Look and feel sexy with its plunging neckline design and low back detail! Style this piece with Frederic Sage's 18K Rose Gold Pink Topaz Diamond Halo Stud Earrings and Schultz's Cendi Heel to bring the look together.
Radiant in Red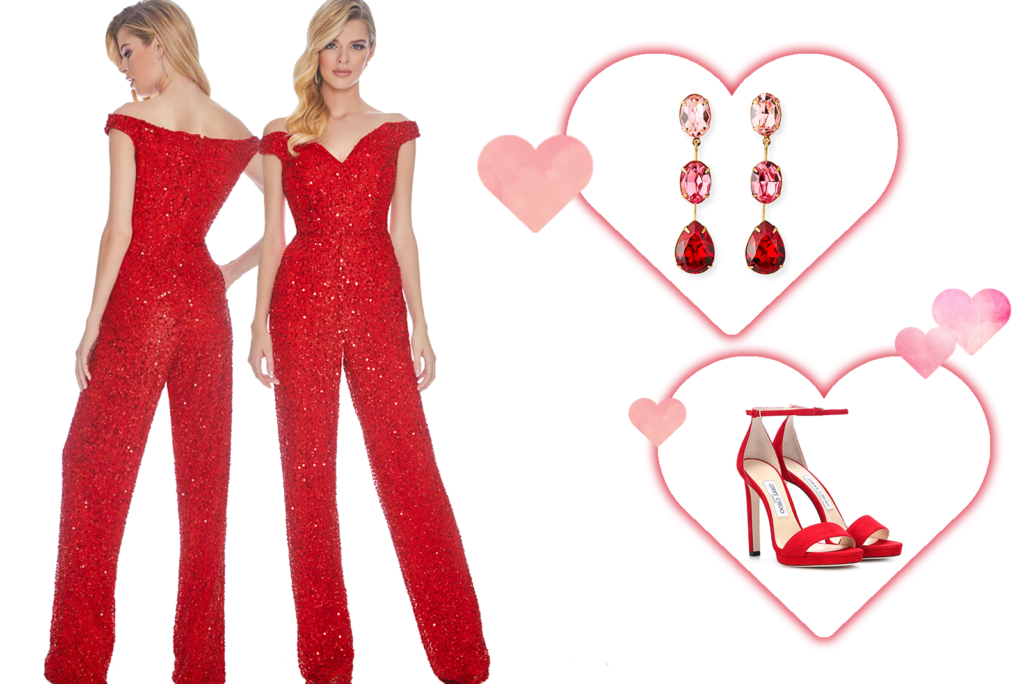 Style 1448 is sure to make a bold statement! This fully hand beaded off the shoulder jumpsuit with a sweetheart neckline design is perfect for a dinner date for two! Pockets make lip gloss touch ups a breeze! Pair this look with Jimmy Choo's Misty 120 Suede Sandals in red and Jennifer Behr's Allanah Triple Drop Earrings in rose!