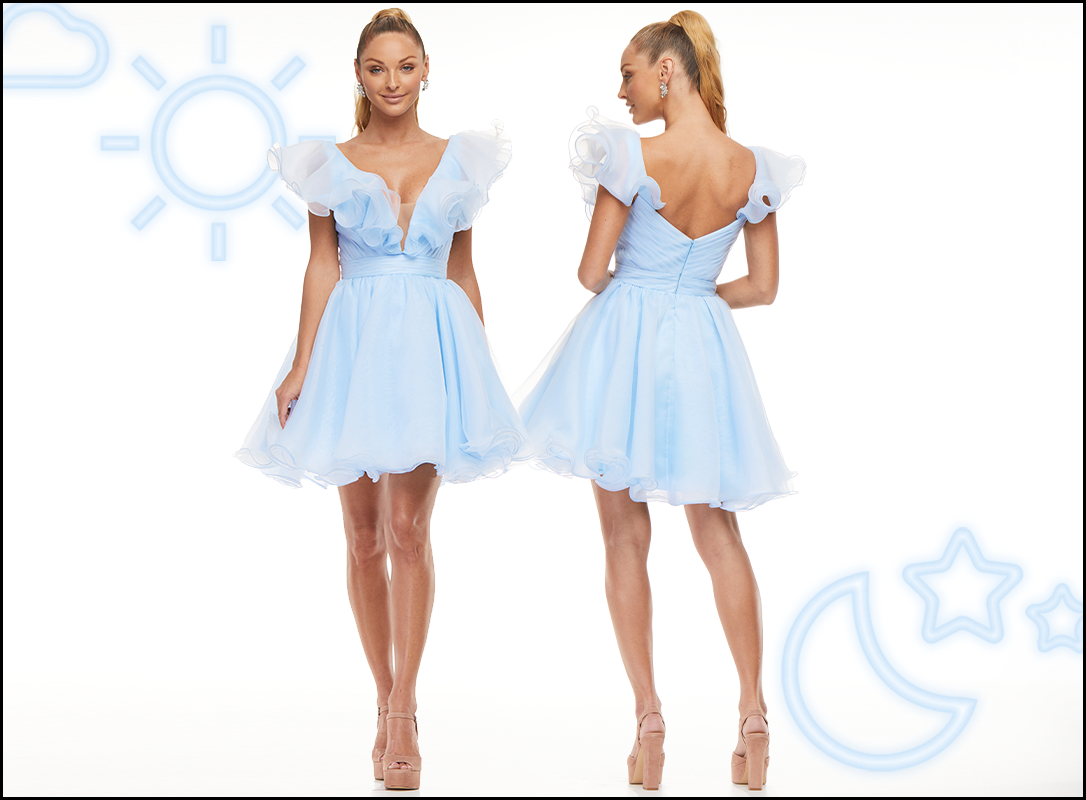 Have plans tonight, but don't have time to head home and get changed? No problem, we're here to give you tips on transforming your look from day to night.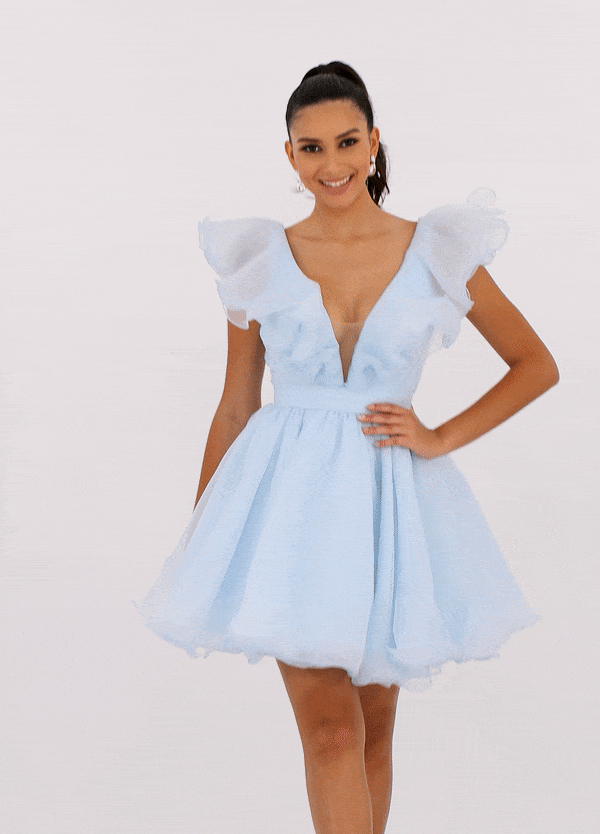 For this fashion challenge, we are using Style 4464! This super flirty and fun organza cocktail dress gives us all the modern day princess vibes. With it's deep V-Neckline and wire hem skirt, this dress makes for the perfect silhouette to put this transformation to the test!
Day Look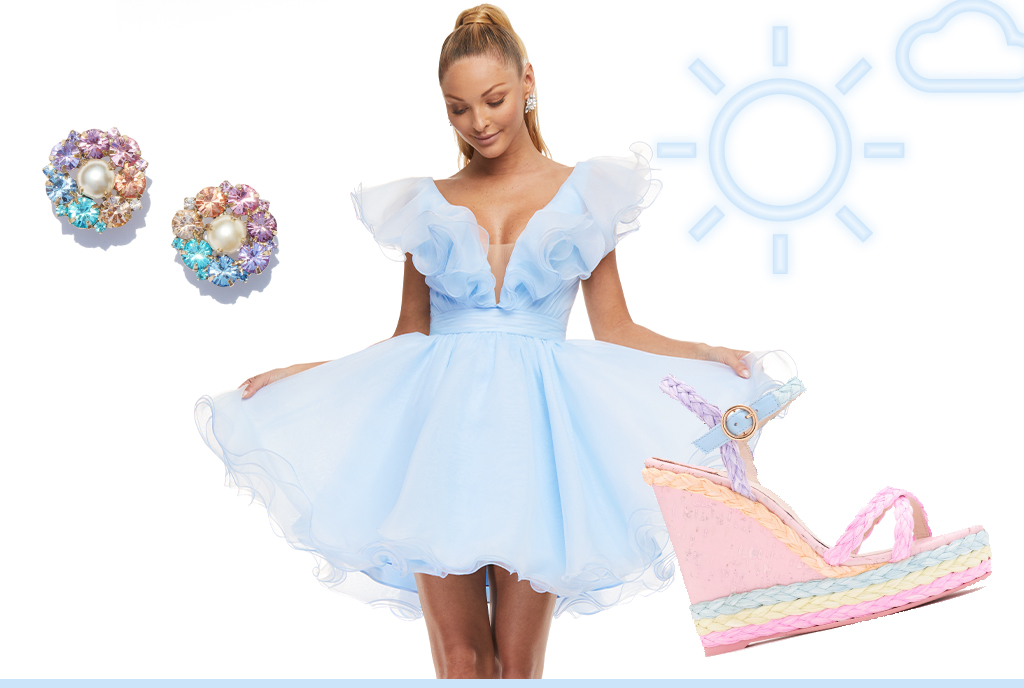 This pastel moment would benefit from other pastel colors! Add Sophia Webster's Ines Espadrille and Loren Hope's Vreeland Studs in Cotton Candy Ombré for the perfect pop of color! This completed look is perfect for brunch with your besties, a daytime event or afternoon shopping! It's fresh, cheerful yet has a luxurious look and feel!
Night Look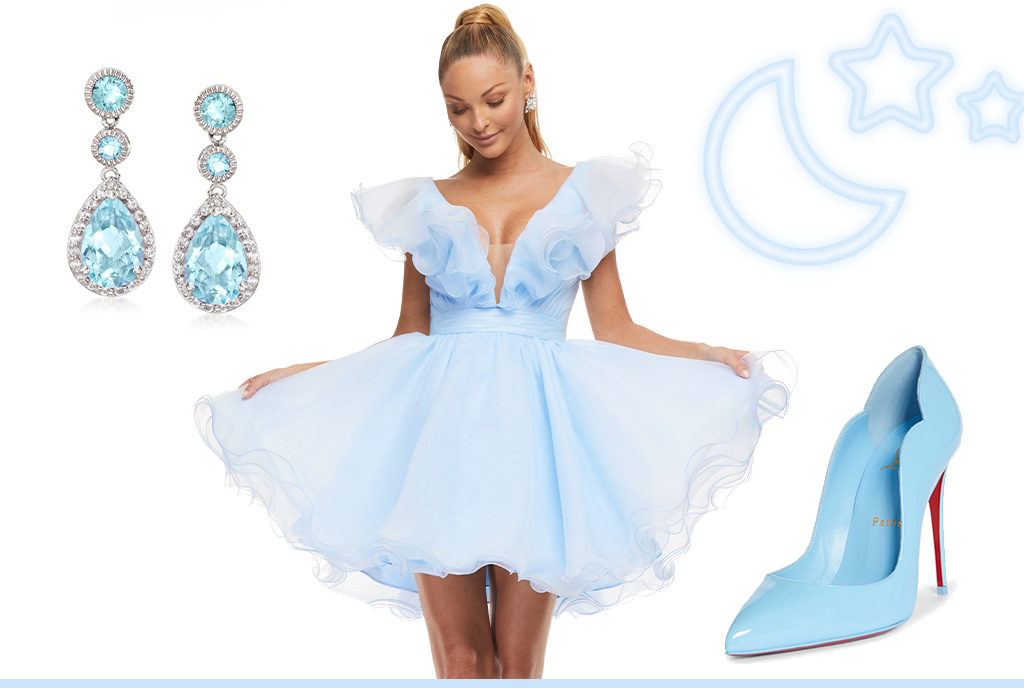 For this night time look, we are upping the glamour! Add Christian Louboutin's Hot Chick Scallop Pointed Toe Pump and Ross Simons' Blue Topaz and 1.40 ct. t.w. White Topaz Drop Earrings for a timeless take on the monochromic movement! This attire is perfect for date night, a red carpet event or even Girl's Night Out!