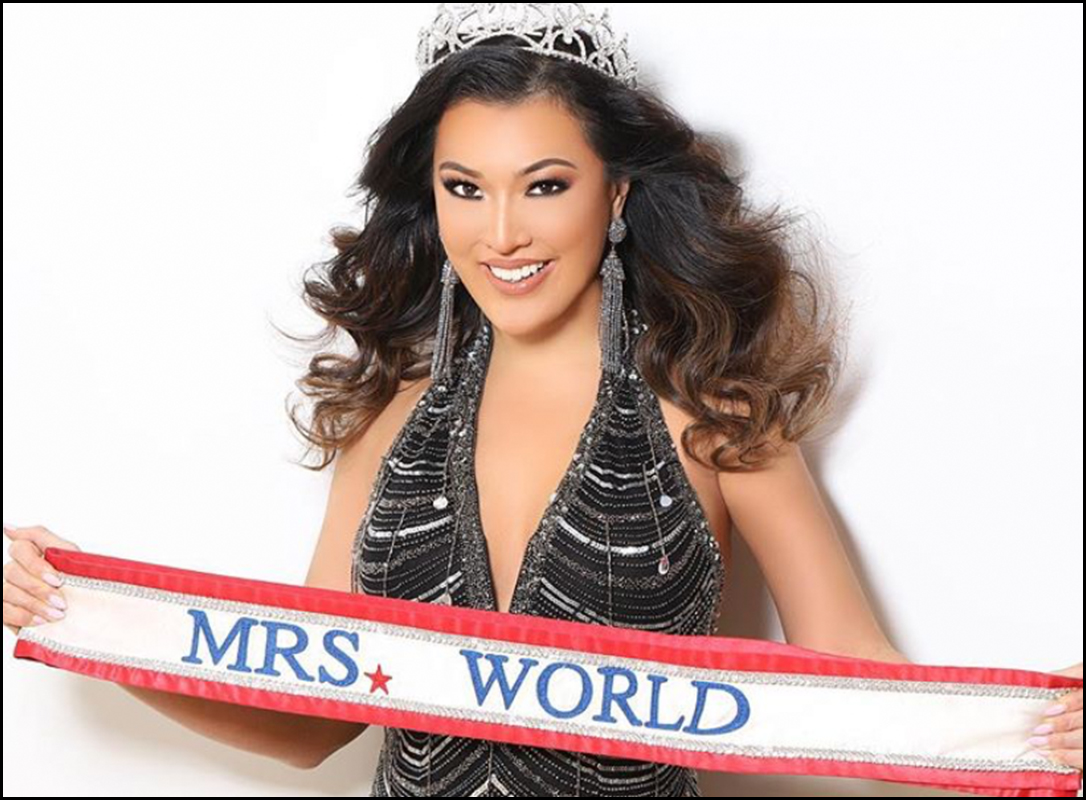 We know you've been following along on Instagram and watching Alice Lee Giannetta, Mrs World 2018, rock ASHLEYlauren during her reign. Not only has she looked stunning all year long but she has taken 52 flights, visited 9 countries, 25 different cities and traveled 133,463.2 miles. We thought it was only fitting to catch back up with Alice now that she has passed on her crown to see what advice she has for girls competing… and what's next!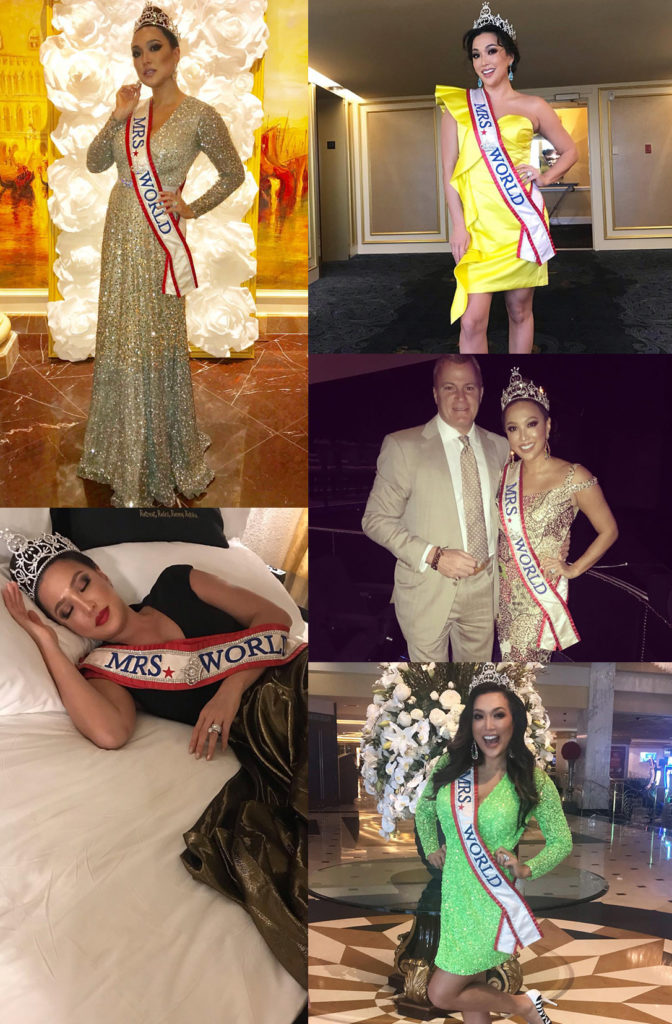 Q: We know Mrs World was your first international pageant. What advice do you have for women competing in their first pageant?
My advice is to be prepared: do research on the pageant, find out what they are looking for,  how the pageant is scored and what is expected of you as a contestant. Then, reflect on your own goals, what is your platform, what is your "why" for doing the pageant, and what will you do if you were to win? This self reflection helps you stay focused on your own journey to the crown and not be distracted by other contestants. I wrote down my "why" for competing and whenever I felt overwhelmed, I re-read my "why" and it helped to refocus me.
Q: After winning the crown in 2018 how did you prepare for the upcoming year?
While competing I told the judges that I would spend my year working to level the playing field for girls around the world. I worked hard to fulfill that promise. I hustled….hard! I continued to work with charities I partnered with prior to winning, and I reached out to international organizations and media outlets. I googled, I wrote emails, and made phone calls. I was proactive in reaching out and pushing to promote Mrs. World.
Q: What advice can you give titleholders to make the most of their year with the crown?
Be proactive. Be your own biggest promoter and agent. Don't rely on the organization to do all the work for you. It is OK to be rejected by some, keep pushing. Be motivated by your platform and hustle.
Q: Congratulations on such a successful year. What is in the cards moving forward?
Thank you so much. The  ASHLEYlauren family was a big part of my reign and thank you for believing in me, supporting me and dressing me the whole year. I felt so confident and glamorous in my ASHLEYlauren gowns. I am resuming my law practice and planning to start a family with my amazing husband Pat. I am excited for my next chapter but pageantry and ASHLEYlauren will always be a part of my life!