This just in – 2019's trending prom styles! We've put together a list of this year's trending prom styles to help make your shopping that much easier. Which one is your favorite?
Glitter & Metallic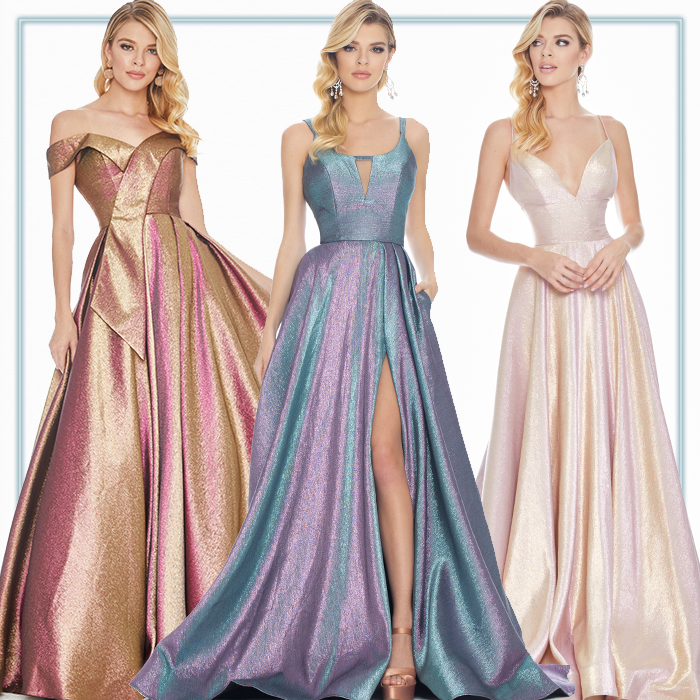 Shop Now: Style 1490, Style 1514, Style 1513
If you're going to prom you might as well sparkle and shine all night long. These two tone dresses are the perfect blend of trendy hues to really make a statement. If you really want t stand out go with Style 1514 because it has a left leg slit and long train. For a two tone look with a classic fit go for Style 1490. Either way, you can't go wrong choosing anything metallic!
Floral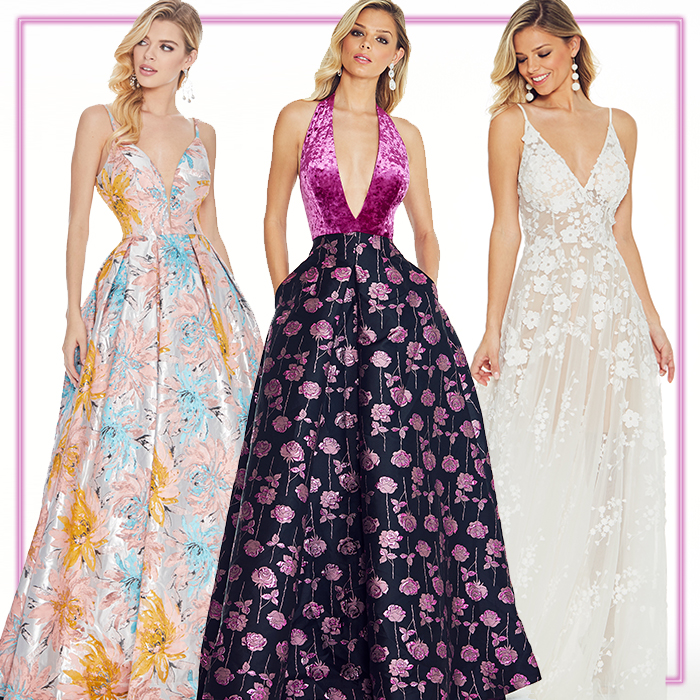 Shop Now: Style 1369, Style 1296, Style 1311
Floral dresses give off the perfect romantic vibe for prom… they also give us all kinds of princess feels. Whether you are a tomboy or girly girl, choosing a delicate floral dress can be a bold or sweet statement. Remember, You don't need a Prince Charming be Cinderella – just a great dress!
Statement Back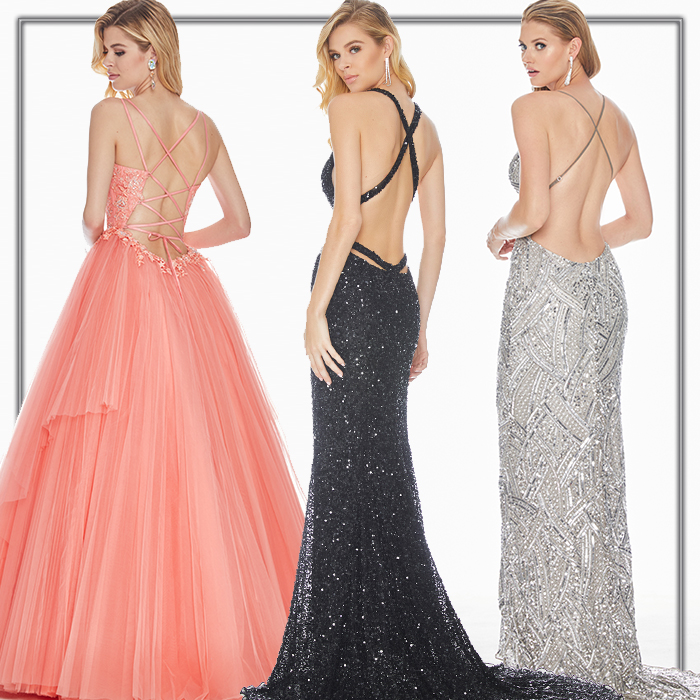 Shop Now: Style 1483, Style 1561, Style 1446
All eyes will be on you in one of these open back prom dresses. Not only is an open back super flattering but it is also unique ensuring you'll make a memorable statement.
Sequins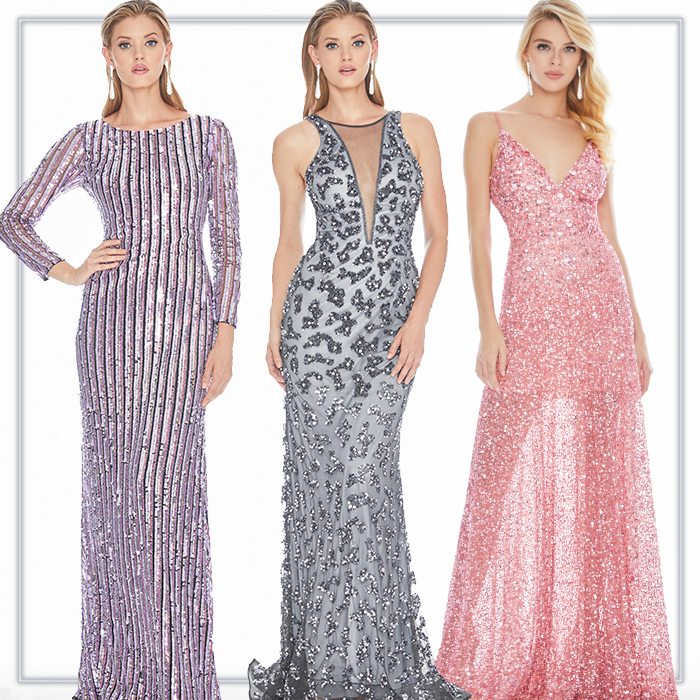 Shop Now: Style 1453, Style 1447, Style 1459
That WOW factor! Sequins can give any dress the jaw drop effect. This popular trend can be styled in any way to give every girl that statement entrance. If you are looking to stay modest but still rock the form fitted look then Style 1453 is perfect for you. It has sequins from head to toe in a striped pattern to elongate the body with a fun touch of color! Another option would be Style 1459. It is fully beaded and has spaghetti straps and a V-Neckline. It's a wow in every color! In a fully sequin dress no one will be able to miss you!
Jumpsuits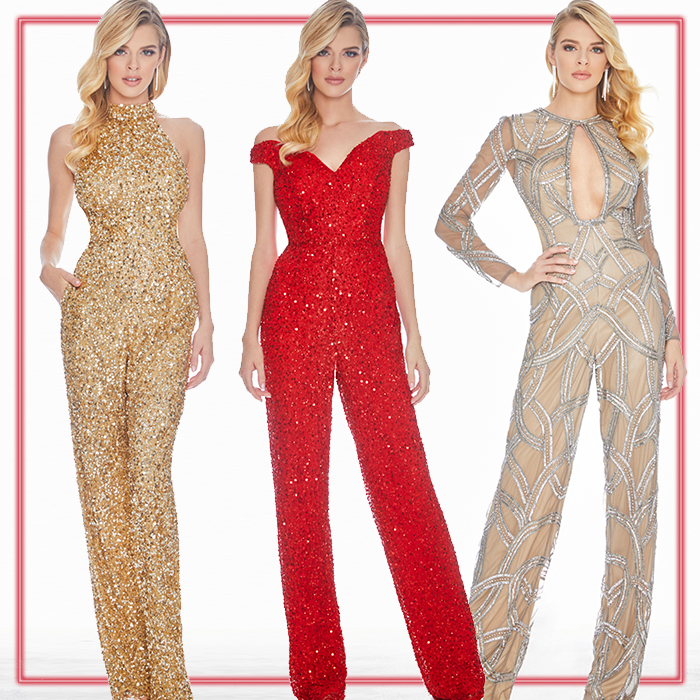 Shop Now: Style 1434, Style 1448, Style 1450
Who said you can't wear a jumpsuit to prom? Oh right, nobody! If you want to be a trendsetter and break those stereotypes, then follow your gut and chose a flirty jumpsuit that'll make everyone jealous. Too extra you may say? We have never heard of such a thing… Plus – a jumpsuit is perfect for dancing… and they have pockets!
Deep V Neck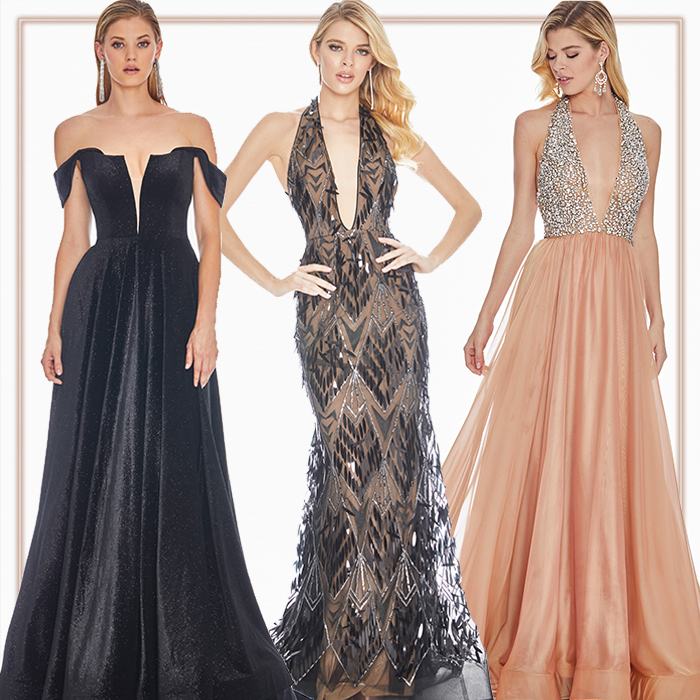 Shop Now: Style 1567, Style 1374, Style 1391
These must have dresses are perfect for prom. A deep V neckline dress is this years hottest trend plus the modern cut draws the attention to your face so you won't be missed.
Sleek and Simple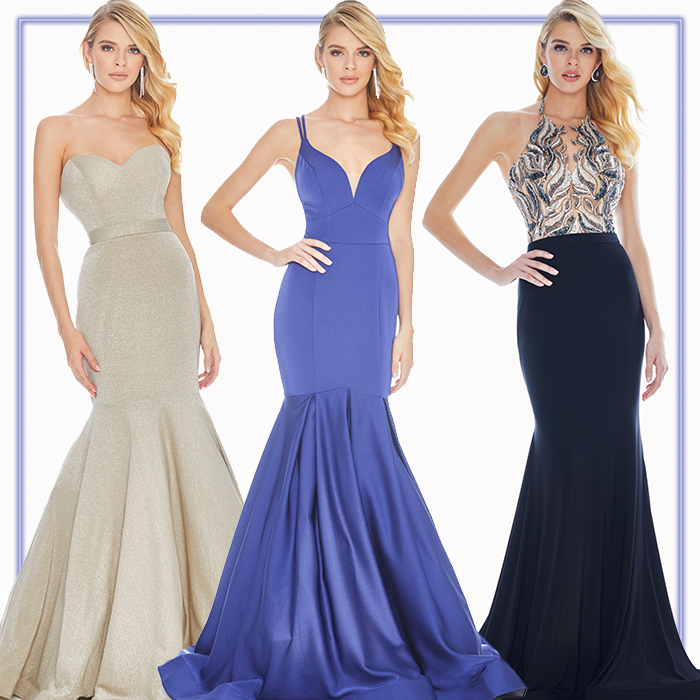 Shop Now: Style 1487, Style 1532, Style 1362
These sleep styles are perfect for the fashion icon. They make a statement without all of the extra frills and allow for lots of fun accessories!