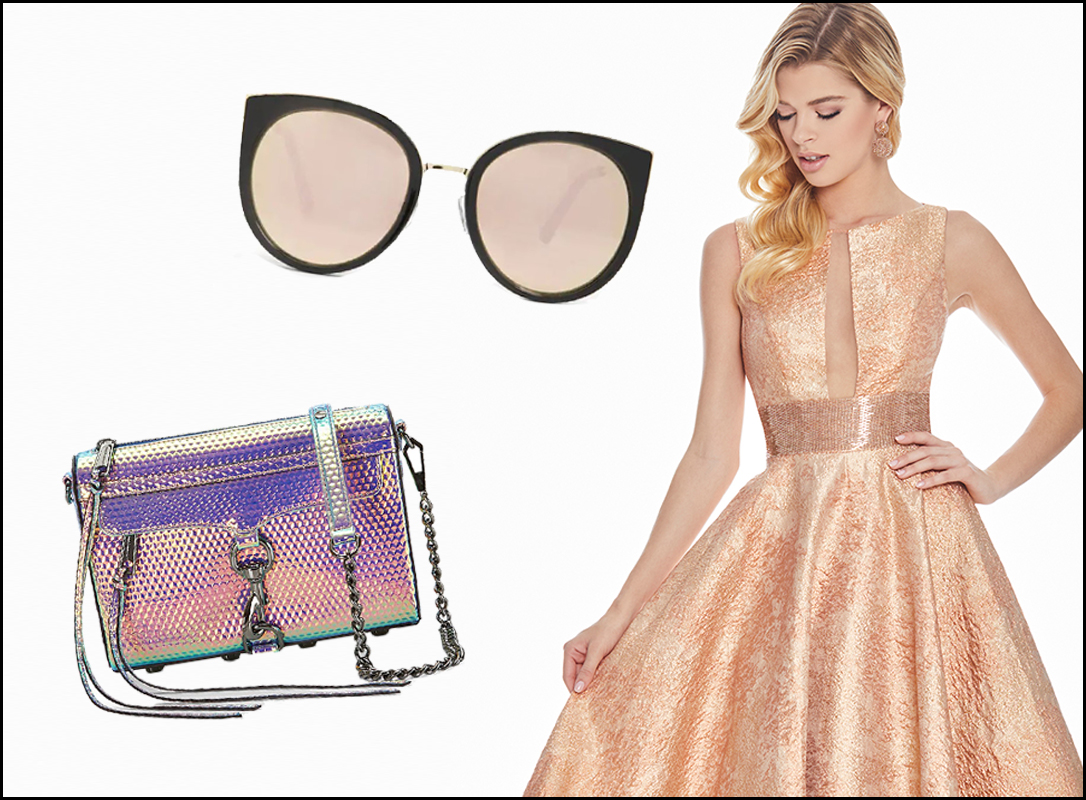 We can't decide if we like silver, gold, or vibrant metallics best and it's good thing we don't have to. This season it is all about shining bright! To master this trend we're taking notes from the 80's and 90's and adding something metallic to all of our outfits. Whether you're heading out for the day or night adding a pop of metallic to your look is easy and instantly upgrades your outfit. Shop our favorite metallic accessories… and dresses now!
Metallic Sunnies
The easiest way to master this trend is with metallic sunglasses. Let's be honest, even though it's no longer summer we're still rocking our favorite metallic sunglasses to brunch. Not only do they look chic but they help us get away with a makeup free Sunday… and that's pretty awesome!
Metallic Handbags
The shinier the handbag the better. These handbags are super chic and won't go unnoticed. The best part – they'll go with almost any outfit!
Metallic Shoes
We never say no to new shoes… or dresses! We may already have a few pairs of metallic heels, but what's a few more?
Metallic Dresses
Let's be honest – you already shine in ASHLEYlauren… but now the dress does too! Metallic accents are the easiest way to make a big statement, especially at your next red carpet event, prom or pageant. Shop our favorite metallic styles here.