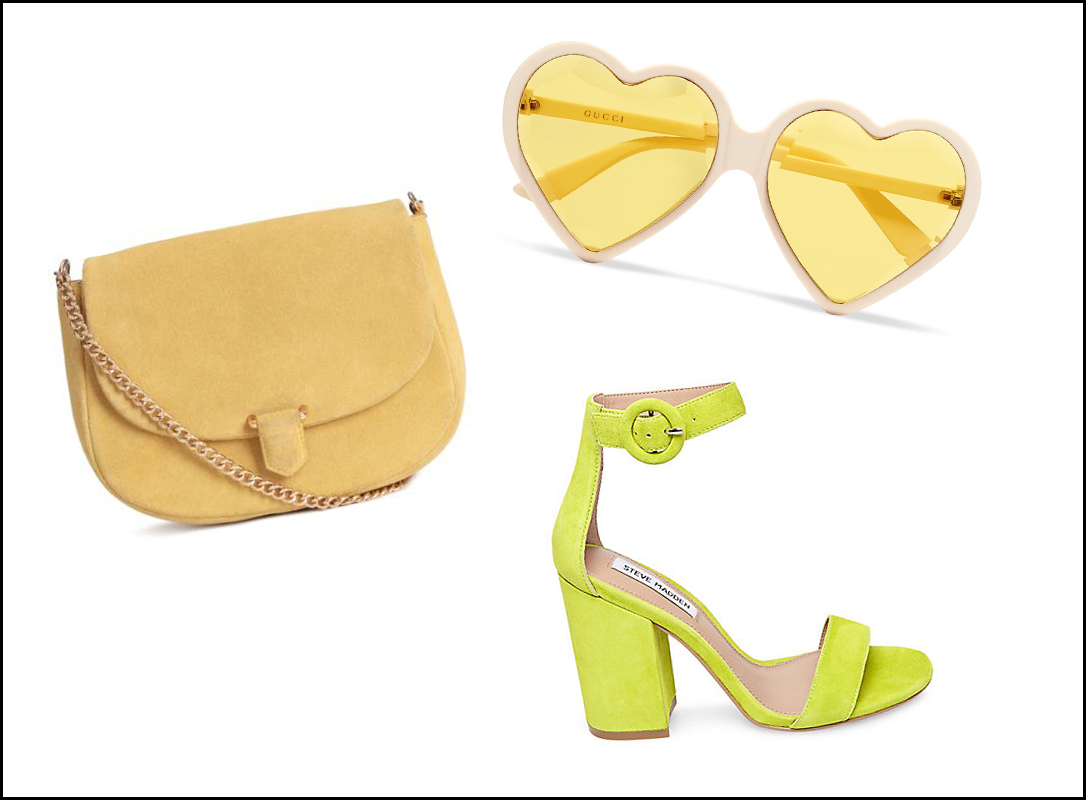 Hello Summer! It's officially time for weekends spent on the beach, afternoon ice cream and rooftop brunches. It's also time to bust out those bright summertime shades. This year, we're adding color into our wardrobe in every way possible. Everything from our accessories to our shoes are getting a little brighter… and yours should be too. Ring in the summer season by shopping some of our favorite colorful closet essentials.
Accessories
Looking to add a pop of color to your everyday look? The easiest way to do so is by adding colorful accessories. We're really loving these strawberry earrings. Seriously, look how cute!
Shoes
Don't leave your feet out of all of the fun! Whether you're heading to the gym or to dinner the brighter the better. (See more of our favorite summertime sandals here.)
Shop Now: Nike, Steve Madden, Christian Louboutin
Bags
Add some color to your everyday look with one of these statement bags. Wear these with your favorite jeans and t-shirt to instantly modernize the look.
Shop Now: Balenciaga, Madewell, H&M