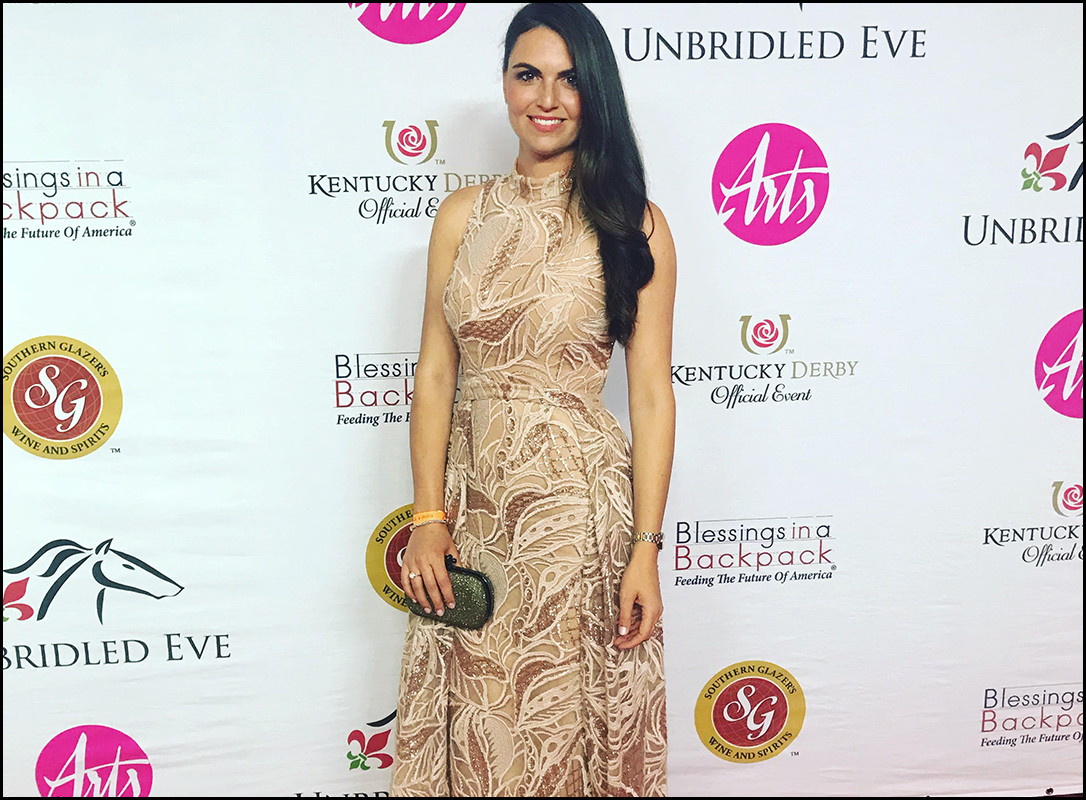 Bri Mott, Fashion at the Races, attended the 142nd Kentucky Derby located in Louisville at the famed Churchill Downs racetrack. She spent the week watching horse races, wearing hats and attending parties… and is bringing all of the behind the scenes details here!
"The Kentucky Derby isn't just a one day event but instead a full week of fabulous parties centered around the "Most Exciting Two Minutes in Sports." The Friday before the race is dedicated to the ladies on and off the track with the famed fillies race called the Kentucky Oaks. All who attend wear pink!
After a beautiful day of racing surrounded in a sea of pink dresses and fascinators, I attended the Unbridled Eve Gala for the first time! For my first Kentucky Derby Gala event, I really wanted to show up dressed to impress and of course the only way to do that is to wear a beautiful ASHLEYlauren gown. I danced the night away with celebs and jockeys including Joe Bravo who made me take off my heels to 'get at his level.'
(Bri wore ASHLEYlauren style 1284)
After I finished up at the Gala I headed to another Derby event. I attended the Fillies and Stallions Party. With more of a nightclub feel, I switched into a shorter dress that played up a Miami vibe. I couldn't decide which one I liked better, the black or the white, so my girlfriend Christine and I rocked both of these fabulous pieces! #Twinning!
(Bri & Christine wore ASHLEYlauren style 4038)
Derby Day itself didn't have the best weather but I did get to see the favorite, Justify, cross the finish line with ease. Good thing I had a big Derby hat to keep my hair out of the rain.
Now all the eyes turn to Preakness to see if Justify can win the second jewel of the Triple Crown."