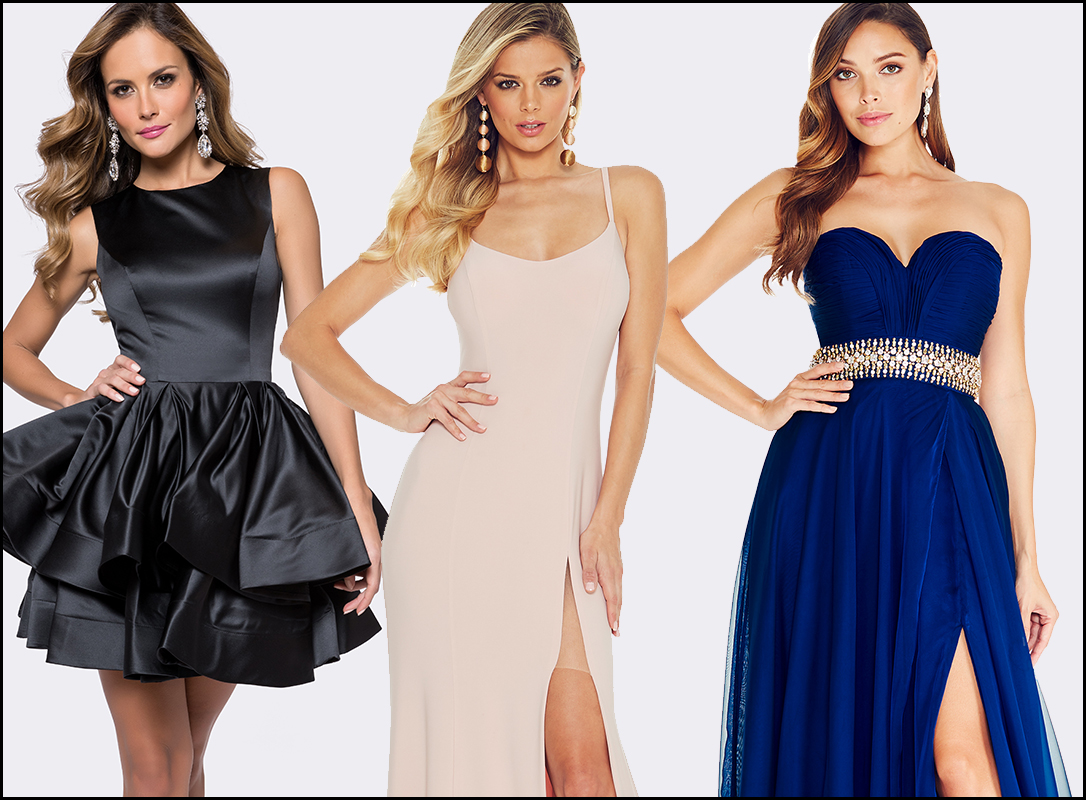 Wedding season is officially upon us and we can't wait to see all of our loved ones say "I Do"! But, along with the excitement and joyous wedding celebrations comes the stress about what to wear. We don't know about you, but every time we receive a wedding invitation we immediately start searching for a dress to dance the night away in. To help you find the perfect wedding guest attire we've put together tips tailored to each dress code… and picked some of our favorite dresses that are sure to be crowd pleasers?
Dress Code: Semi-Formal
So what exactly does "Semi-Formal" mean? Think cocktail attire. Whenever we see a semi-formal invitation we wear our favorite LBD or A-line cocktail. We love a good A-line because it is classy and fun and easy to dance in! And what is a wedding without dancing? (P.S. all of these styles have pockets to hide your tissues or cell phone.)
Shop Our Favorites:
Style 4047
,
Style 4045
,
Style 4057
,
Style 4065
Dress Code: Formal
If the invitation says "Formal Attire" start shopping for a floor length dress. We recommend choosing a dress with a classic silhouette with details that show off your personality. If the wedding is "Beach Formal Attire" opt for a lightweight fabric like chiffon, jersey, or lamé. Choosing a lightweight fabric will ensure that you are dressed appropriately while remaining comfortable while walking the beach.
Shop Our Favorites:


Style 1320, Style 1321, Style 1316, Style 1324
Dress Code: Black Tie
"Black Tie" attire is our favorite! We love any excuse to wear our favorite ball gown or beaded bustier. That's right ladies, if it says "Black Tie" don't hold back. This year we are loving full length velvet dresses for black tie events as well. (For more black tie attire tips click here.)
Shop Our Favorites:


Style 1301, Style 1284, Style 1273, Style 1264
Interested in this year's bridal trends?
Click here
!