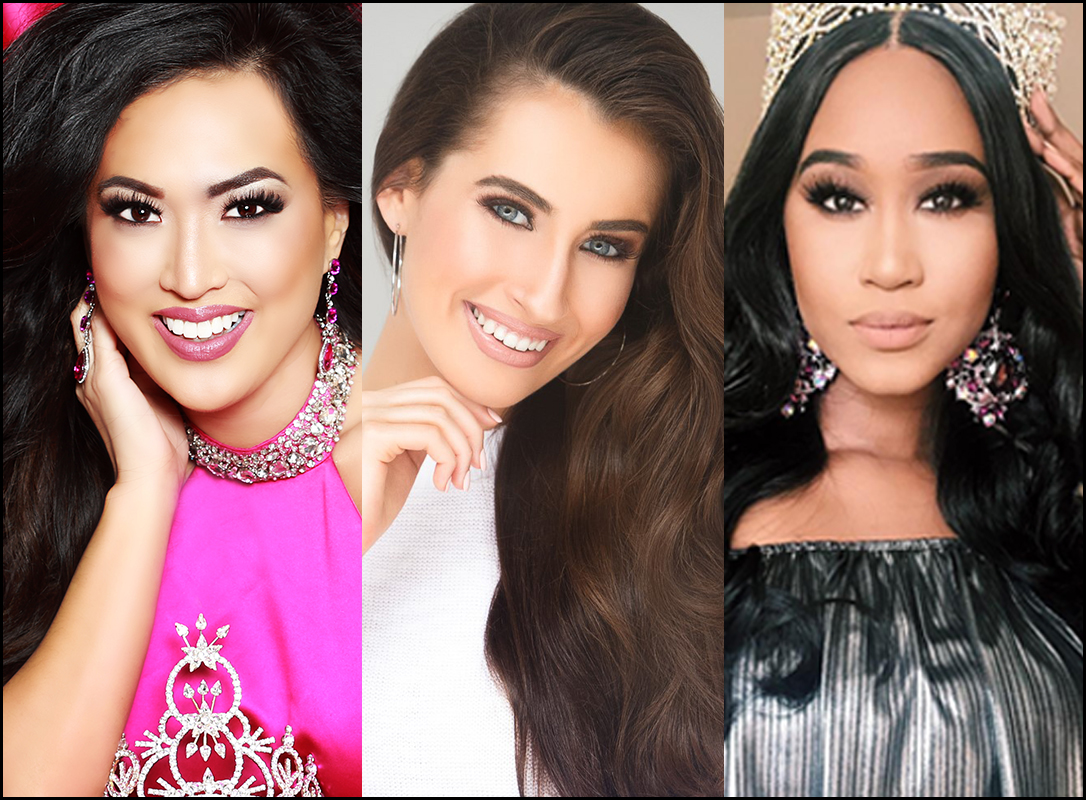 Have an upcoming pageant? Don't stress! We're here to help… and we even asked some pageant VIP's for their tips too. We already covered
interview attire
so next up is evening gown. Finding the perfect evening gown can be difficult because you want to make sure the dress is flattering, makes you feel confident and is a "winner"! To make sure you pick the right dress we've answered your top evening gown questions.
"Is this dress flattering?"
When shopping for an evening gown you want to make sure it shows off your personality and flatters your figure. We are all built differently so we recommend picking a style that accentuates the parts of your body that make you feel most confident and beautiful – after all, that confidence will radiate on stage.
Alice Lee Giannetta, Mrs. World 2018
"I try to accentuate the best parts of me. I find taking photos and videos of myself walking in the gown helps me evaluate if it's flattering or not."
Katherine McQuade, Miss Queens United States 2018
"I think finding the perfect dress for your body type requires you to be realistic about your body and what will truly flatter your figure. Not every girl is built the same and that is perfectly OK. It's important to find a dress that really highlights what makes you feel the most confident."
"How will I know I've found the winning dress?"
Honestly, you'll never know and it's important to remember that the dress doesn't win, you do, so don't stress about it. It's all about how you feel in the dress that makes a real winner.
Michelle McEwan, Miss New Hampshire USA 2018
"Gowns don't win pageants, the girl wearing the gown is the one who wows the judges. So when shopping for a gown, go with your heart and make sure you feel the most confident and beautiful. That is what the judges see and is going to help you shine on stage."
Allissa Latham, Miss Massachusetts USA 2018
"The most important thing is to feel confident in the gown you choose. If the gown doesn't make you feel like your Beyoncé self my advice is to pick something that does."
Lexi Woloshchuk, Miss Massachusetts Teen USA 2018
"If you shop for what you love, that will help you win. You will always feel like a winner in a dress you love. Winning dresses vary from girl to girl, as a dress may look fantastic on one of my sister queens but my style is different than hers."
"What if my Coach and I picked different dresses?"
If you are working with a pageant coach, it's important that you trust them and take their suggestions to heart. Make sure you really consider their advice, after all that's what they are there for. However, you want to feel confident and be true to yourself every step of the way (even when picking your evening gown).
Leslie Jackson, Teen Miss Earth United States 2017
"Always pick the dress that YOU want. Many times I have picked the dress someone else wanted and you could always tell onstage that I didn't truly love it. Try on a few dresses outside of your comfort zone, even if you don't like the dress it can help you get a clearer idea of what you want."
Adele Scala, Elite Miss Earth United States 2017
"I shop based on what I love and I highly recommend that to anyone as well. When you love a gown, you tend to carry yourself with more confidence and it shows!"
Andreia Gibau, Miss Earth United States 2017
"I shop based on what I love 100%. For me if I don't love something I won't feel as confident and that can definitely hinder my onstage performance. I've seen girls win in all types of gowns, swimsuit, & interview attire. I have been on the other side and I have judged a few pageants and there isn't a wardrobe category. Shopping for wardrobe is to complete the package of who you are and help you look and feel your best."