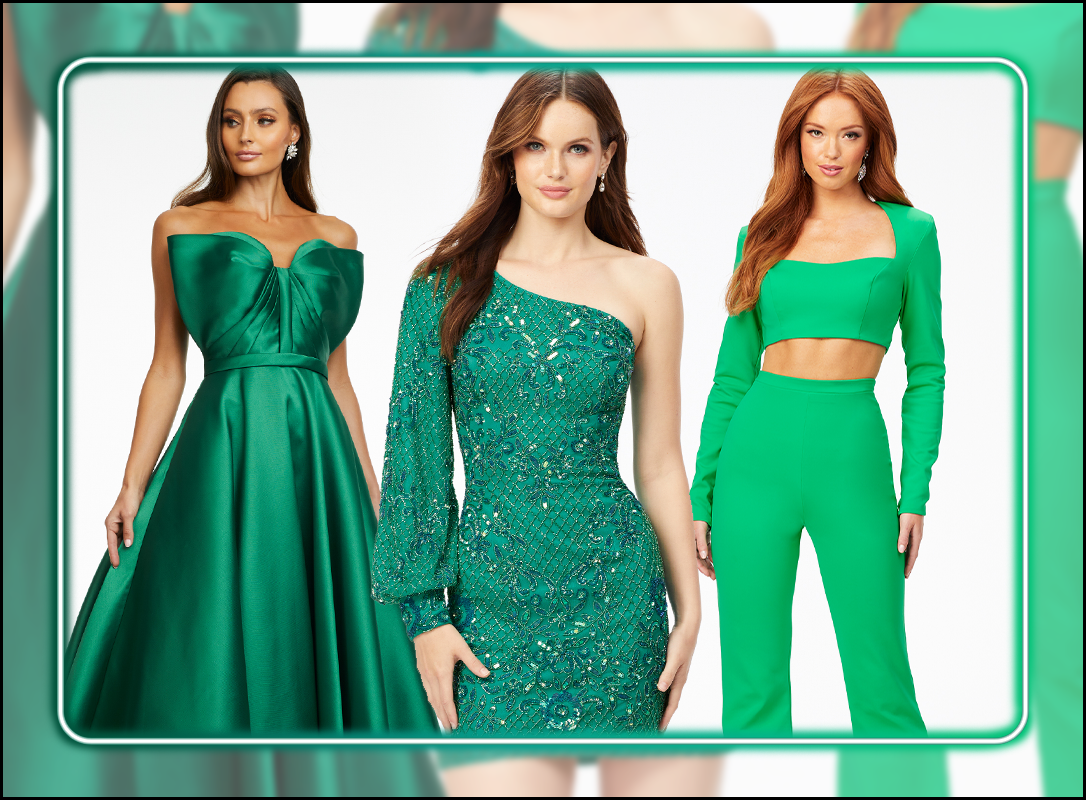 This Fall, we are channeling fresh, modern and trendy in our favorite hue this season, green!  Here at ASHLEYlauren, it is our job to help you keep up with the newest fashion trends, and lucky for you, we have all the best styles in green. See our must have green dresses below, perfect for fall!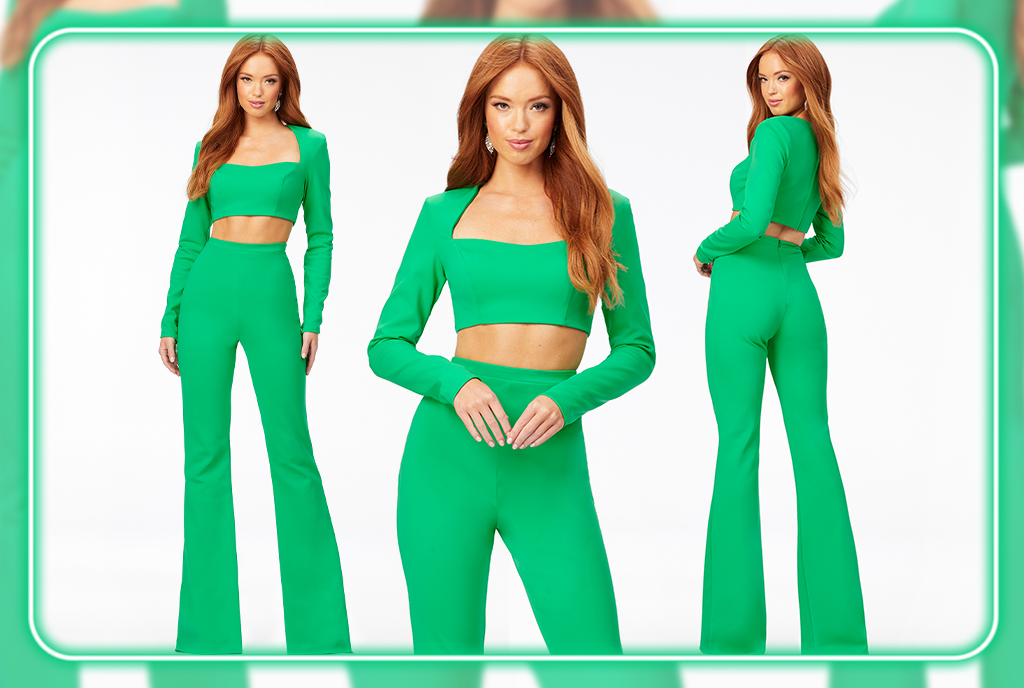 This two piece jumpsuit is screaming fall. We seriously can't get enough of this scuba jumpsuit! The top features a square neckline with long sleeves, while the bottoms achieve the perfect fit a flare style. We love a versatile outfit that is perfect for different mix and match looks.
Want a new look? Then this lace-up bustier is the perfect dress for you. Be daringly different in this hand beaded cocktail dress featuring sleeves and a fitted skirt. This beautiful shade of jade is the icing on the cake when it comes to this show stopping cocktail.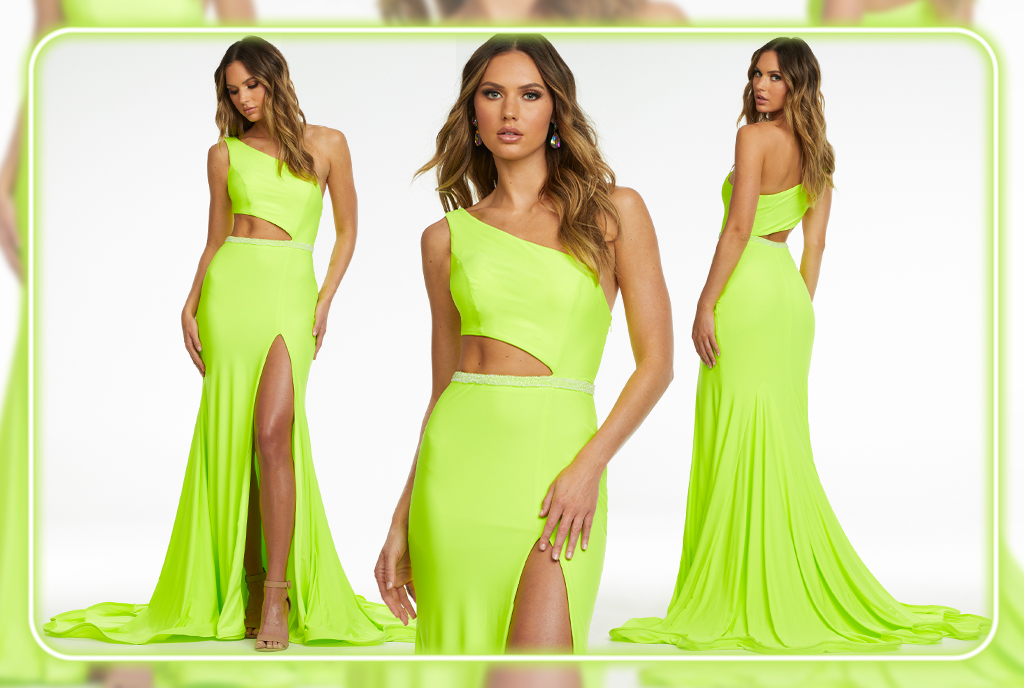 This pop of color will for sure turn heads at any event this dress is worn at. This dress is a unique jersey material gown featuring an asymmetrical cut out near the waist band. To top it off, the look is completed with a left leg slit.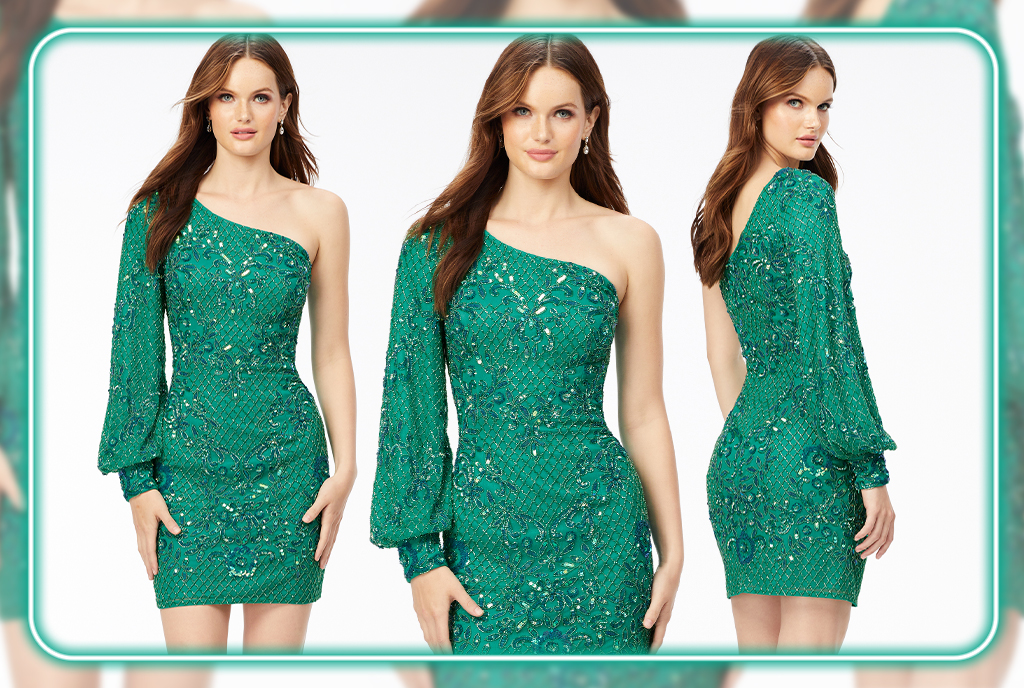 Stunning hand-beaded cocktail dress featuring a one shoulder neckline with bishop sleeves is just simply to die for. Between this glamorous beading and sexy silhouette, this dress is designed to take a girl and change her into a woman.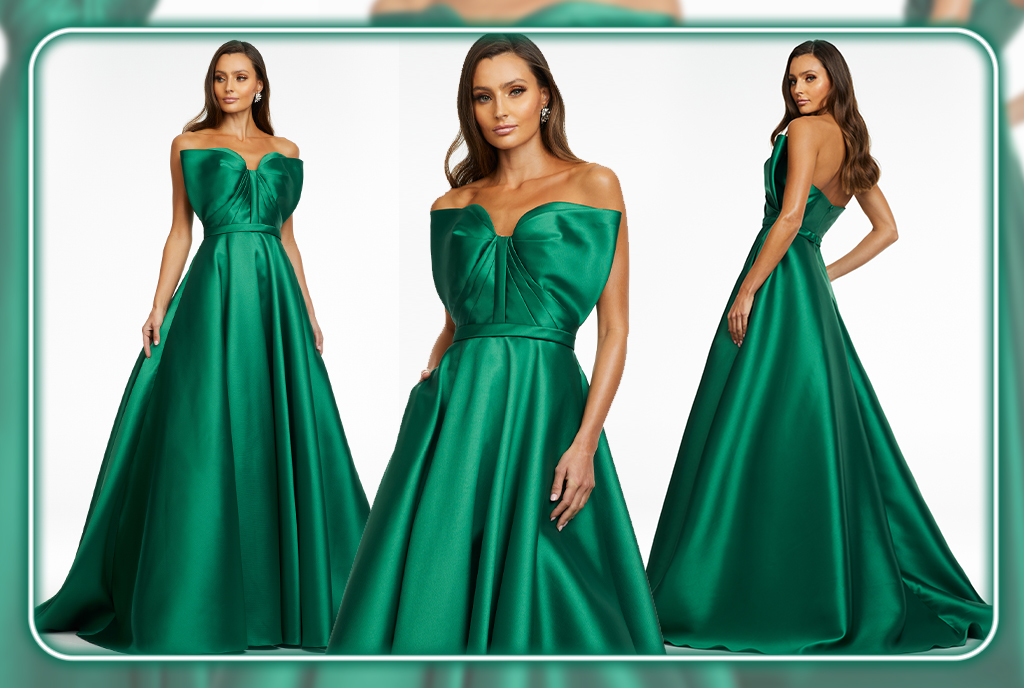 Last but not least, this ball gown will satisfy anybody wanting to achieve an ultimate red carpet moment. The sweetheart neckline is adorned with an oversized bow giving way to a large ball gown skirt. We are obsessed with this shade of green and know you will be too.