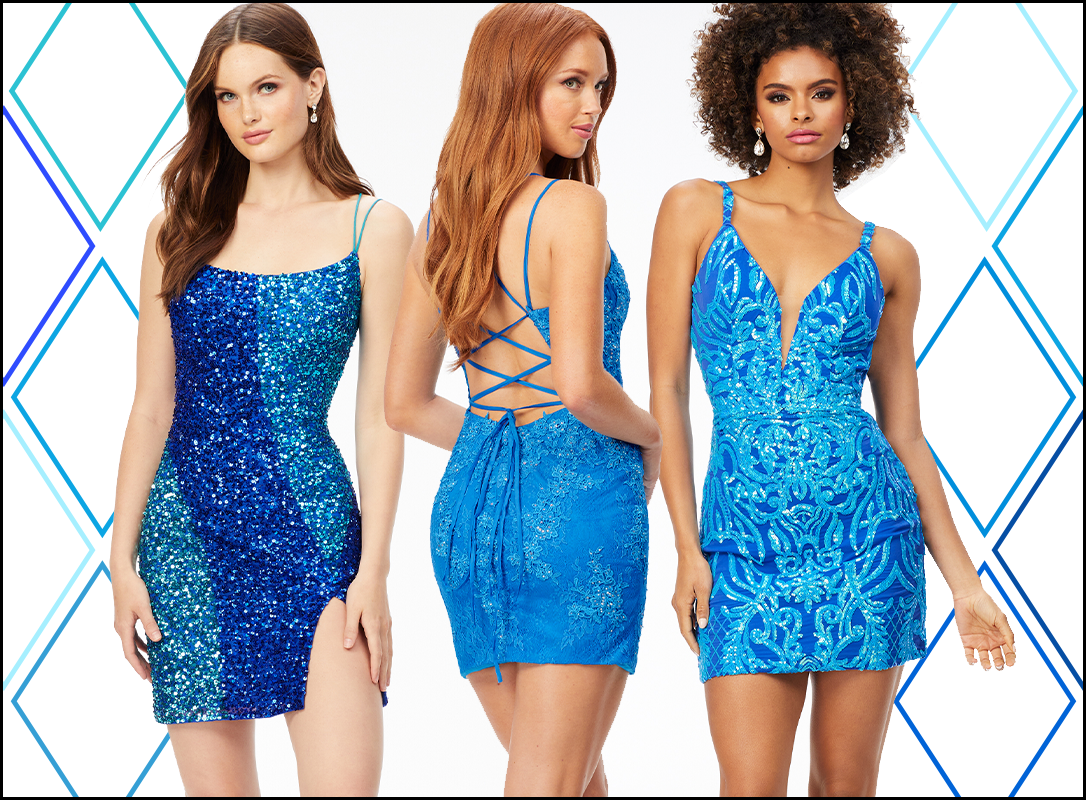 There's no sad blues here when it comes to homecoming in ASHLEYlauren! This season we're loving blue hues… and we have the perfect looks to make sure you standout from the crowd.
Dresses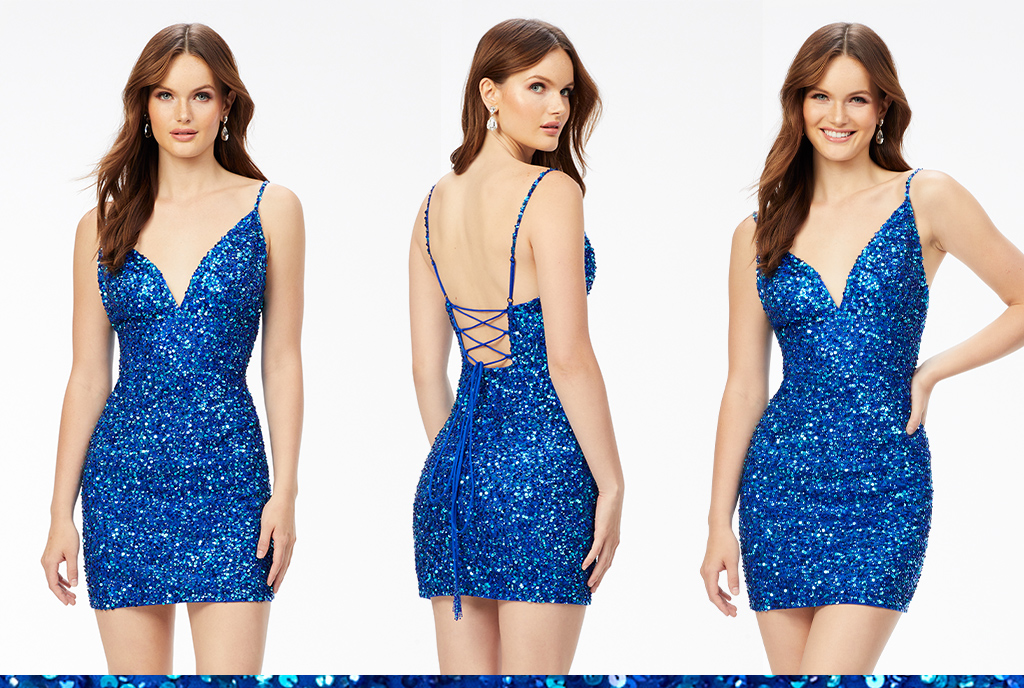 Can you say classy and fabulous? We sure can! Keeping things sophisticated while being incredibly chic, this little number is one everyone needs in their closet.
You said star of the show? Look no further. Between the lace up back and two tone blue pattern this dress is everything you could ever want and more.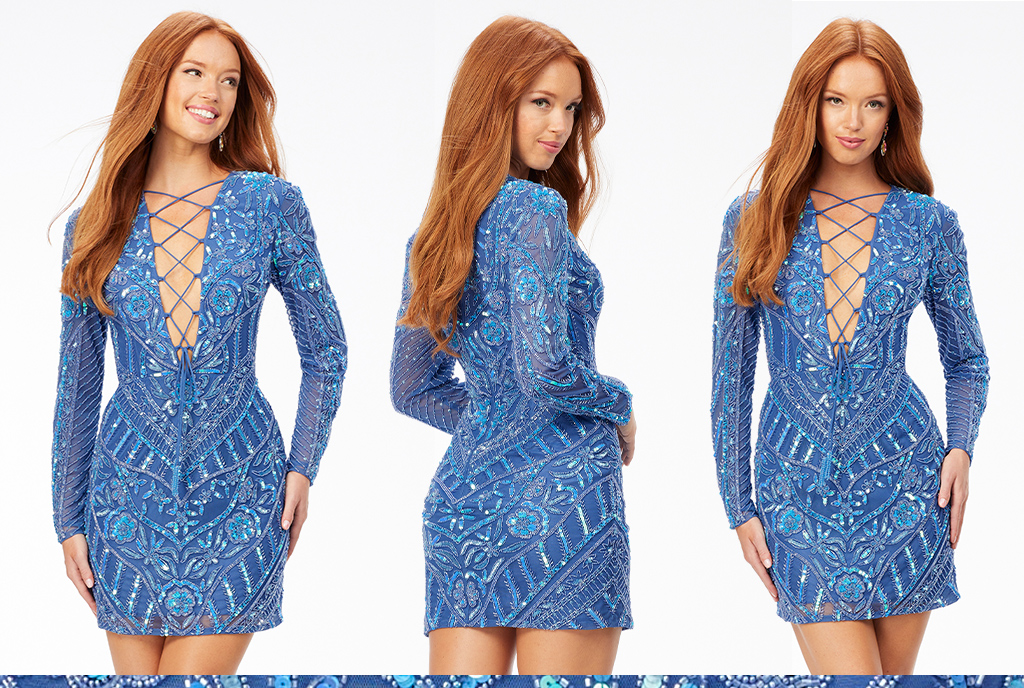 Slay all day with this sexy and sleek dress. The intricate beading paired with the vibrant blue is the combo of our dreams and will be yours too. With this gorgeous piece you'll be sure to leave an impression.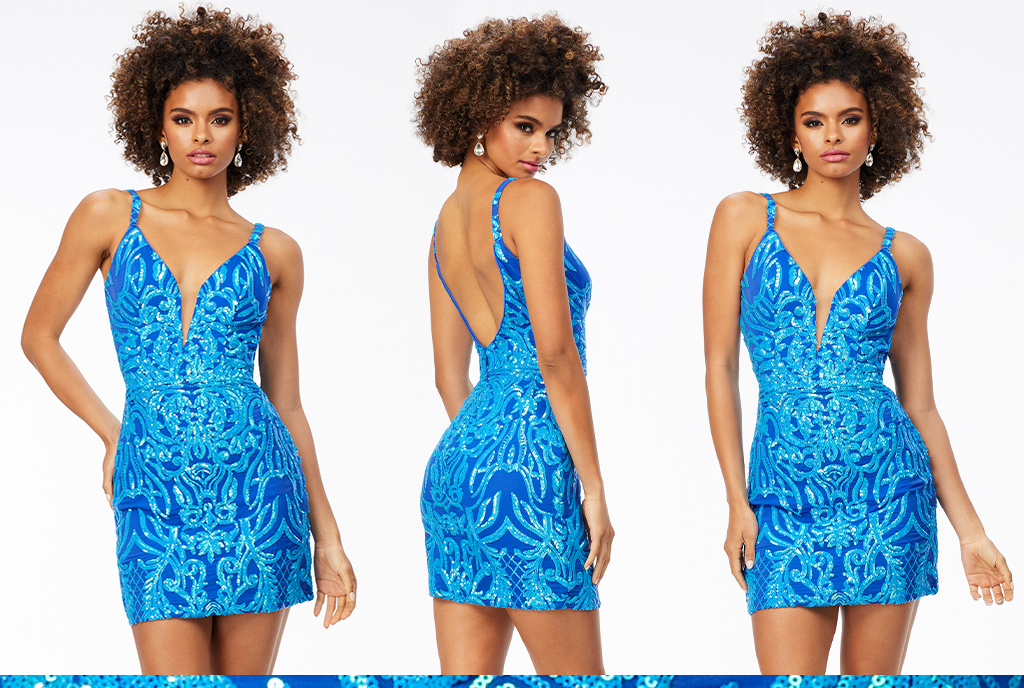 She is the moment. There is no doubt that in this dress, you will be the talk of the night. The royal blue mixed with the turquoise color is our match made in heaven. Combine that with the deep-cut neckline and  v-cut back and all we see is perfection.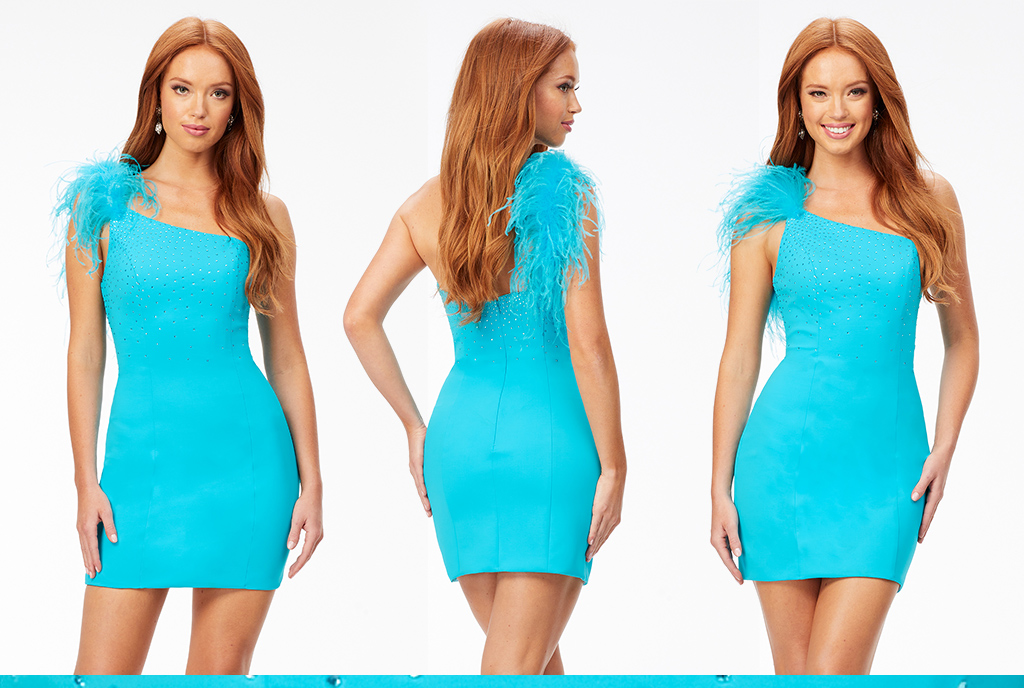 Feathers. Need we say more? We are living our real life fairytale through this dress and you can too. This stylish number is complete with a feathered detail shoulder and scattered stoning to create the perfect shine that will light up your life.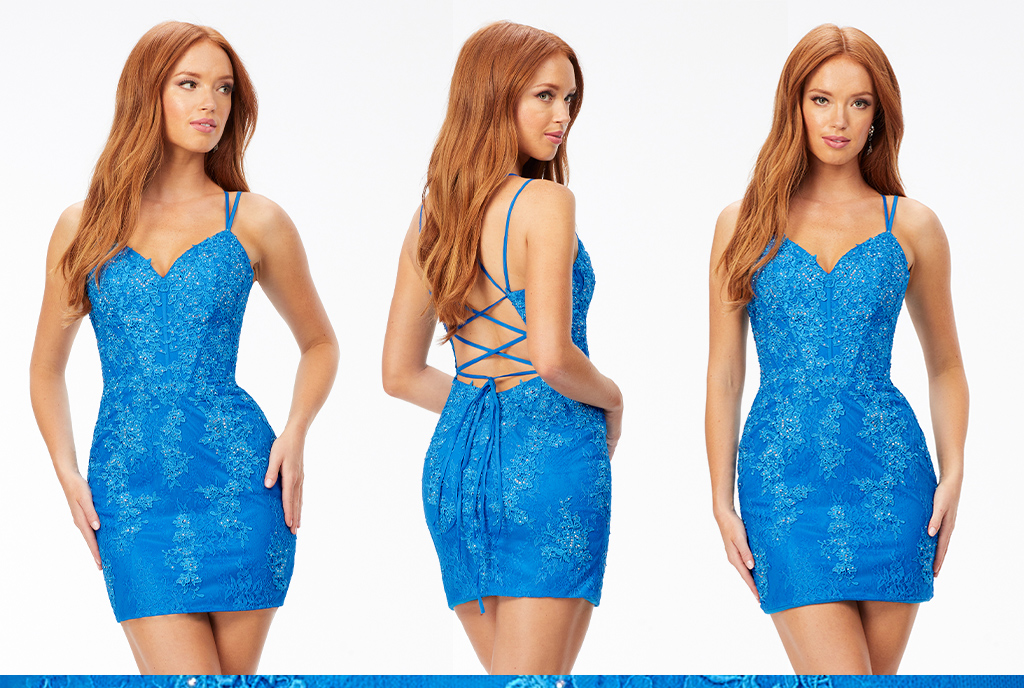 It's classy with a side of sassy. Lace embroidered detail, open back, and a beautiful blue, what more could you ask for? This dress is sure to keep heads turning all night long.
Shoes
Shoes speak volumes as we say here at ASHLEYlauren and these are the perfect examples to up your look and make you feel like the queen you are.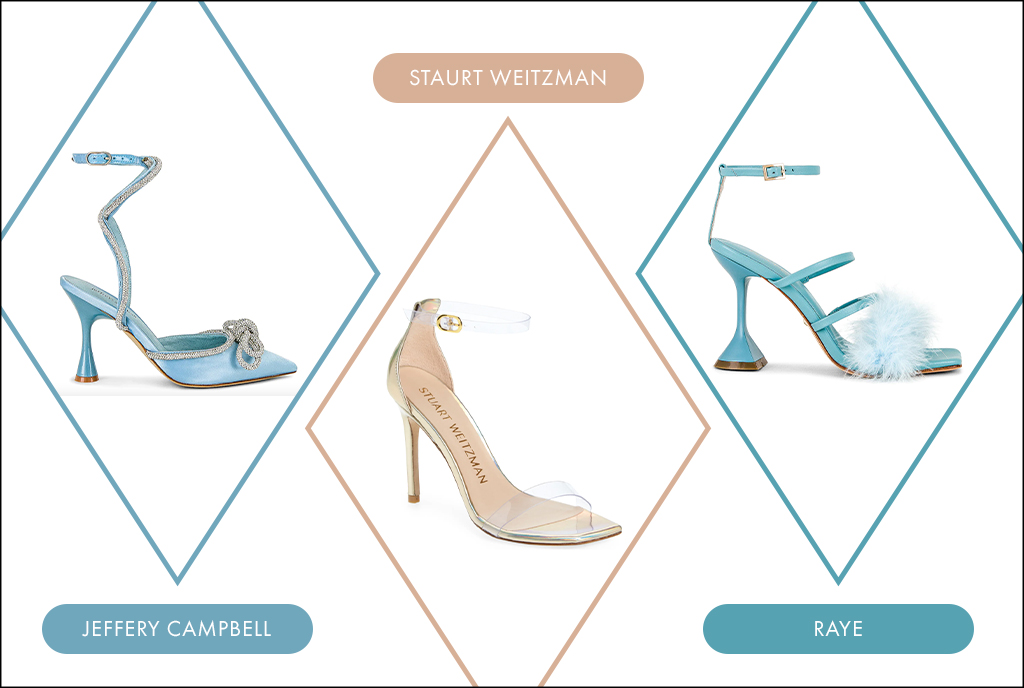 These Jeffery Campbell Heels are sure to be a hit with everyone you pass, giving you your real life Cinderella moment.
Keep your beautiful blue dress the star of the show by pairing it with these classy Staurt Weitzman Heels.
Can we get a little commotion for the shoe? These Raye Feather Detail Heels are sure to turn all the heads your way.
Accessories
Accessories can make or break your look, so we've broken down the top choices to keep you looking classy while also making sure you look like the star we know you are.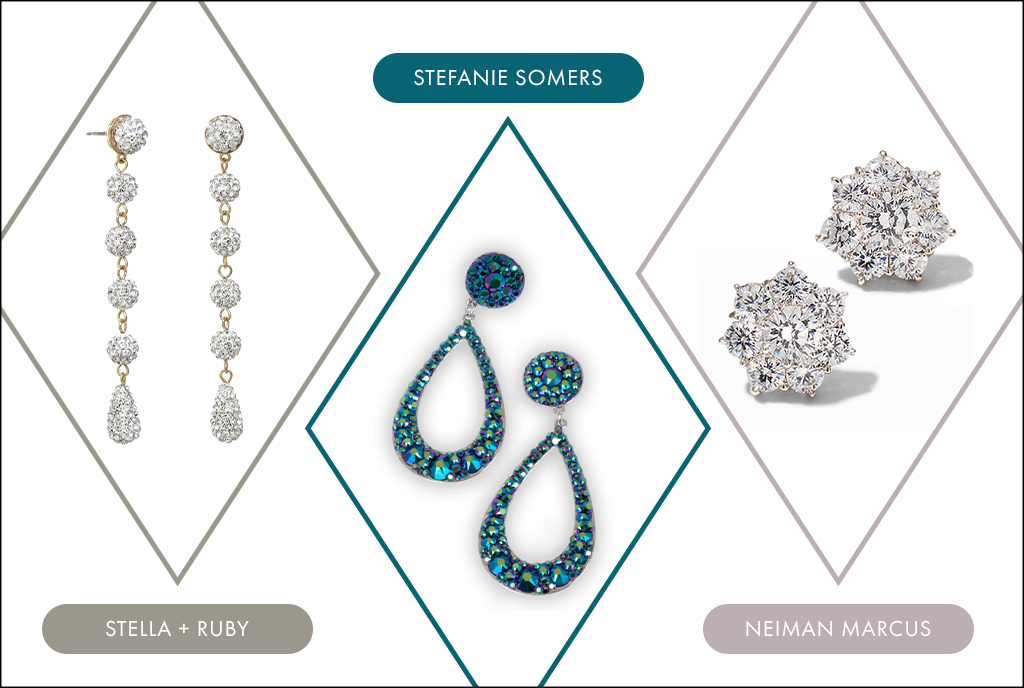 Simple but speaking volumes is all we see with these Stella + Ruby Disco Drop Earrings. The perfect finishing touch for any dress.
Stefanie Somers Earrings are a must have when it comes to picking the perfect accessory to make you feel like you are living a real life fairytale.
These Neiman Marcus Crystal Earrings are sure to enhance your look while still keeping your dress the star of the show.