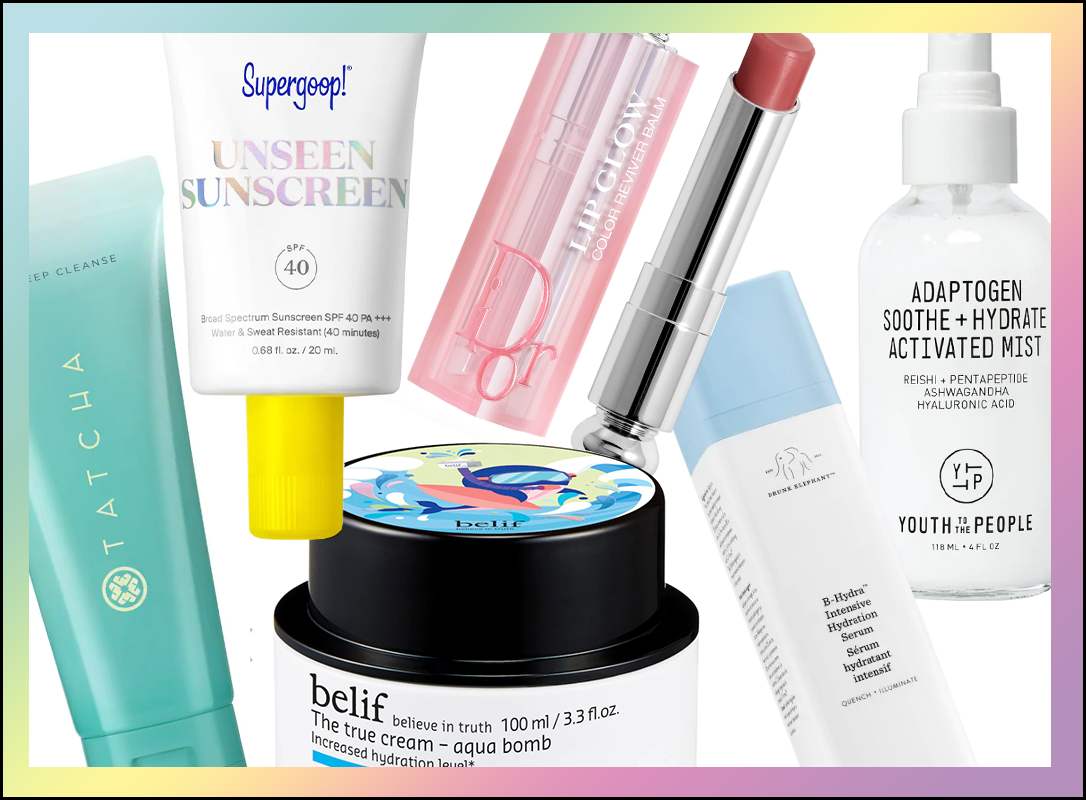 Keeping your skin fresh and protected during the summer is key to staying fabulous. From the warm, dry weather to the fun in the sun, it is so important to maintain a good routine to keep you glowing all summer long. Here's the 101 on our favorite skincare essentials for the season!

This moisturizer is tried and true. This lightweight gel formula is perfect for those who need a bit more hydration in the summer without a greasy, oily feel. A must have!

A good daily cleanser with a light exfoliant to help get rid of impurities and help unclog your pores? We're in! This cleanser is gentle enough to keep your skin looking smooth and hydrated all summer long.

Use this serum before your moisturizer for maximum glow! This product helps improve the look and feel of your skin while not being too heavy on the skin.

Say it with us, SPF is necessary year round! This weightless sunscreen has an SPF of 40 and can be used as a primer before makeup. We love good quality products that take on the role of two in one. This one is a true favorite! 

This mist helps keep your skin fresh throughout the day and acts like the perfect pre- and post- makeup spray. The ingredients include peptides and reshi to help keep your skin looking and feeling its best.

The finishing touch to all these skincare products? A good lip balm! This one from Dior has a satin finish and is perfect for all-day wear. With the various color options to choose from, you're set to find the perfect shade to rock all summer long.
The trend here? Lightweight, moisturizing products that will allow your skin to glow! Which product are you adding to cart?