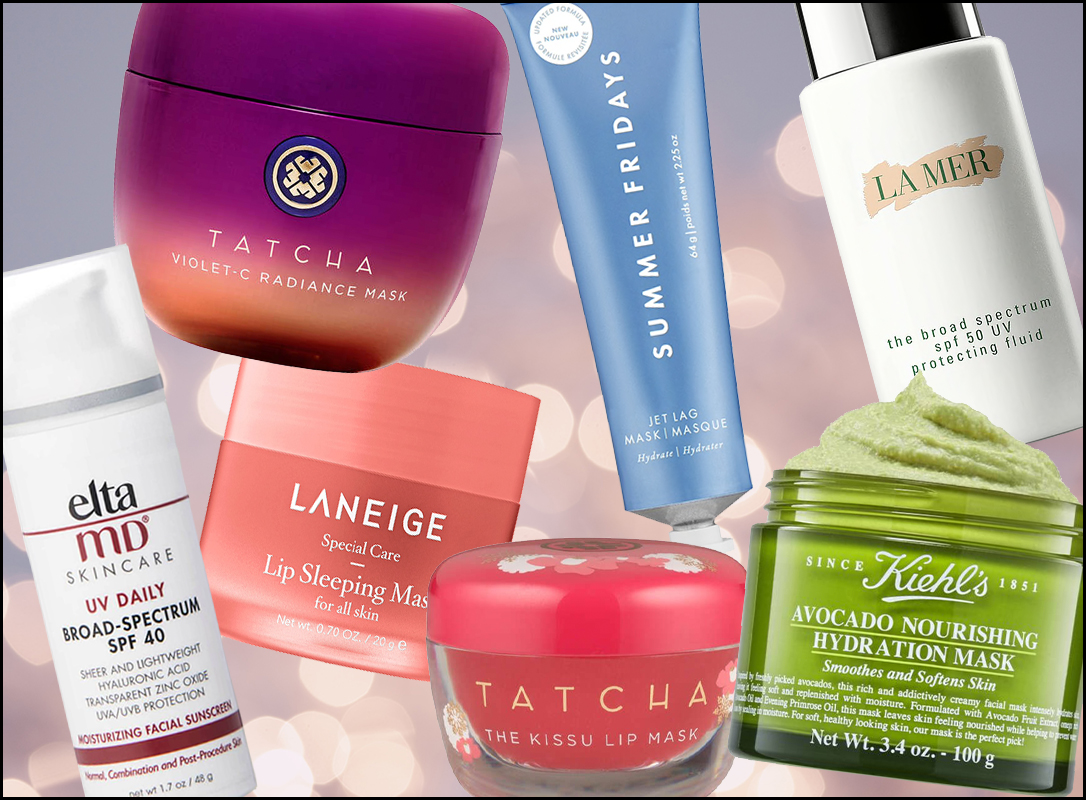 A winter skin care routine goes far beyond just your skin care products. Feeling lost…don't worry! We've got you covered! Here are a few tips & tricks about how to take care of your skin this winter season.
Invest in a Good Face Mask
Nothing will dry out the skin or the sinuses like a really dry room, especially when the heating system is cranked up high! Use a hydrating mask before bed and you'll likely find your skin will look and feel more soft and supple skin in the morning! Here's our favorites: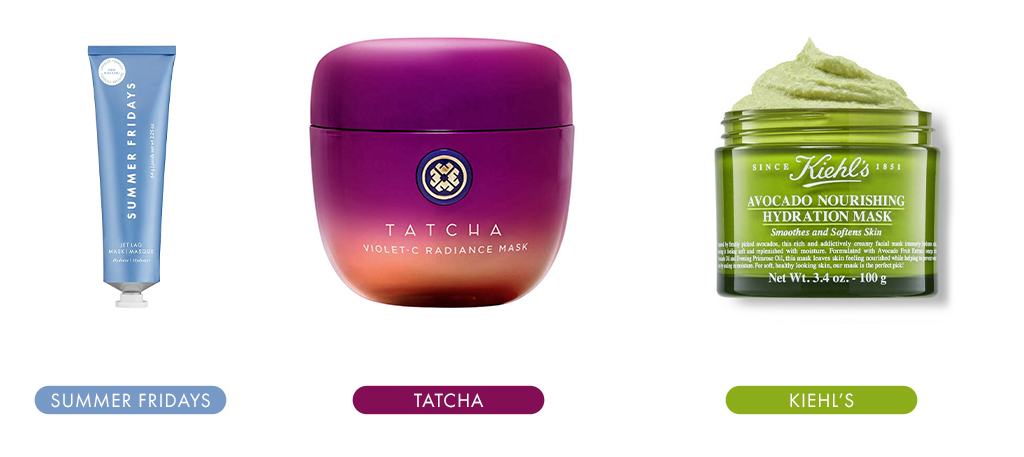 Hydrate with Summer Friday's Jet Lag Mask! This one of a kind hydrating face cream mask will nourish your skin and provide you a deep rich hydration! This product is a combination of ceramides, vitamins, antioxidants and anti-inflammatory ingredients that helps to combat puffy, inflamed and overworked skin!
Tatcha's Violet Vitamin-C Radiance Mask is so creamy and helps prevent signs of premature aging. Packed with two types of vitamin C and 10% AHAs to improve skin texture, brighten skin tone, and unveil a soft, dewy glow.
Kiehl's Avocado Nourishing Hydration Mask is a rich and creamy Avocado face mask with the hydration your skin craves. Formulated with Avocado Fruit Extract, Avocado Oil and Evening Primrose Oil, this mask leaves skin feeling nourished while helping prevent water loss by sealing in moisture. With a unique, rich texture inspired by a fresh, ripe Avocado, our hydrating face mask leaves skin feeling soft and replenished.
Don't Forget your Lips
It takes mere seconds for lips to dry out in the winter so check out a lip mask! But invest in a good one! Here are our favorites: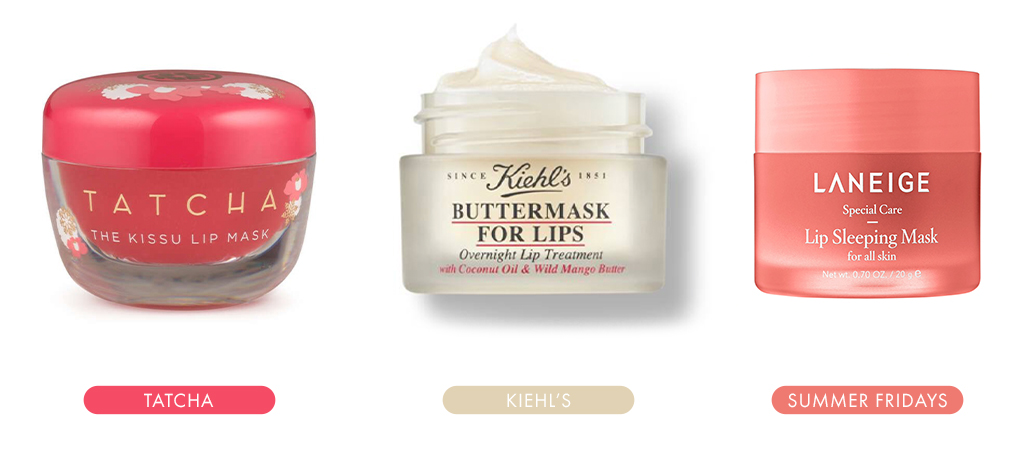 Tatcha's Kissu Lip Mask is a must! A limited-edition tinted lip treatment of moisture-sealing squalane and calming Japanese peach extract for soft, pillowy lips. This subtle hue was inspired by the red camellia flower, which adorns this special jar.
Kiehl's Buttermask for Lips is infused with Fairly Traded Coconut Oil and Wild Mango Butter! This overnight treatment for dry lips smoothes and softens while you sleep. Blanket your lips in nourishing moisture with our hydrating lip mask.
Laneige's Lip Sleeping Mask is a leave-on lip mask that delivers intense moisture and antioxidants while you sleep with its Moisture Wrap™ Technology and Berry Mix Complex™ formula.
Wear SPF
We know what you're thinking: why would I wear sunscreen in the winter? Believe it or not, the sun's rays can still be incredibly strong—and damaging—in the winter, especially if they're reflecting off snow or even ice. A layer of sunscreen is always a good idea! Here are our favorites: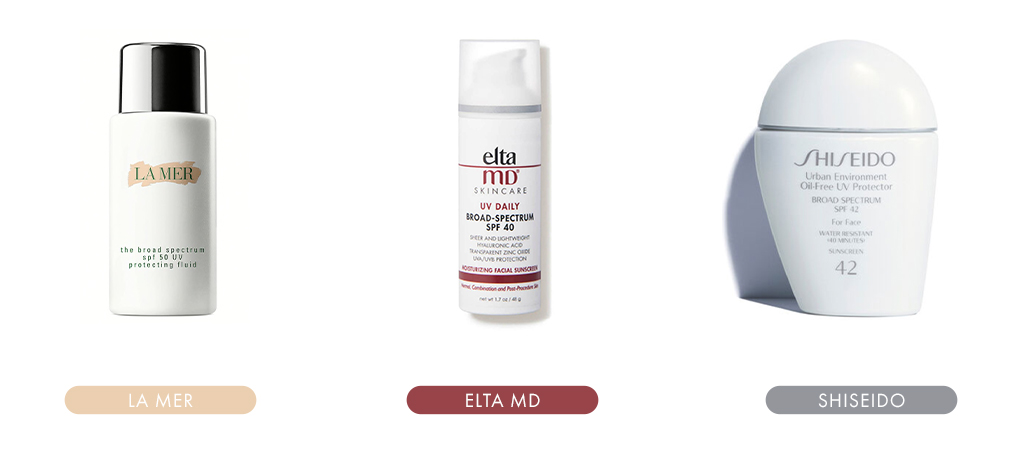 La Mer's The SPF 50 UV Protection Fluid is luxury and everything we want from sunscreen! This product is lightweight and infuses the skin with sea-sourced renewing energies of Miracle Broth. This product can be worn over your moisturizer or under your makeup!
EltaMD's UV Daily Broad – Spectrum SPF 40 is dermatologically approved! Powered by hyaluronic acid, this face sunscreen pumps your skin with light weight moisture while micronized zinc and octinoxate shield skin from damaging anti-aging UVA and UVB rays!
Shiseido's Urban Environment Oil-Free UV Protector SPF 42 Sunscreen is perfect for oily skin! This sunscreen is a perfect every day protection! Promotes the natural beauty of skin by protecting against the three major causes of skin cell cancer, UV rays, oxidation and overproduction of sebum! We are obsessed!