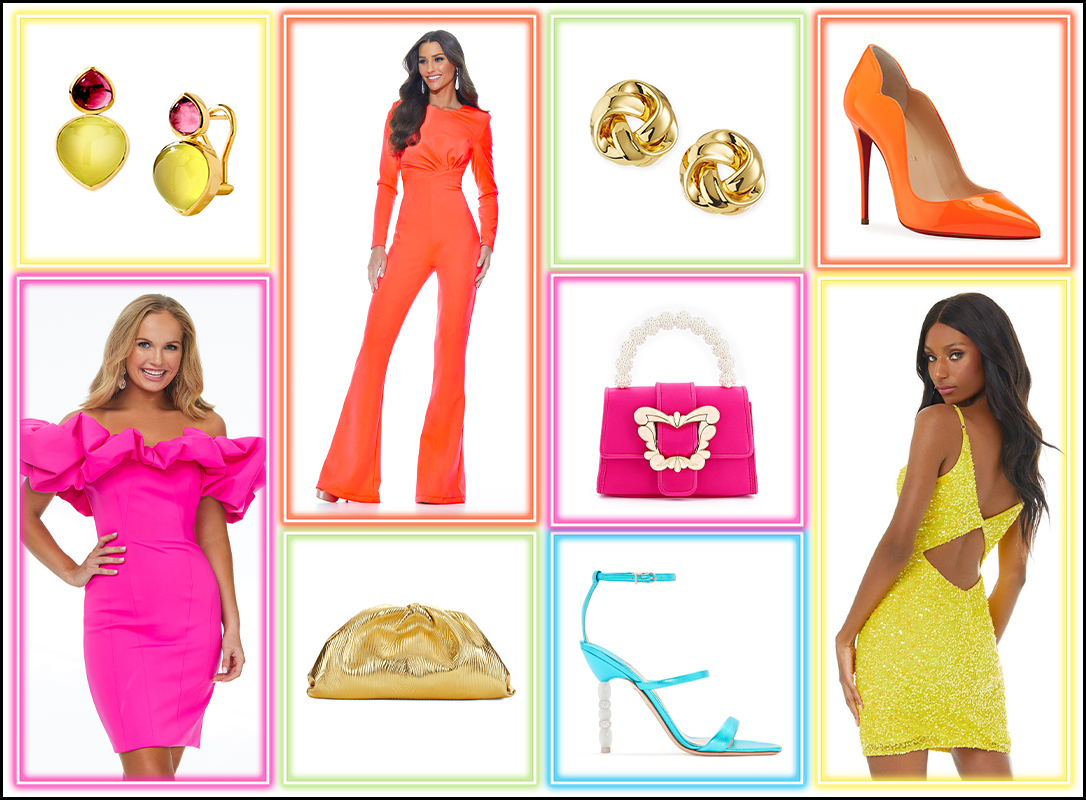 Bright, bold and beaming! We have always been obsessed with neon. From bright yellows to bold blues, keep reading to discover how we style our favorite ASHLEYlauren neons!
Neon Green with Envy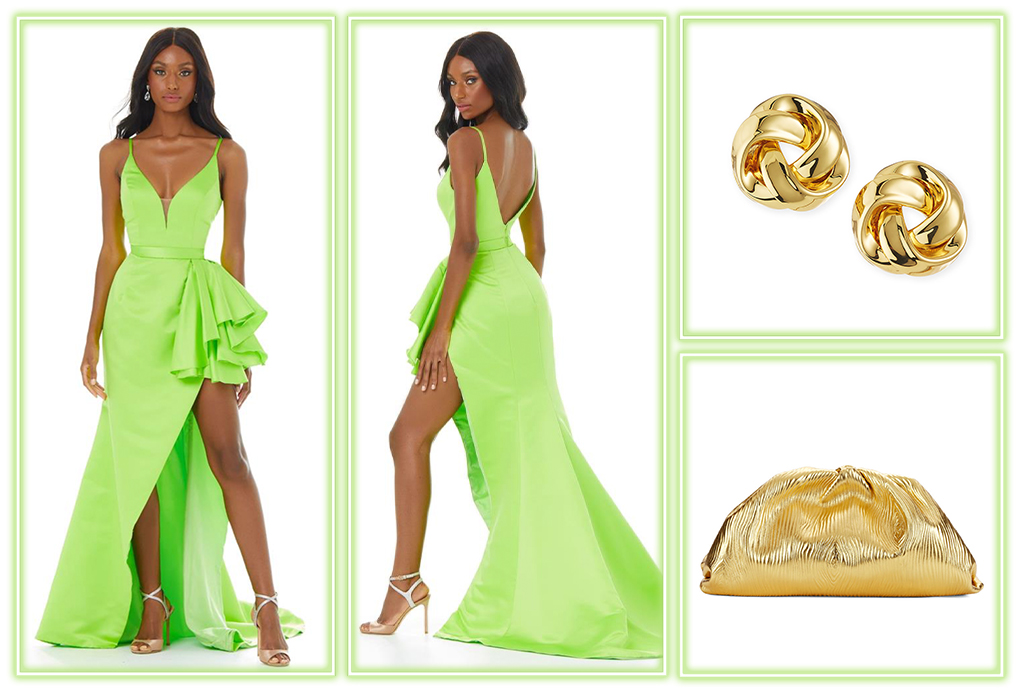 Be sophisticated and daring in Style 1581! This stunning heavy satin dress features a bustier has a V-neckline, V-back, high slit and ruffle. Add Kenneth Jay Lane's Polished Knot Earrings and Bottega Veneta's Large Pouch Bag for the perfect pop of gold accents!
Holy Hot Pink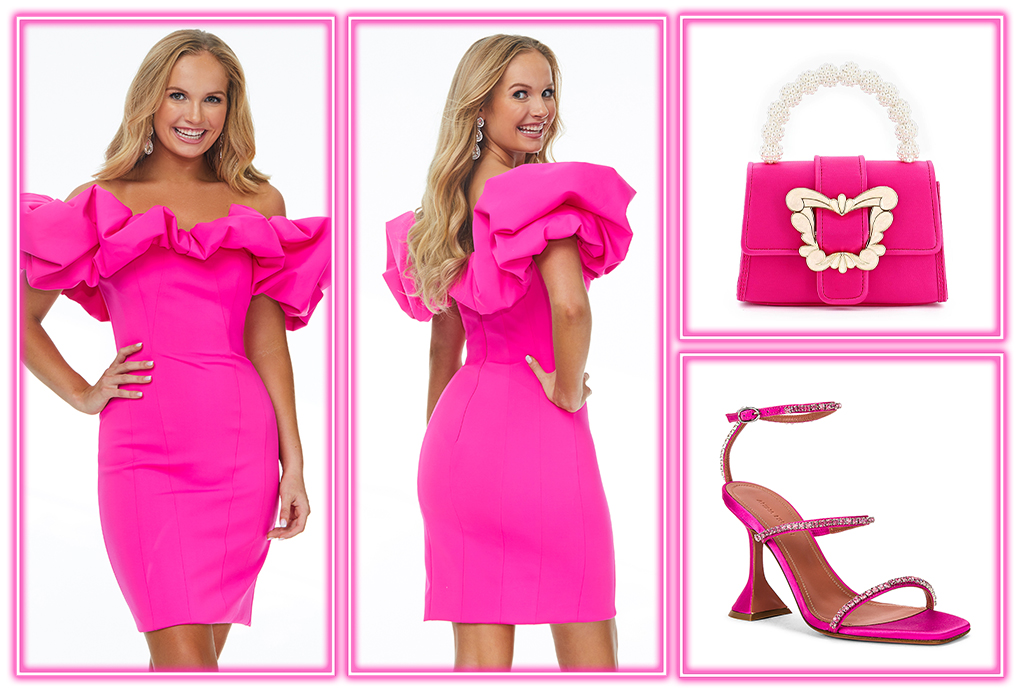 We are loving this puff off the shoulder look on Style 4337! The style features a short fitted skirt that is sure to show off your curves while snatching the waist! Don't forget to accessorize with Sophia Webster's Rosalind Crystal Sandal and Sophia Webster's Margaux Mini Shoulder Bag for perfect finishing touches to this ensemble!
Electrifying in Blue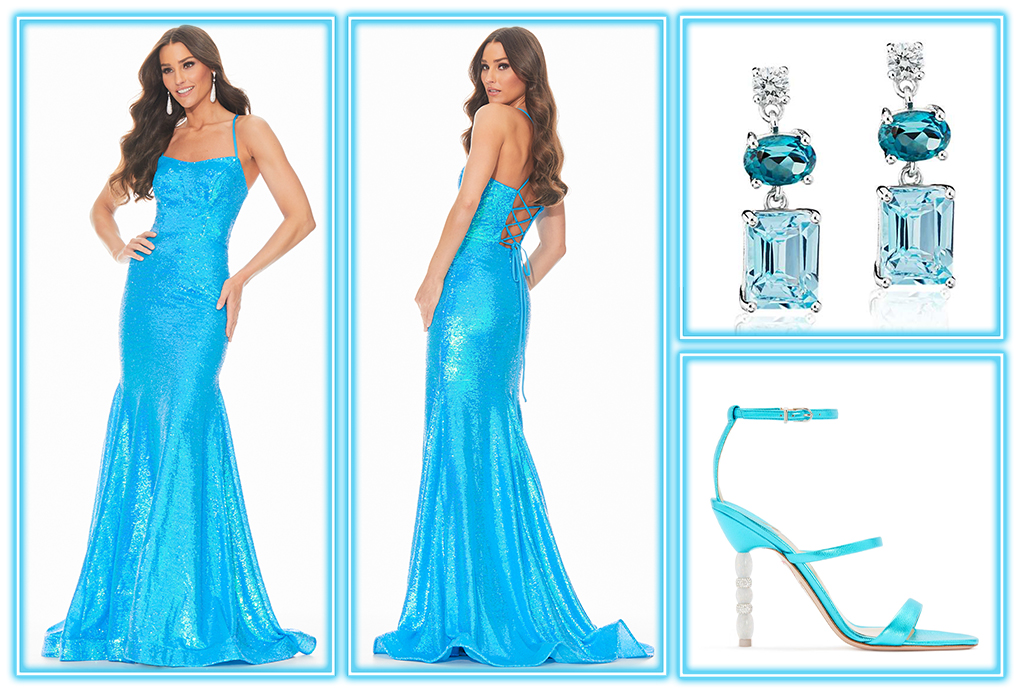 Style 11024 is a beautiful sequin gown that features a scoop neckline giving way to a fitted skirt with train detail. The dress is complete with a lace up back for a sexy look and feel! Blue Nile's Blue Topaz and White Sapphire Mixed Shape Drop Earrings and Rosalind Crystal Sandal Turquoise will complement the blue iridescent sparkle perfectly!
Hello Yellow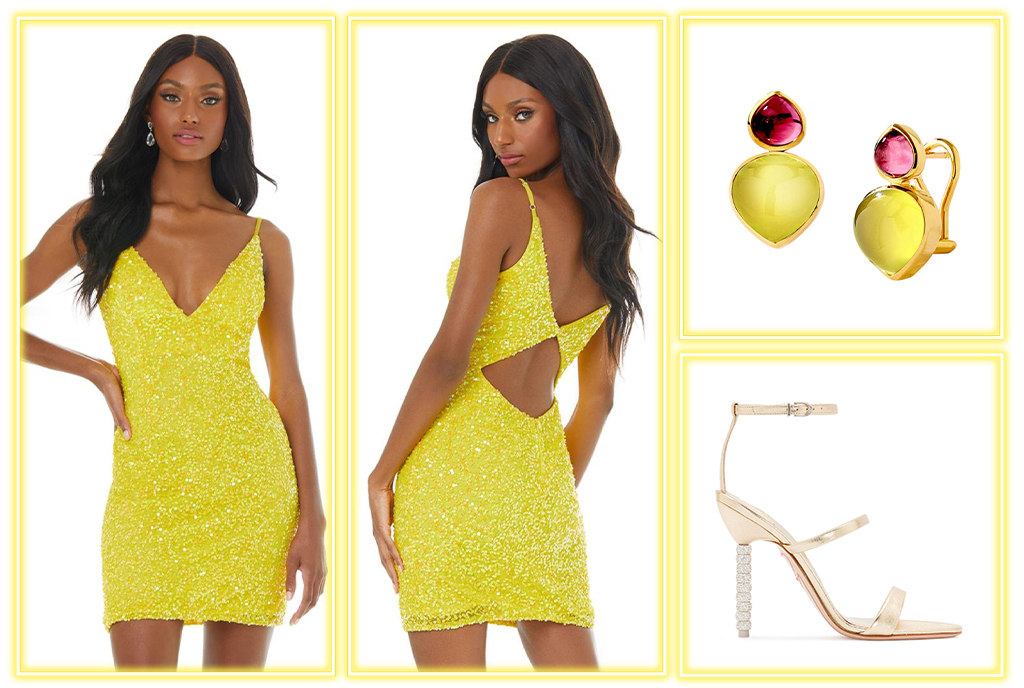 Sparkle in Style 4412! This fully beaded cocktail dress features adjustable spaghetti straps that make way to the V-Neckline and the back is complete with a sexy keyhole detail! Add a pop of pink as an accent color! Syna's Mogul 2-Stone Heart Clip-On Earrings and Amina Muaddi's Gilda Satin Sandal for super playful, fun and make this look super sassy!
Bold in Neon Orange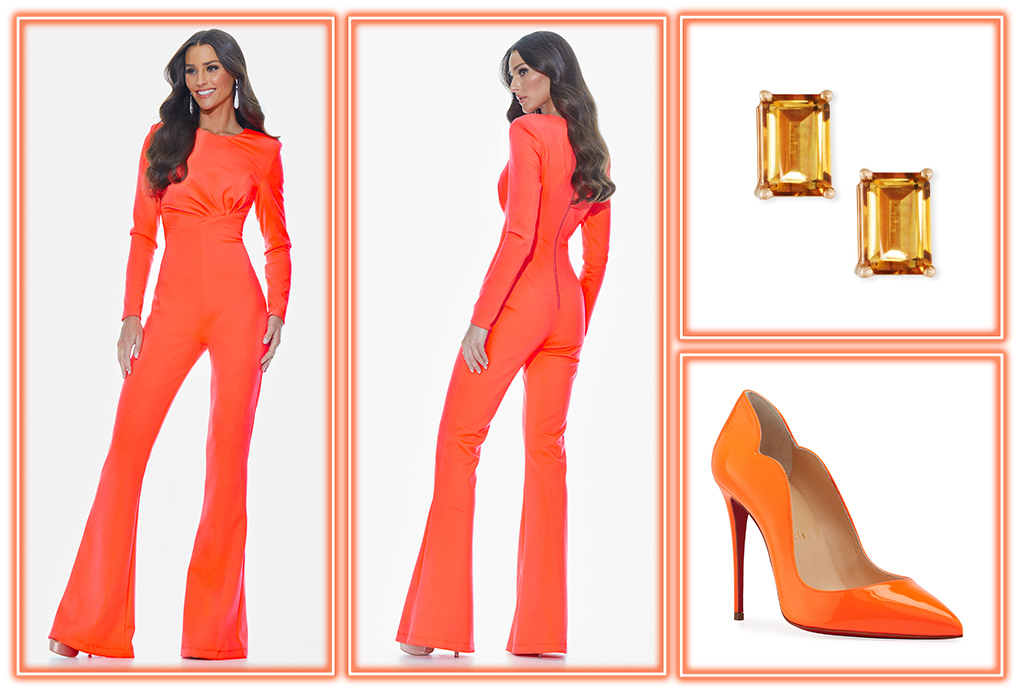 Style 11046 is so fun! This neoprene jumpsuit with flare legs and long sleeves features a bustier that has modern ruching and a back that is finished with an exposed zipper. Complete this look with KALAN by Suzanne Kalan's 14k Rose Gold Emerald-Cut Stud Earrings and Christian Louboutin's Hot Chick 100mm Patent Red Sole Pumps!