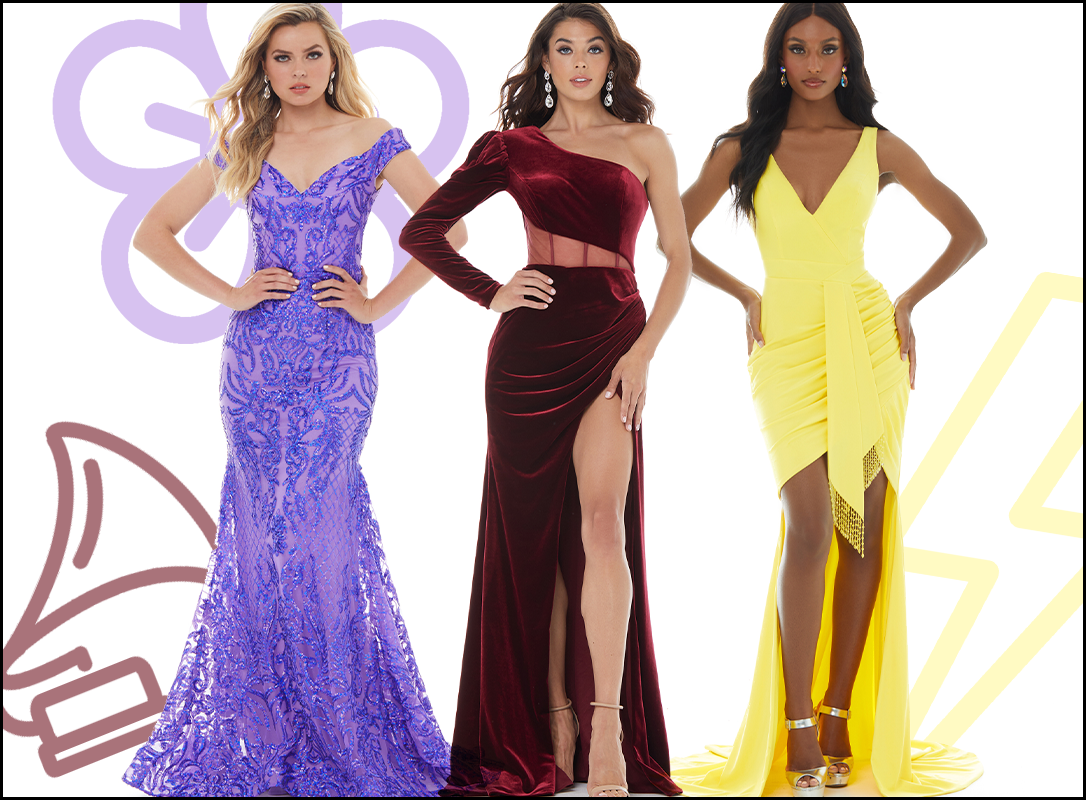 Prom is right around the corner! Whether your prom has a simple or over the top theme; we've got you covered! Keeping reading to discover our prom 2021 style guide!
Garden Party Themed Prom
The key to this theme is greens, flowers, and boho vibes! Your prom venue will look like a gorgeous magical garden party with colorful flowers, pretty lights, and a dreamy gazebo!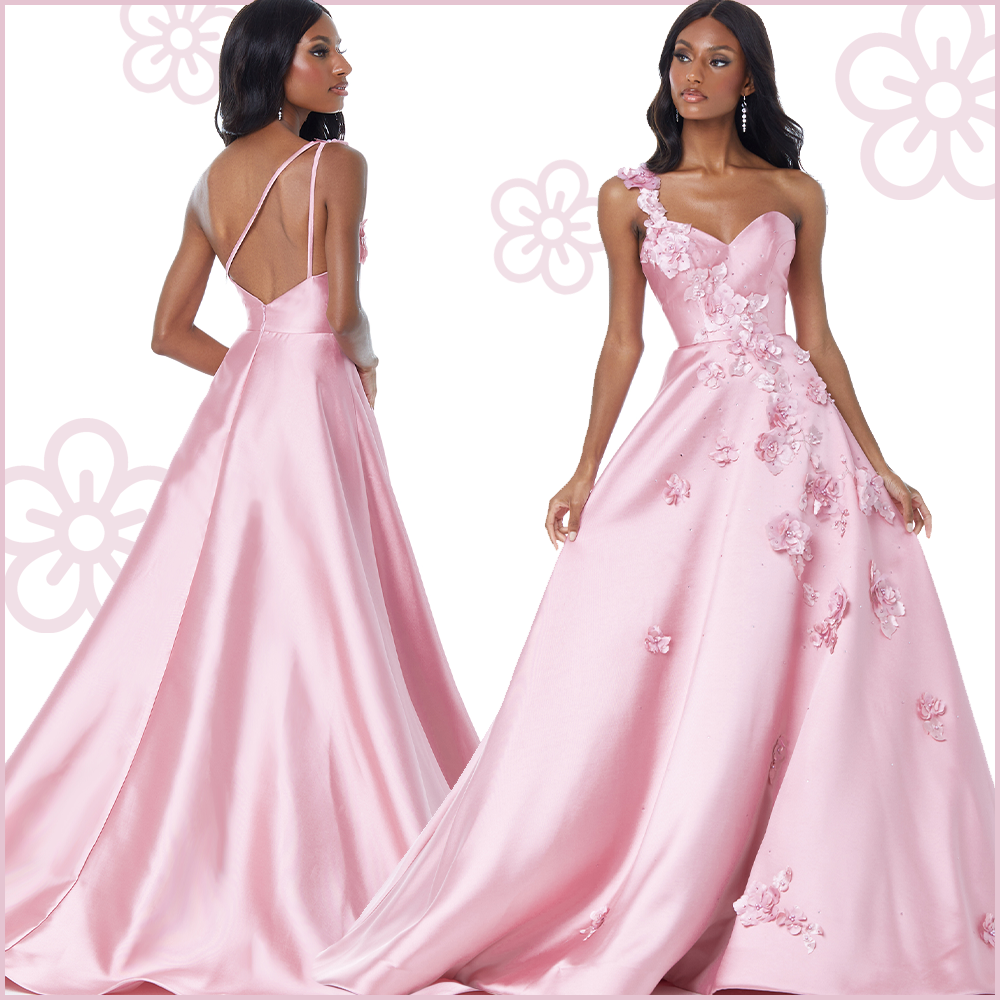 Feel and look like an enchanted fairy at your garden party theme in this ball gown with floral applique. The one shoulder strap and sweetheart bustier are adorned with floral applique that trickle down the skirt. The skirt is complete with pockets.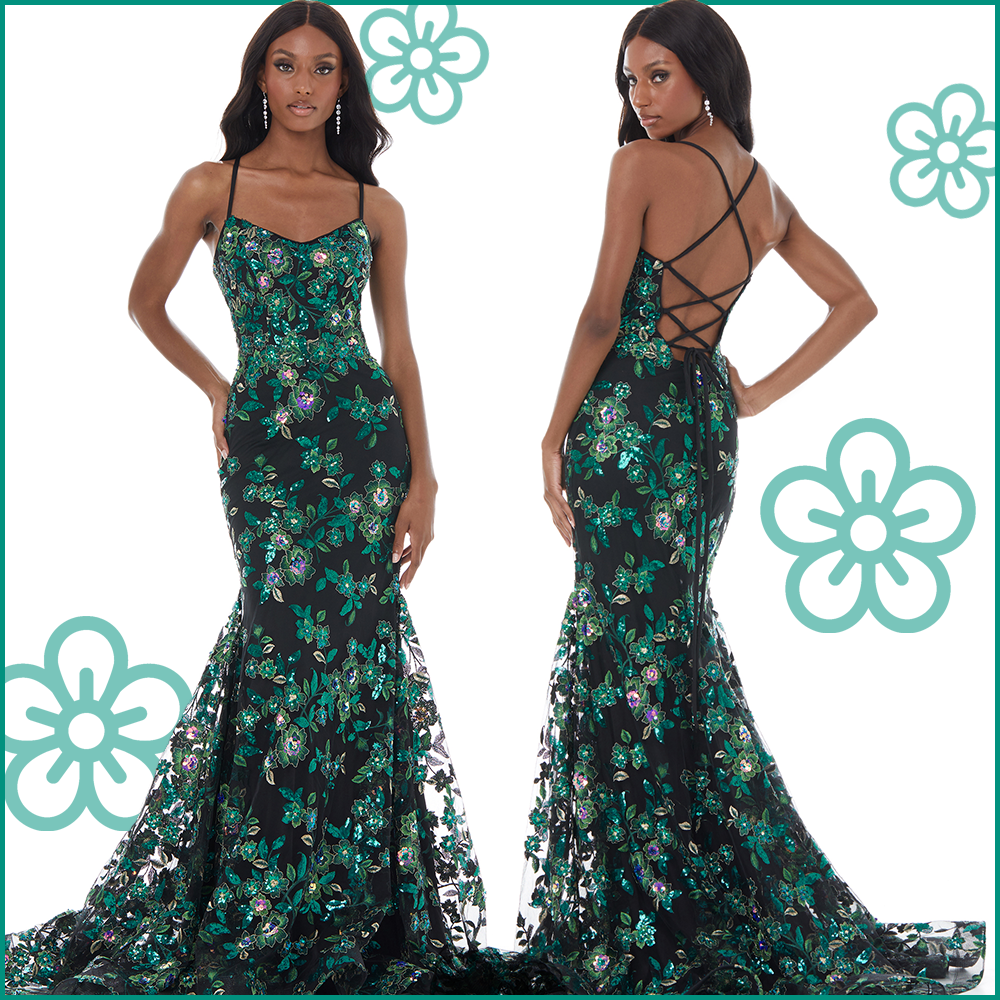 This elegant scoop neck metallic embroidered lace gown features sequin appliques throughout the dress, matching the garden party theme perfectly! The dress is complete with a lace up back for a trendy detail.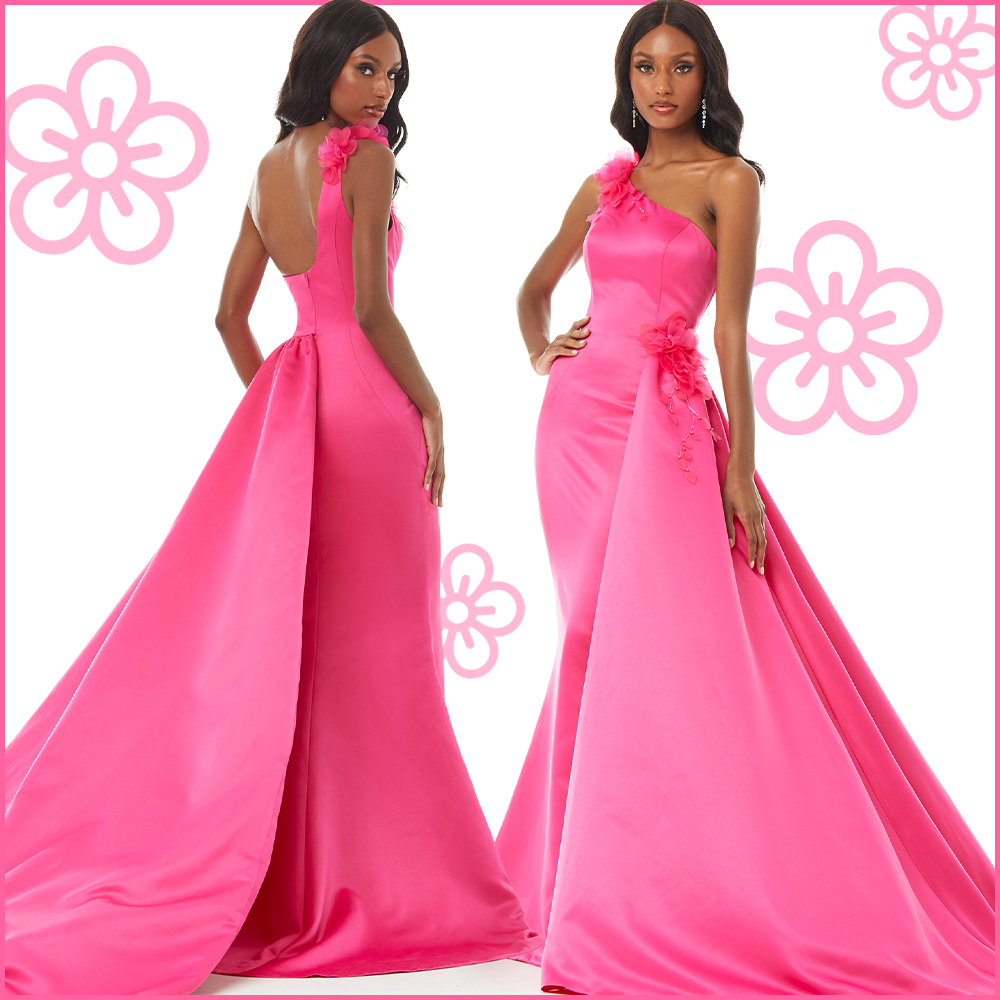 This one shoulder gown with floral applique is perfect for Prom 2021. The shoulder strap and hip are adorned with romantic floral applique. The asymmetrical overskirt flows perfectly on top of the fitted skirt. This silhouette is so simple yet so elegant and will be perfect for a garden party theme!
Old Hollywood Themed Prom
For a star-worthy theme, your prom will transform into a red carpet event. Look and feel like an old hollywood glamour iconic with some of our favorite ASHLEYlauren Spring 2021 styles!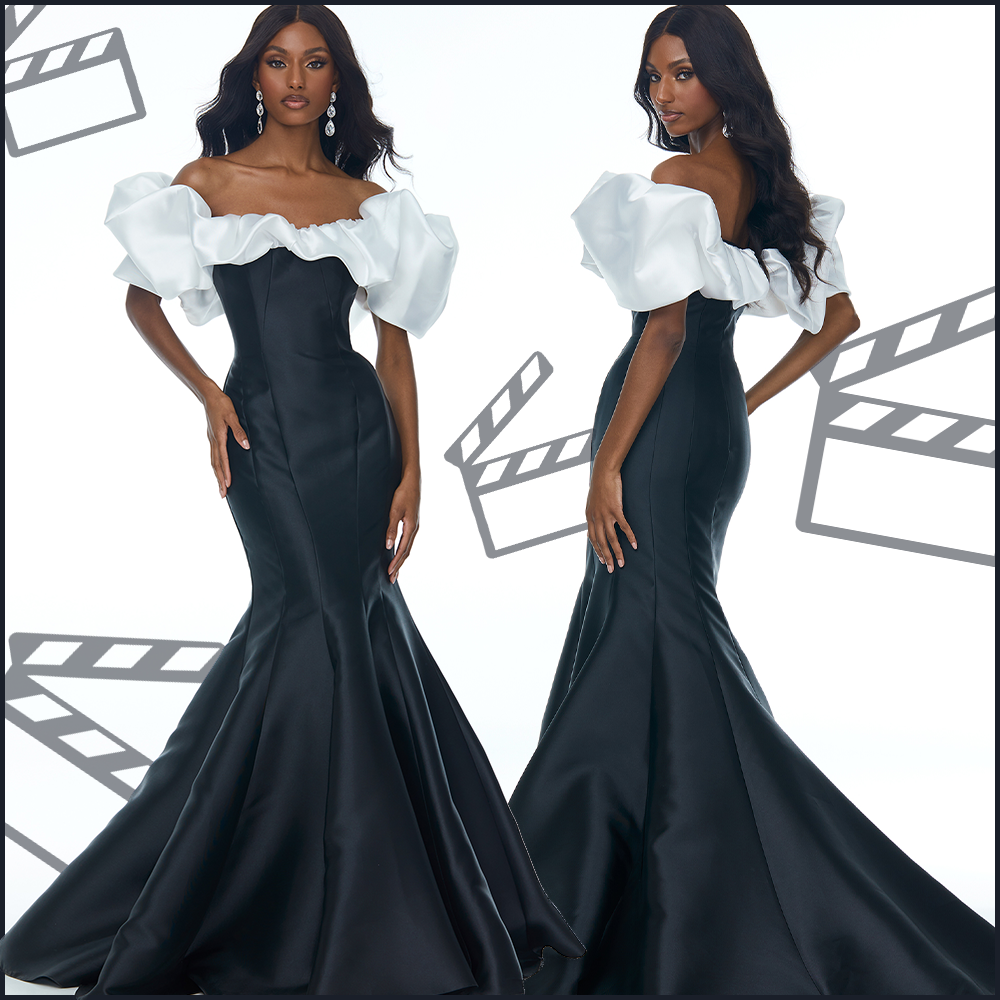 All the old hollywood glamour vibes! Major drama in this stunning off the shoulder gown featuring a puff ruffle. The look is completed with a fit and flare skirt that features a sweep train for a picture perfect silhouette!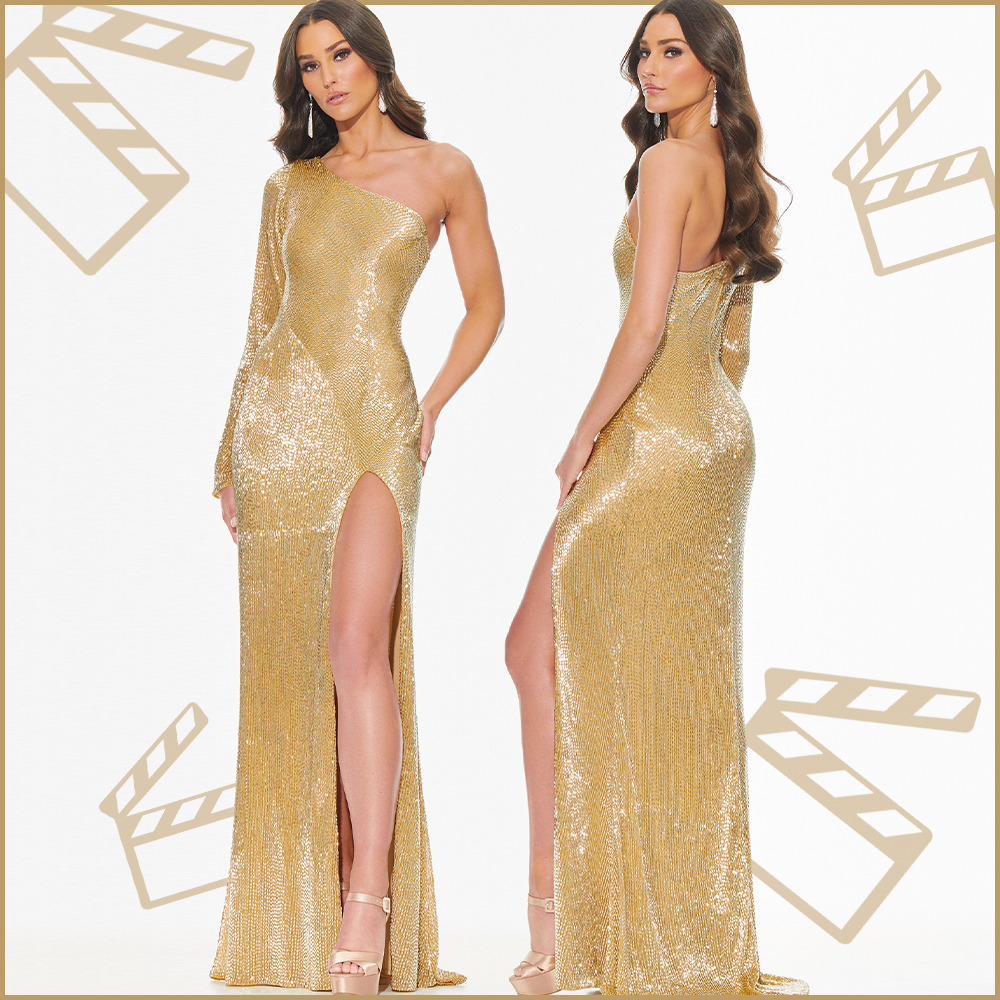 Steal the show by looking like the award! This fully liquid beaded evening gown with one sleeve is epic!! The liquid beading is perfectly placed along the bustier to accentuate your figure while the skirt is finished with a left leg slit! This style is the perfect mix of glamour and elegance!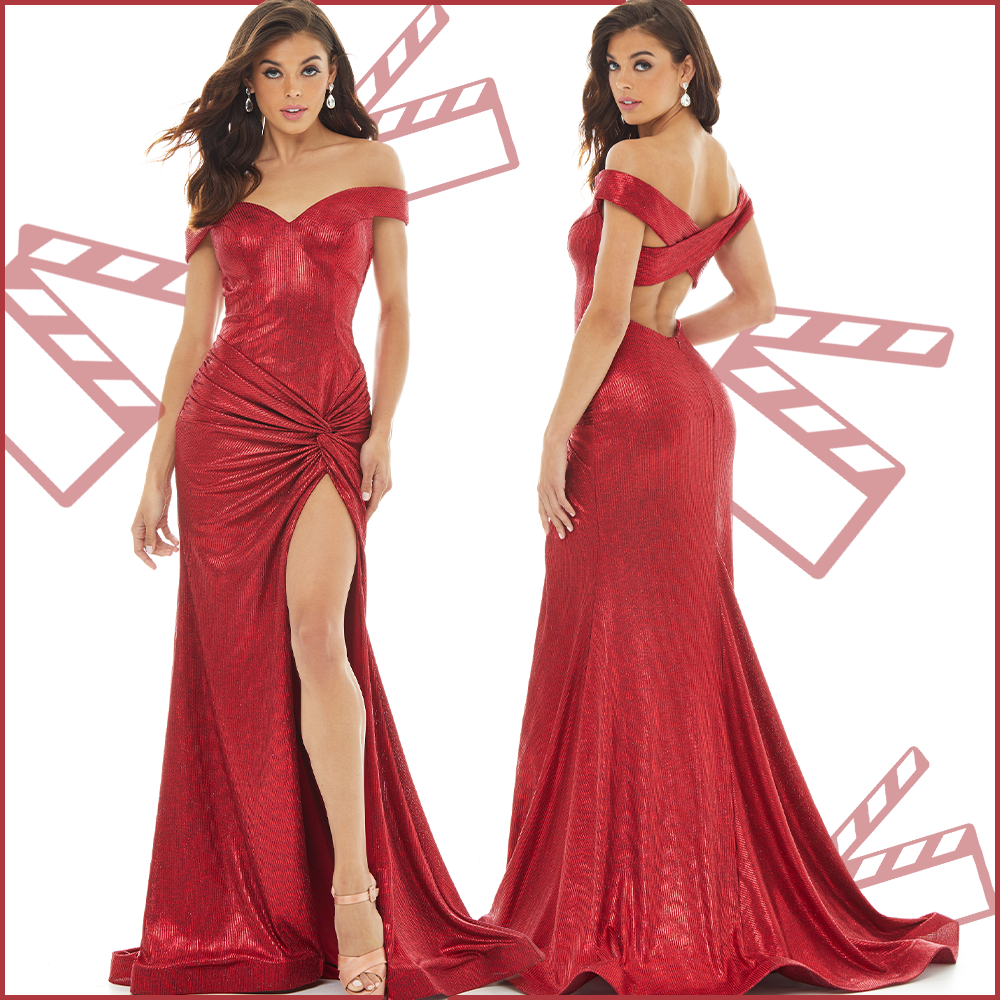 This metallic jersey off the shoulder gown is perfect for Prom 2021. Literally match the red carpet! The hip is accentuated with a twist knot detail that gives way to a high left leg slit and the skirt is finished with horsehair hem for the perfect finishing touches!
Neon Lights Themed Prom
It's so easy to stick with the usual traditional prom colors like gold, nude, or black, but make your night stand out with a trendy neon theme. Check out the styles that are sure to brighten up the party.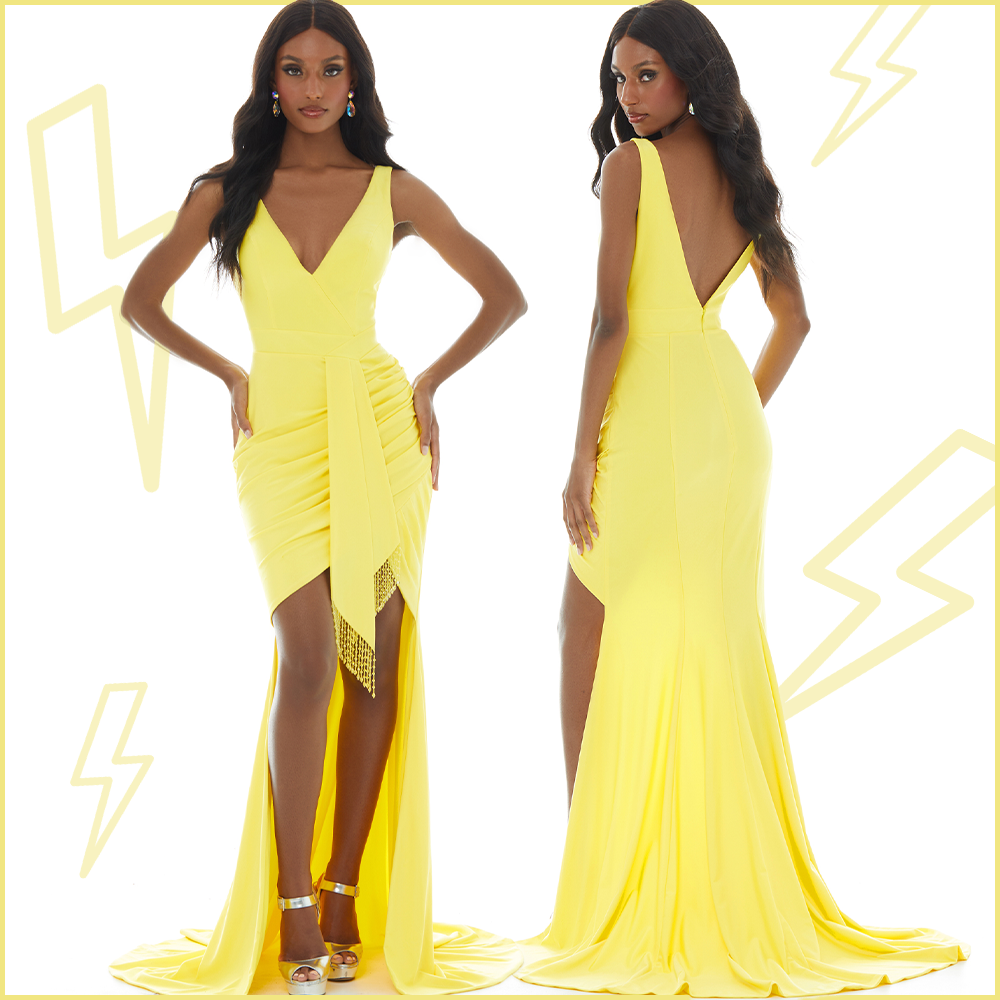 Dare to stand out in this neon yellow, V-Neck jersey gown featuring ruching and a high-low skirt. The look is accented by a faux tie waist detail trimmed in fringe! It's bold and daring for a super fun prom theme!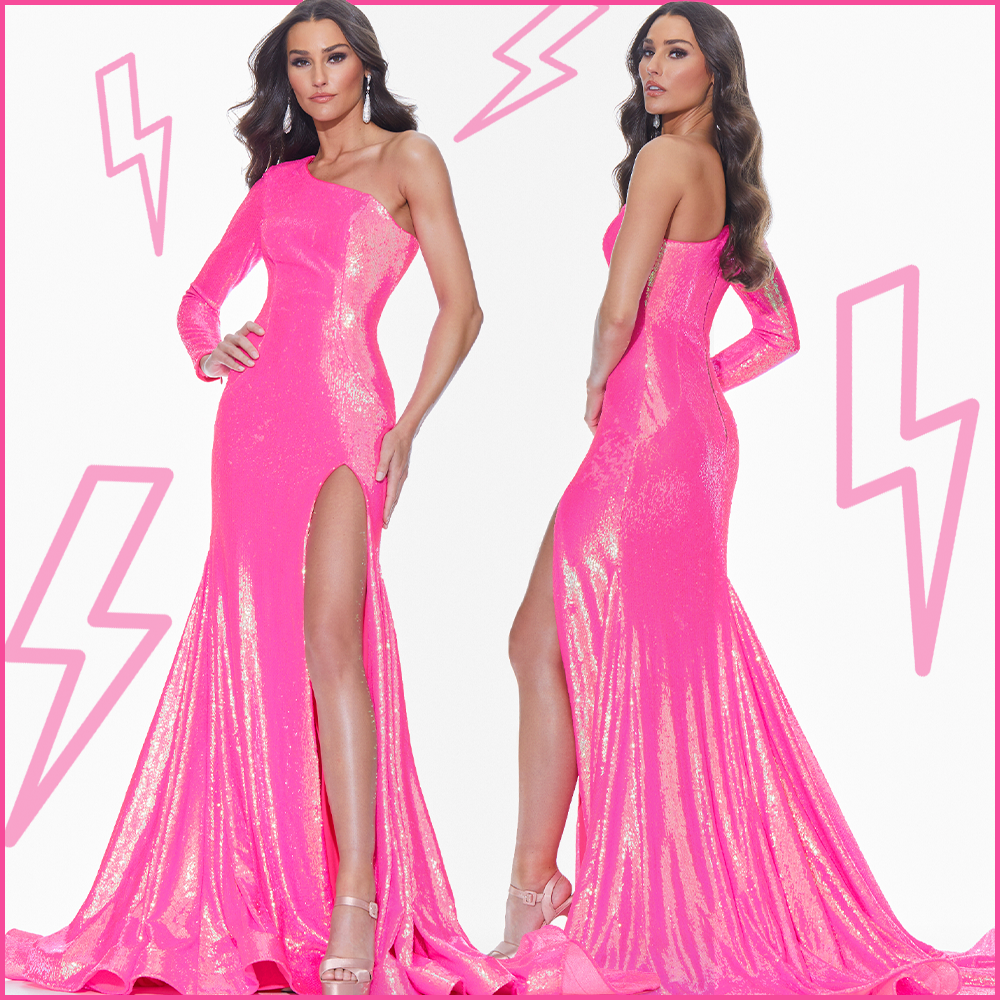 This dress is the definition of perfection and this color was made for a neon theme! This fully sequin gown features a one shoulder neckline with a one sleeve detail. The gown is complete with a full train, high left leg slit and the look is finished with an exposed zipper.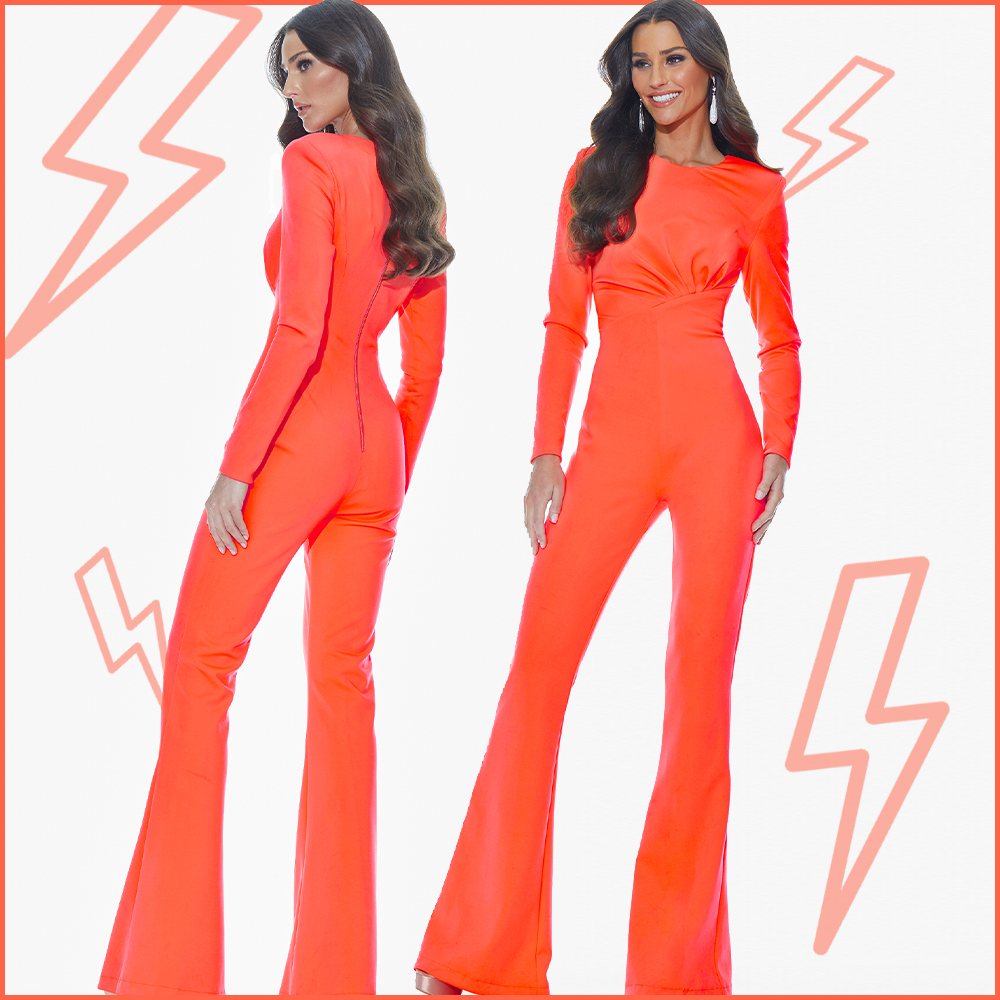 We love this neoprene jumpsuit with flare legs and long sleeves. The bustier has a modern ruching and the back is finished with an exposed zipper. Perfect for a neon themed prom! It's different, unique, super comfy and great for dancing the night away!
Starry Night Themed Prom
Some might say this theme is basic, but we say it's a classic. The venue will be decorated with lots of stars, lights and moons to create a romantic and magical ambiance.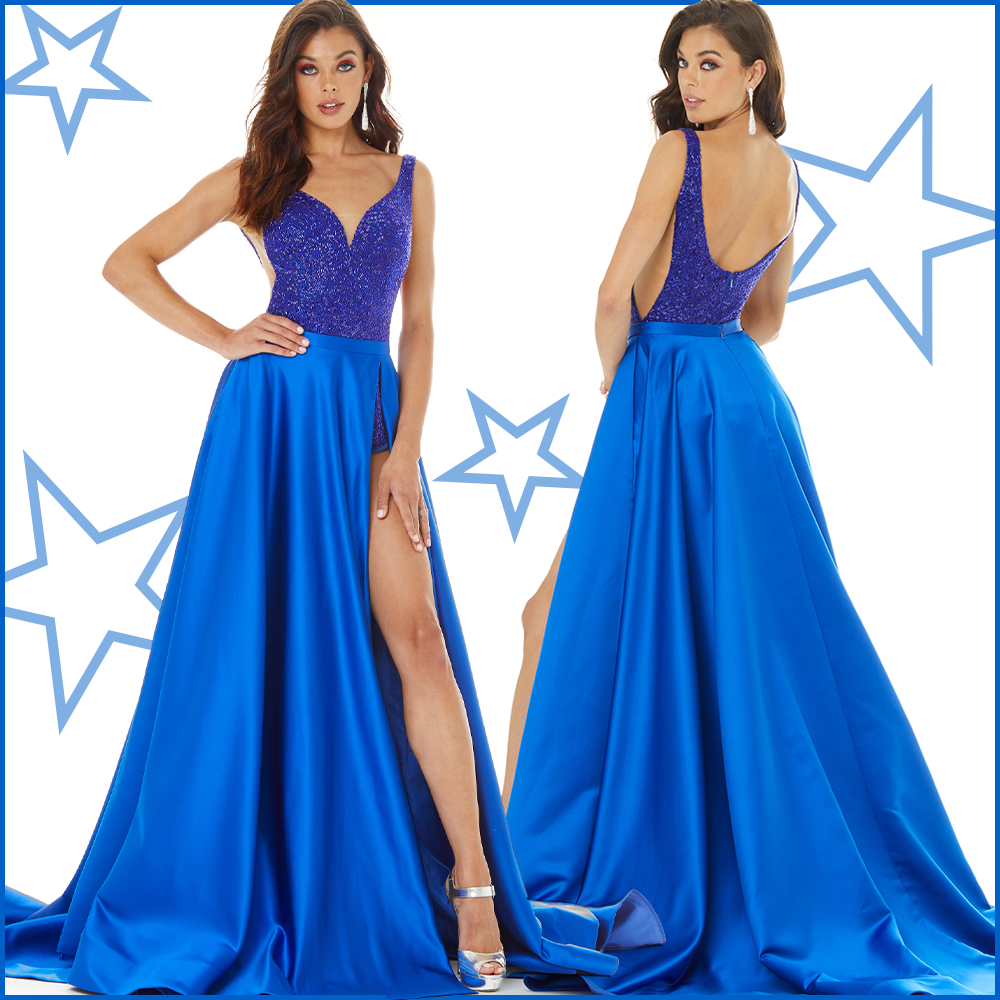 Match the midnight sky in this ensemble! Dare to be different at your next prom with one of our bodysuits. The beaded bodysuit features a V-Neckline with sheer illusion sides. Complete the look with an ASHLEYlauren organza or satin overskirt for all the drama!
This style gives us all the galaxy vibes with its two-toned blue and purple fabric! Shimmer the night away in this metallic V-Neckline gown. The bustier has spaghetti straps and a wide waistband. The A-Line skirt is complete with pockets for carrying the essentials; lip gloss and your phone!
Masquerade Ball Themed Prom
A mysterious prom with a fancy masked ball. Channeling 18th century France with castle decorations, chandeliers, and ornate masks, a Masquerade Ball is a classic prom theme!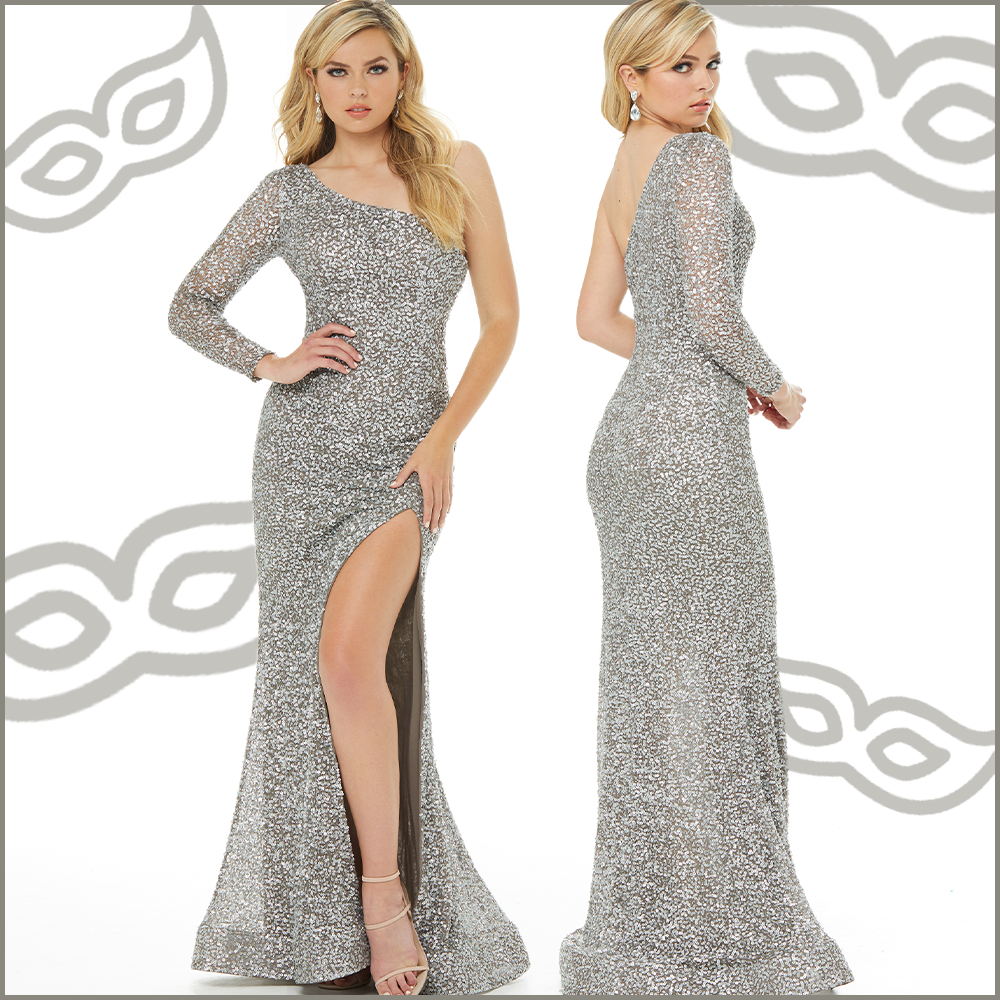 This fitted hand beaded dress features a one sleeve and a left leg slit. This silhouette is perfect for a masquerade Ball! Pair this style with a silver mask for finishing details!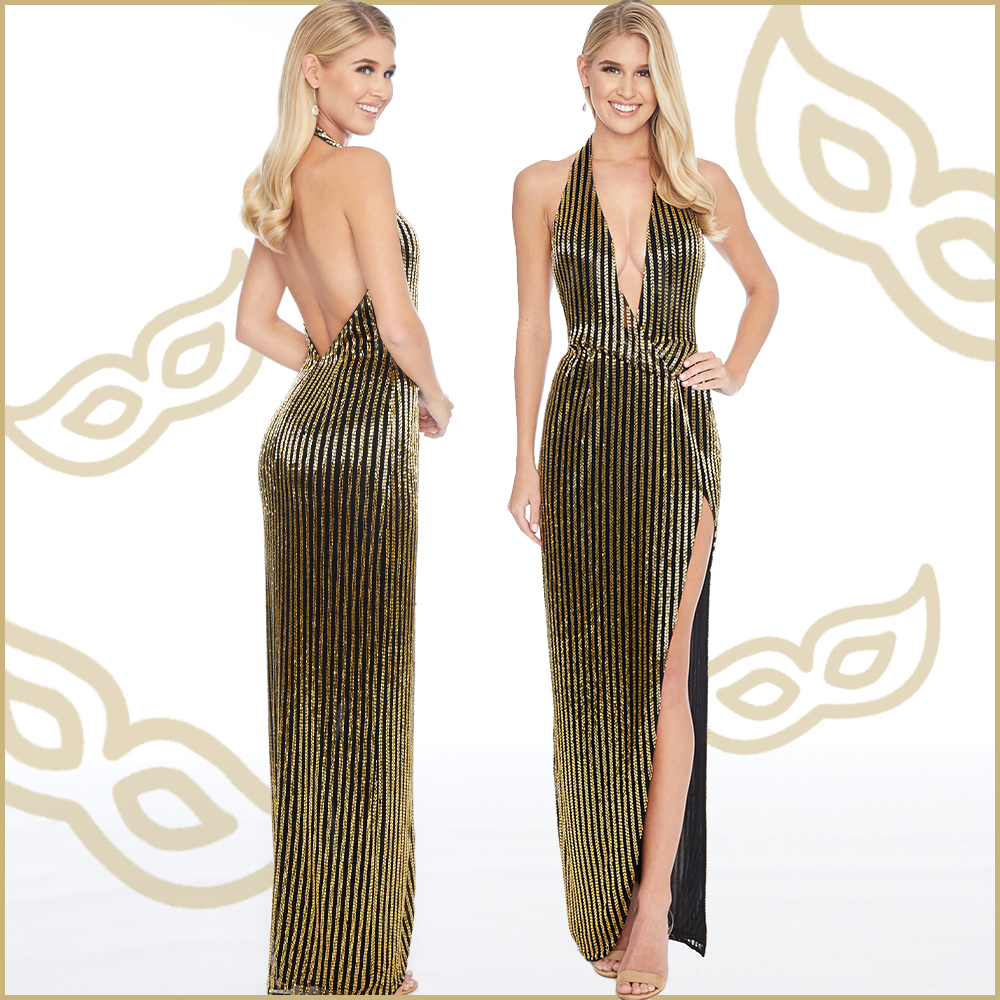 Turn heads in this sexy halter beaded gown with a plunging neckline. The draped bustier adds a unique touch giving way to the fitted skirt with high slit. Add either black or gold accessories to this silhouette to complement the colorway!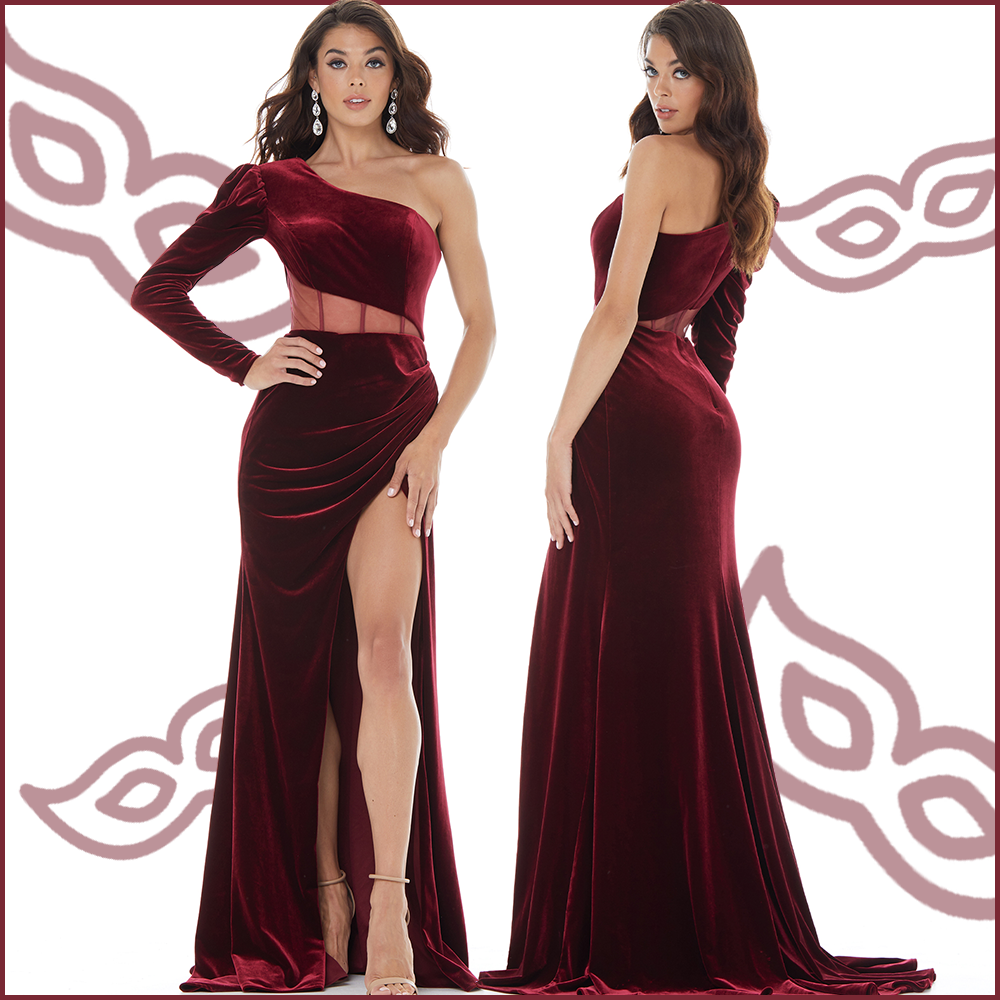 Talk about drama! We love this one shoulder velvet gown with exposed boning. The puff sleeve is complete with a ruched detail while the skirt is complete with a slit. This style was made for a Masquerade Ball as it offers a modern look to a classic theme!
Country Themed Prom
Grab all the hay bales, wild flowers and cowboy boots! The whole room will look super rustic and cozy. Here are our favorite ASHLEYlauren styles for a country themed prom!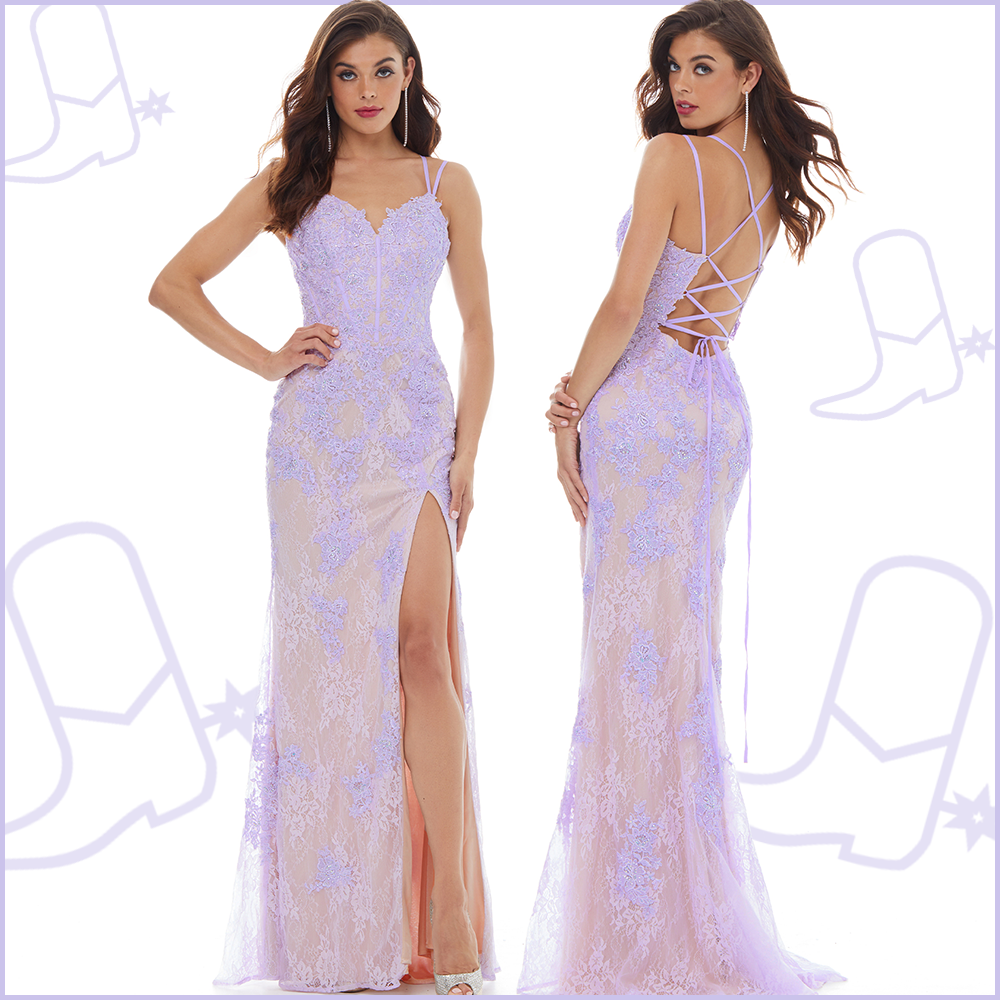 Stay on trend in this lace embroidered gown with lace up back. This fitted gown is adorned with floral lace applique that trickles down the skirt which is complete with a slit. Complete this look by accessorizing with fresh flowers in your hair for a western look and feel!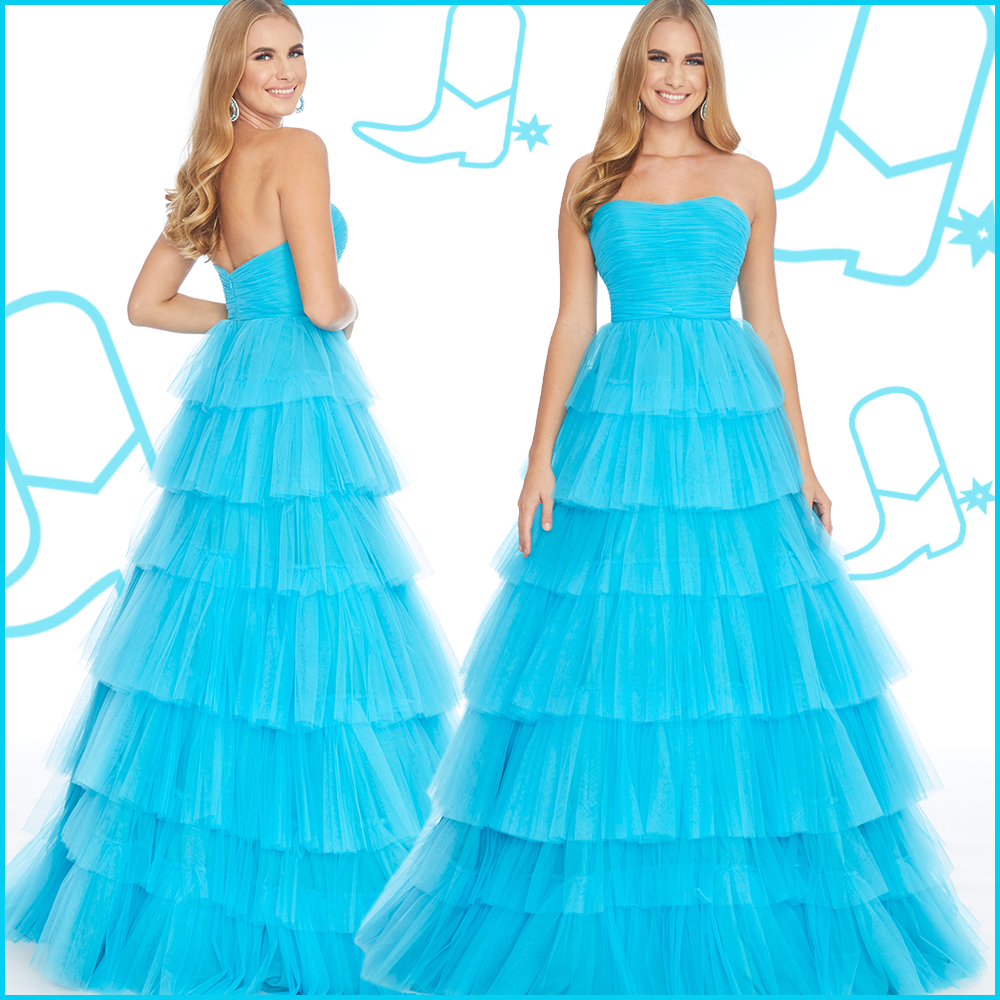 Dazzle the night away in this amazing ball gown. The strapless ball gown features a multi-tiered skirt that is sure to turn heads! It's a simple silhouette that is perfect for a country themed prom.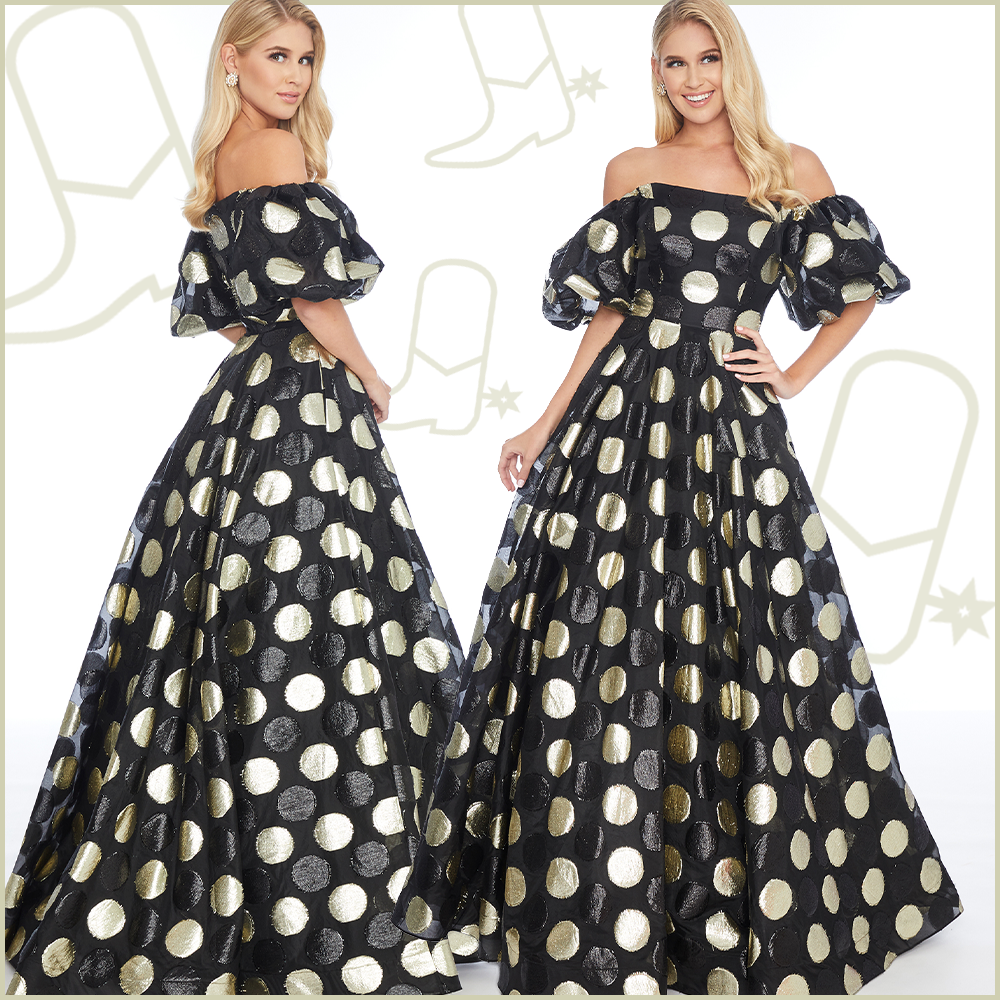 Show off your glamorous and fun side in this polka-dot gown that features dramatic puff sleeves! This is bold, different and super unique for a country themed prom! Finish this look with a pair of cowboy boots and you're good to go.
Disco Fever Themed Prom
Make your prom night one to remember by dancing the night away under disco balls, while listening to 70's music and wearing ASHLEYlauren of course!  
Who said you have to wear a dress, be bold in this sequin one shoulder jumpsuit with a bell sleeve. This jumpsuit is perfect for Prom 2021 as it gives us some major disco fever vibes! It's fun, flirty and super daring! We are obsessed!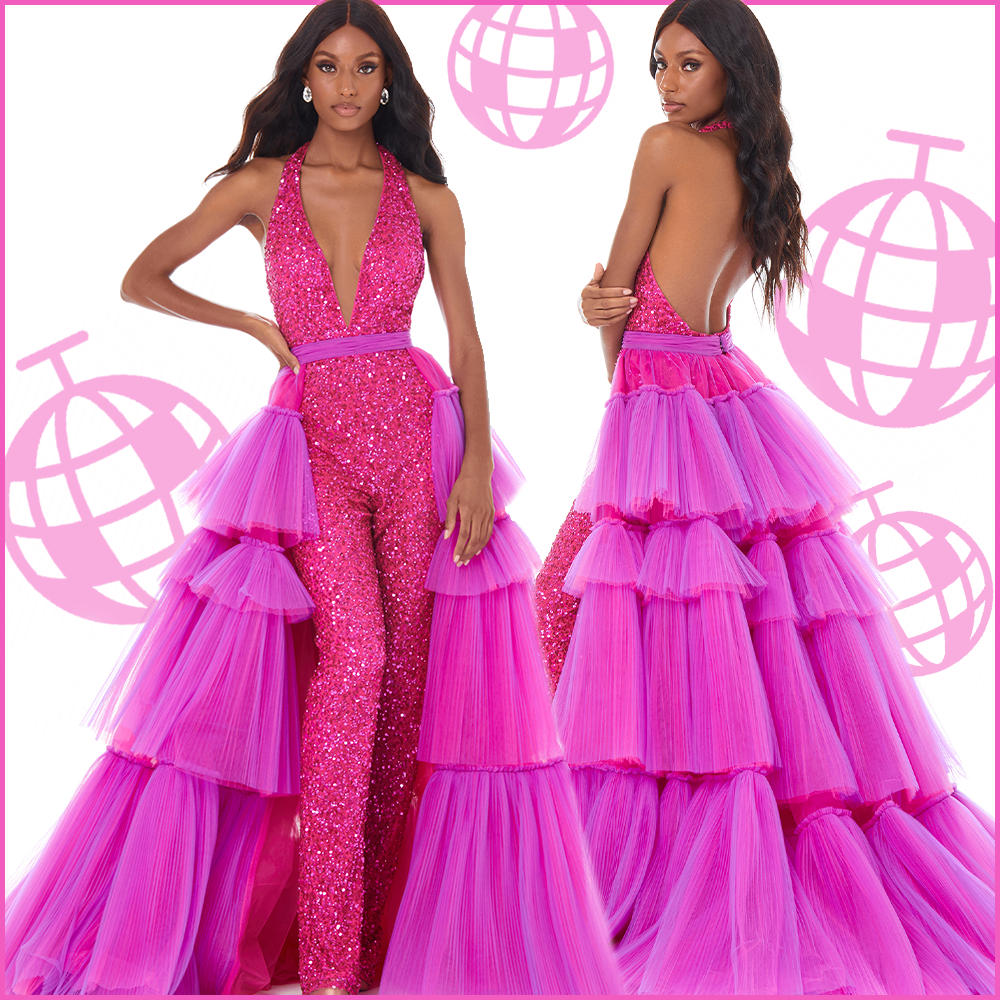 Shine all night in this hand beaded halter jumpsuit. The jumpsuit has a plunging neckline, low back and straight leg pants. Don't forget, it has pockets! Add some drama to your jumpsuit by pairing it with this overskirt. The pleated tiered overskirt is perfect for a disco fever themed prom!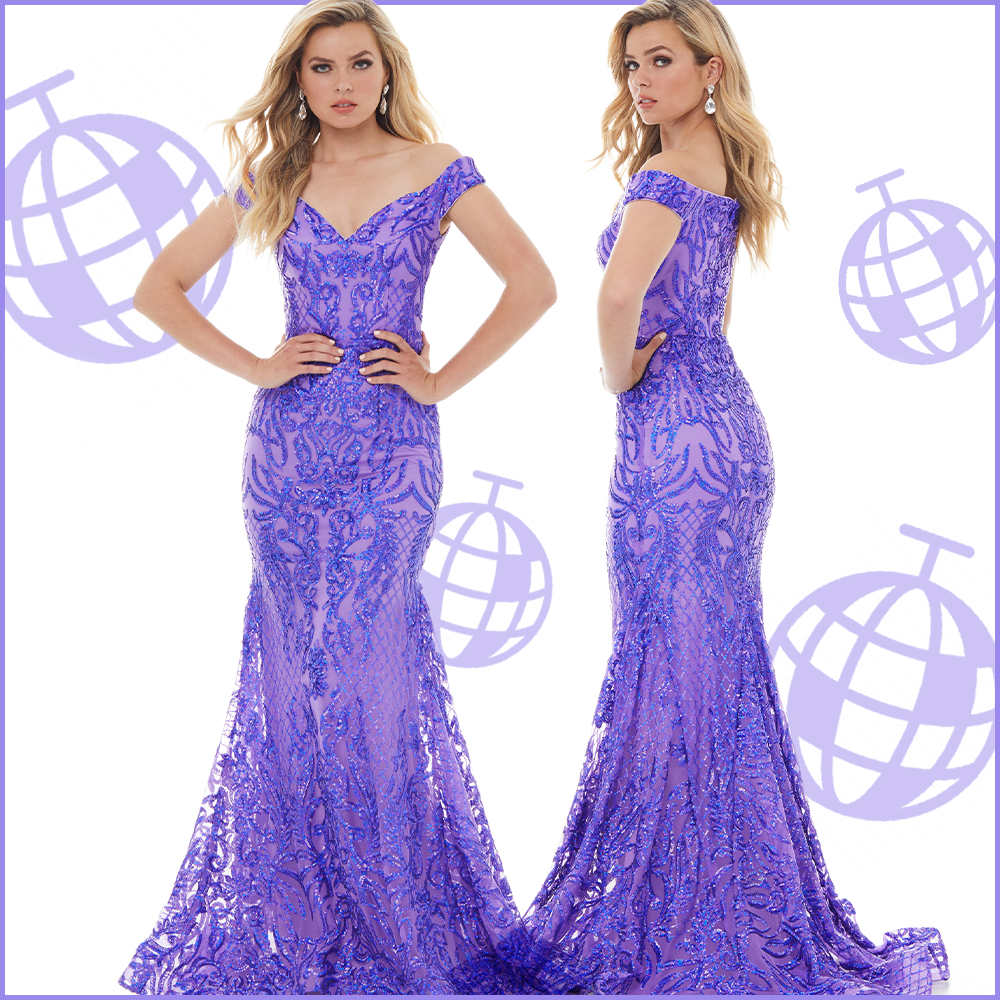 Make an entrance in this off shoulder V-Neckline sequin evening gown. This electric purple is perfect for a disco fever themed prom! The sequins are iridescent and perfectly placed to accentuate your body while the skirt is finished with a horsehair hem!
Great Gatsby Themed Prom
For a fun update on the roaring '20s theme, steal inspo from The Great Gatsby. Think shiny gold accents, fringe and feathers! See what silhouettes we are currently obsessed with!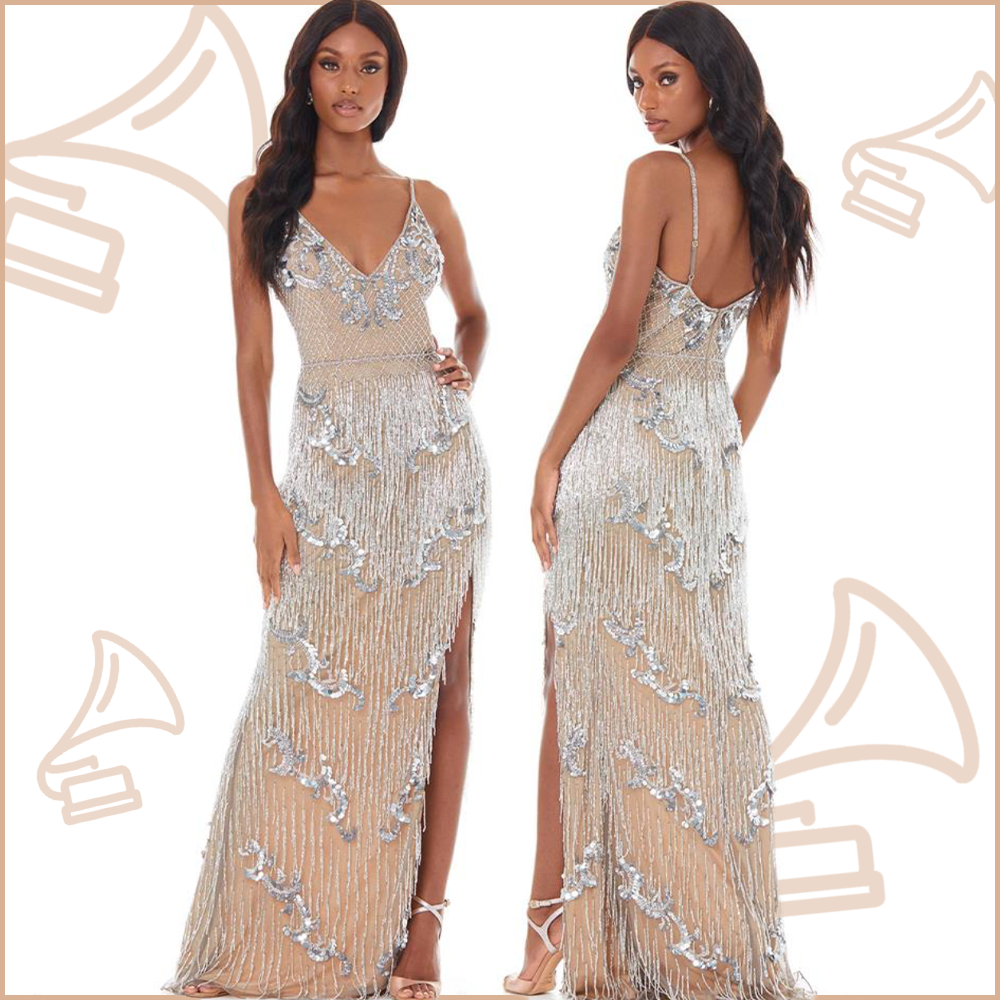 Flirty in fringe! This V-Neck gown has adjustable straps to provide the perfect fit. The fully lined skirt is embellished with an intricate bead pattern and fringe. This dress is finished with a slit for a sexy accent!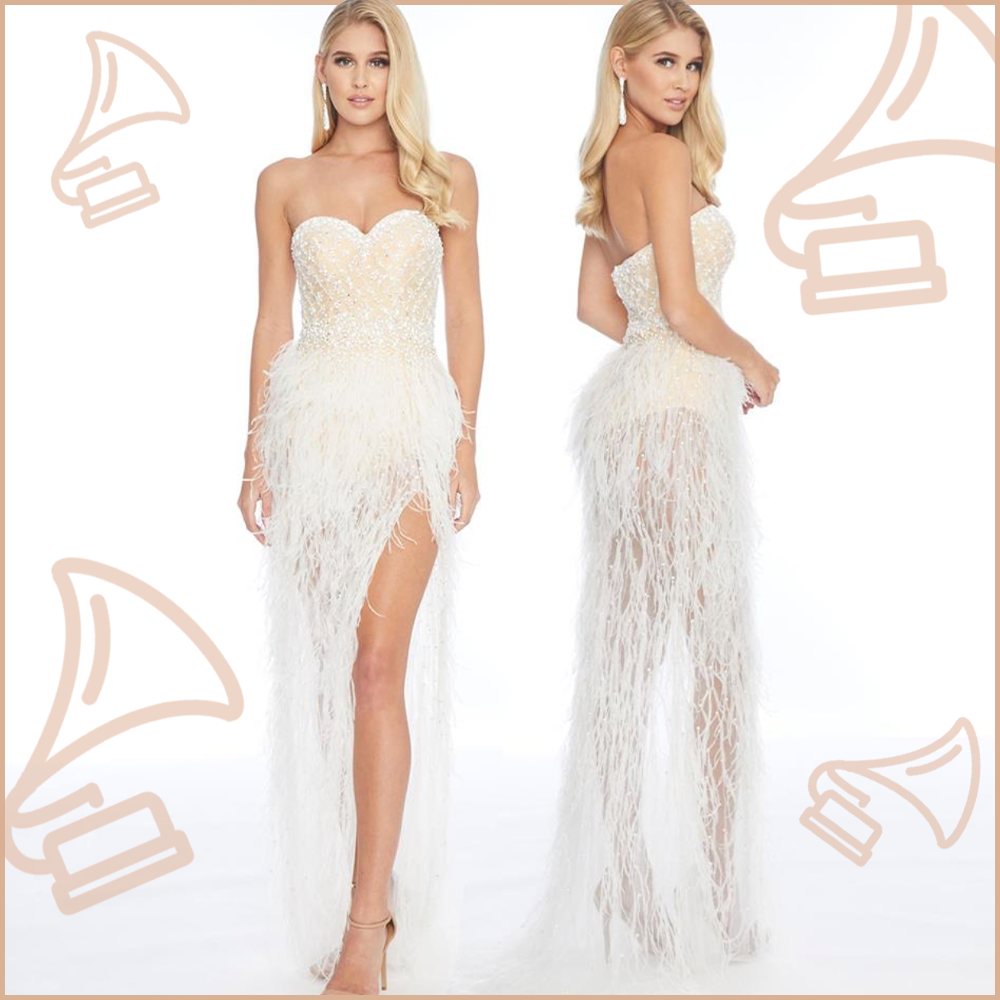 Be fabulous in feathers! This sweetheart neckline with a beaded bustier is a show-stopper. The built in bodysuit accentuates the body and provides an amazing fit. The fitted skirt is embellished with hand-sewn feathers and a slit. Add a feather headpiece and you're good to go!