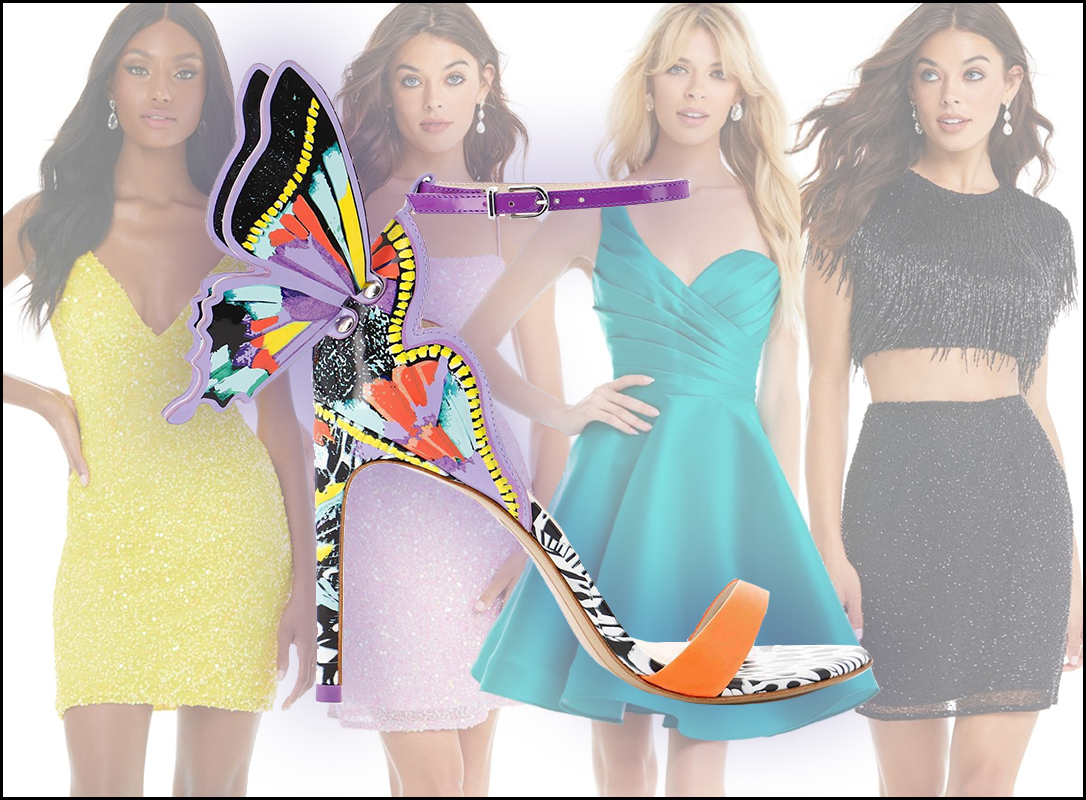 1 Accessory, 4 ASHLEYlauren Styles, is that possible? Of course! Keep reading to learn how we highlight 1 killer accessory to compliment 4 iconic ASHLEYlauren styles!
This Sophia Webster's Chiara Sandal is epic! This heel features a screen-printed butterfly wing with super fun vibrant pattern bursts! This season's highlight colors; lilac, teal, yellow and orange and hints of black and white, make this accessory very versatile for so many different fabrics, silhouettes and of course styles!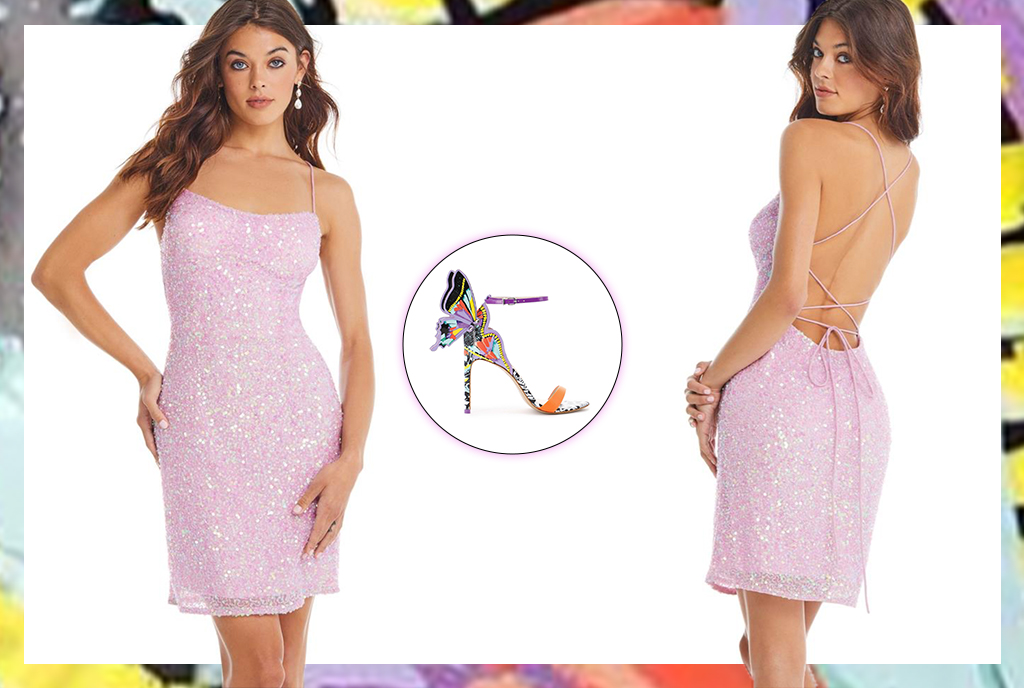 Be flirty and fun in this fully beaded cocktail dress with lace-up back. Sophia Webster's Chiara Sandal will compliment the lilac accents! Remember, it's daring to be bold with your accessories when wearing a dainty color!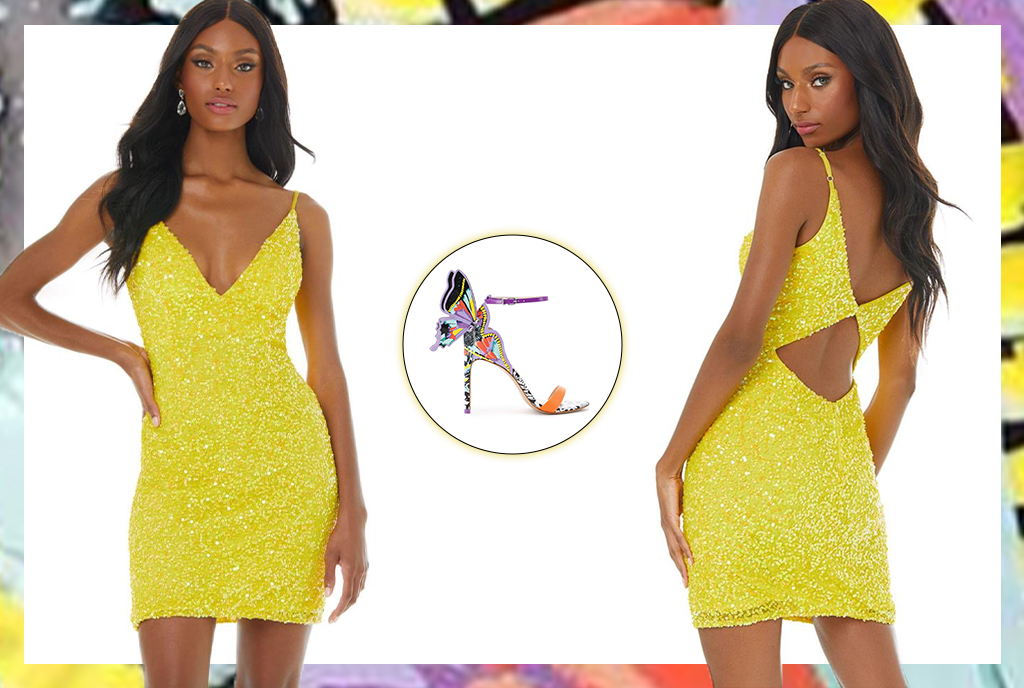 Sparkle in this fully beaded cocktail dress. The adjustable spaghetti straps make way to the V-Neckline. The back is complete with a sexy keyhole. Yellow is a hard color to accessory for as there are many shades of yellow! But, have no fear Sophia Webster's Chiara Sandal is a perfect match! Bright, fun and definitely matches yellow's energy!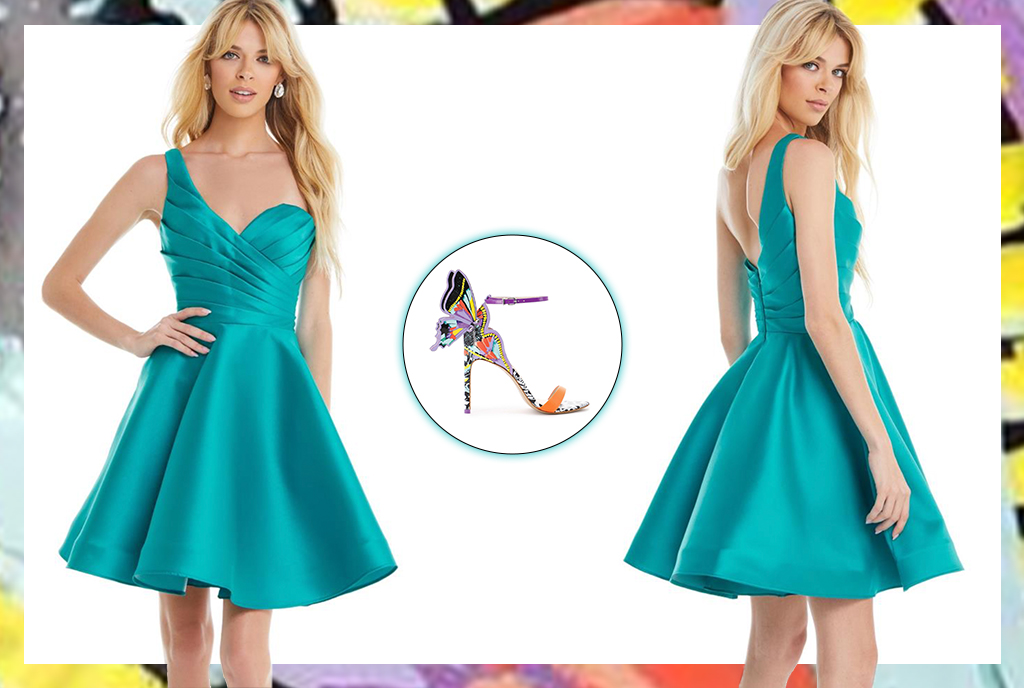 This elegant one-shoulder cocktail dress features a ruched bustier that gives way to A-line skirt! With such a classic silhouette, spicy it up with a bold accessory like the Sophia Webster's Chiara Sandal! Plus – it adds the extra girly touch with its screen-printed butterfly wing details!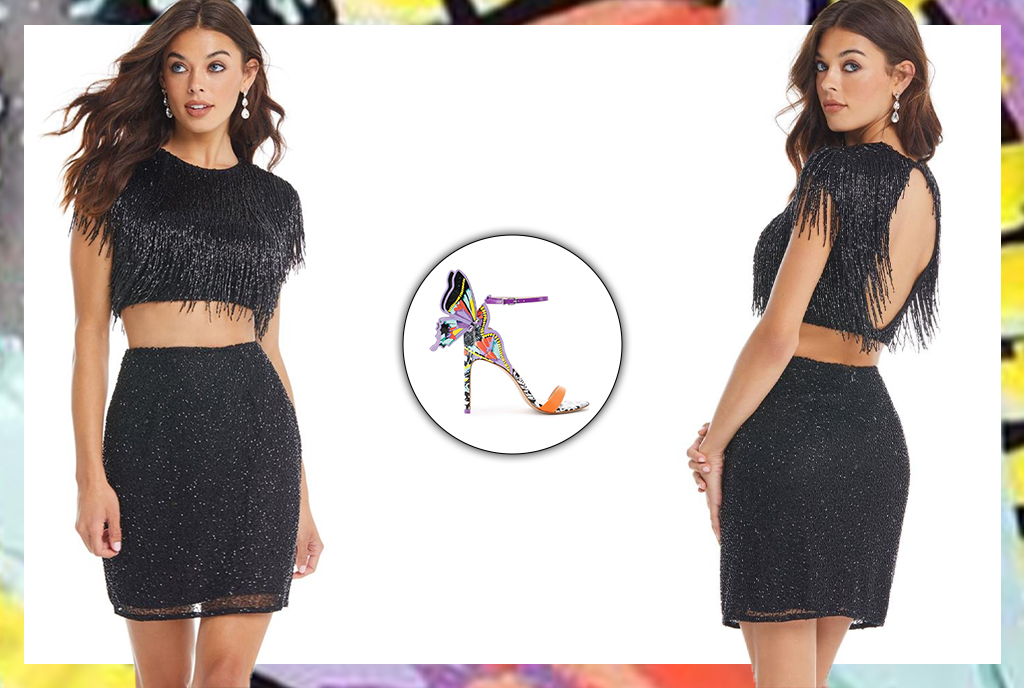 Who doesn't love fringe? This two piece gown features a fully fringe top with a keyhole back. While, the fringe top is paired with a fully beaded fitted skirt! This LBD deserves the perfect pop of color and Sophia Webster's Chiara Sandal does just that! Thank us later!