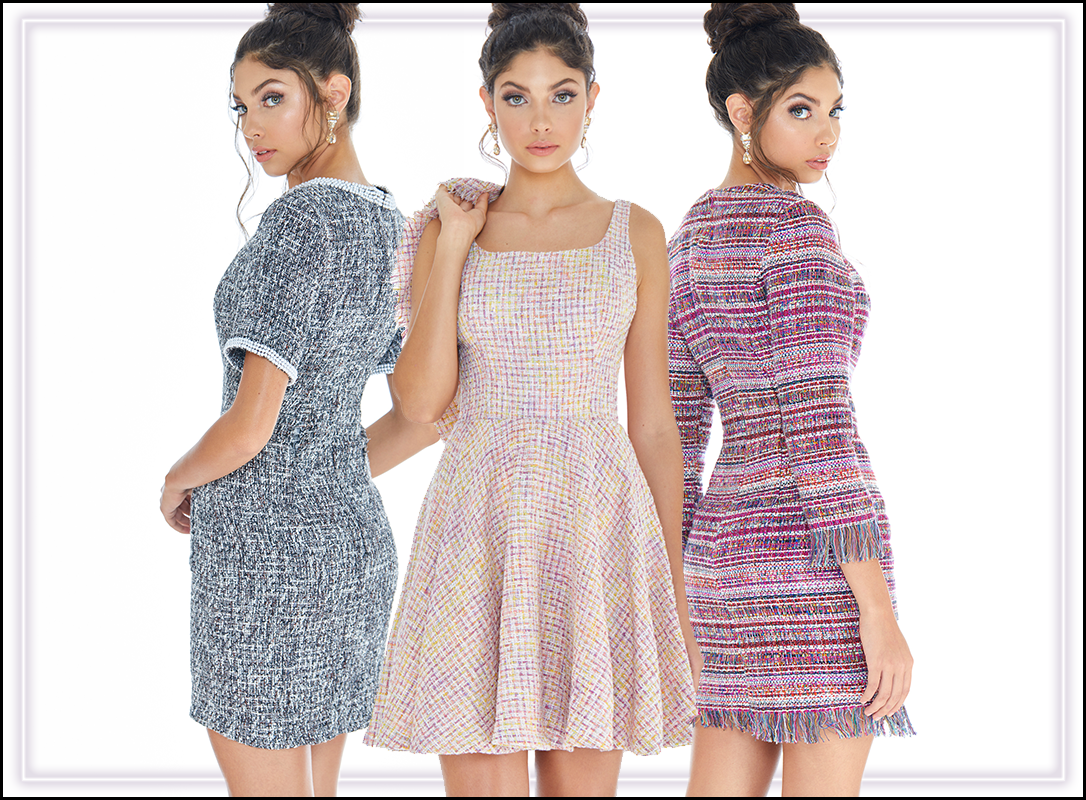 We're obsessed with tweed! It's perfect for a pageant check in, interview or your next big appearance! Here's our tweed style guide so you can get ready for all of your events. Which one is your favorite?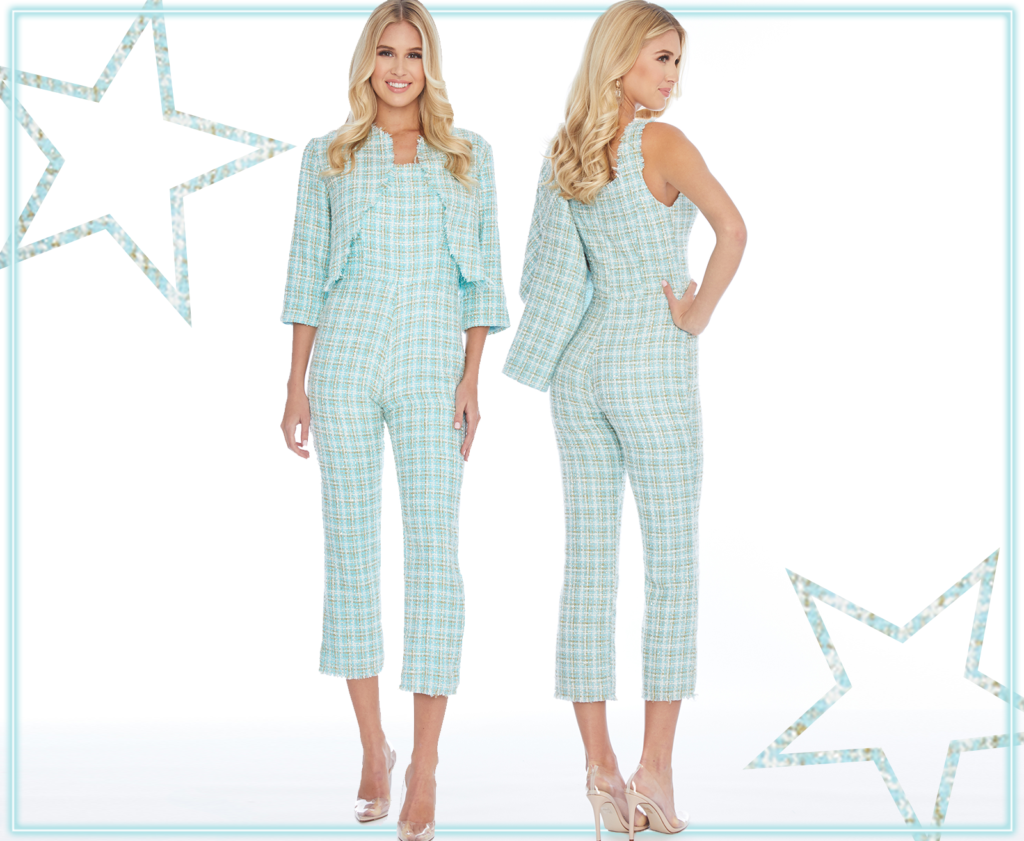 Style 1883 is essential! This tweed jumpsuit is perfect for any occasion. The jumpsuit is a slim fit pant style that features an adorable bolero jacket! Pair this look with clear patent leather heels as seen, pearl jewelry details and you are ready to go!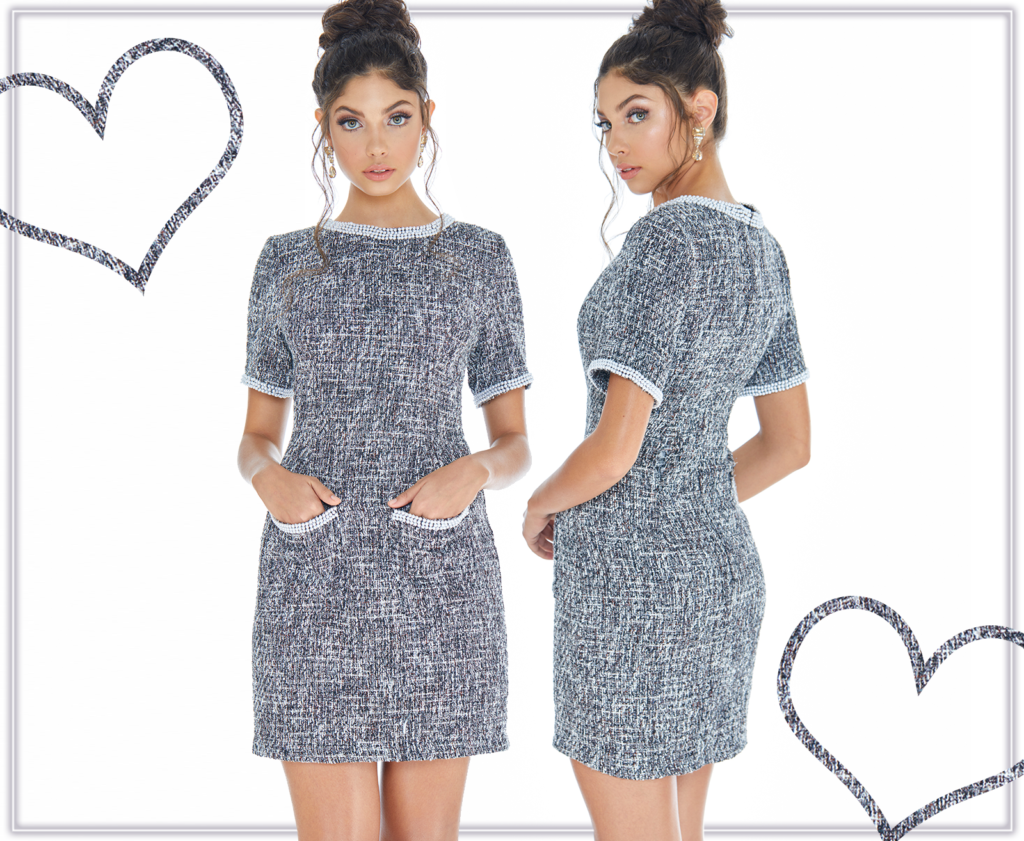 Look super chic in this tweed cocktail dress! It features a crew neckline, cap sleeves and front pockets! Each element is trimmed with pearl details! This look will definitely make a statement!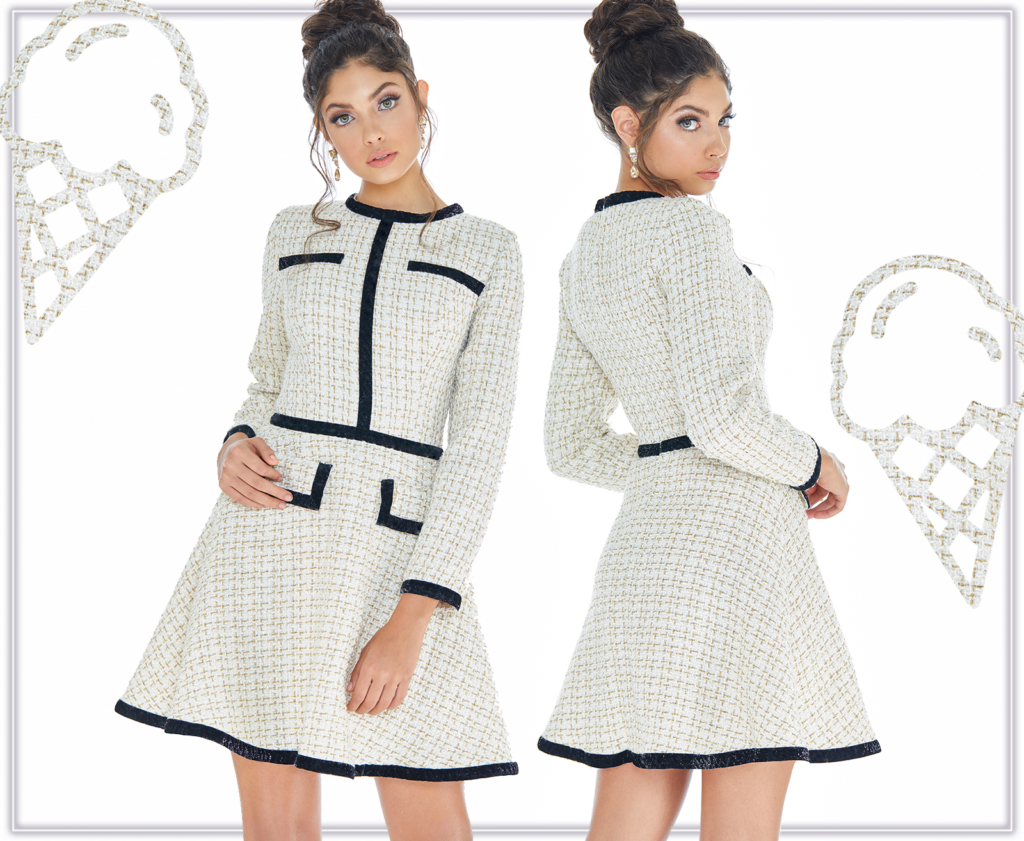 Channel your inner boss babe in this look! The pockets and waist are trimmed in black velvet for a modern yet super fashion forward flare! We love how timeless this look is!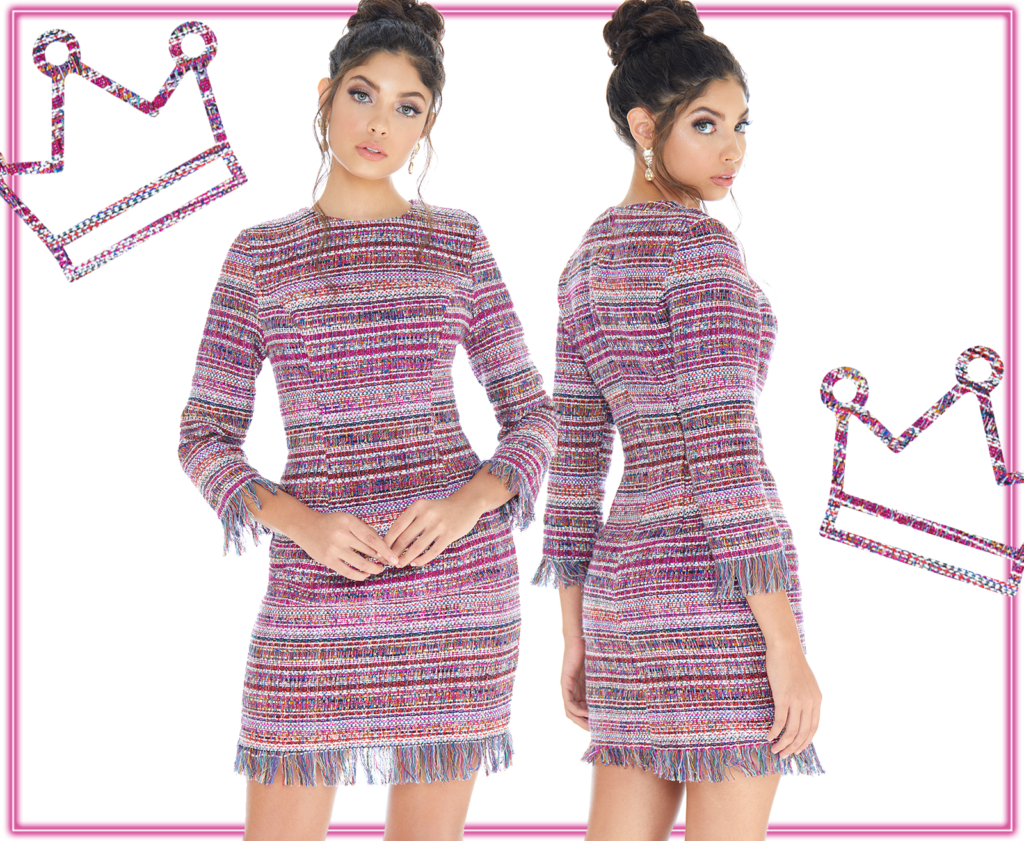 Style 4283 is super fun with its multicolored tweed pattern that features three-quarter length sleeves and fringe detail trim on the sleeves and hem! Add a pop of color with your accessories and this look will be ready for your next Instagram post!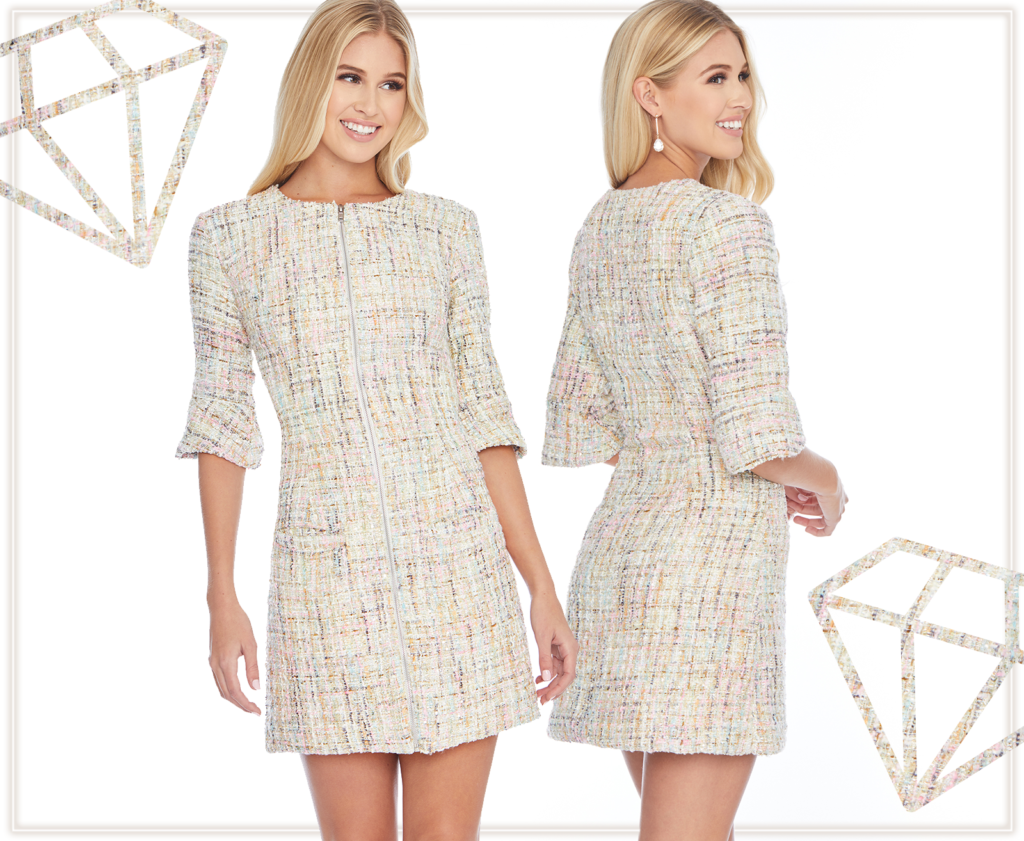 This tweed definitely needs to be on your wish list! This tweet features an exposed front zipper, offering you the ability to change the neckline to match your comfort! Also, you can wear this tweed dress as a jacket. Not only is this look killer but it's versatile!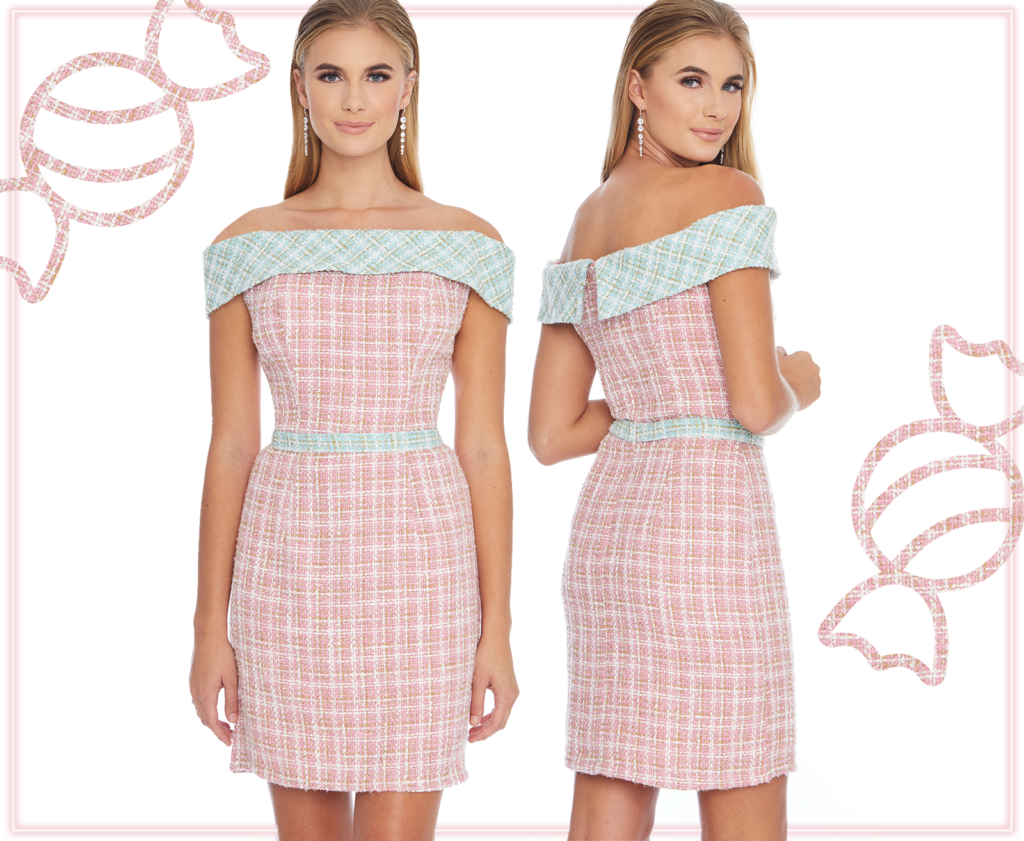 Talk about tweed perfection! This two toned, off the shoulder, fitted tweed cocktail is fun, flirty and sophisticated! The two tweed colors, sky and pink, complement each other so well making this look a guaranteed HIT at your next event!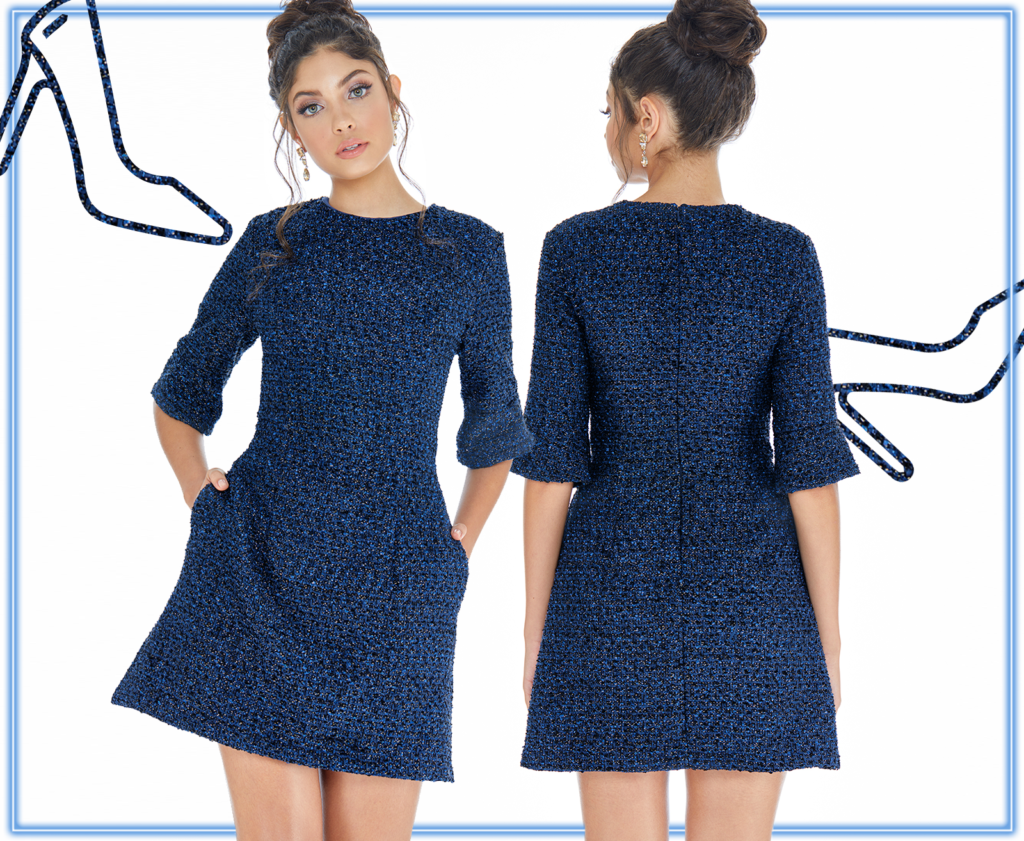 Look classic in Style 4278! This tweed cocktail dress is a staple to have in your wardrobe! It has flared sleeve detail, a crew neckline and it's complete with pockets! Its simple design is essential for so many different events!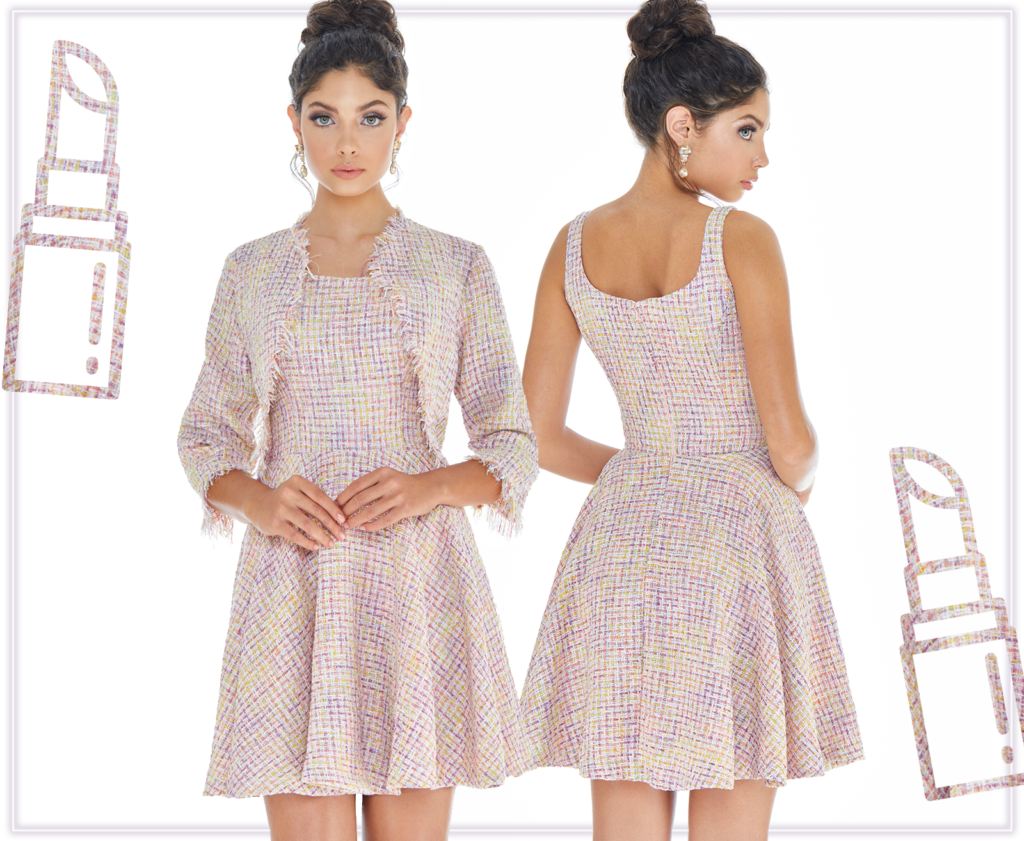 Look adorable in Style 4282! This tweed cocktail dress is a stand out piece! You can have two different looks with its removable cropped jacket! This tweed pattern will pair well with either pink or gold accessories, depending on your mood and event you are attending!
Don't forget to check out our top pageant interview picks blog for even more tweed styles!