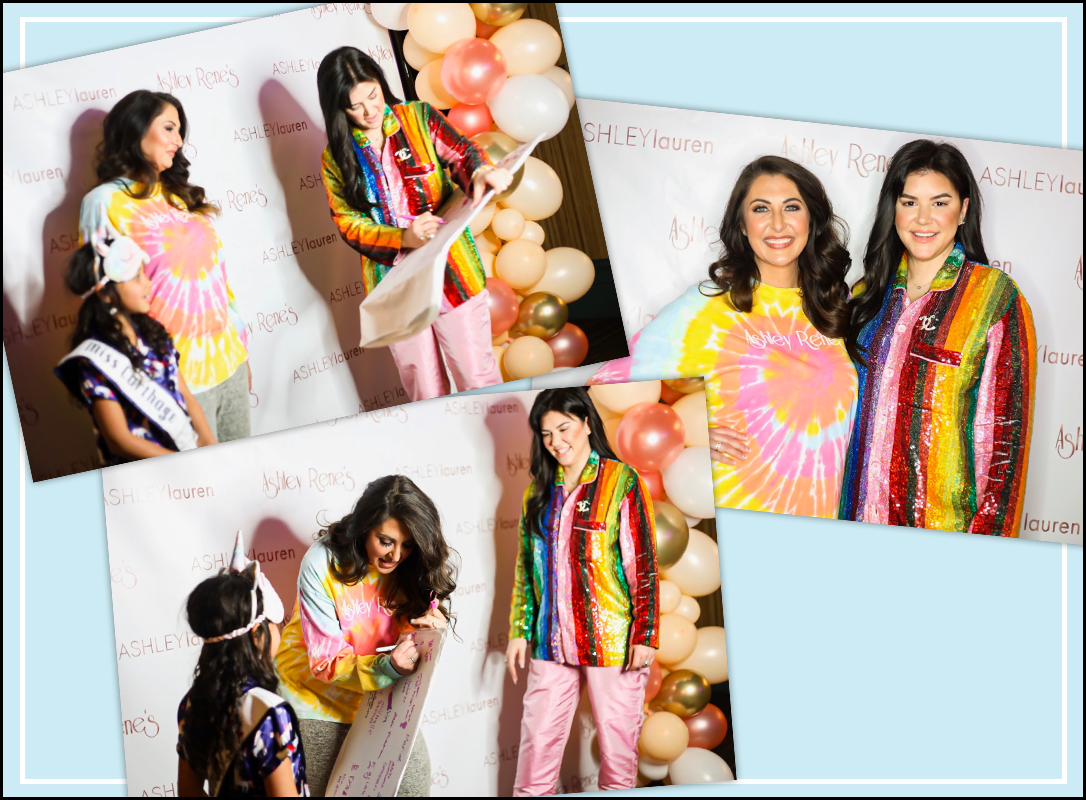 One word for NAM Nationals 2019: Iconic!
#TEAMfabulous had a blast in sunny California at #NAMNationals19! We met so many incredible titleholders, dressed national judges and celebrated at the NAM Pajama Jam!

The Ashley Rene's x ASHLEYlauren Trunk Show was epic! From custom couture gowns, interview tweeds to fun and flirty cocktail dresses and killer runway outfits, #TEAMfabulous was so proud to be a National Sponsor for the National American Miss Organization! Here are some of our favorite looks this week! 
Sarah Rose Summers, Miss USA, and Hailey Colborn, Miss Teen USA, looked absolutely killer for the Thanksgiving Banquet.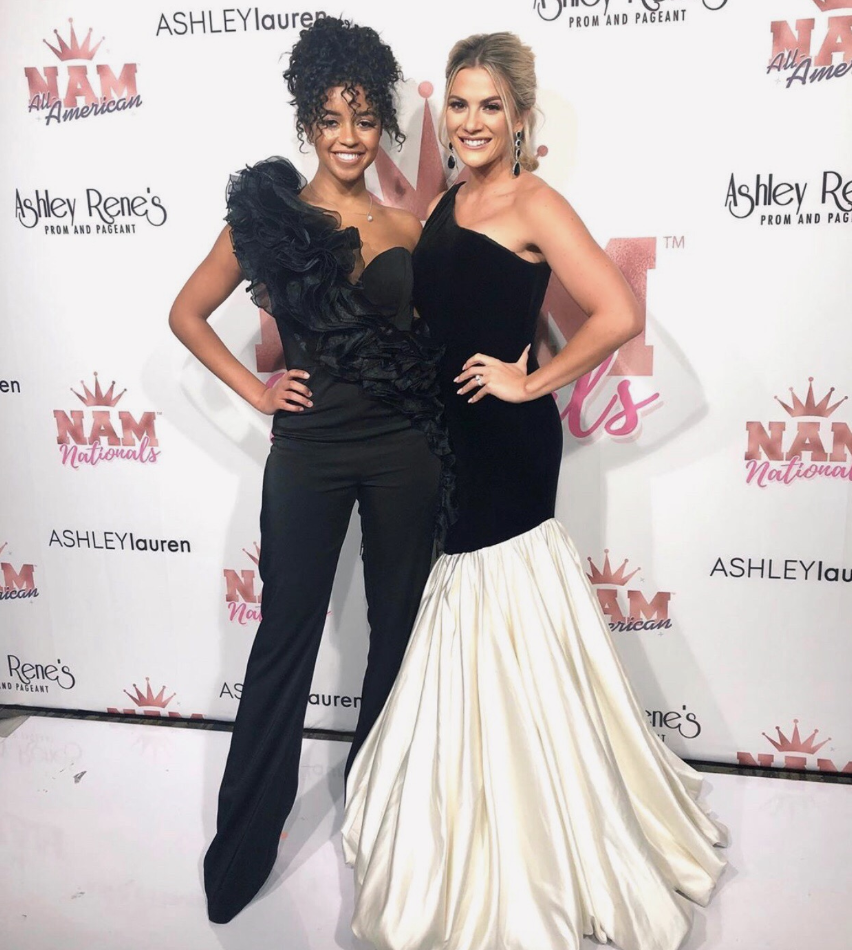 Sarah Rose is wearing Style 1779! This one shoulder velvet fit and flare gown is so sophisticated but we always add a bit of fun with a full bubble hem. Hailey is wearing Style 1776! Another one shoulder look however this jumpsuit is accented with a bold ruffle!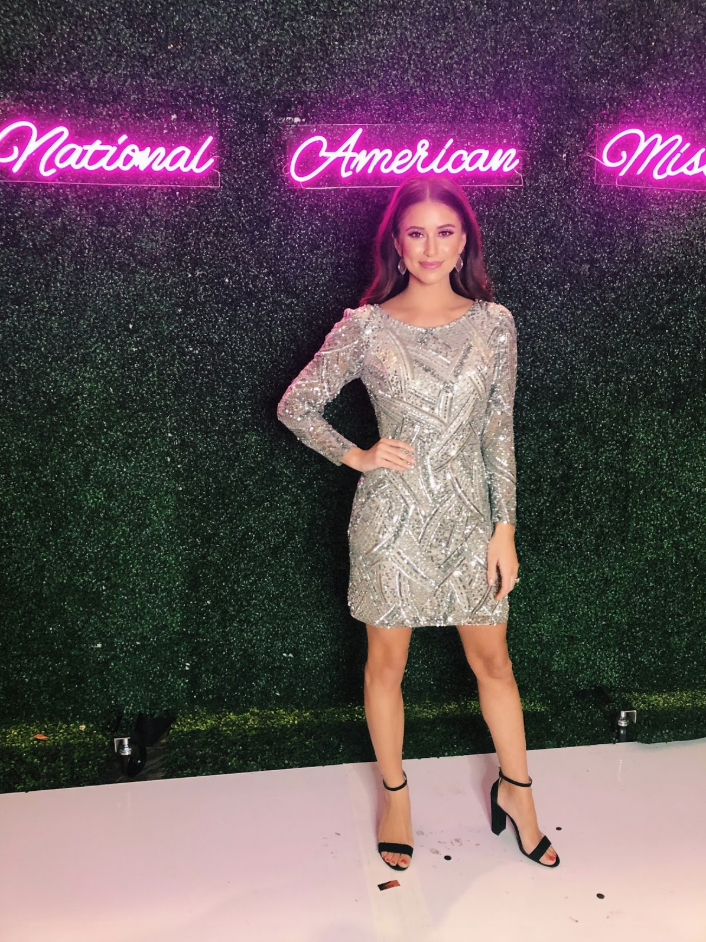 Nia Sanchez, Miss USA, looked fabulous in Style 4122 for the final night of competitions! Being fully beaded, you are sure to sparkle all night long!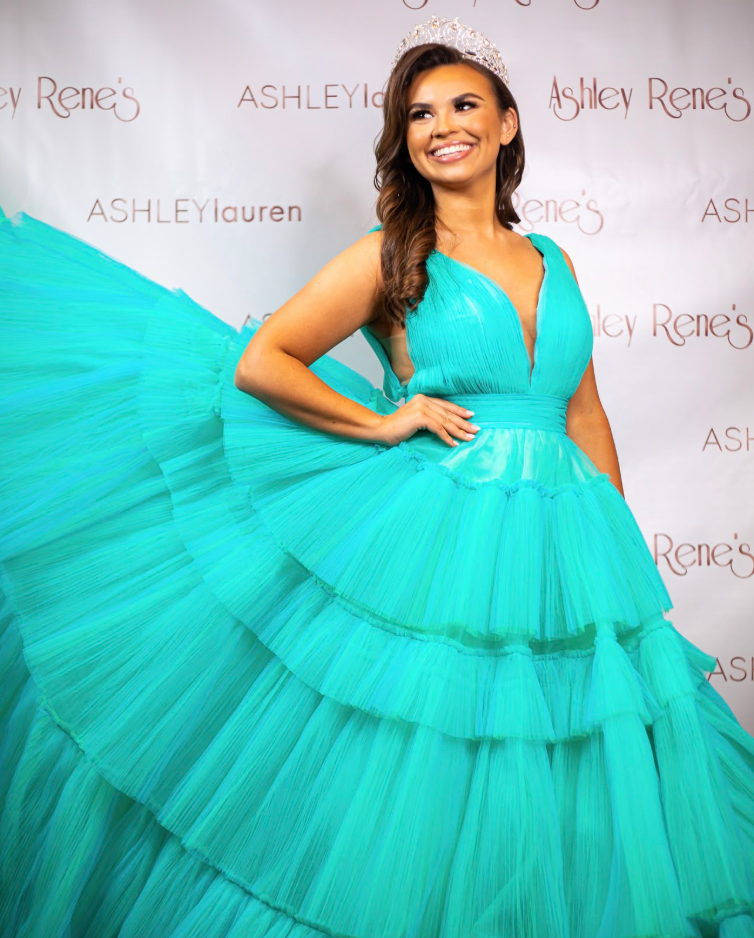 Sarah Cooper, National All-American Miss, looks iconic in Style 1749! This pleated tulle tiered ball gown in sky/aqua will leave everyone speechless! We are always bringing the drama!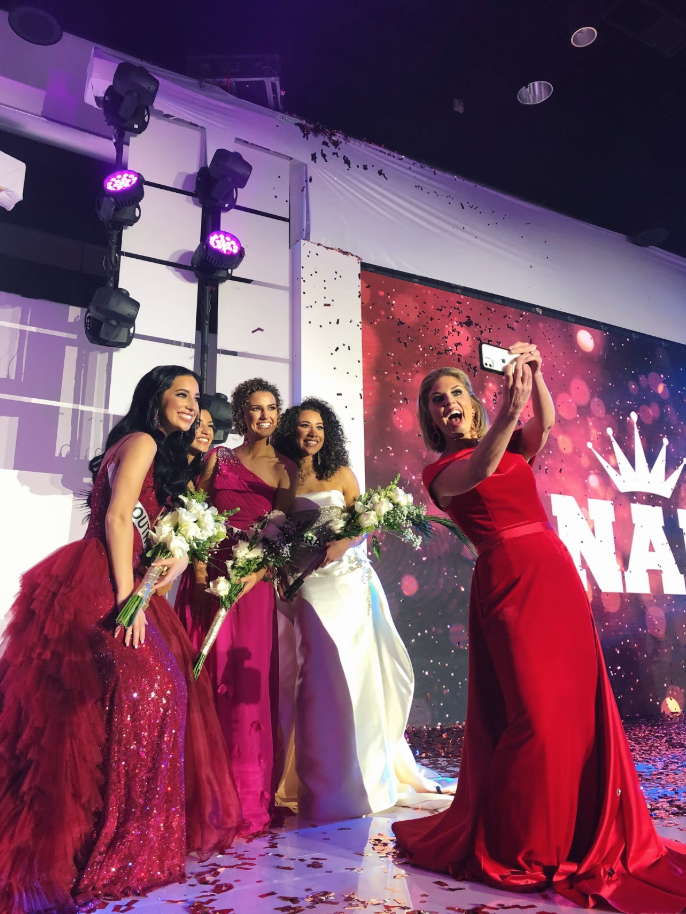 The fabulous Joy Soprano, official Emcee for National American Miss looked dynamite in Style 1588! This off the shoulder velvet gown with a satin over skirt is simple yet effective in creating a grand and dramatic entrance!
The Official Opening Number Dresses were custom designed by #ASHLEYlauren and provided by Ashley Rene's! The incredible NAM National Finalists rocked these adorable rose gold dresses on stage and looked #TEAMfabulous!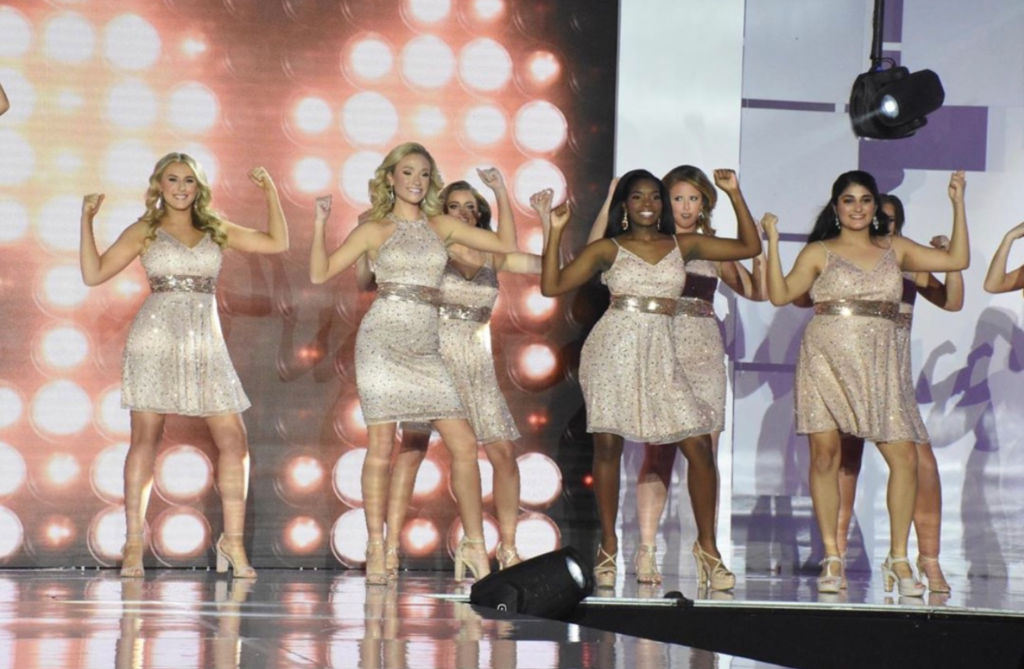 We are so excited to announce the Senior Face of Ashley Rene's, Ava Ernst! Ava killed it on the runway in a full fringe beaded cocktail dress in ice blue! Ava will be headed to Atlanta this summer to model for ASHLEYlauren during World of Prom! We are so excited to have her join #TEAMfabulous!
Lastly, the NAM Pajama Jam was everything! ASHLEYlauren and Ashley Rene's enjoyed signing autographs pillowcases, snapping fun Instagram photos and sponsoring the PJ Party with special sweet treats!