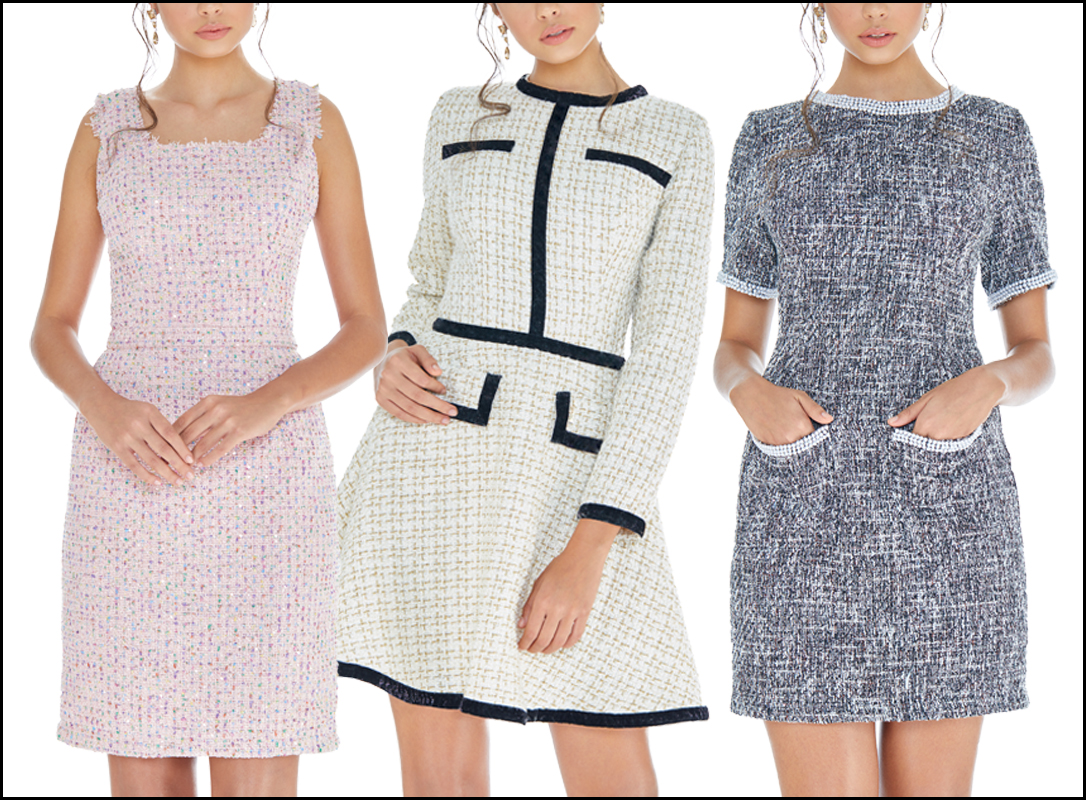 Tweeds are one of our favorite trends because they are both timeless and chic. These fun and professional dresses are perfect for a job interview, pageant interview, work life or a formal event. We even recommend wearing a tweed for ladies night, a day time tea or dinner date. Talk about making a chic statement. The luxurious texture of the fabric makes the look feel rich and full of dimension. We also love how versatile these dresses can be. Whether you want something more subtle or bright and vibrant, there is a tweed for you! Follow the style guide below to see some of our favorite tweeds and how we'll be wearing them.
Vibrant Tweed Cocktail
For a more vibrant day time look we love style 4280. This is the perfect brunch with the girls cocktail. You can even wear this tweed to a bridal shower or work event outfit! We would pair this number with a beige handbag, a simple pair of nude block heels and a modern pair of gold earrings. We love how fresh and girly this tweed is and how many different ways you could style it because of the many different colors woven into the fabric! This tweed is sure to make a statement.
Tweed Cocktail with Pearl Accents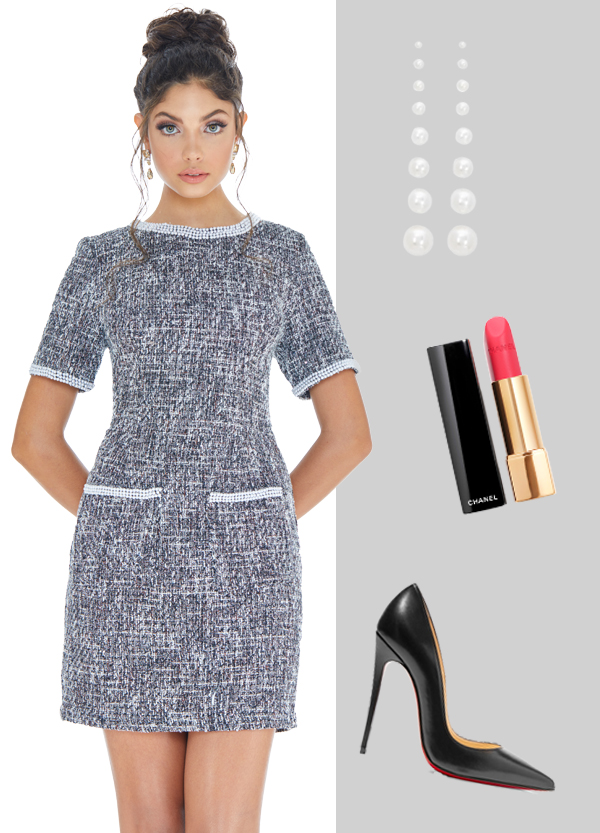 We are obsessed with this adorable black and white tweed dress with pearl accents. We would pair this with a pair of sheer black tights, and classic black leather pumps. To bring the look together we suggest a bright red lip for a pop of color and simple pearl stud earrings to tie in the pearl accents on the sleeves and pockets.
The Classic Tweed Cocktail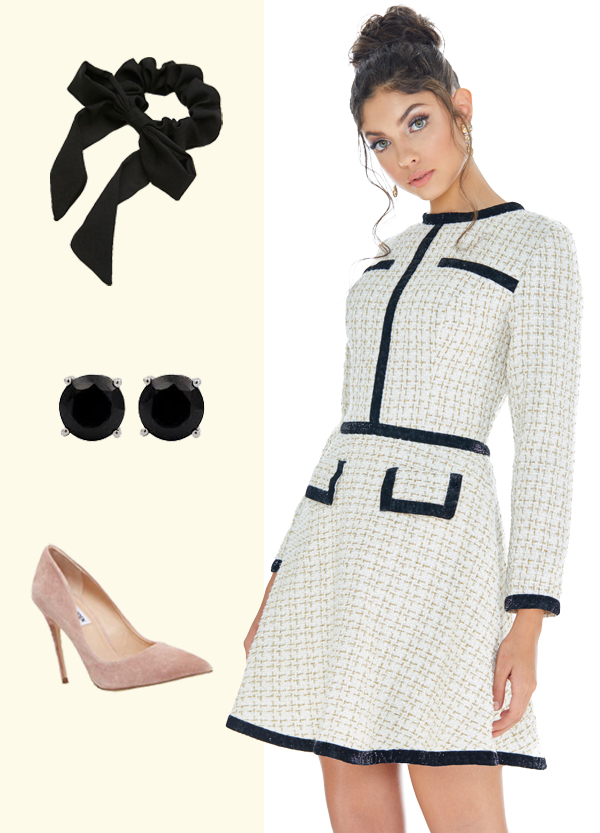 We love this classic tweed cocktail dress because it is perfect for a bridal shower, brunch or a professional luncheon. To style this dress we would wear a simple closed toe nude pump and black stud earrings to tie in the black velvet trimming on the skirt. To finish up this look we picked out a black bow scrunchie to tie it all together!