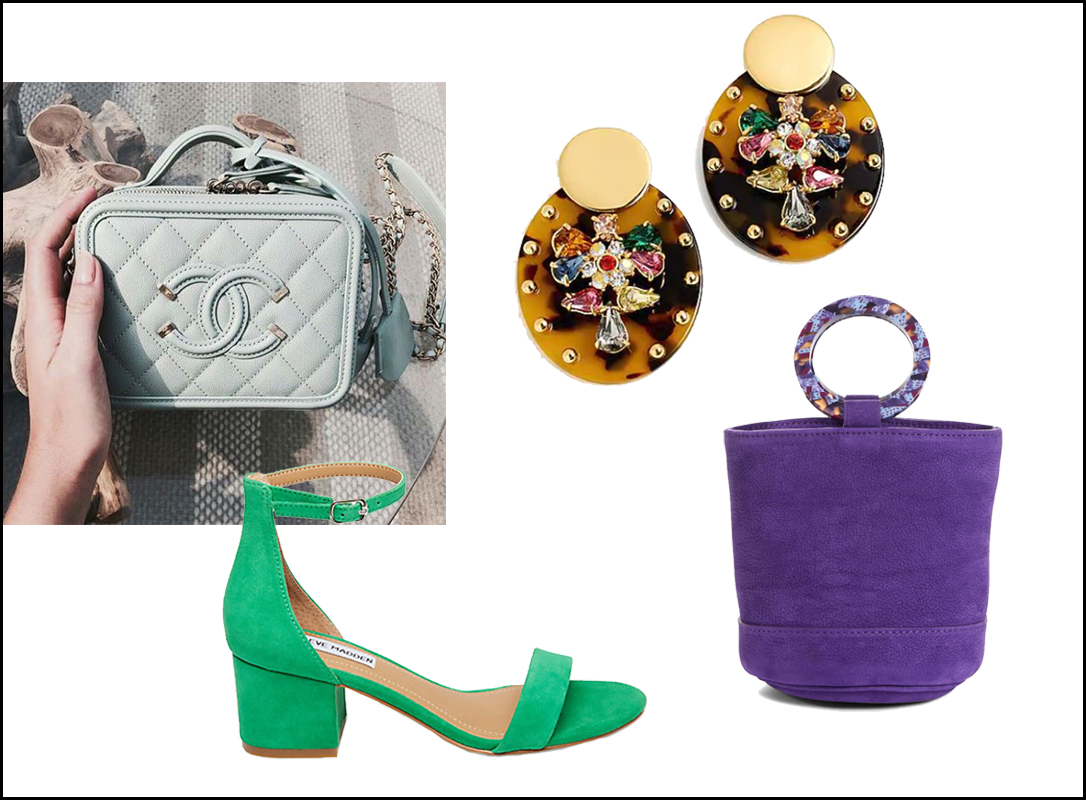 Fall is officially here, we're on our third pumpkin spice latte of the day and we're thinking about shopping. We know… we know… we're living the dream. But with all seriousness, each new season brings a new list of trendy must-haves to add to your closet. To help you decide which fall accessory trends are actually worth grabbing we've compiled a list of our must-haves… and are letting you know where you can get them for less.
The Mini Bucket Bag
This fall we're loving the new mini bucket bag trend. Not only is this bag super cute but it's also extremely practical… and reminds us of our elementary school lunch box… but in a good way.
Our Favorites:
Statement Earrings
For a few years earrings were more understated… we're so happy that is not the case this fall. Bring on the bright colors, big hoops and enamel. This is a trend you won't want to miss out on.
Our Favorites:
Pops of Green
Purple may be the color of the year but this fall is all about hues of green. Add a pop of bright emerald to your favorite everyday look for an instant upgrade. This trick will be eliminating those Sunday scaries all season long.
Our Favorites: