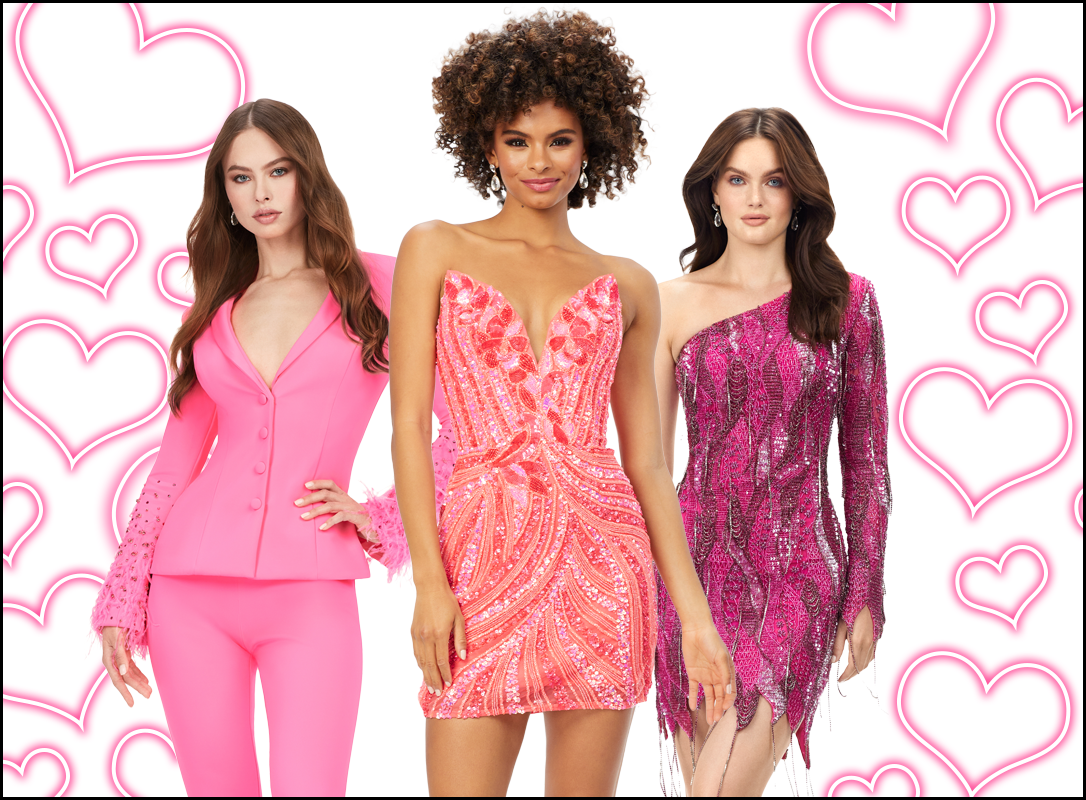 On Wednesdays, we wear pink, so this Wednesday, we are showing off one of our favorite hues. Hot pink is certainly trending this summer and we want to share some of our favorite pieces so you will stand out all summer long!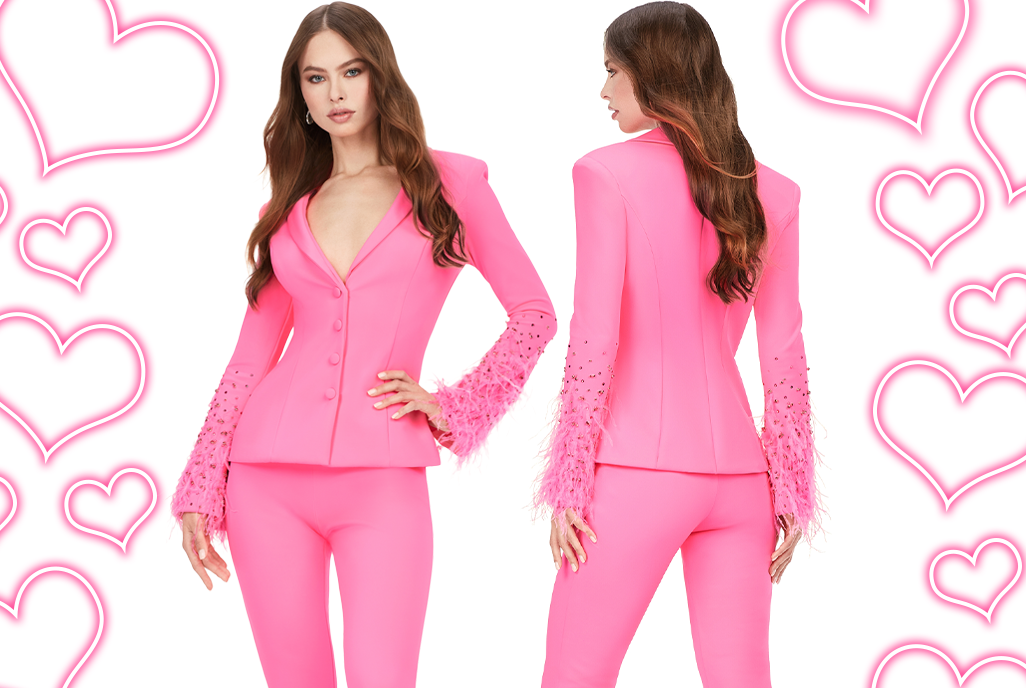 We are obsessed with this fun two-piece suit! The scuba suit has a plunging neckline and  fun crystal and feather details around the cuffs of the sleeves.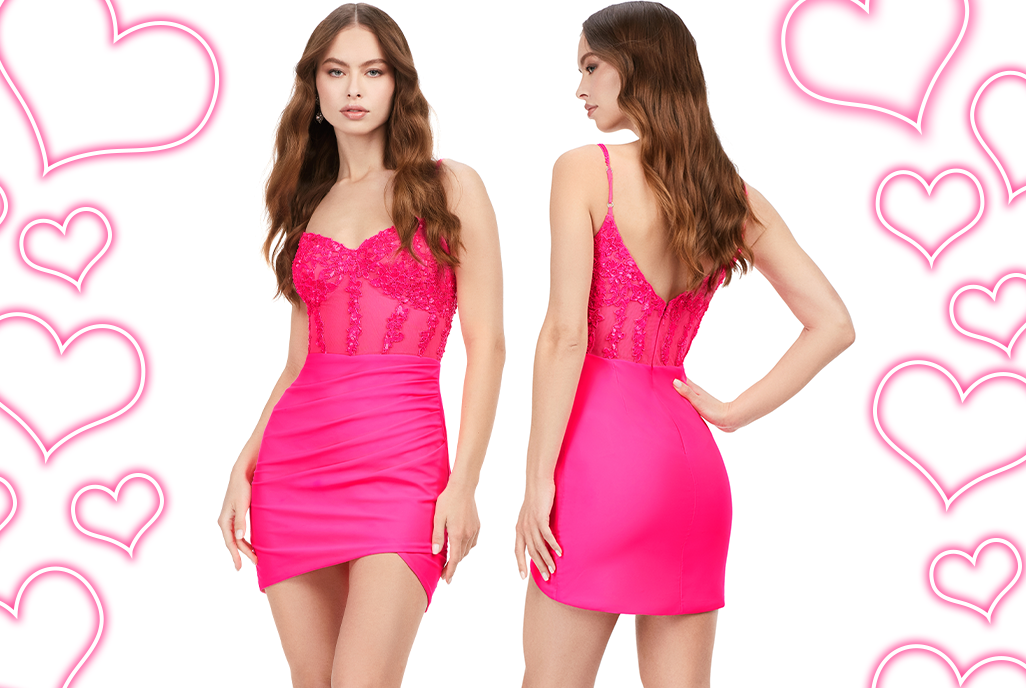 This sexy cocktail is sure to turn heads! This cocktail features a gorgeously beaded, exposed corset bodice and a flattering ruched skirt.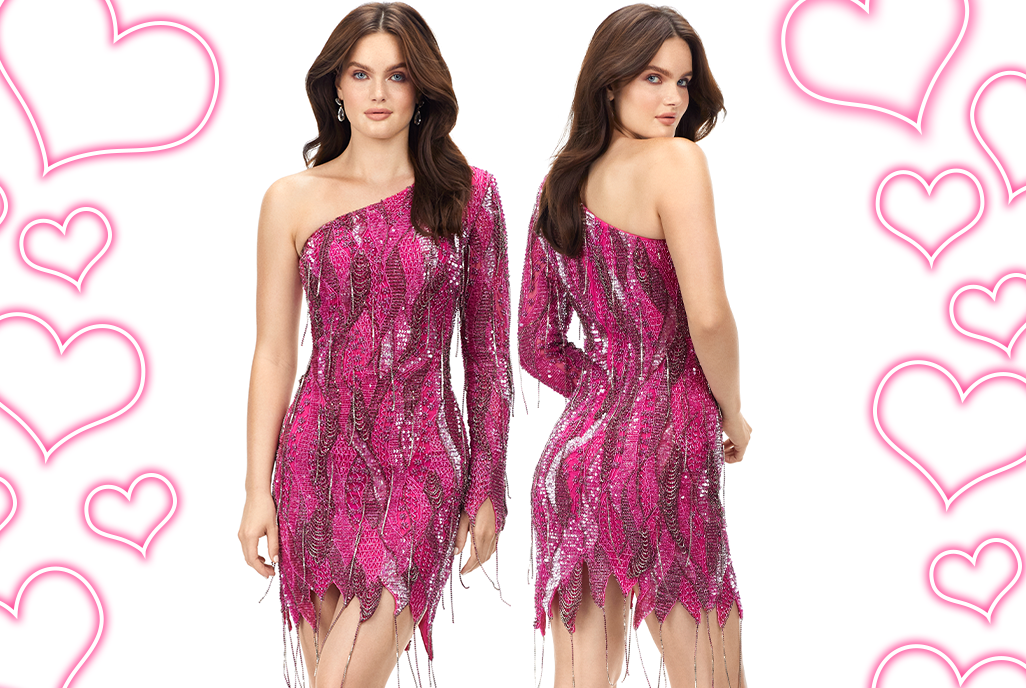 This fabulous one shoulder will definitely wow the crowd! It features an ornate beading pattern and a zigzag hem to complete the look.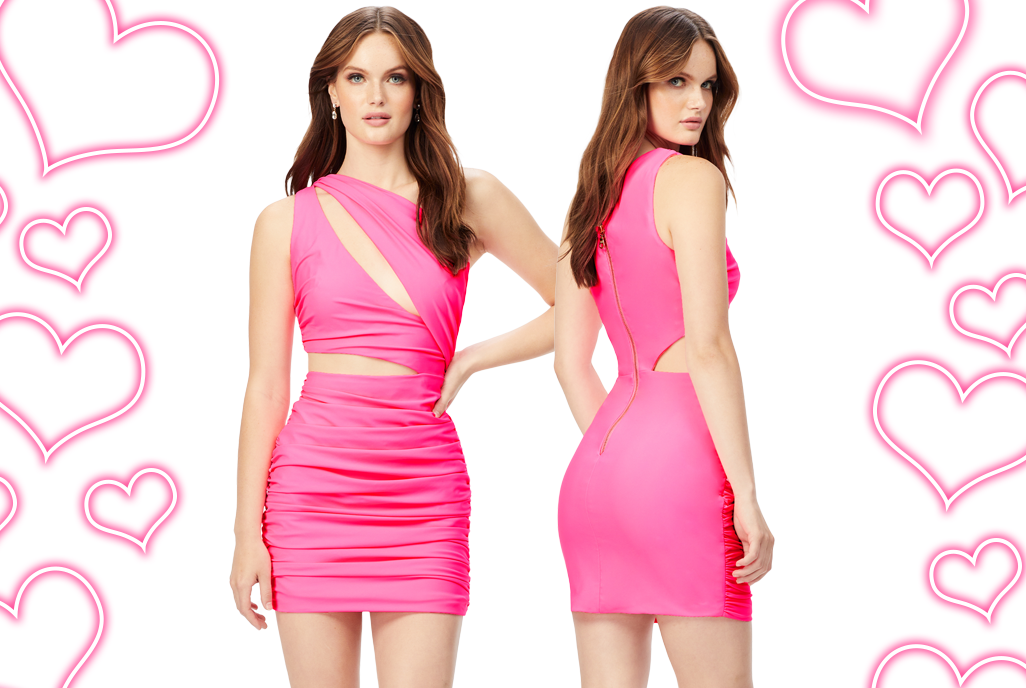 It is cut out season here at ASHLEYlauren and this cocktail lives up to the hype! This jersey cocktail features asymmetrical cutouts and gorgeous ruching throughout the dress.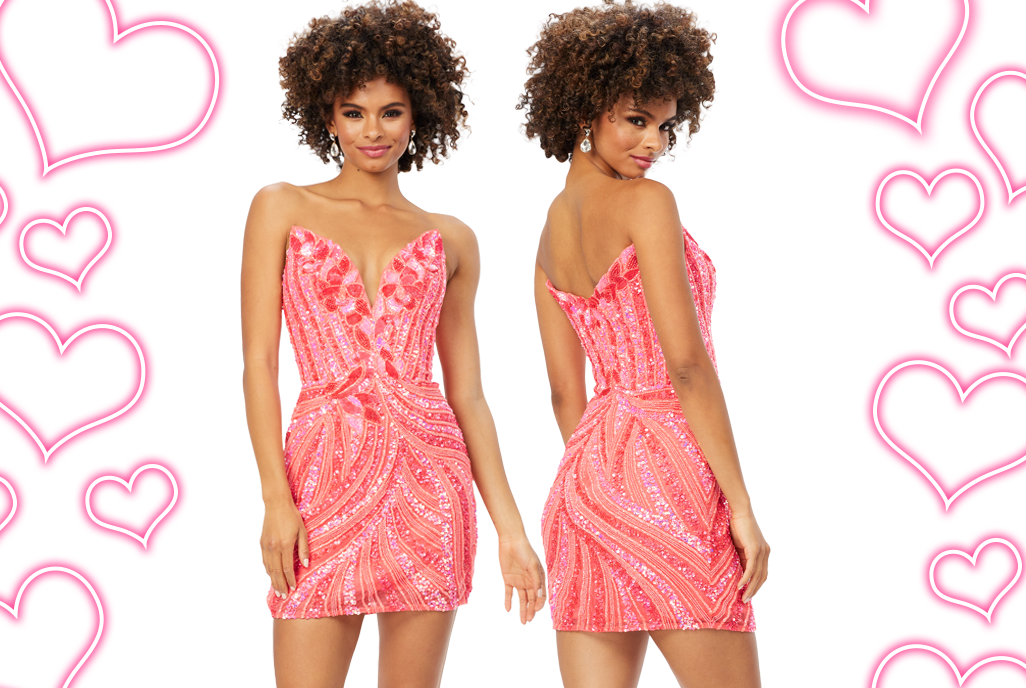 This cocktail has a flattering beaded motif and a plunging v-neckline. The bead motif is placed perfectly to accentuate your curves. This one is a stunner!