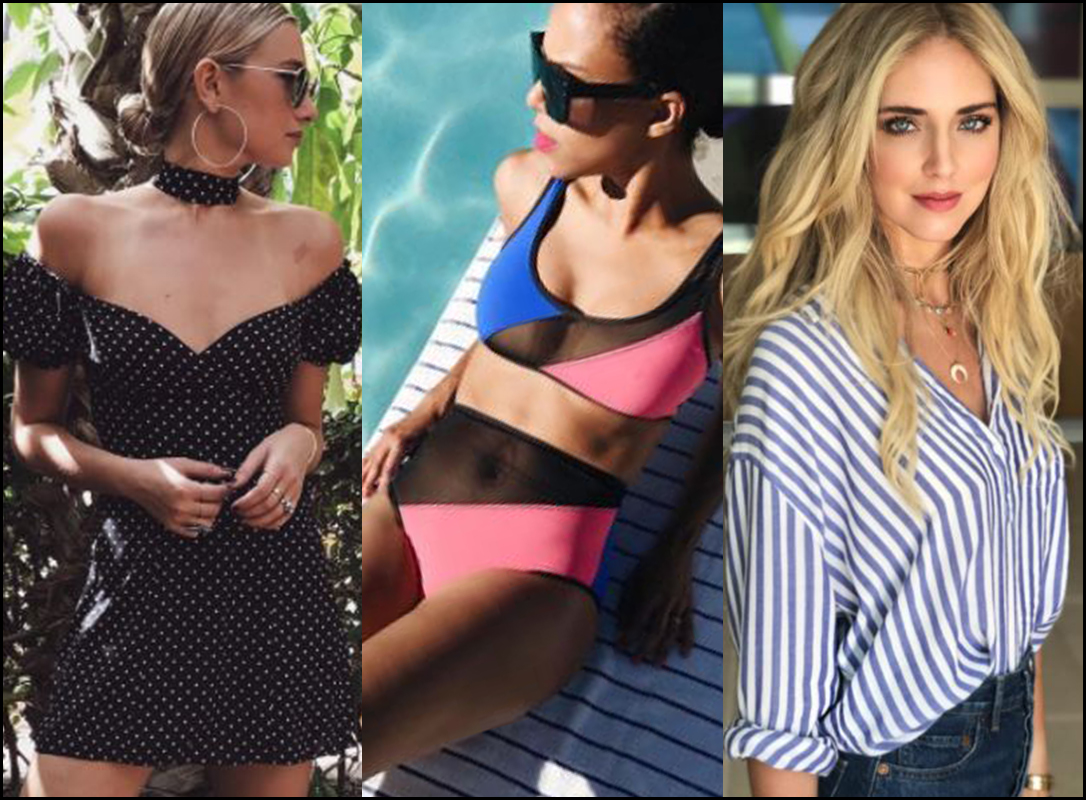 If you are anything like us you follow tons of fashion bloggers on Instagram. But, how exactly do you master their crush-worthy summer looks.. and not spend your entire paycheck? Worry no more – we found some great, inexpensive, ways to look post worthy all summer long.
Beach Vibes
Photo cred: @grasiemercedes
We're snagging our beach inspiration from the gorgeous Grasie Mercedes. We love her 70's inspired high-waisted two piece and the bright lip. You'll definitely make a statement rocking this look poolside.
Get the Look:
Shop Now:
Swim: Target
Sunnies: H&M
Lip: Sephora Collection
Around Town
Photo cred: @chiaraferragni
Chiara Ferragni, the girl boss behind The Blonde Salad, has the most amazing, but laid back, street style. So – It's no wonder we're pulling some summer inspo from her.
Get the Look:
 Shop Now:
Day to Night
Photo cred: @weworewhat
We love this day to night look Danielle from We Wore What is wearing. We plan on wearing a version of this all summer long. Not to mention – it's super easy to recreate!
Get the Look: