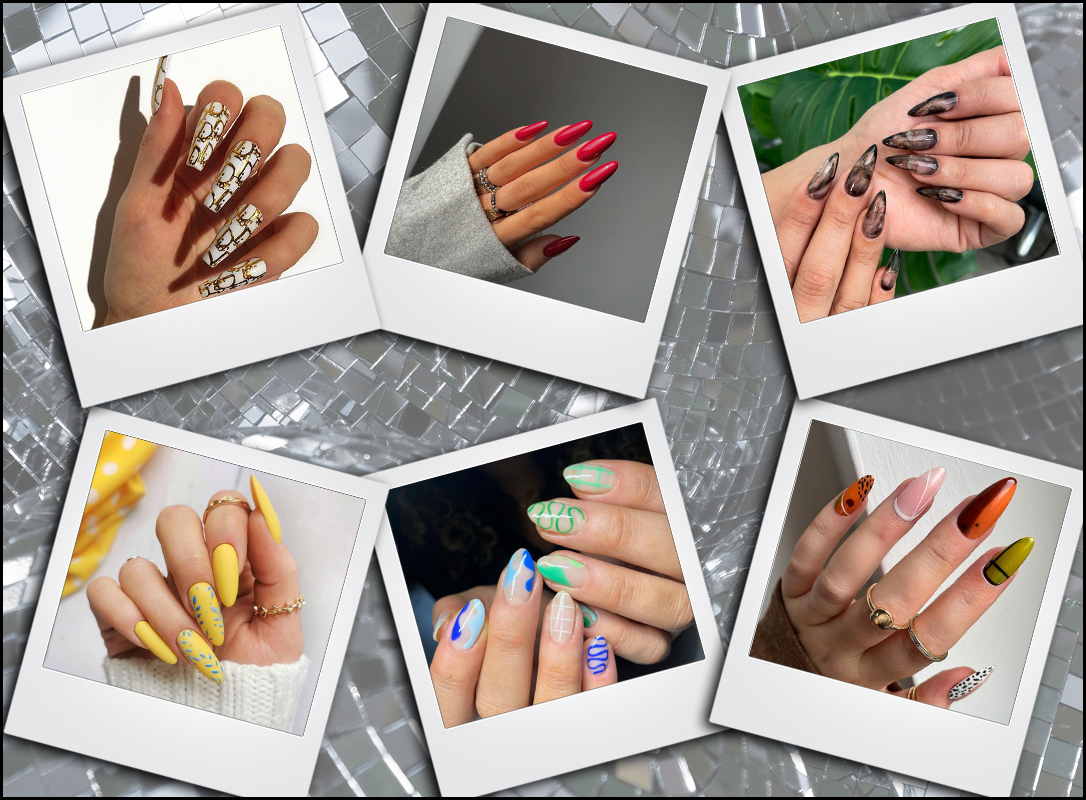 It's time for a fresh mani! But with so much nail inspiration on Instagram it is hard to decide what to get. Lucky for you, we have made the decision easy. Below are a few trending nail styles that are guaranteed to look good until your next appointment.
Marbled Nails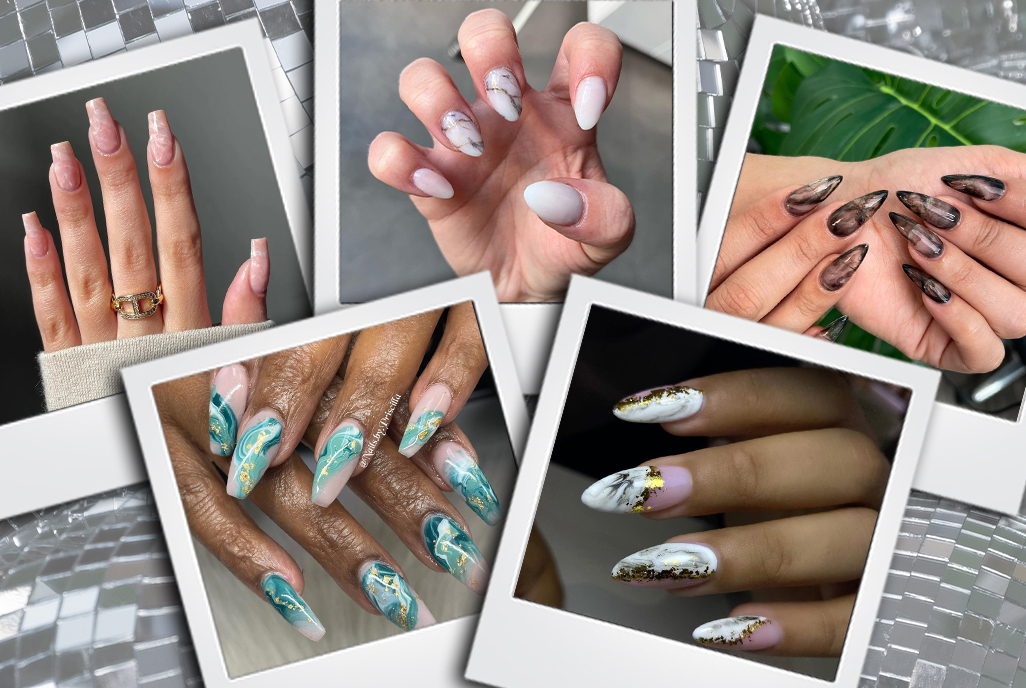 The marbled nail is the new french tip. This styled nail is definitely a popular trend we are starting to see in the world of nails, especially with the gold accent. One could not go wrong with getting this style as their next full set.
Photo Credit: @nails.by.priscilla, @nylove_nail, @lauras_journeyyy, @nail.it.spa, @bebeautiful_india
Abstract Nails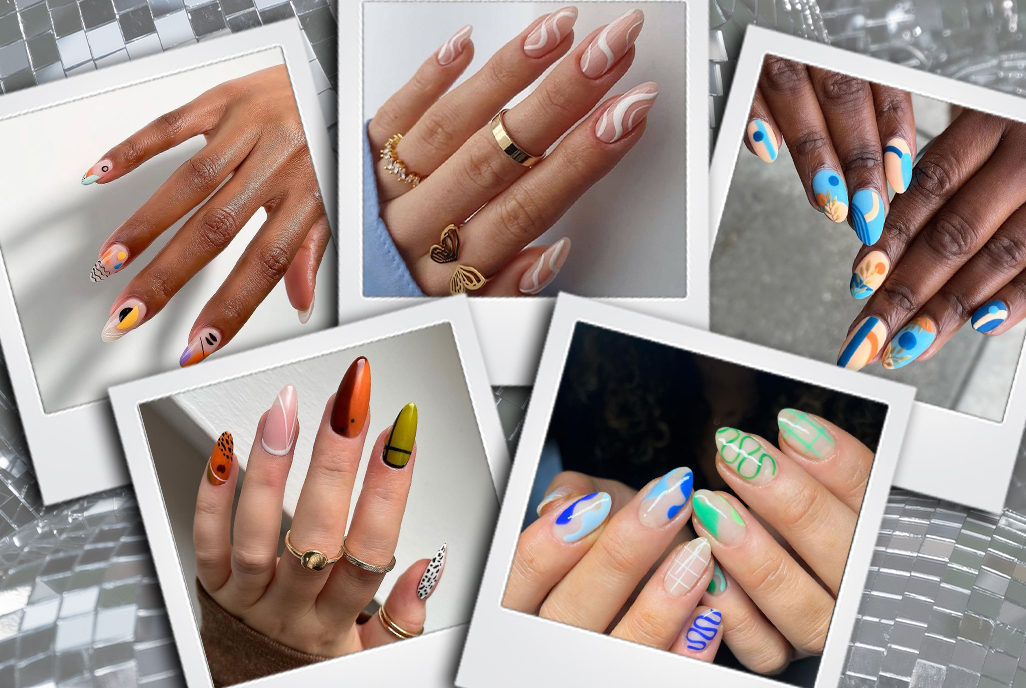 Art is all around us, including on your nails. Abstract nails create the ability for one to express themselves, and make a statement. So next time you go to the nail salon, show off your creative side!
Photo Credit: @sweet.as.hell.nails, @dollygirlfashion, @nailinspolife, @nailitmedia, @lesmainstheworks
Designer Nails
For all my boujee girls, this one's for you. Hot and trending in the nail world is anything with a designer print scattered throughout the nail art.  Any fashionista would agree, this nail style is a winner.
Photo Credit: @atelierbeauty.ca, @vanitynails, @swannys_touch_of_class, @nailsbypops_, @charlottesbeautyandwellbeing
Jewel Tone Nails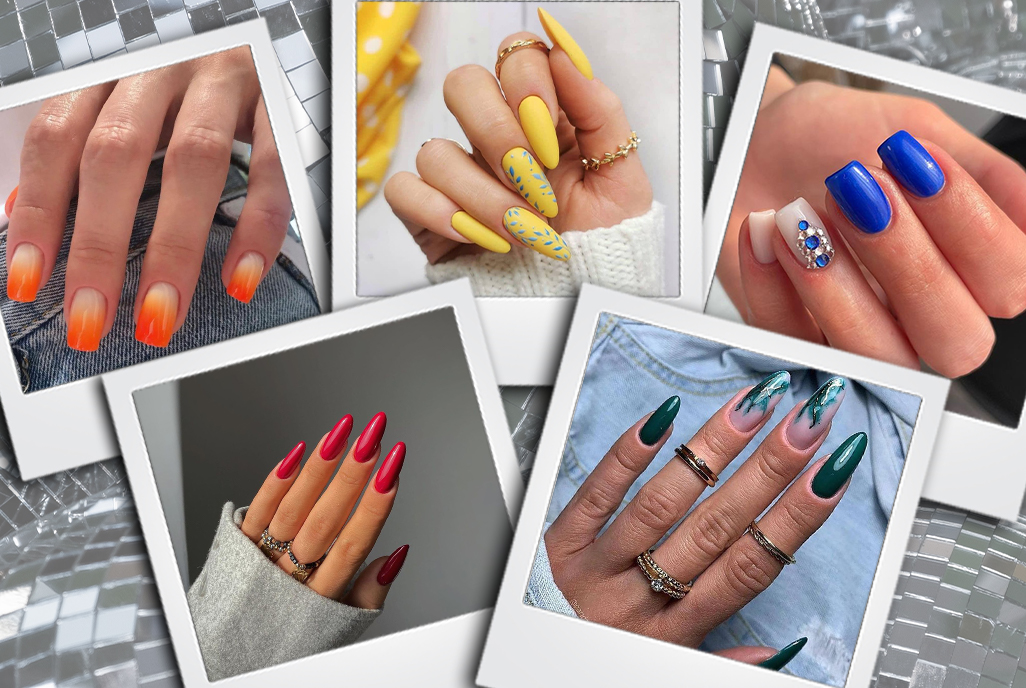 Pastel color nails have run their course, and now it is time for the jewel tones to take over. With a crisp red tip or a bright yellow ombre you will grab attention everywhere you go with your fresh, colorful, set.
Photo Credit: @pegi_nails, @nails.paradiso, @nails_byellas, @izabelawozniak_educator, @elena_creates_nails