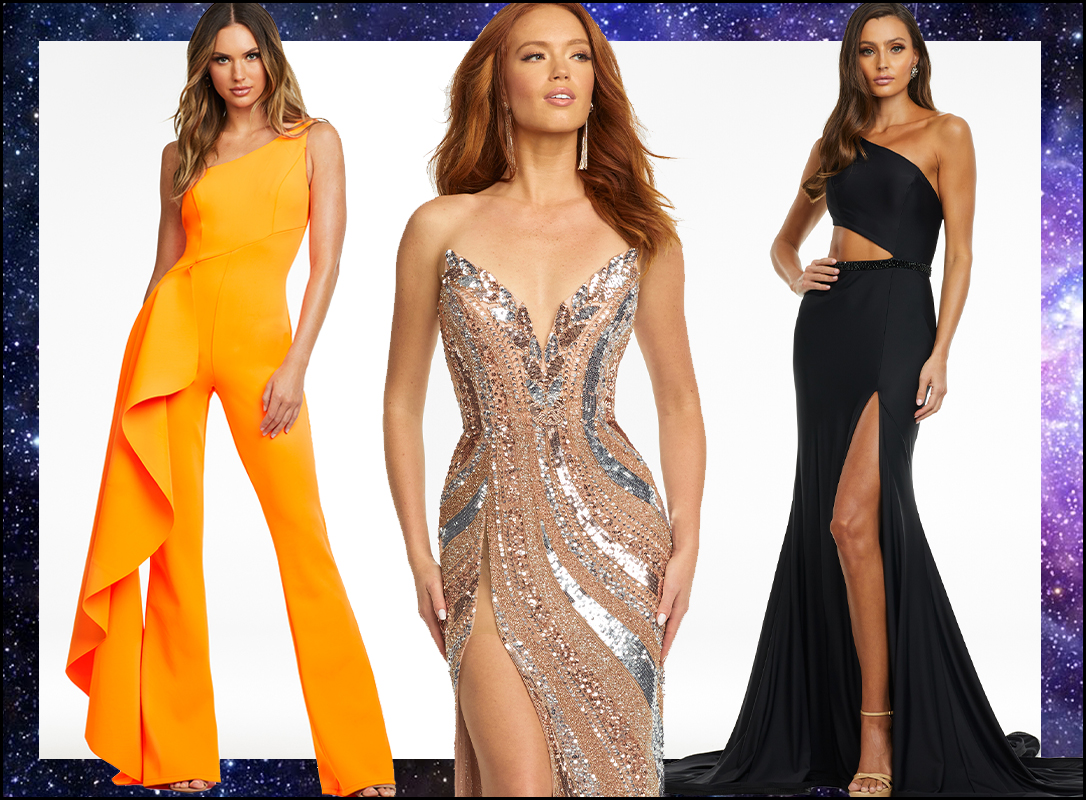 It's officially Taurus season! We are seeing flowers bloom and beautiful weather start to creep up on us. In honor of this fabulous season, here are the perfect dresses for you based on your zodiac sign.
Taurus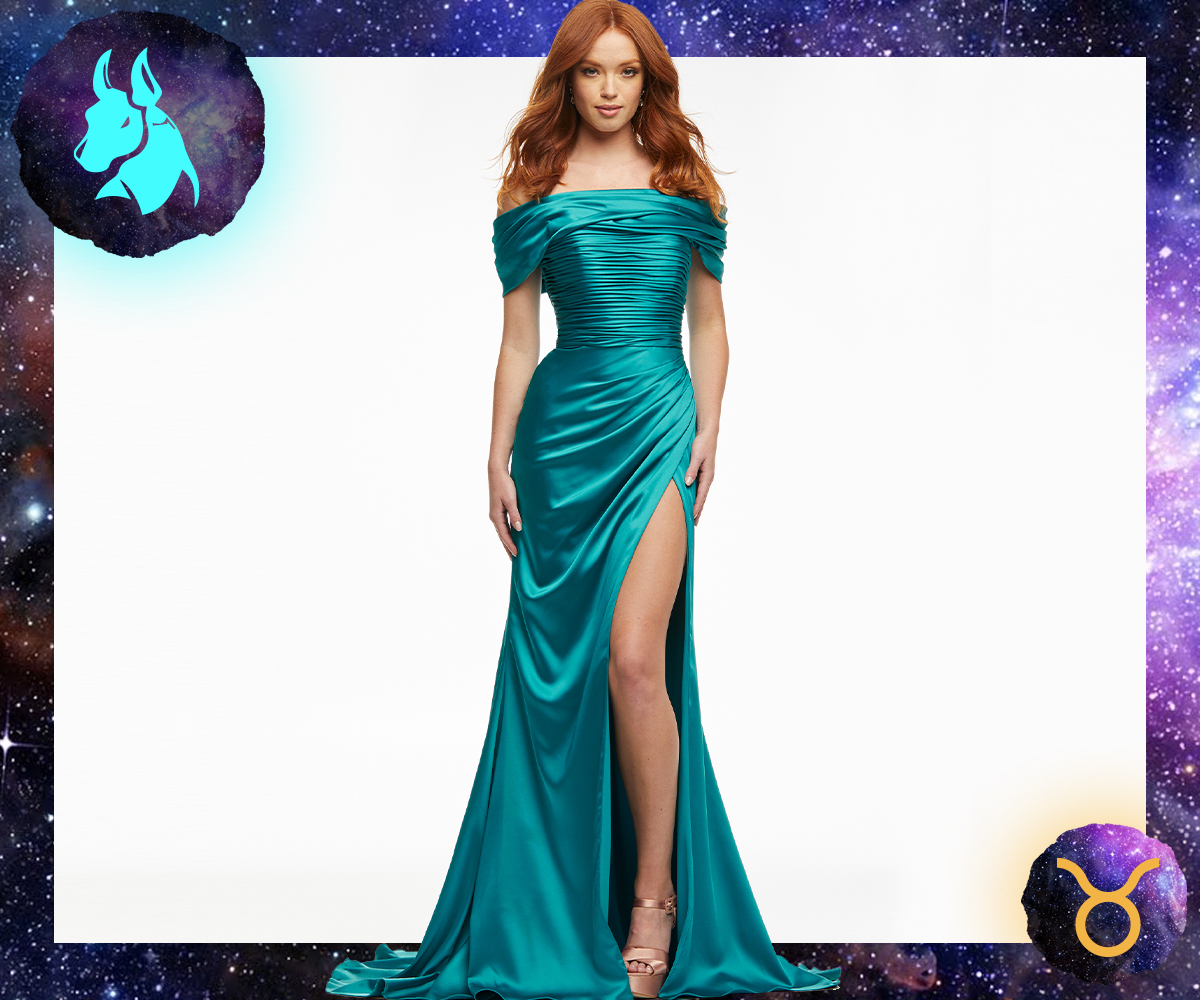 The perfect dress for the comfort-loving, luxurious Taurus. The ruched off-shoulder gown features a left leg slit and the color is oh-so flattering. We can definitely see our Earth sign babes rock this gorgeous piece!
 

Gemini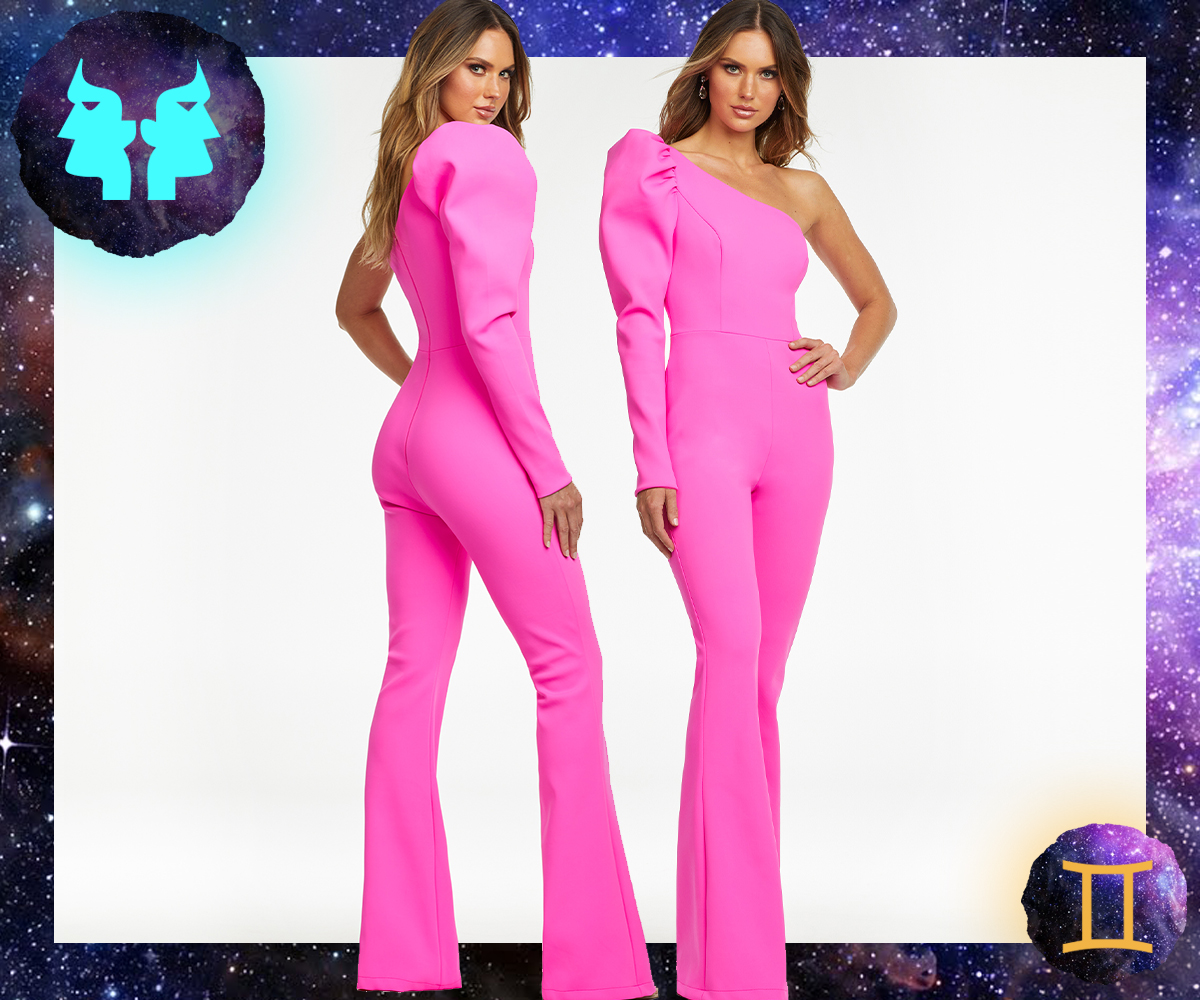 The Gemini is known for being playful and daring. This jumpsuit exudes all the vibes. From the dramatic shoulder to the bright color, this outfit is fun and chic!
Cancer
 Class never goes out of style. Cancer is known for being elegant and tends to stick to a vintage style, so we thought this beautiful V-neck satin gown with ruffle sleeves would be perfect for the cool and classy Cancer.
Leo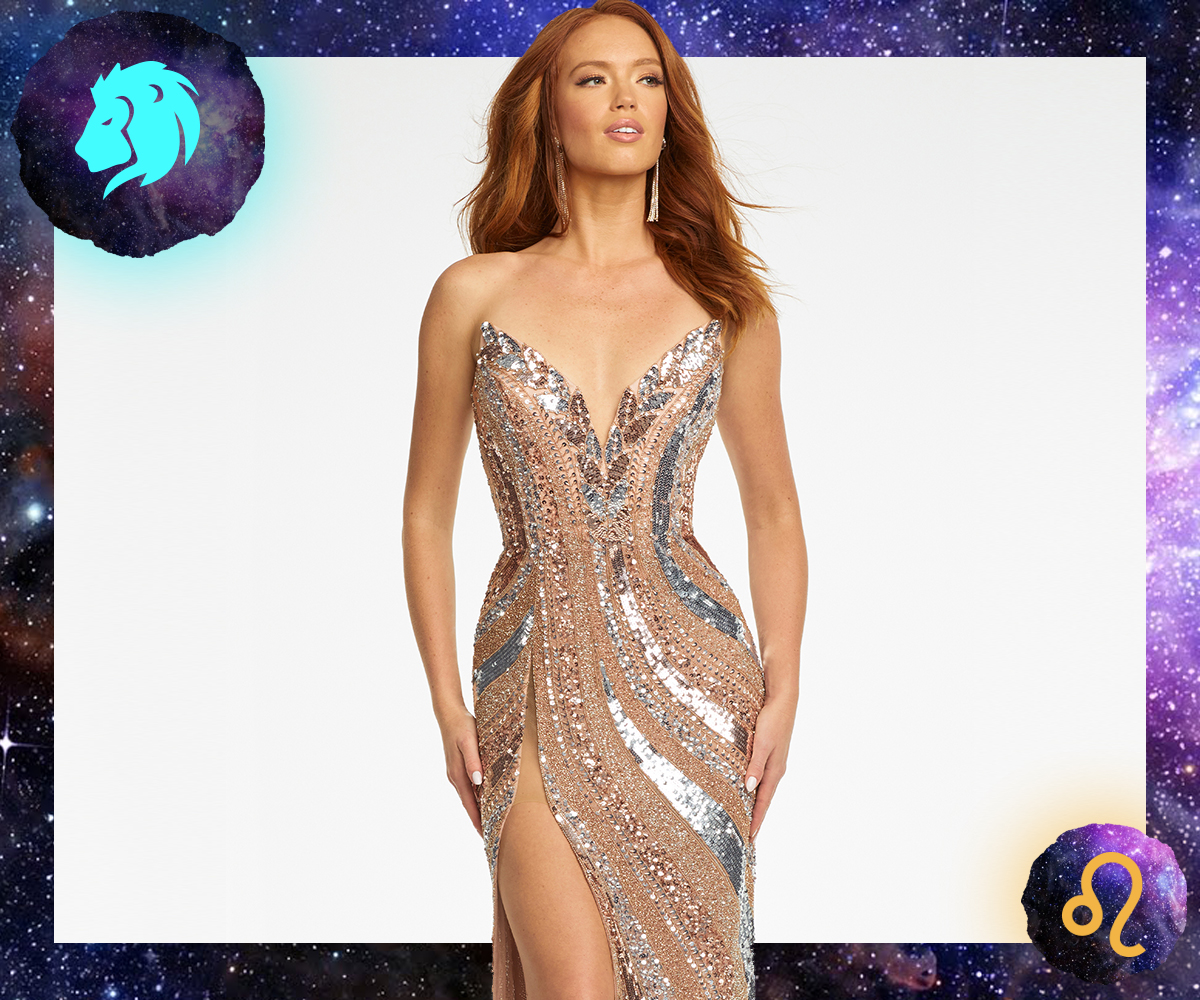 A dress as loud as Leo! This rose gold fully beaded gown features intricate design throughout the gown with a high leg slit to match. Leo's are known for their charisma and confident character, so it's only fitting for them to rock this dress!
Virgo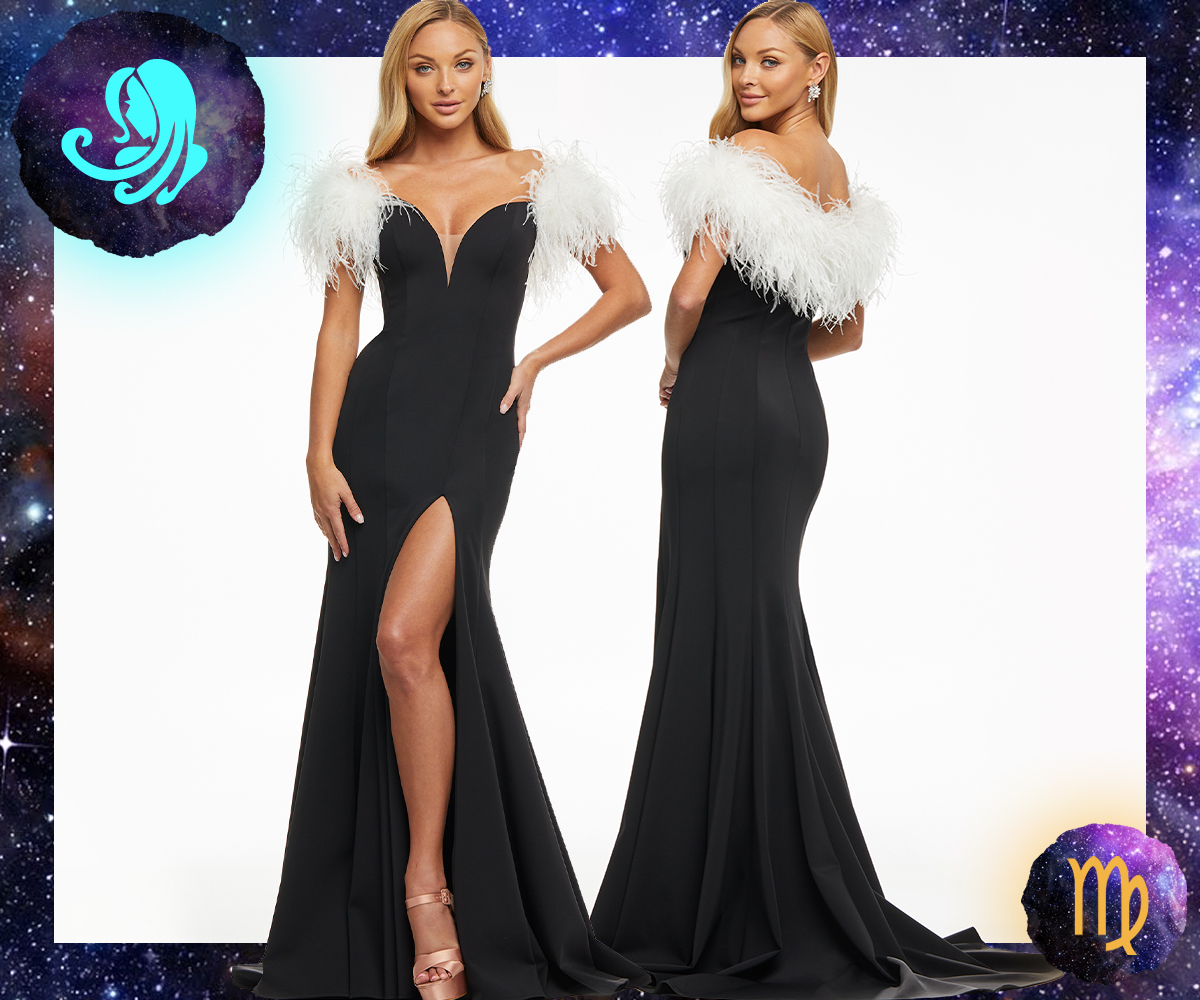 Practical, polished, with a hint of glam. The Virgo loves all things elegant and posh, given their picky nature. This gorgeous black gown features off-shoulder ivory feather detailing. This is the perfect mix of class and sass for our Virgo queens!
Libra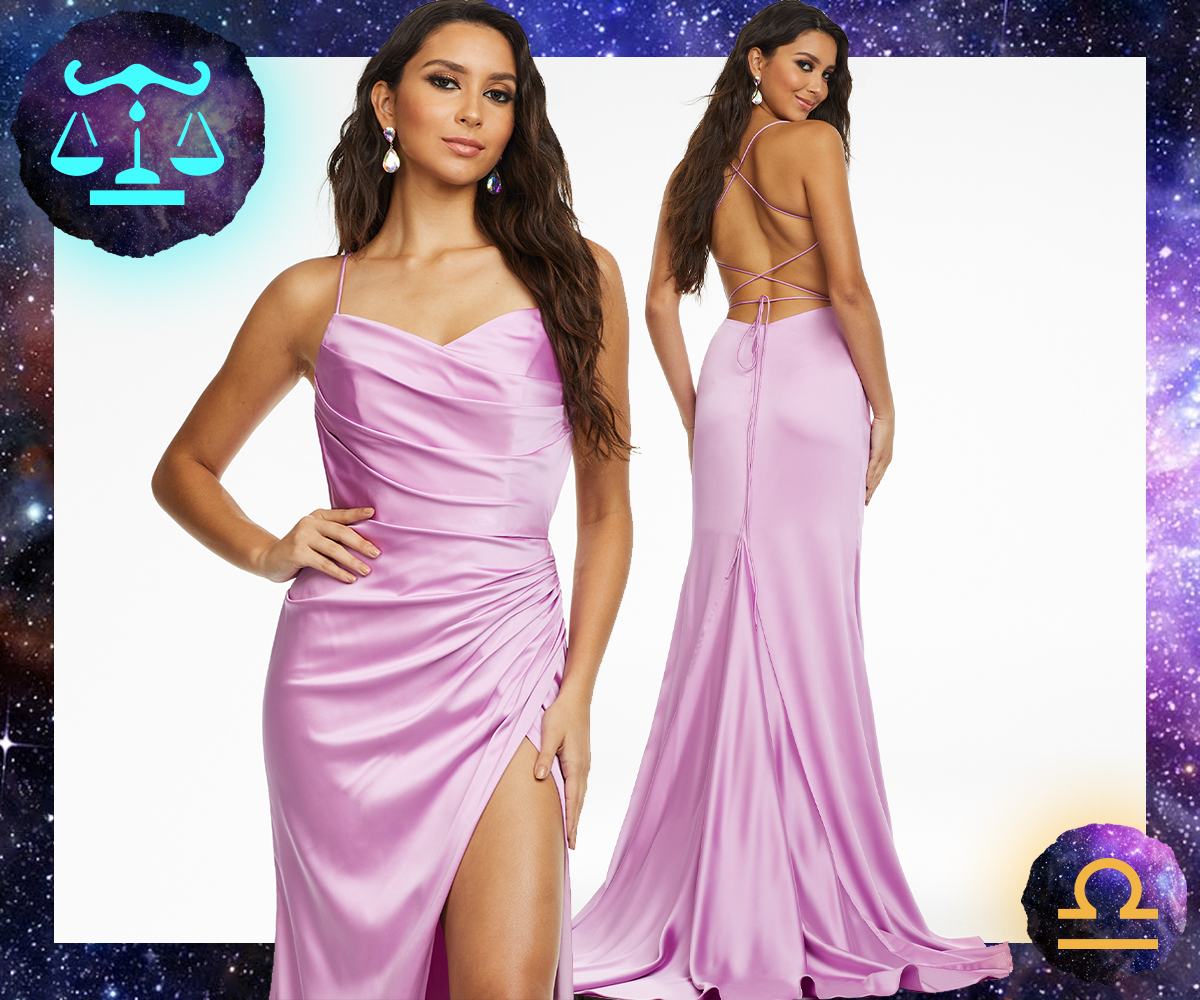 The Libra is known to be flirty, fun and always dressed to impress. When we saw this lilac satin gown with a left leg slit and lace up back, we knew it exuded all the Libra vibes. Simple and totally fabulous!
Scorpio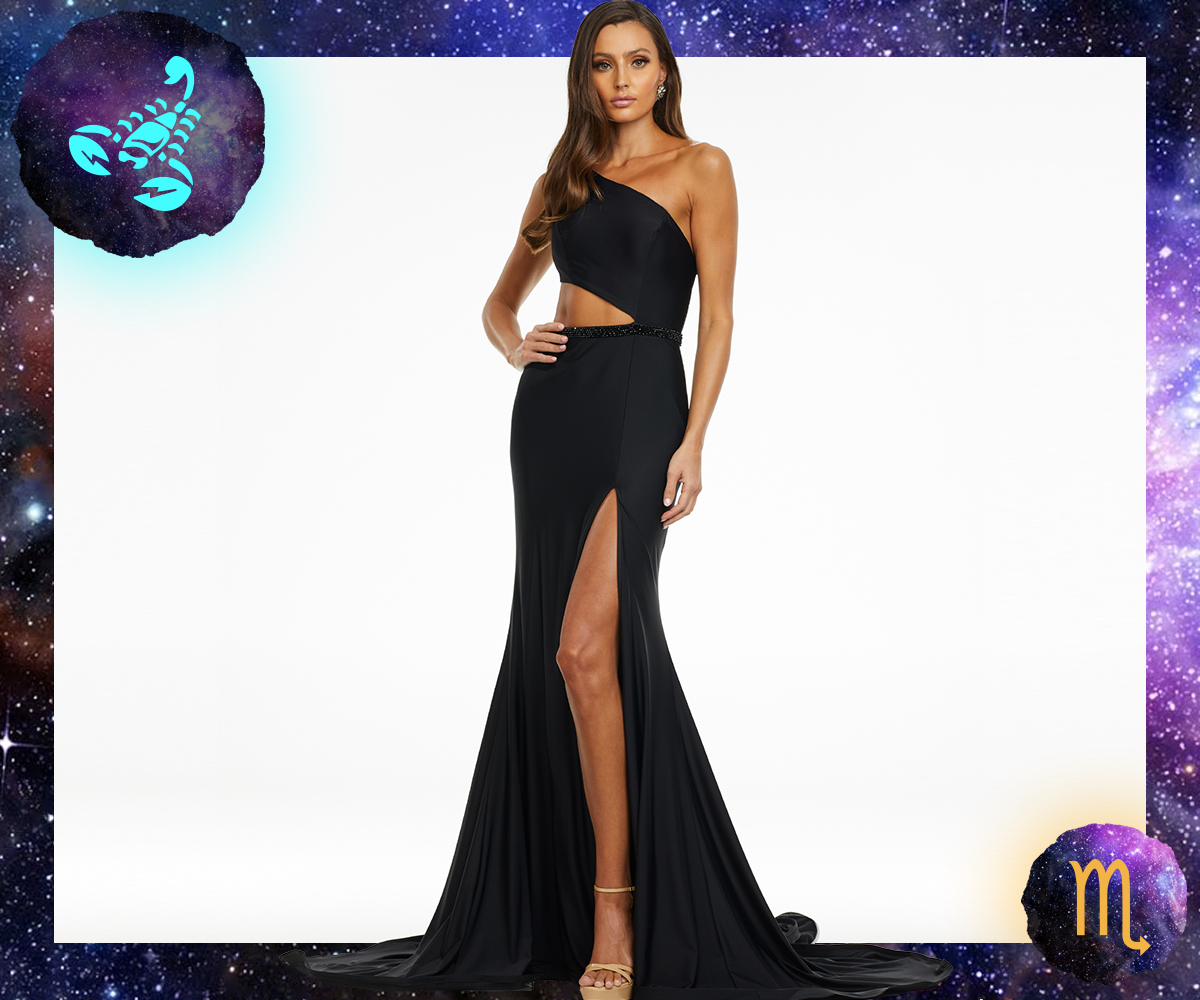 Scorpio's are dynamic and bold. Their fashion sense tends to lean towards sleek styles with powerful colors, so this one shoulder cutout gown with a leg slit gives just that. We can see our Scorpio babes showing up and showing out in this stylish gown.
Sagittarius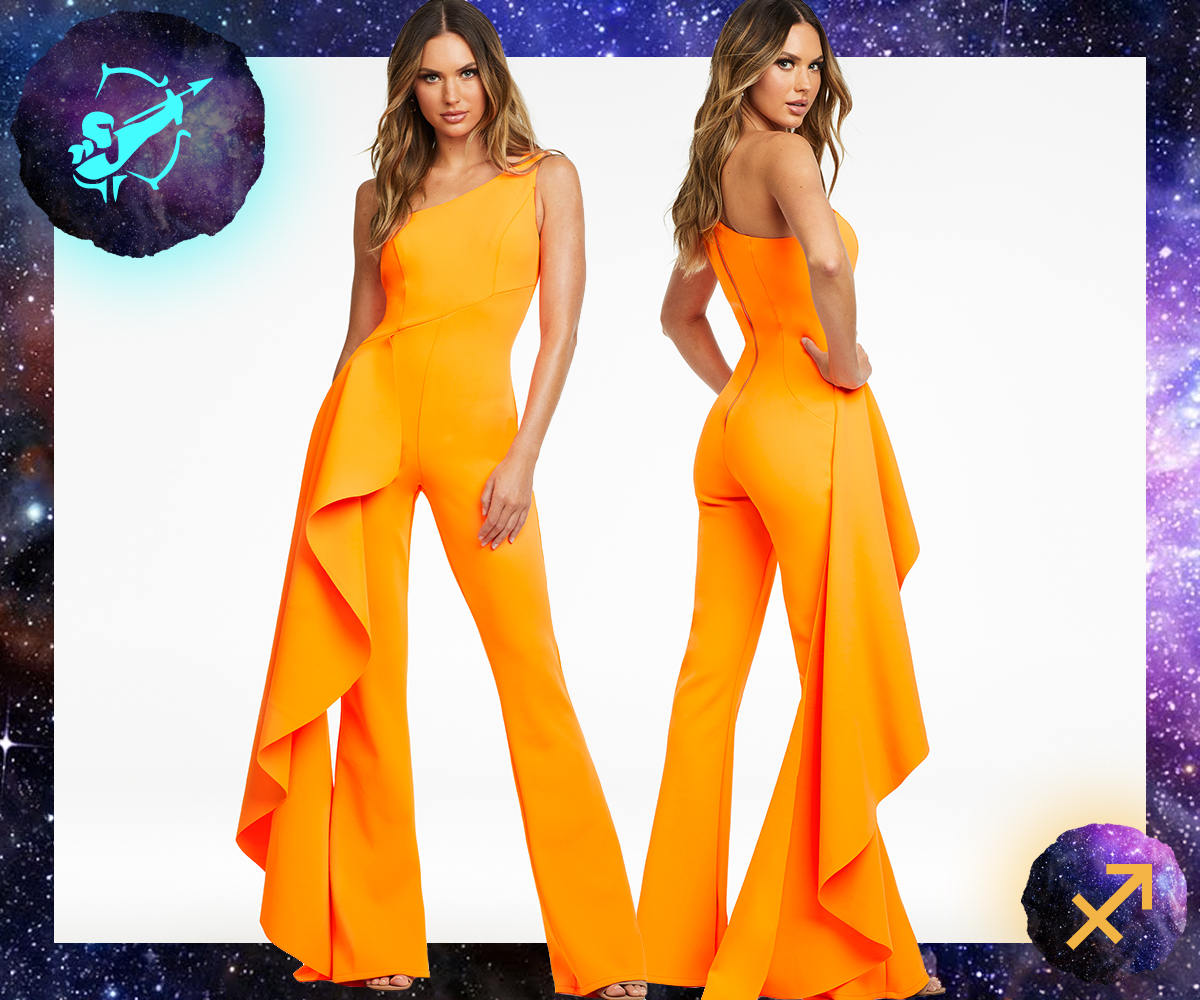 The fiery Sagittarius is known for energetic nature and classic clothing taste. This bright jumpsuit is the perfect color for our fire sign queens and the side ruffle is that perfect hint of glam to show off that adventurous side!
Capricorn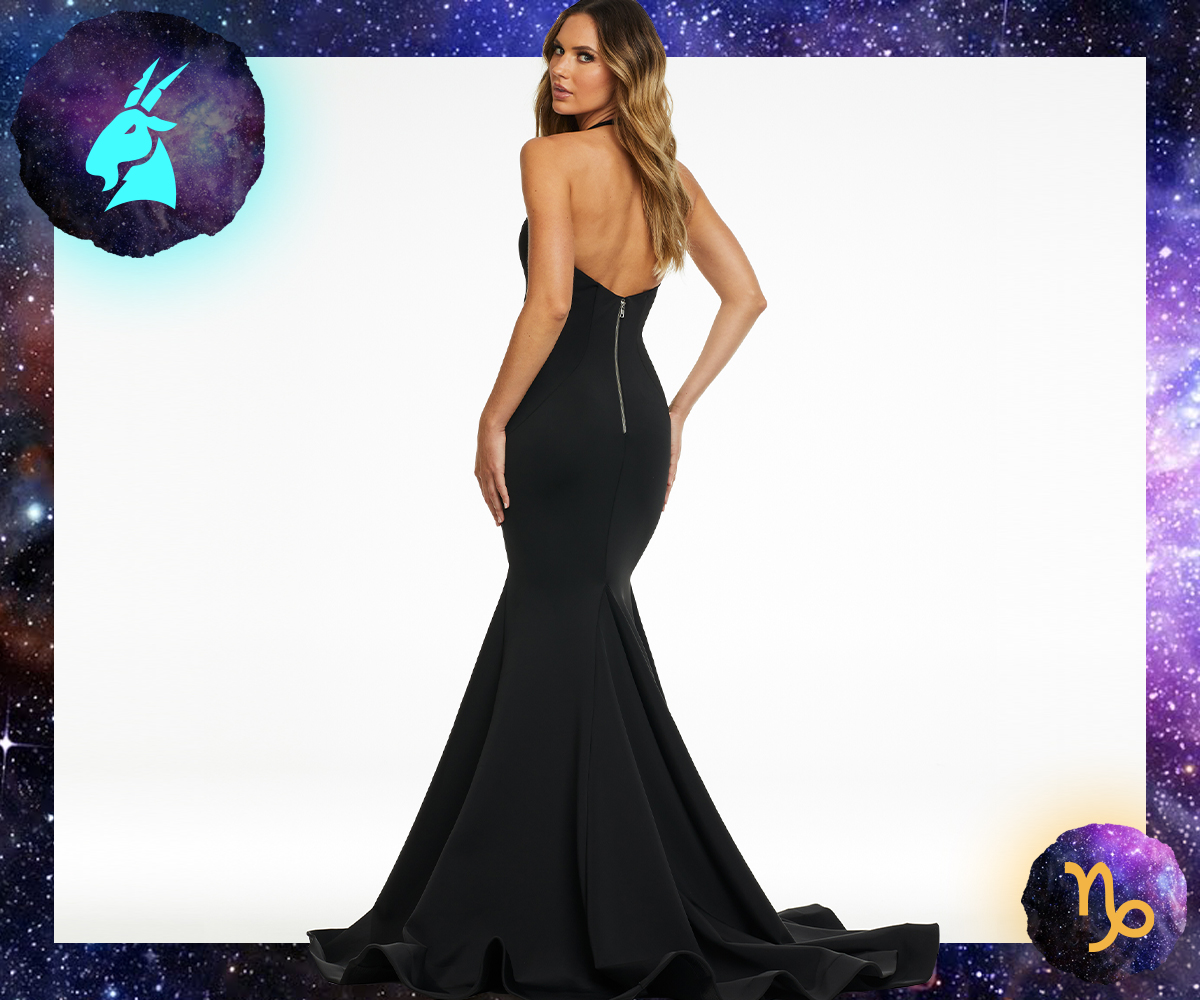 Capricorns are known for being sophisticated and ambitious. This gown screams elegance and power without pushing it too much. The halter style adds the perfect touch of sass while the rest of the gown allows for a chic and modern vibe. Capricorns, we know you'll love this!
Aquarius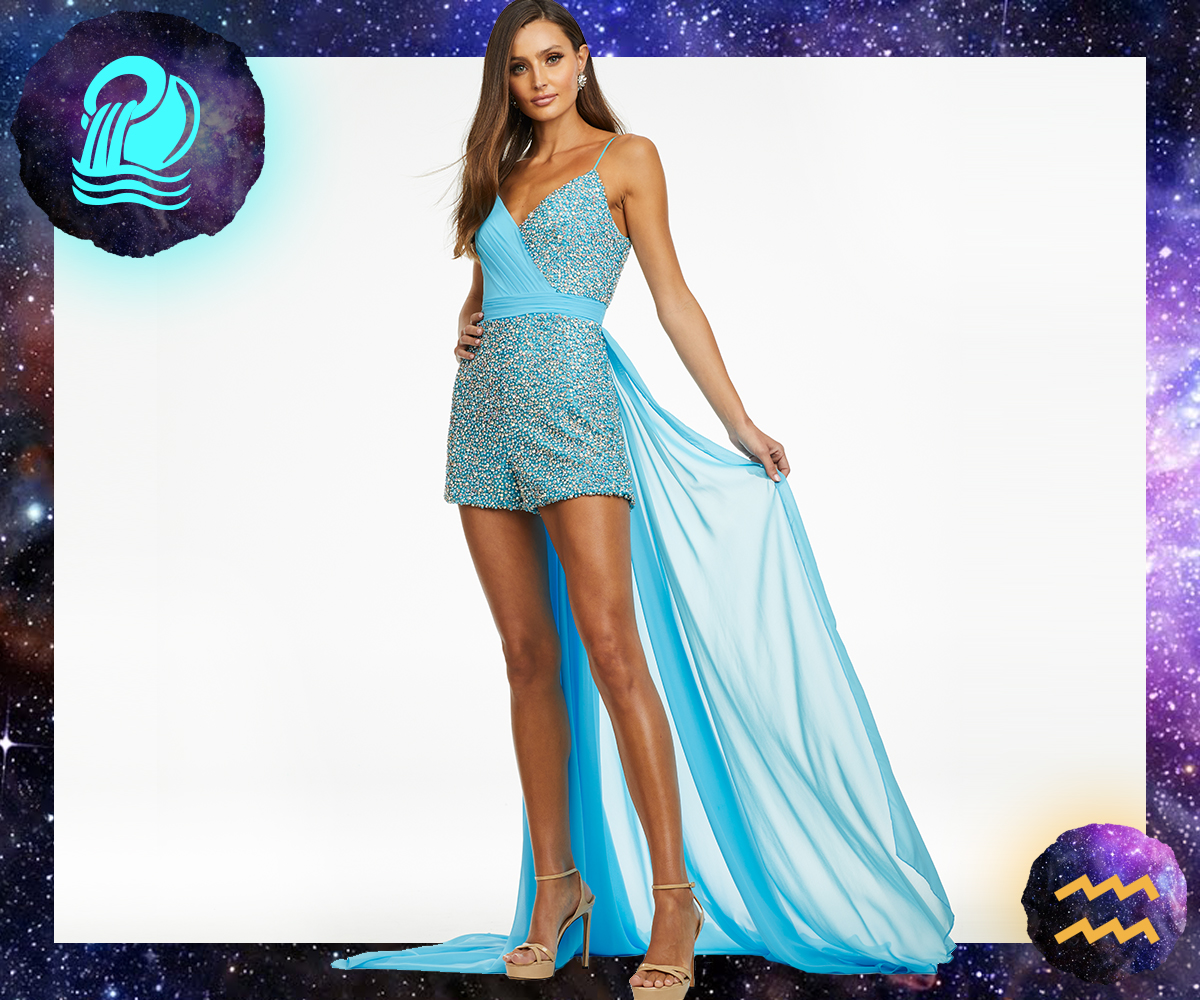 Aquarius style is known for being unique and eccentric. Instead of showing up in a gown, they're the type to show up in a romper and totally rock it! This romper features a fully beaded body with a chiffon cape. The perfect mix of fun and glamour for the outgoing Aquarius!
Pisces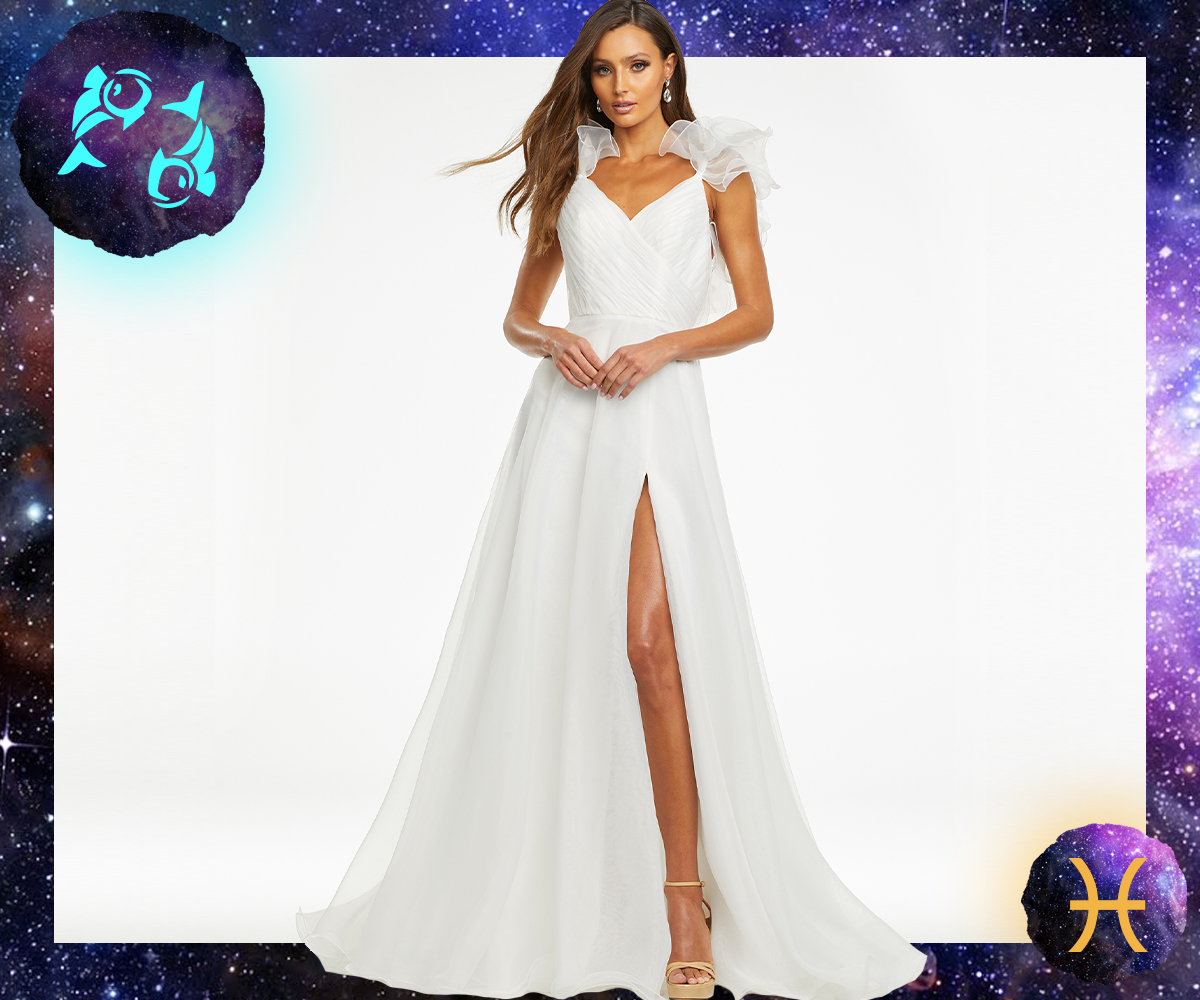 The charming and free-spirited Pisces is a water sign, so we know that a good, romantic gown will be oh-so fitting for them. This gown features a dramatic shoulder ruffle with a chiffon skirt and side slit. Elegant, romantic, and chic!
Aries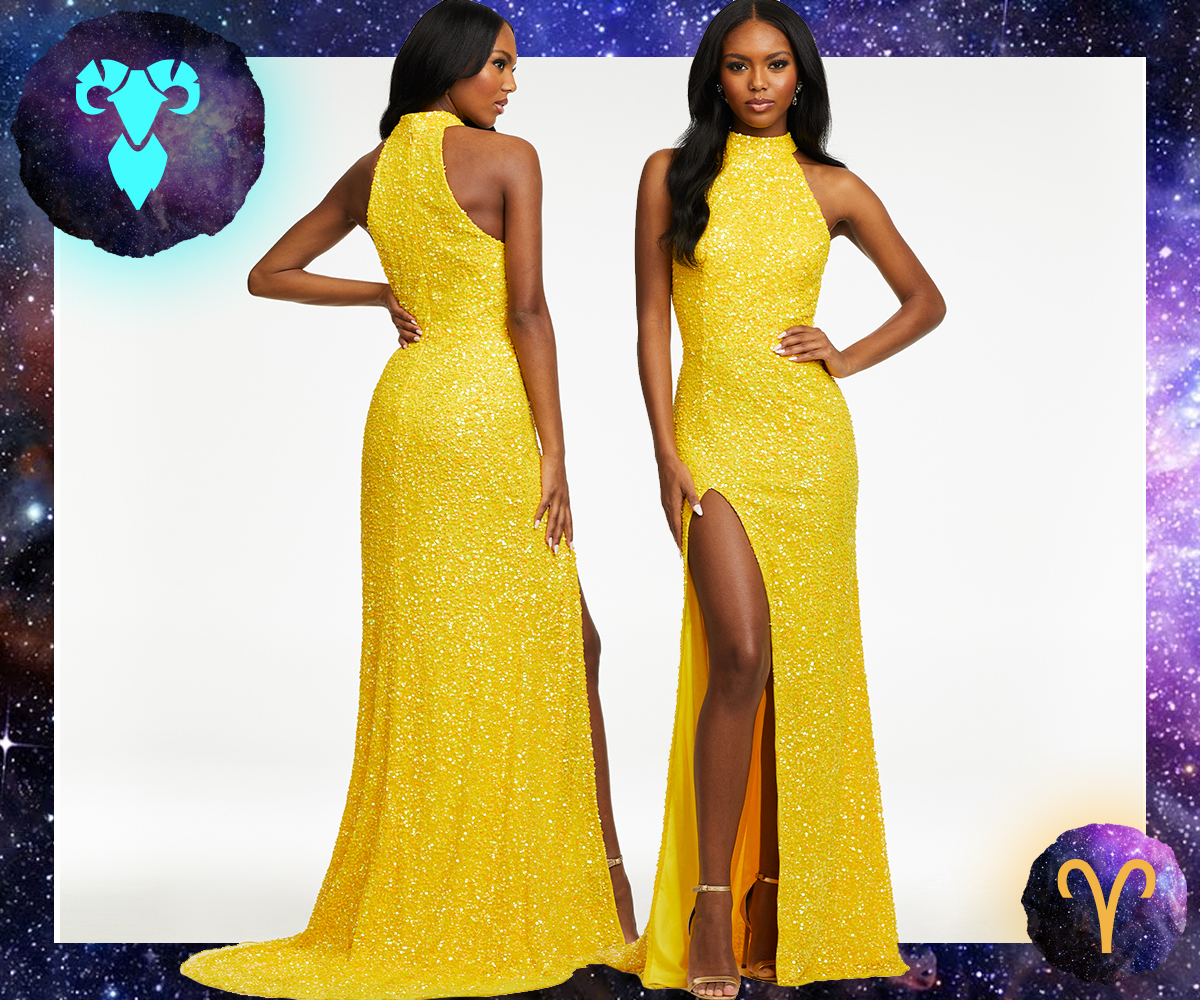 Aries: fiery, edgy, and spontaneous. This gown is the perfect color for their fun and energetic personalities, and the high neck with a slit allows for their edgy, yet minimal style to shine through.