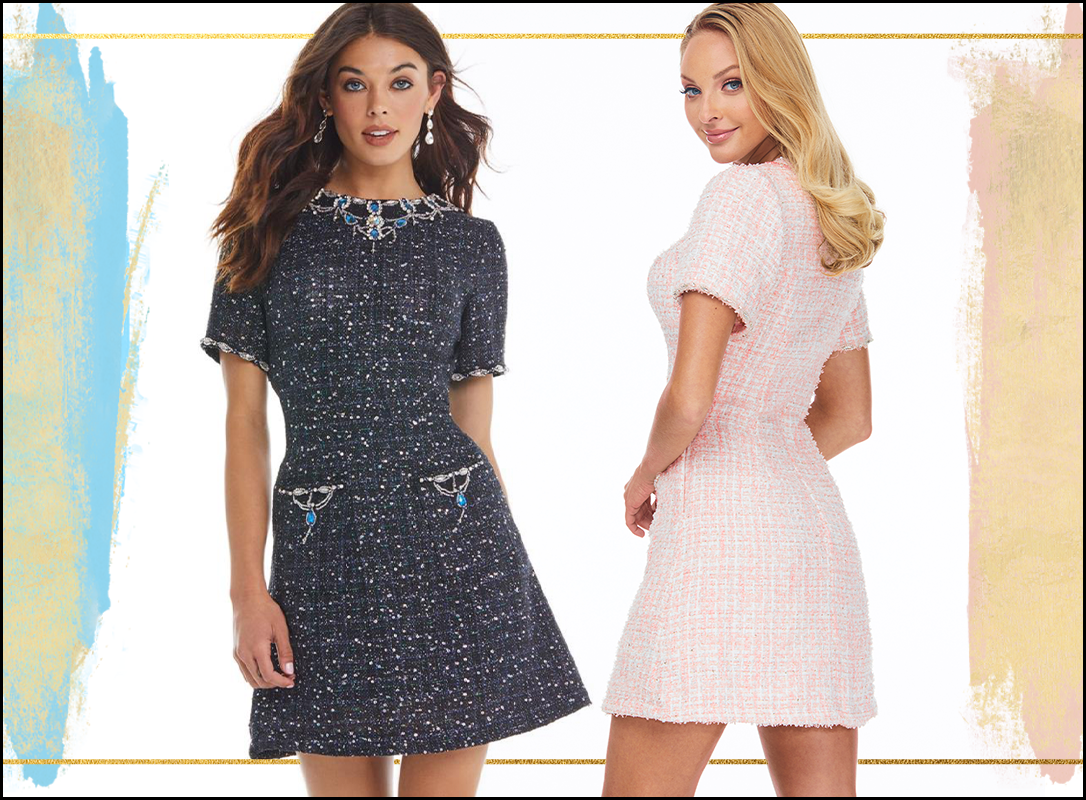 Nailing your pageant check-in look is so important! Why? Because, first impressions matter. You want to portray that you are the right titleholder for the job. That's why we have created a quick and easy style guide focused just on pageant check-in. Which style will you wear?
Blush Perfection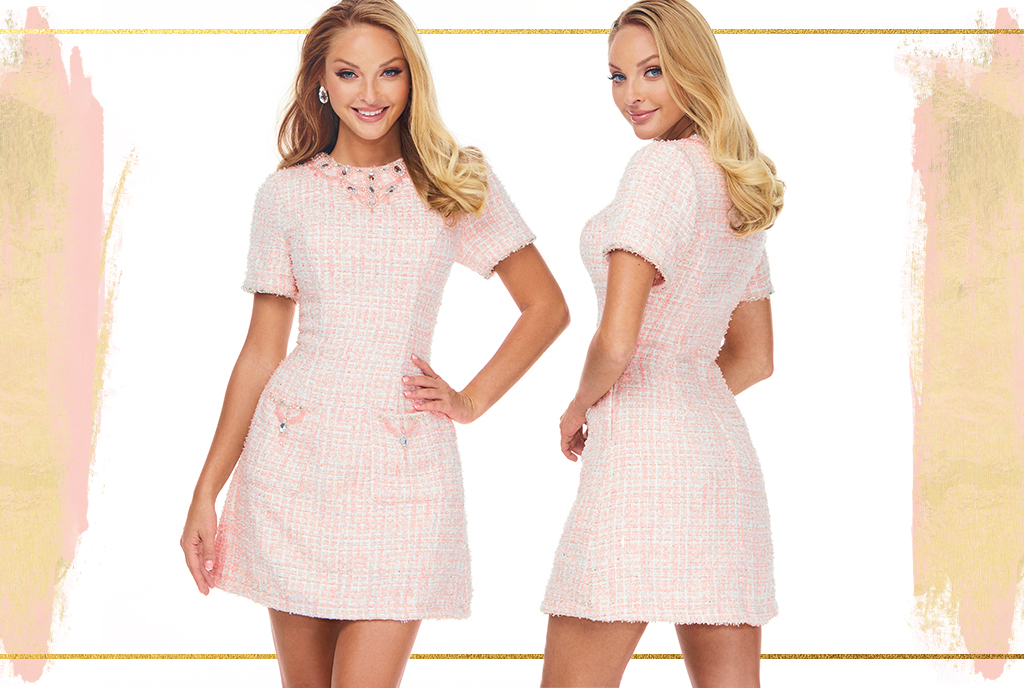 Stand out in Style 4431! This beautiful tweed cocktail dress featuring a crew neckline accented by an ornate bead pattern! The beading is continued onto the skirt pockets for an added bit of bling. Pair this style with clear glass Cinderella style pumps for a sophisticated yet chic look and feel!
Scuba Standout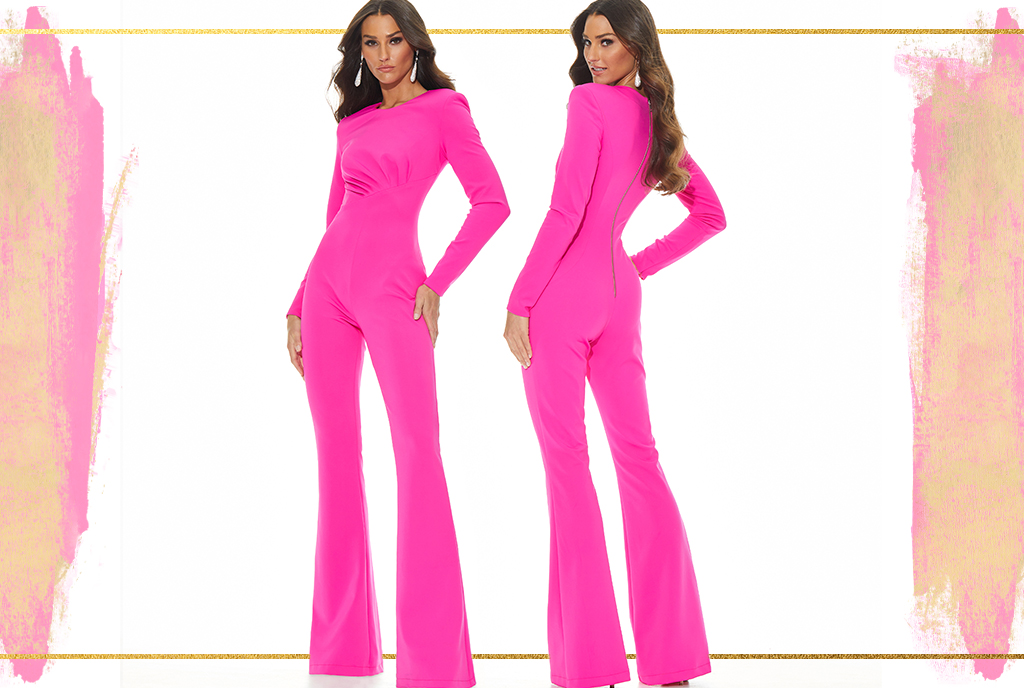 We are obsessed with this scuba jumpsuit! Style 11046 features a bustier with a modern ruching, flare legs, long sleeves and a back with a finished exposed zipper. This piece is most ideal for fall pageants. Why? It's body snatching and super warm and comfy. Plus, it is the perfect throw on a go piece that still looks put together.
Trendy Tweed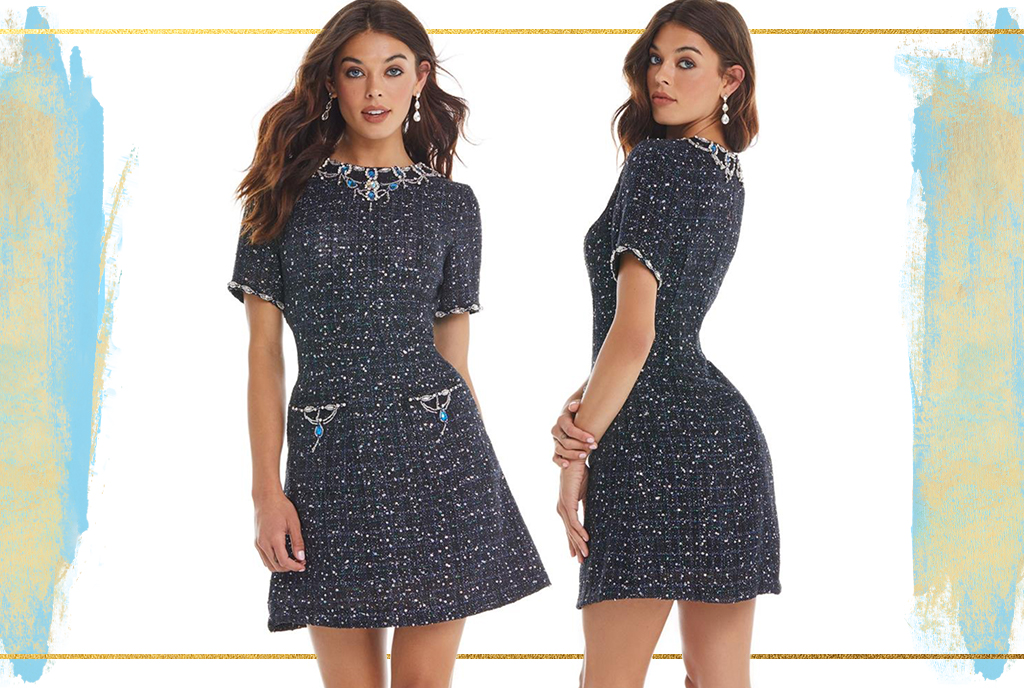 Be daring in Style 4380! This gorgeous tweed cocktail dress features a crew neckline with an ornate bead pattern. The beading motif is continued onto the short sleeves and front skirt pockets for perfect details! This tweed is a must for your next pageant check-in.
Short & Sweet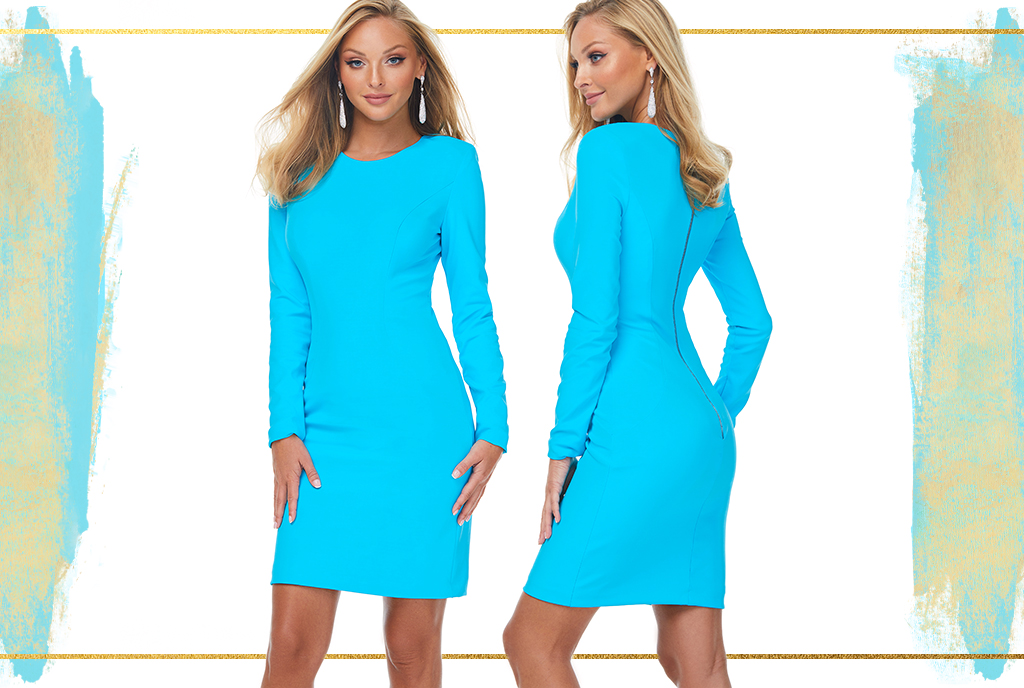 Style 4336 is the perfect cocktail! This fitted crew neck short dress features long sleeves and an exposed zipper back for a modern yet timeless look! Your crown and banner will be the most perfect accessory.