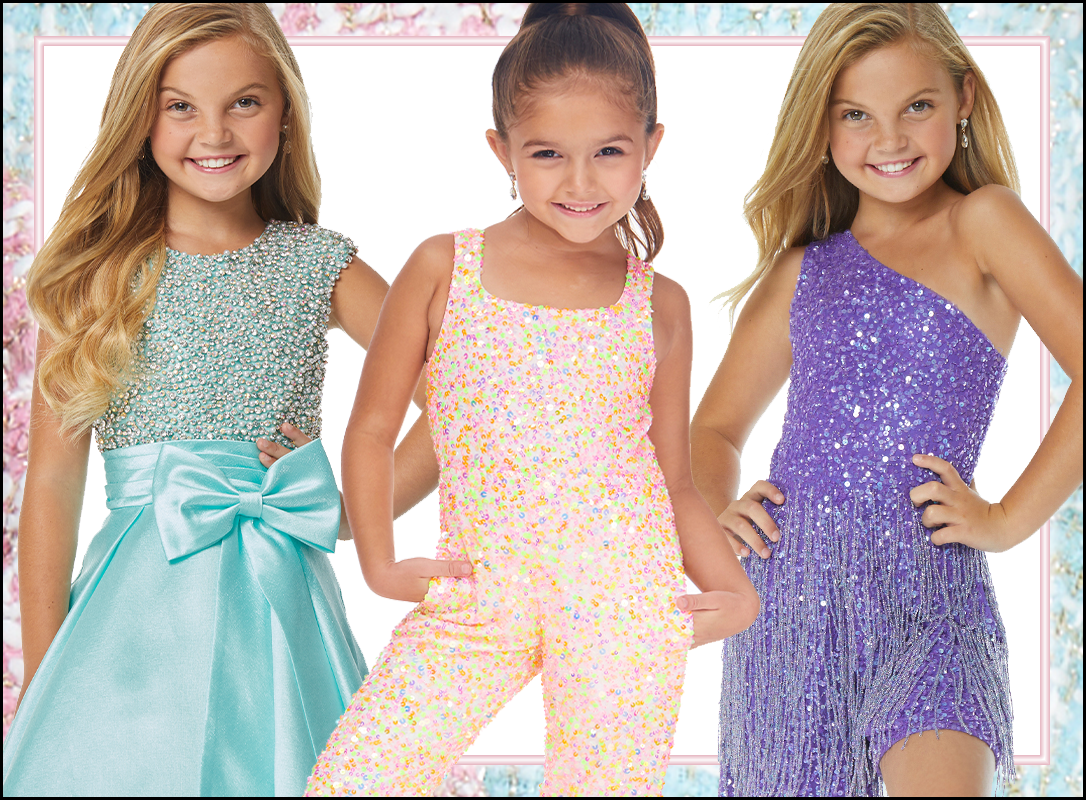 Have you heard the news?! ASHLEYlauren's Kids Collection is here and super cute! We're so beyond excited. Keep reading to discover our favorite top kids collection pageant picks! Look and feel #TEAMfabulous on these killer styles!
Aqua Obsessed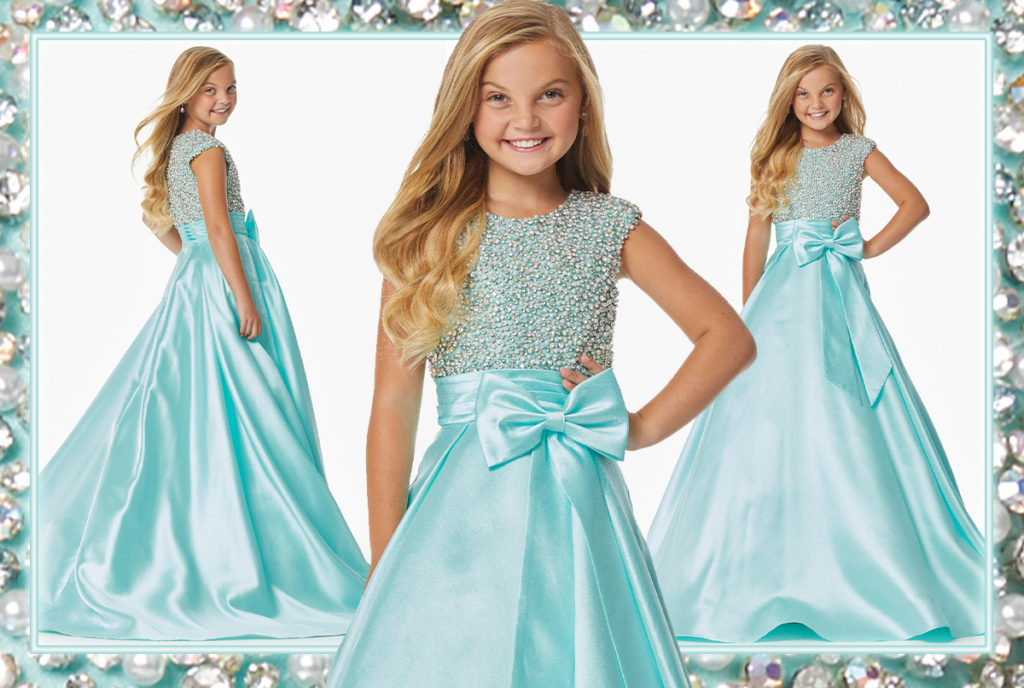 Style 8019 is a modern day Cinderella ball gown silhouette! This daring style features a fully beaded aqua and pearl bustier with an iconic ASHLEYlauren bow!
Iridescent Purple Perfection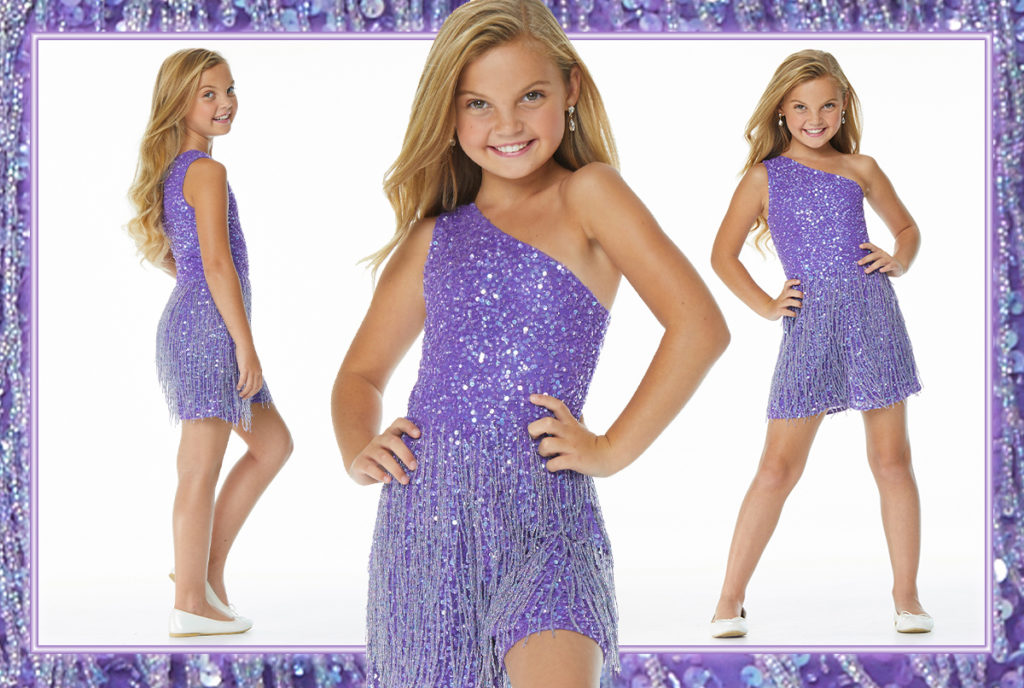 Our future fashionistas will look unforgettable in Style 8049. This fully beaded bustier has a one shoulder neckline that leads to a fully fringed romper. So fun, playful and perfect for fun fashion or simply making a statement during pageant week.
Fabulous is Fuschia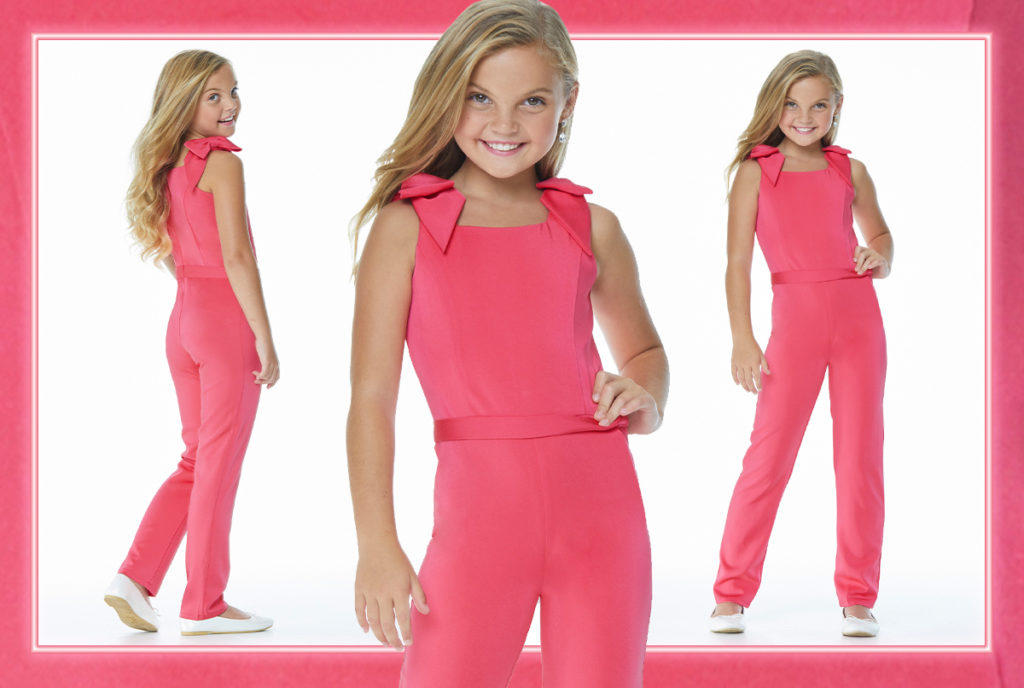 Look chic, cute and super comfy in Style 8053! This killer crepe jumpsuit is simple yet so trendy with the bow strap details! Pageant check in ready; your crown and banner will accessorize perfectly!
Envy in Neon Green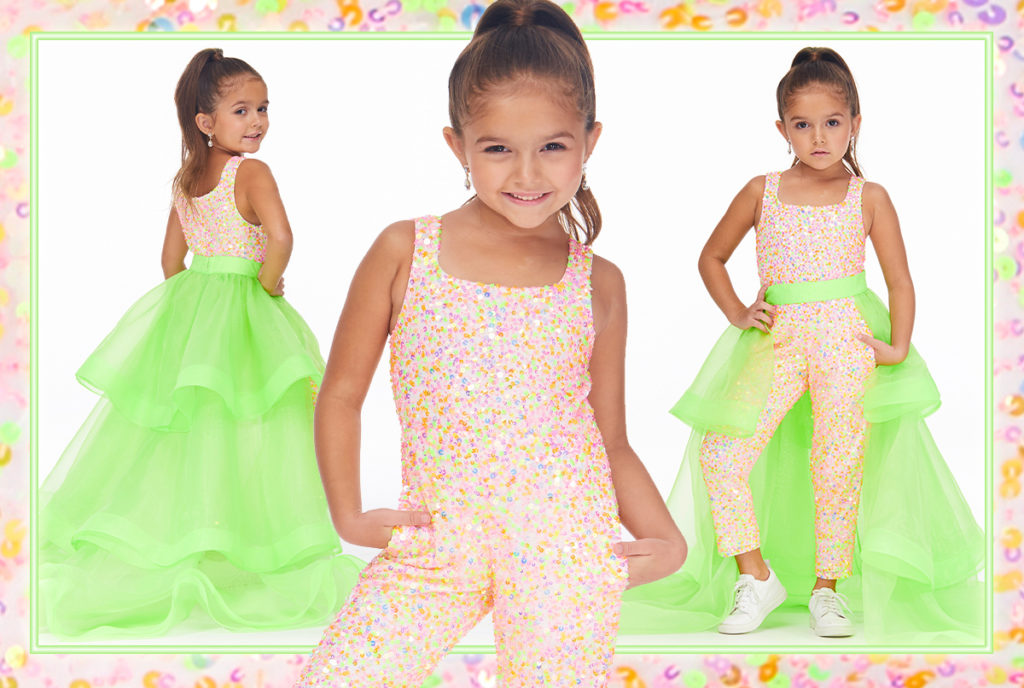 Style 8025 and Style 8065 are a match made in heaven! This fully beaded sequin multi colored jumpsuit pairs perfectly with this neon green tiered organza overskirt. These two pieces together create all the drama for the stage.
Tweed Goals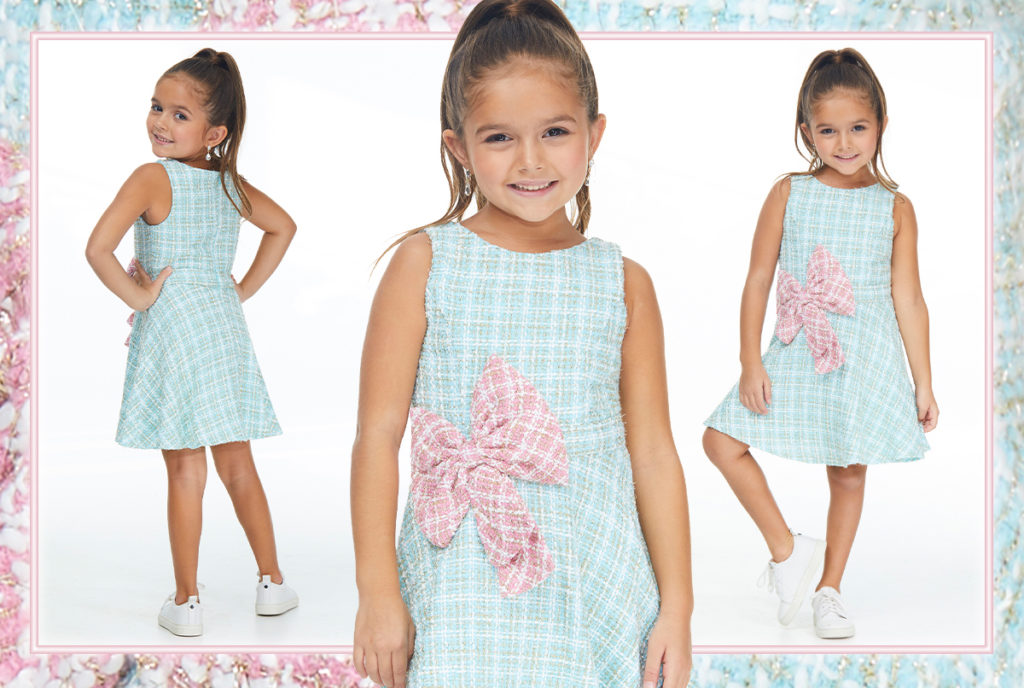 Style 8037 is too cute! This two-tone, fit and flare tweed cocktail is so fashion forward. The base of the dress is sky while the oversized bow is baby pink! This is sure to be a hit at your pageant interview.