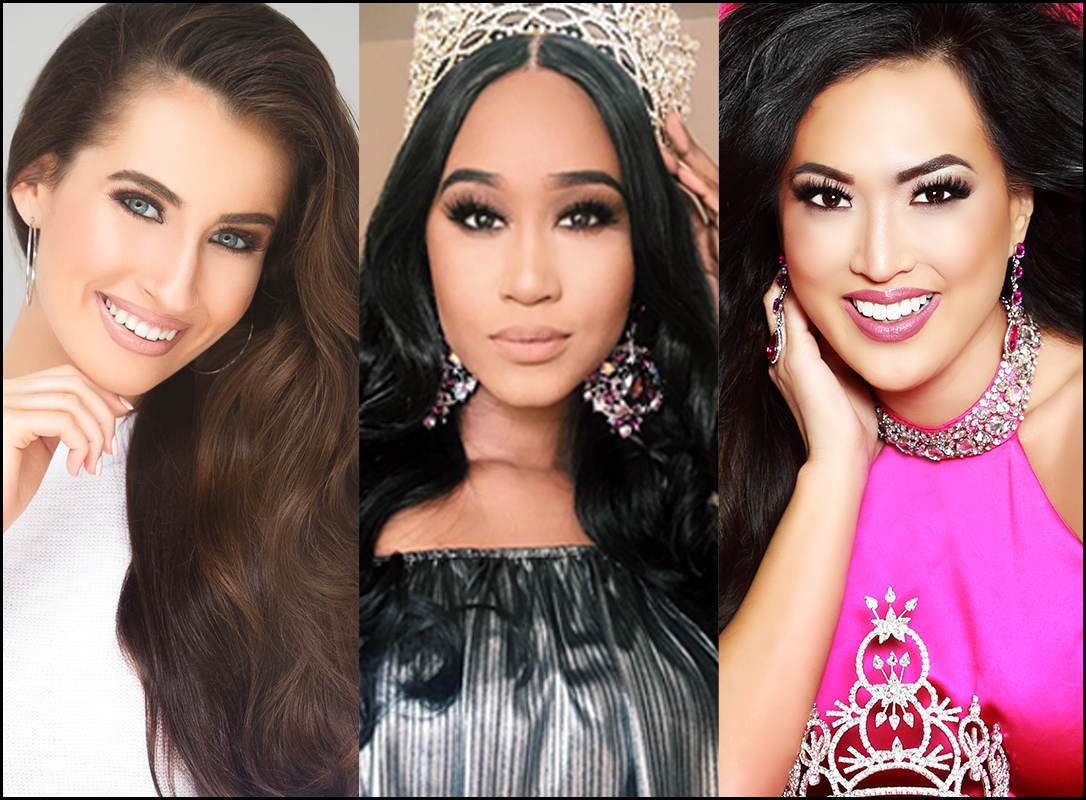 So your pageant is almost here, you've already found the perfect interview attire and evening gown and spent hours upon hours training and in the gym. All that is left is the pageant itself – oh ya, and packing! Packing for a pageant can seem like a nightmare! Don't stress! We're here to help… and we even asked some pageant VIP's for their tips and must-have products to make sure you don't leave anything behind.
Must-Have Backstage Products
When packing for your pageant don't forget to pack extras of the items you'll need backstage. Everything from butt glue to extra foundation can come in handy.
Leslie Jackson, Teen Miss Earth United States 2017
"I always have a Band Aid Friction Block stick backstage because it helps prevent blisters. Translucent powder is another must to make sure I'm not too shiny onstage."
Michelle McEwan, Miss New Hampshire USA 2018
"I always bring a mirror, extension cord and any tools and products I'll need for touch ups!"
Andreia Gibau, Miss Earth United States 2017
"I always bring butt glue, a hair brush and water. Before evening gown and onstage question I always drink a lot of water to rehydrate myself."
Emergency Kit Necessities
We recommend packing an emergency kit and bringing it to all of your events (including rehearsals). You never know when the judges are watching or when you'll need a safety pin, makeup remover or a bobby pin.
Adele Scala, Elite Miss Earth United States 2017
"I always bring an emergency kit. I've learned through experience that anything can happen so it's best to be prepared. I always carry safety pins, a small sewing kit, band aids and extra shoe grips."
Lexi Woloshchuk, Miss Massachusetts Teen USA 2018
"In my emergency kit I have an extra athleisure outfit for stage, some safety pins, extra cups in case one of dresses loses them and Vaseline (for when my feet are hurting in those high heels!)"
What about during rehearsal?
Just because it's a rehearsal doesn't mean it's not part of the competition. During rehearsals we recommend wearing a romper or sun dress and always arrive in heels (even if you change your shoes once inside).
Katherine McQuade, Miss Maine United States 2018
"During rehearsals I try to keep my feet comfortable. As pageant girls, we spend hours in high-heels. During rehearsals I wear tennis shoes. The ballrooms are always freezing so make sure you pack warm clothes."
Allissa Latham, Miss Massachusetts USA 2018
"During rehearsals I like to make sure that I have water, fruit and a jacket. It can get cold in the rehearsal room. It is also a good idea to bring cute flats that you can wear post stage rehearsal. Rule number one: always take care of your feet."
Alice Lee Giannetta, Mrs. World 2018
"I walk into rehearsals in heels but I change to flats during the dance rehearsal to save my feet. A cozy shawl is always good because the rooms tend to have the AC blasting!"