Rock the runway in some of our favorite ASHLEYlauren KIDS Collection pieces! Whether your little girl wants all the drama or something short, sweet & simple… we've got you covered.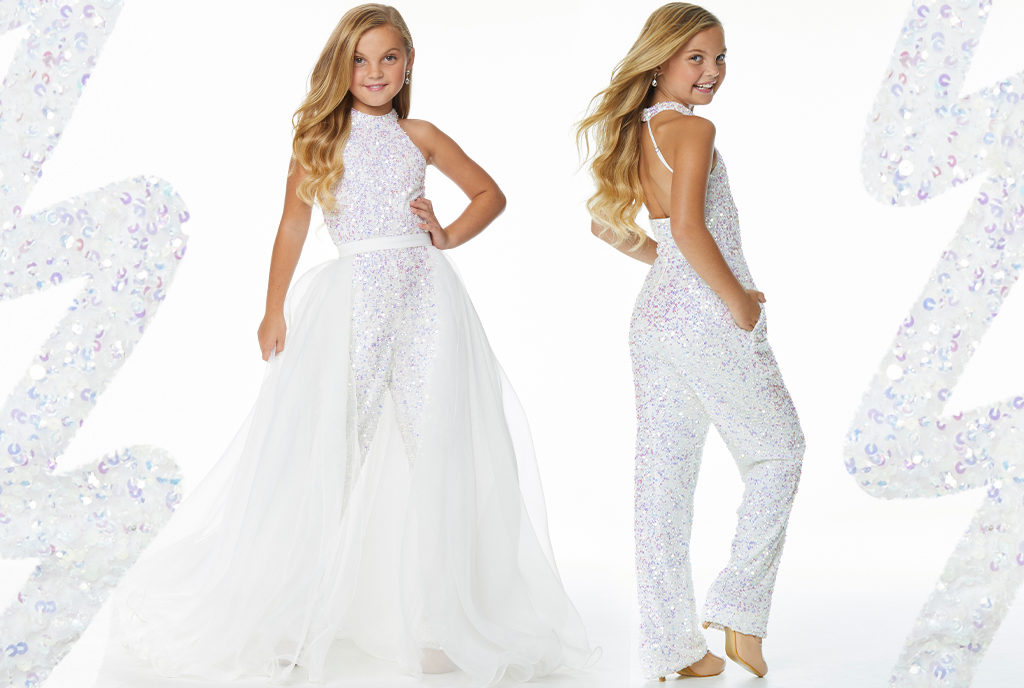 This fully beaded jumpsuit will ensure that you are the star of the show at your next event and is complete with adjustable straps and pockets. Pair this with our kids organza overskirt with wire hem! Making this ASHLEYlauren fun fashion runway ready!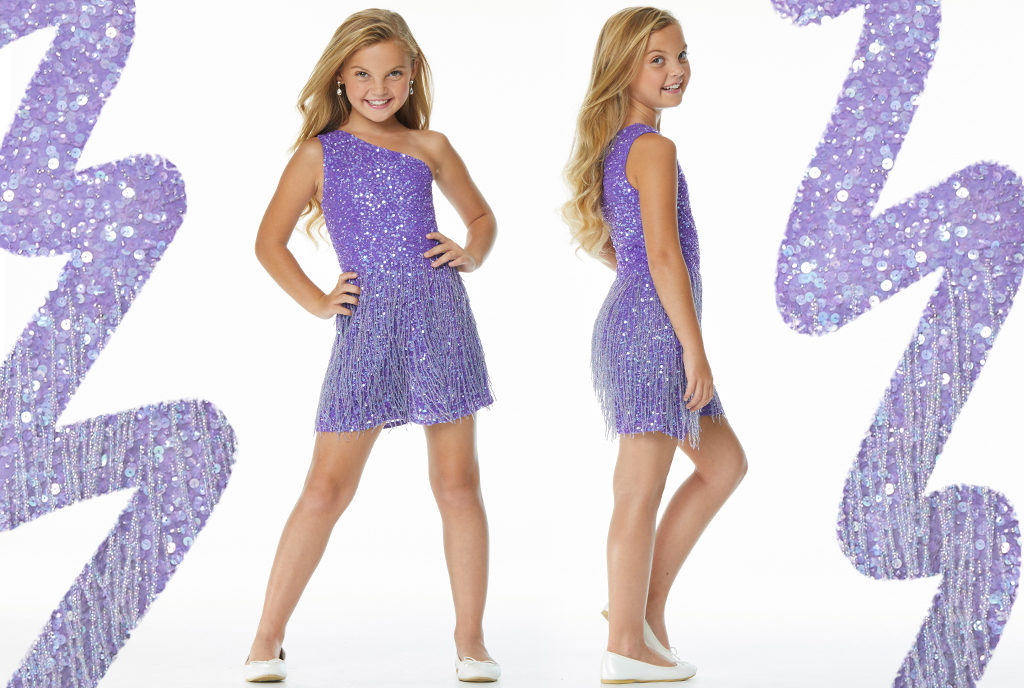 Fun in fringe! This hand-bead sequin kids romper features a one shoulder bustier and layers of fringe throughout the shorts. Add a vibrant purple chiffon cape for a dynamic look! This fun fashion ensemble will truly WOW the judges!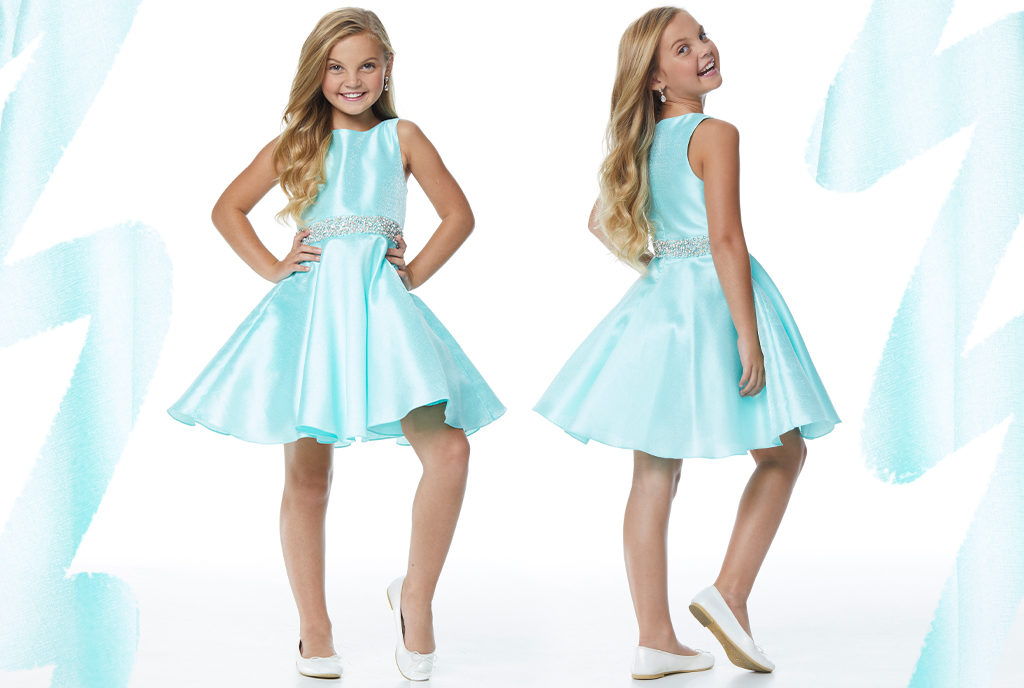 Aqua obsessed! This stunning KIDS cocktail dress features a crew neckline and a crystal and pearl waistband. It's simple but perfect for a judge to focus on your little girl's modeling skills!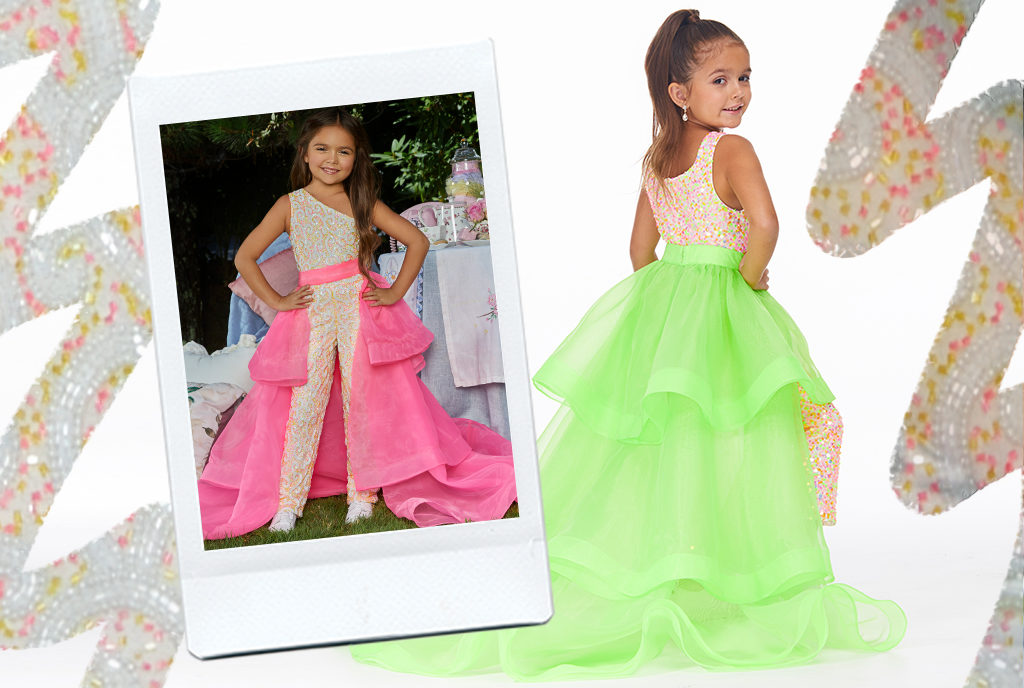 This one shoulder hand beaded KIDS jumpsuit featuring an intricate bead pattern throughout is perfect for your little girl's next pageant! Add a tiered organza overskirt is this jumpsuit to add fun details! The tiers are finished with horsehair for a completed look!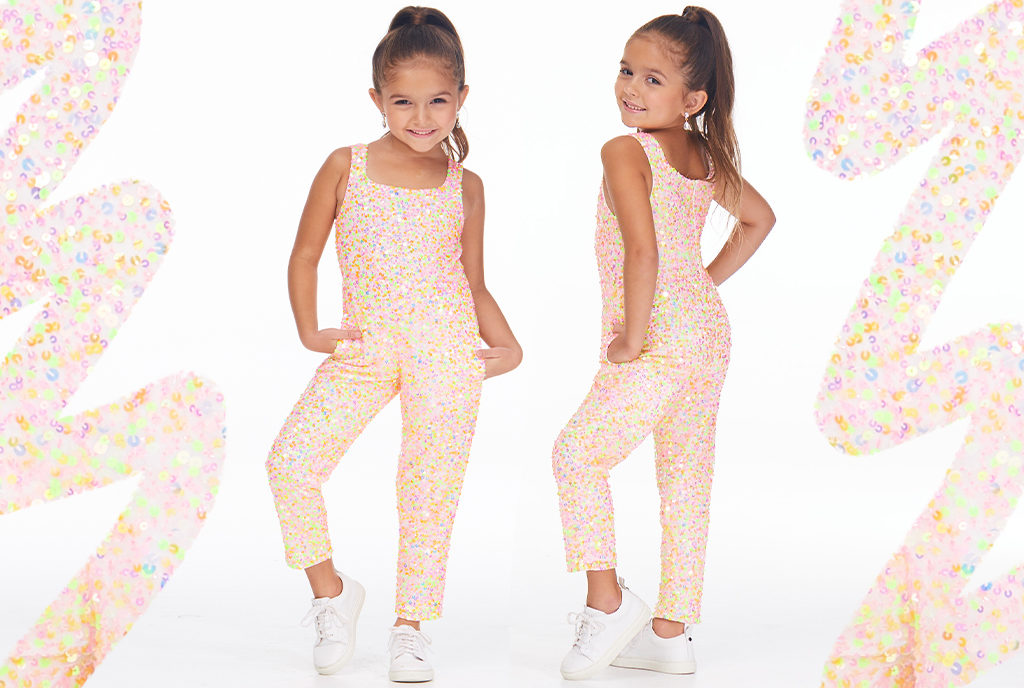 Sparkle at your next pageant competition in this fully beaded jumpsuit. The top has modern tank style straps. The straight leg pants are complete with pockets. Add a tiered organza overskirt or a chiffon cape in any color as this multi colored jumpsuit can complement so many different colorways!