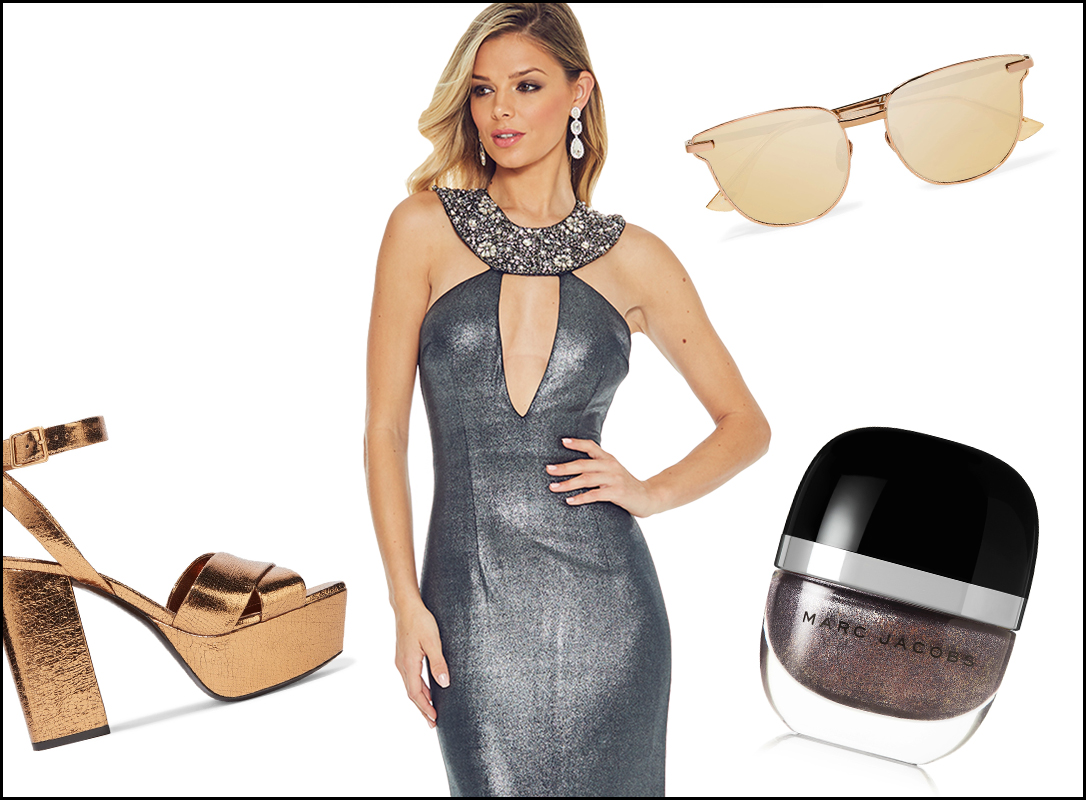 This fall's hottest trend? Metallic accents. Yes, we're talking nail polish, shoes, jackets, jewelry, sunglasses, oh and wait… dresses! If you can dream it metallic, it now comes metallic and we couldn't be more excited! Don't wait to participate in this fall trend… dive right in with some of our favorites.
Metallic Polish
We love a good manicure but to be honest our nails were starting to look a little boring. We've been going nude a little too long. Luckily – these metallic shades rescued us (and our nails) just in time.
Shop Now: Burberry, Nails Inc, Marc Jacobs
Metallic Eye Shadow
A little extra sparkle around the eye? You don't have to ask us twice. Metallic eye shadows have been popping up left and right and yes, we've bought them all. How else would we make it through fall?
Shop Now: Huda Beauty Desert Dusk, Urban Decay Moondust, Anastasia Beverly Hills Subculture
Metallic Shoes
You already know we love a good shoe. (After all, who doesn't?!) But these metallic heels are our latest obsession. Wear them with an all black outfit, your favorite party dress or… anything else in your closet. These shoes are a must have.
Shop Now: Christian Louboutin, Saint Laurent, Axel Arigato
Metallic Sunnies
To really show you're all about the metallic accents we recommend rocking them from head to toe. Not only are metallic sunglasses super stylish but they also make getting ready for brunch that much easier… Hello no makeup Sunday's!
Shop Now: Le Specs, Prada, Linda Farrow
Metallic Dresses
We saved the best for last! Say, "hello" to our newest arrivals and yes, they too have metallic accents. We recommend wearing them with a metallic heel or polish!
Shop Now: Style 1270, Style 1261, Style 1269