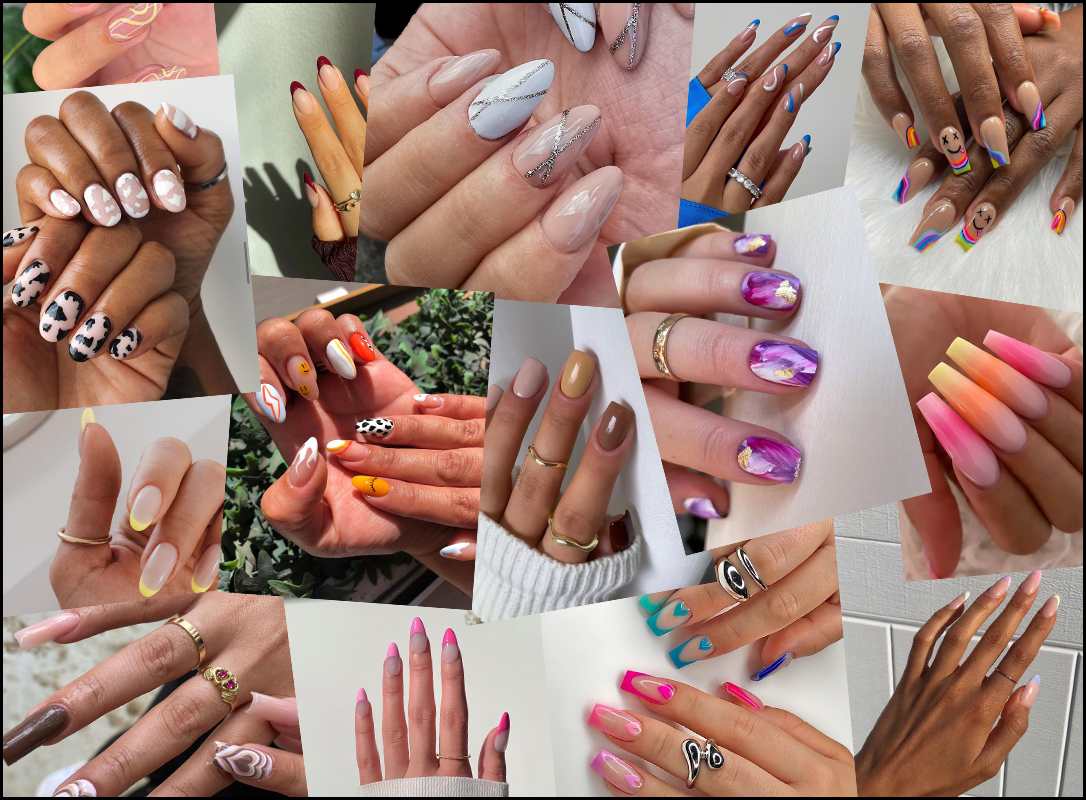 We feel complete when our nails are done… anyone else? If you can relate, keep reading to discover our favorite nail art trends!
Fancy French Tips

French tips are finally cool again. Instead of a simple white tip, add some glam in the form of glitter, lots of different colors, or matte top coat.
Inspo: @magicnailsmaine, @amyle.nails, & @minxnailsspa
Ombre
A classic! The ombre is so trendy and being utilized in so many fun and unique ways!
Inspo: @elinasnailart, @nailsbyalsn, & @glammertized
The Not SO Basic Nude

Everyone loves a good nude! But sometimes it can be boring! Here are our favorite not so basic nude ideas for future inspo!
Inspo: @pink.me.up.studio, @nailssxthalia & @nailsbypaulin
Instagram Worthy

We are obsessed with epic nail art! But some nail art is more Instagram worthy than others! Here are some of our favs!
Inspo: @taniafloresnailartist, @thehotblend, & @nailwiz.liz
Abstract

Be bold, daring and abstract? We can thank Pinterest for that! Nail art trends are getting very creative! Check out these incredible abstract designs!
Inspo: @_nailsbyjulianna, @thestudiobabe, & @arfi.nails